Chaoyang Lake Scenic spot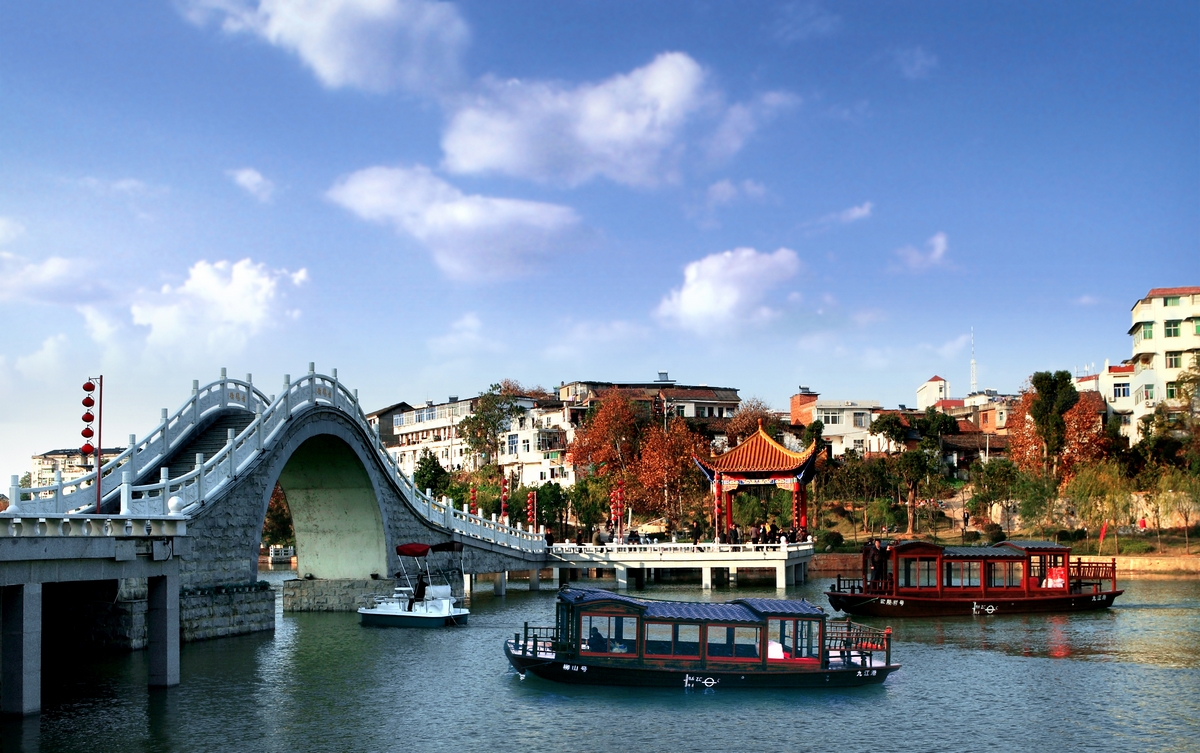 Introdution
Chengdu Chaoyang Lake is located in Pujiang County, 83 kilometers away from Chengdu. It lines with the Stone Elephant Lake, Long Beach Lake and Flying God Garret attractions, of the area of one hundred and ten square kilometers.
Chaoyang Lake is a man-made lake landscape to mountain lakes. It is 75 kilometers long, has two branch, 4 islands, 28 turns and 108 peaks. There are more than a thousand kind of plants. Eagles and birds can be seen everywhere, thrush, flocks of cranes, ducks and mandarin ducks playing on the lake.
Attractions
Other attractions are Flying God Garret, built in the Han Dynasty, Beach Cliff Figures, a Buddhist temple, a Taoist temple.
Chaoyang Lake has been listed as provincial-level scenic spots. Tourist services and facilities has begun to take shape, asphalt road leading to the various scenic spots are built. There are five car parking lots, eight terminal platforms, over 400 motor boats, speedboats and battery boats. There are more than 20 hotels with 2000 beds. Other supporting facilities are getting complete.