Chonggu Temple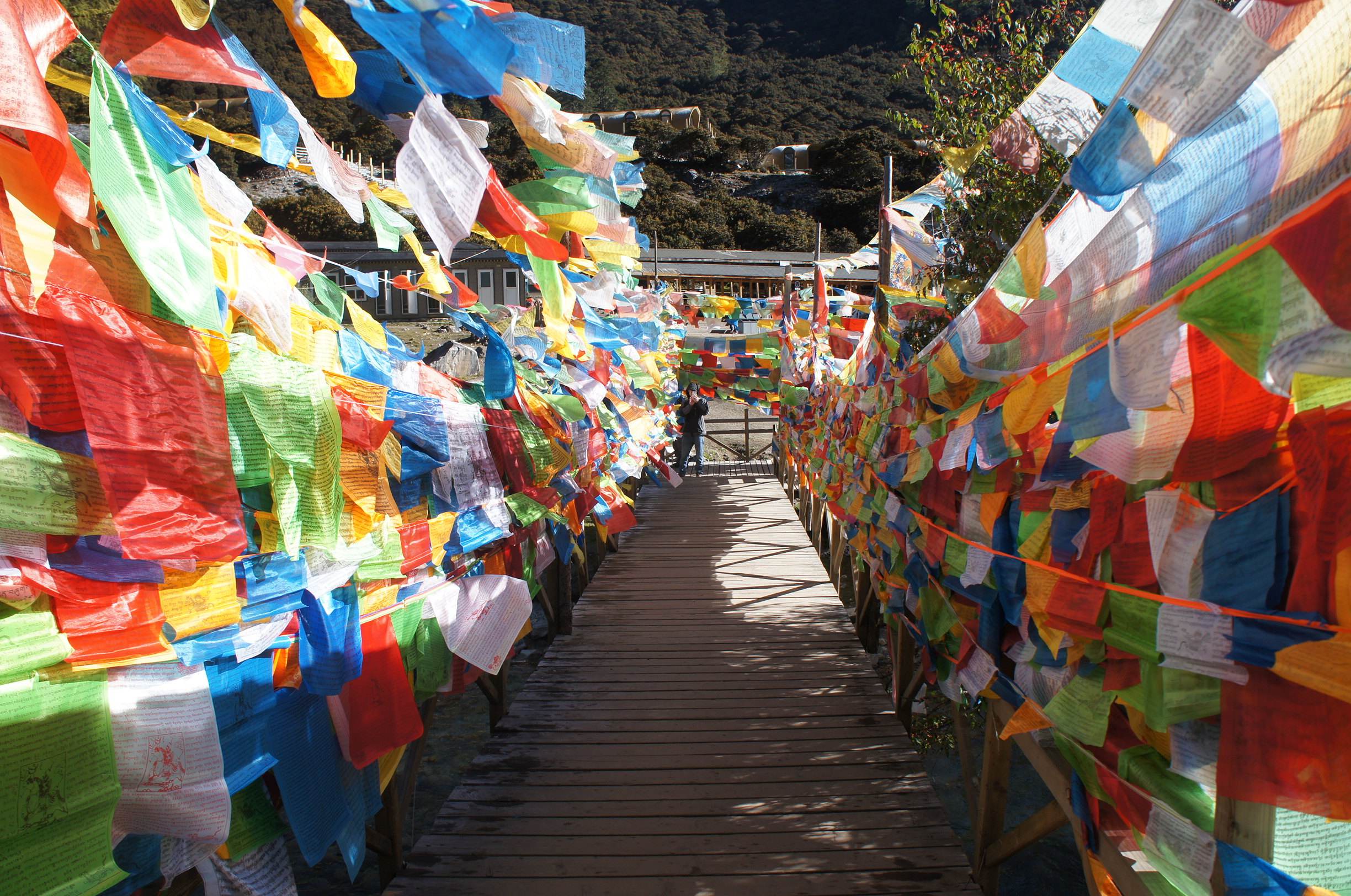 Introdution
Chonggu Monastery stands at the foot of the peak Chenrezig, 3880 meters above sea level. The name literally means "a monastery built" on the lake in Tibetan. Thanks to the excellent location, the monastery is one of the must-go destinations in the Yading Nature Reserve.
History & Background
The legend has it that the monastery was built under the supervision of Master Gengyengatso. Having known that there was no monastery in Rigsum Gonpo, Ngawang Lobsang Gyatso, the fifth Dalai Lama, sent Master Gengyengatso to direct the building. The work, unfortunately, offended the mountain spirit, who made the villagers suffer from leprosy. The master chanted and prayed night and day, thanks to which the villagers finally recovered. The master himself, however, died of the disease. In memory of the master, the villagers buried him in the prairie and stacked up Marnyi Stones for praying. The sound of lamas' chanting for the master still echoes in the village every day.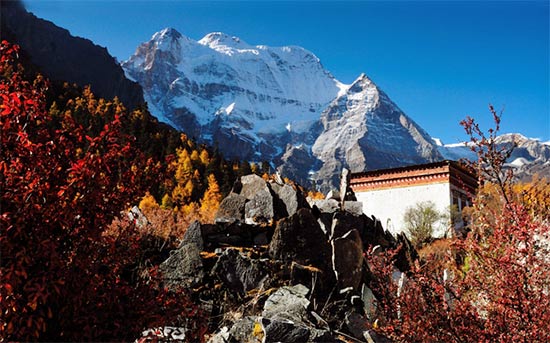 Highlight
Chonggu Monastery is an important stop for tourists going to the three peaks, which is Chenrezig, Jampayang and Chenadorje. It is also the place to start kora, a pilgrimage around the mountain. Below the monastery is the grassland covered with flowers, behind it the precipitous Yading Valley. The monastery is like the door to the heaven, guarding the sacred land of Shambhala. The American adventurer Joseph Rock stayed in the monastery for three days when he visited Yading in 1928, enjoying the tranquil overview of moonlit Yading Valley through the window of the monastery. It is said that the experience of Rock in the monastery is what James Hilton writes about Blue Moon Valley in Lost Horizon is based on.