Huanglong National Scenic Reserve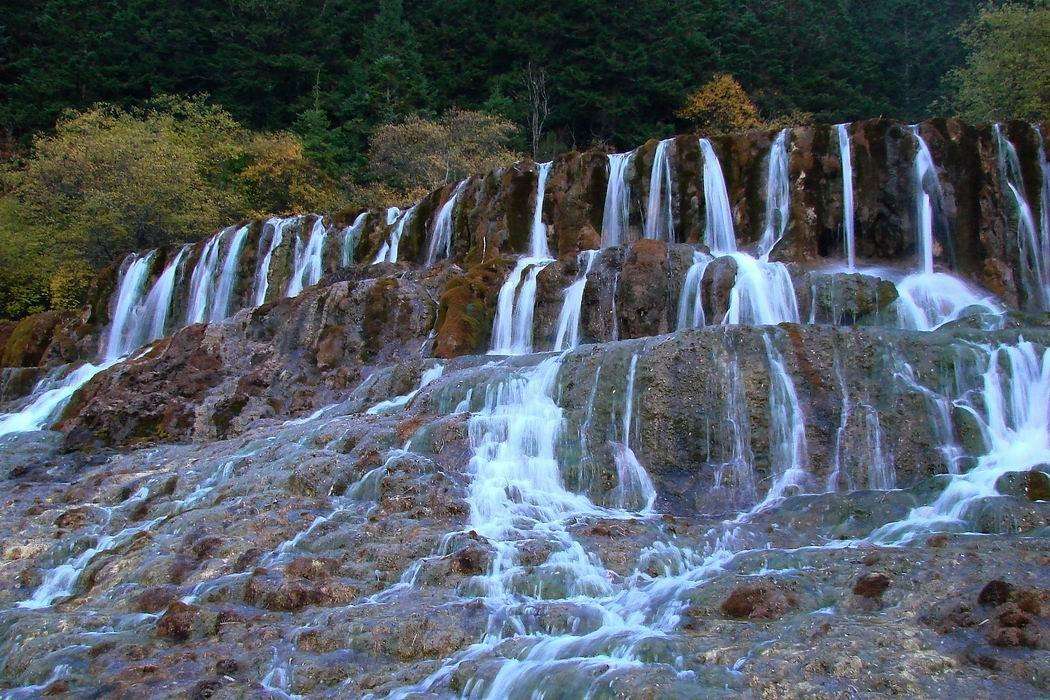 Overview
Huanglong Scenic Area is located in Songpan County, Ngawa (Aba) Tibetan and Qiang Autonomous Prefecture, northwest Sichuan Province. Huanglong, which means 'Yellow Dragon', got its name for its special geographical features. Seen from a distance, Huanglong's numerous travertine formations look like an enormous, golden dragon arching across the valley, winding its way between the snowy mountain peaks.
Huanglong is in the eastern foothills of the Qinghai-Tibet Plateau, in the Minshan mountain range, where it sits at the foot of Mount Xuebaoding, the highest peak. The area is home to the endangered giant panda and golden snub-nosed monkey.

Huanglong Scenic Area is famous for its colorful lakes, snow-topped mountains, beautiful valleys and virgin forests. The area, declared a World Heritage Site in 1992 by UNESCO, has been called a "World Wonder" and "Fairy Land on Earth."