Huangze Temple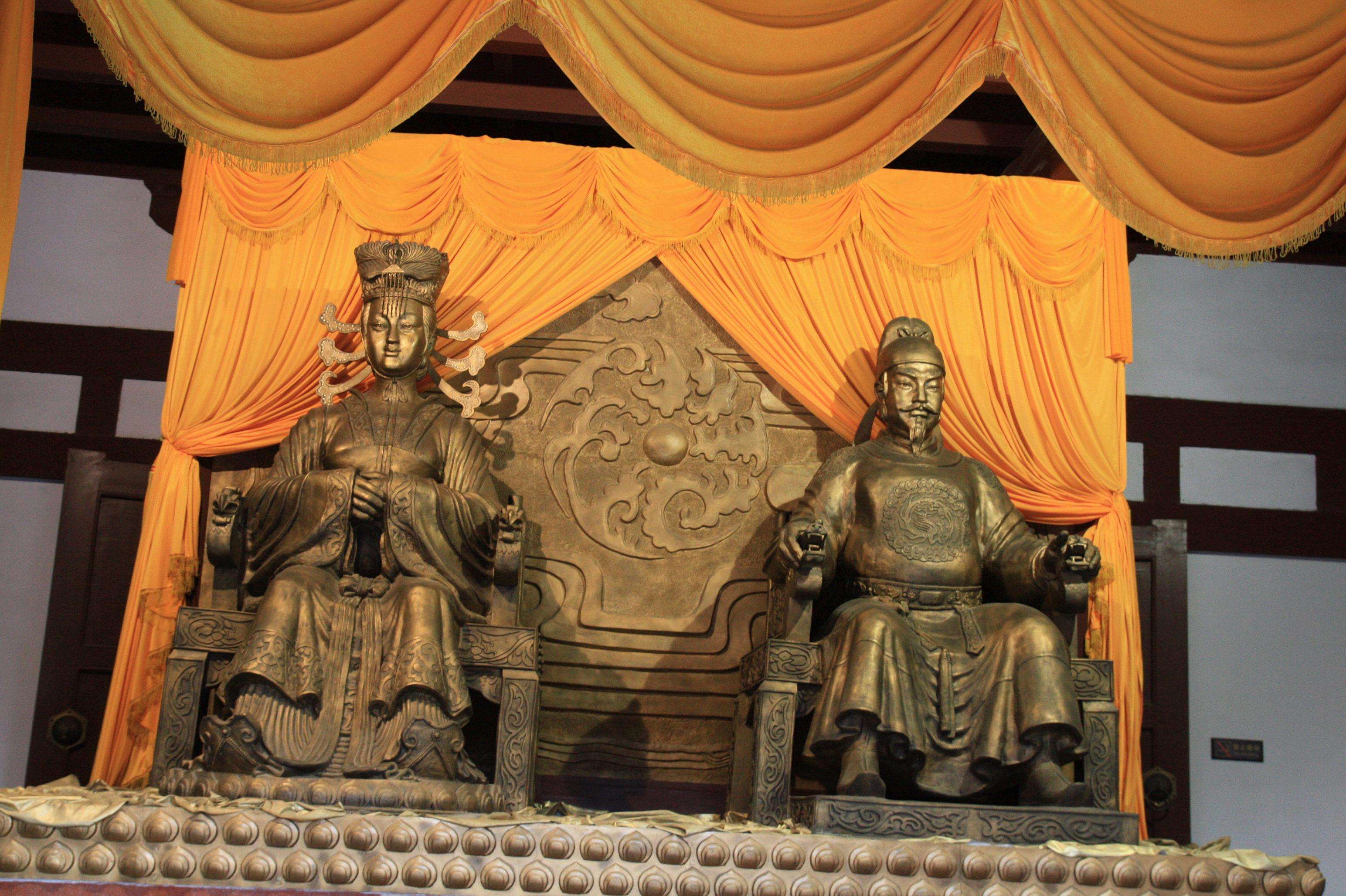 Introdution
Huangze Temple is one of the first batches of key cultural relics sites under state protection, as well as a national AAAA tourist attraction. Built over 1500 years ago, it is the only temple in China that commemorates Wu Zetian, an outstanding female politician as well as the only empress in Chinese history. The temple keeps the only "portrait" stone-carved statue in China, as well as more than 1200 cliffside stone inscription statues date from late Northern Wei Dynasty to Tang Dynasty, which were praised by the famous writer Guo Moruo as "Huangze Temple in Guangyuan has grottoes traced to Sui and Tang Dynasties; comparable to Longmen grottoes in beauty, extraordinary workmanship matches that of Yungang grottoes".
History & Background
With a history of over 1300 years, the temple now has a main structure consisting of the entrance gate, Ersheng Hall (the Two Saints Hall), Zetian Hall, Great Buddha Building, Lvzu Tower and Five Buddha Pavilion. Alongside the overhanging cliff and Looking down on the river, with carved beams and intricate painted pillars, the temple shows a sense of rhythm and distinguished strength, which properly combines the unique delicacy of rivers in Ba area and the loftiness of waters in Shu area. Every 23rd January of Chinese lunar year, a grand temple fair is held at Huangze Temple. The public of Guangyuan go to Wulong Pond in front of the temple and surrounding areas, having boating race and sightseeing at the river bend to memorize the birthday of the empress.