Azerbaijani Ambassador to China: Expecting to Cement Ties with Chengdu
Mr. Akram Zeynalli, Ambassador Extraordinary and Plenipotentiary of the Republic of Azerbaijan to China, visited Chengdu March 16 and expressed his hope for further ties with Sichuan and Chengdu. Chengdu is a beautiful and livable city, he said.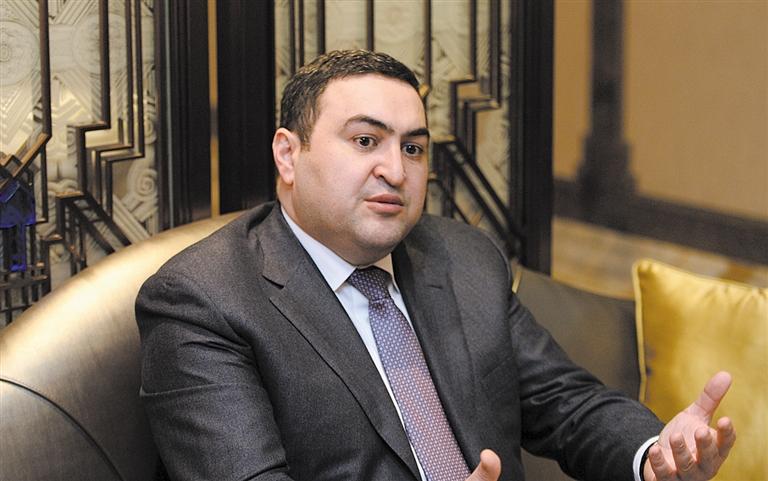 Currently, Azerbaijan cooperates extensively with Sichuan in such areas as economy, people-to-people exchange, tourism and freight transport, etc. According to Mr. Zeynalli, Azerbaijan attaches great importance to the collaboration with Sichuan.
Mr. Zeynalli added that, with the launch of the railway linking Baku, capital of Azerbaijan, Tiflis, capital of Georgia, and Kars, Turkey, in October 2017, Chengdu is able to export trade commodities to European countries via Azerbaijan. The railroad is the shortest rail line connecting Chengdu and Europe.
Besides the mutual partnership in economy and business, Azerbaijan also expects to strengthen ties with Sichuan in people-to-people exchange. On March 16, a concert titled Magical Azerbaijani Music in Sichuan, jointly hosted by the Embassy of the Republic of Azerbaijan in the PRC, the management committee of Chengdu Hi-Tech Zone, and the Department of Foreign and Overseas Chinese Affairs, Sichuan Provincial People's Government, was convened in Chengdu.
Mr. Zeynalli hopes that more Sichuanese would visit Azerbaijan as well as invest and start business in the country. In addition, he revealed that he would seek the opening of a direct flight between Chengdu and Baku, and facilitate the establishment of a friendly and cooperative relationship between an Azerbaijani city with one city in Sichuan.