Daili Weather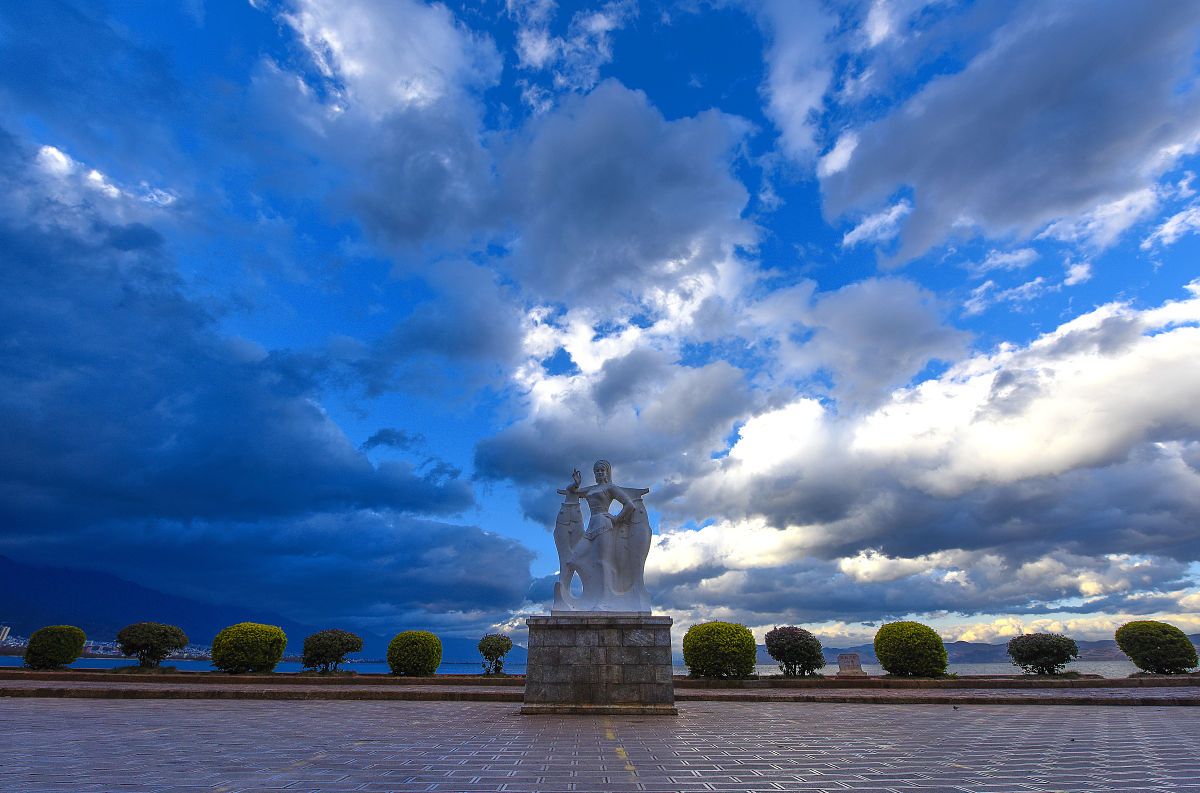 Overview
Dali Prefecture locates in the west middle part of Yunnan Province with an altitude of 2090 meters. Dali experiences low latitude plateau monsoon climate. Though it is affected by seasonal monsoon, the temperature in Dali is generally moderate. As it is known to snow in winter, you should take some warm clothes when taking your trip to Dali in winter.
Dali is next to Lijiang and is about 338 kilometers far away from Kunming City. Climate change is not so obviously in Dali and the annual temperature there is small. Annual temperature of Dali is about 15℃. Dali also experience no hot summer and severe winter.

It is similar to Kunming and Lijiang and seems like a spring city all year around. Festivals and pageants for Bai ethnic group major centralizes in the period of March to April. If you go to tour at this time, you will experience strong folk flavors. Dali is a good place suitable for touring all over four seasons, and it is one of the "Ten Best Tour Cities of China".

Characteristics of Dali Climate:
(1): Dali is near to the tropic of cancer sun and radiation around the year is well-proportioned, so the annual temperature difference is small. You can find distinct four-season changes in Dali.
(2): Dali Profecture is dry in winter and is rainy in summer. The winter period (December to April) is the dry season of Dali and the summer year (May to October) is the rainy season. Rainfall of the rainy season is 85-95% of the entire year rainfall in Dali.
(3): Vertical Differentiation of Climate is distinct
Because of the complicated landform and physiognomy and the great disparity of altitude difference, Dali climate has distinct vertical differentiation. The temperature and rainfall change with the increase or decrease of altitude. It enables the hot valleys, warm embankments, cool mountainous areas and cold high mountains formed in Dali.
| | | | | | |
| --- | --- | --- | --- | --- | --- |
| Month | MaxTemp℉(℃) | MinTemp℉(℃) | Rain in (mm) | Rainy Days (day) | Daily Sunlight (h) |
| Jan | 61.5 (16.4) | 33.6 (0.9) | 0.62 (15.7) | 2.8 | 7.9 |
| Feb | 64.4 (18.0) | 36.3 (2.4) | 1.19 (30.3) | 4.4 | 7.5 |
| Mar | 70.2 (21.2) | 41.7 (5.4) | 1.57 (39.8) | 6.8 | 7.1 |
| Apr | 73.4 (23.0) | 49.1 (9.5) | 2.97 (75.5) | 11.1 | 6.4 |
| May | 75.4 (24.1) | 56.3 (13.5) | 5.06 (128.5) | 13.0 | 5.6 |
| Jun | 74.5 (23.6) | 62.4 (16.9) | 11.26 (285.9) | 22.0 | 3.1 |
| Jul | 73.6 (23.2) | 63.1 (17.3) | 10.97 (278.7) | 24.4 | 2.4 |
| Aug | 75.7 (24.3) | 62.8 (17.1) | 9.81 (249.1) | 21.7 | 3.6 |
| Sep | 75.4 (24.1) | 61.0 (16.1) | 6.30 (159.9) | 15.9 | 4.3 |
| Oct | 72.7 (22.6) | 54.1 (12.3) | 5.68 (144.2) | 11.4 | 5.7 |
| Nov | 67.3 (19.6) | 44.2 (6.8) | 1.91 (48.6) | 4.7 | 7.1 |
| Dec | 63.0 (17.2) | 36.3 (2.4) | 0.86 (21.8) | 2.4 | 7.9 |