Guilin Transportation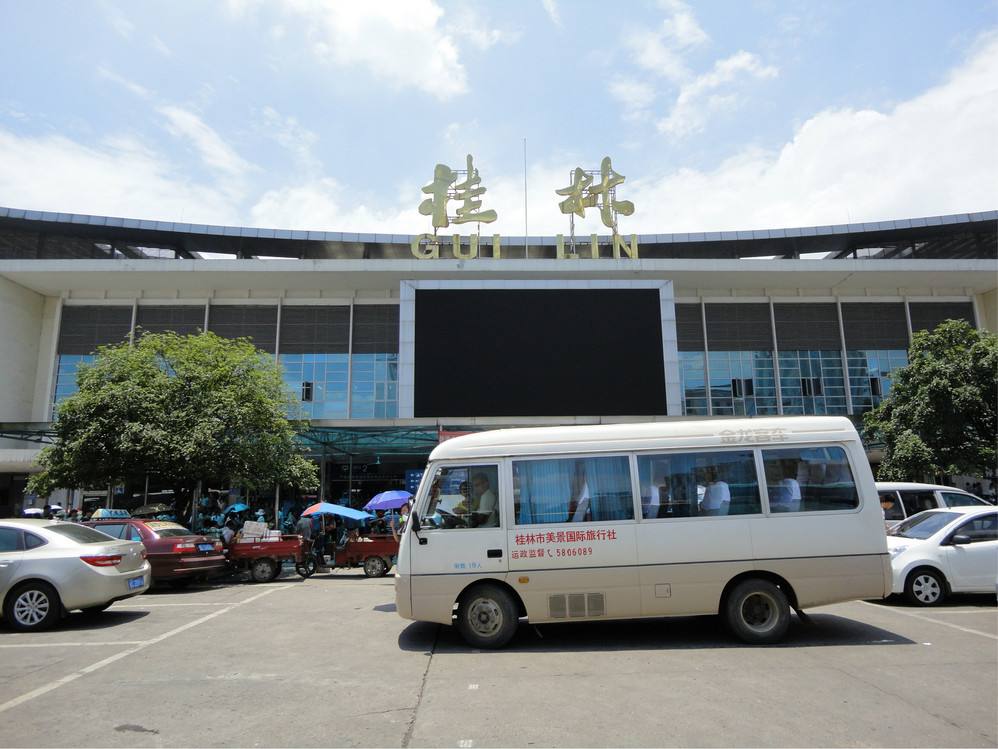 Overview
Guilin is a popular tourist destination as it has its own prefect e transportation system that convenient tourist travelling around. Many visitors travel far and wide to see the renowned karsts, the steep, pointy hills that freckle the landscape.Below is the information of Guilin Transportation.
Air
There are several different ways to arrive into Guilin. Flying by plane is the quickest and easiest method of arriving in the city. And by doing so, you start your Guilin adventure by seeing the vast, beautiful landscape from above. Guilin Liangjiang International Airport is small, but receives flights from many larger Asian cities. The airport services over 4 million travelers a year and is equipped with a business center, a small branch of the Bank of China, many restaurants operating during flight times and multiple one-stop travel shops for all your flying needs.
Train
Getting to your holiday in Guilin is easier than ever with many high-speed trains servicing the area. Guilin has two train stations, Guilin Station (Guilin Zhan, also referred to as the South Station), in the main part of town, and Guilin North Station (Guilin Bei Zhan), located quite a bit out of the city. Keep this in mind when booking your ticket, as most tourists will want the main Guilin Station. Be aware that not all trains run through both stations when servicing Guilin.
Coach
Small but efficient highways make their way to Guilin as well. This allows for coach buses to arrive in Guilin from both small and large cities in China, Bus service from Nanning, Kunming, Guangzhou, Shenzhen and Zhuahai, as well as further outlying cities, all run to Guilin. The main bus terminal in Guilin is at No.427 Zhongshan Road (South), which is just 500 meters north of the railway station. With more and more services to Guilin, you can expect a comfortable and easy ride in many of the new coach buses available. Most come equipped with plush, soft seats, air conditioning, an onboard bathroom and safety seatbelts.
Cruise Boat to Yangshuo
The cruise down to Li River is a must-do activity of your Guilin Tours. Boarding the boat from Zhujiang Wharf/ Mopan Wharf and sailing all the way down to Yangshuo, the whole trip totally takes 4 hours. The blue waters of the Li River, which cut through the city and the surrounding green hills, give the town an otherworldly feel. The most scenic part is considered as the middle 2 hours from Yangdi to Xingping from Many visitors travel far and wide to see the renowned karsts, the steep, pointy hills that freckle the landscape.
City Transport
The self guide tourist get around Guilin is suggest to take a Taxi or rent a bike, the city comparable small and less bustle traffic, heir a Taxi drop in the city attractions will save your time for find the right way to go. Taxi rental fee start by CNY7 Yuan for 2 km, and the extra fee will be plus in the corresponding distance.
How to Get to Guilin
There are many ways to get to Guilin. by air, train and bus are available from all the Chinese popular tourist destinations and abroad. Here is the guided information for visitors' reference, help to decide the most convenient and cost-effective way from their home to Guilin.