Day 1 Chengdu Arrival
Place&Transport: Arrive in Chengdu, the arrival ticket not included
Today's Activities: Transfer to your hotel
Accommondation: Three stars, Four stars or Five stars hotel (Can be customized) in Chengdu downtown
Meal: No Meal
Our Chengdu private tour guide and driver will meet you at the exit of Chengdu train station or airport holding with a welcome signal "Chengdu Private Tour" .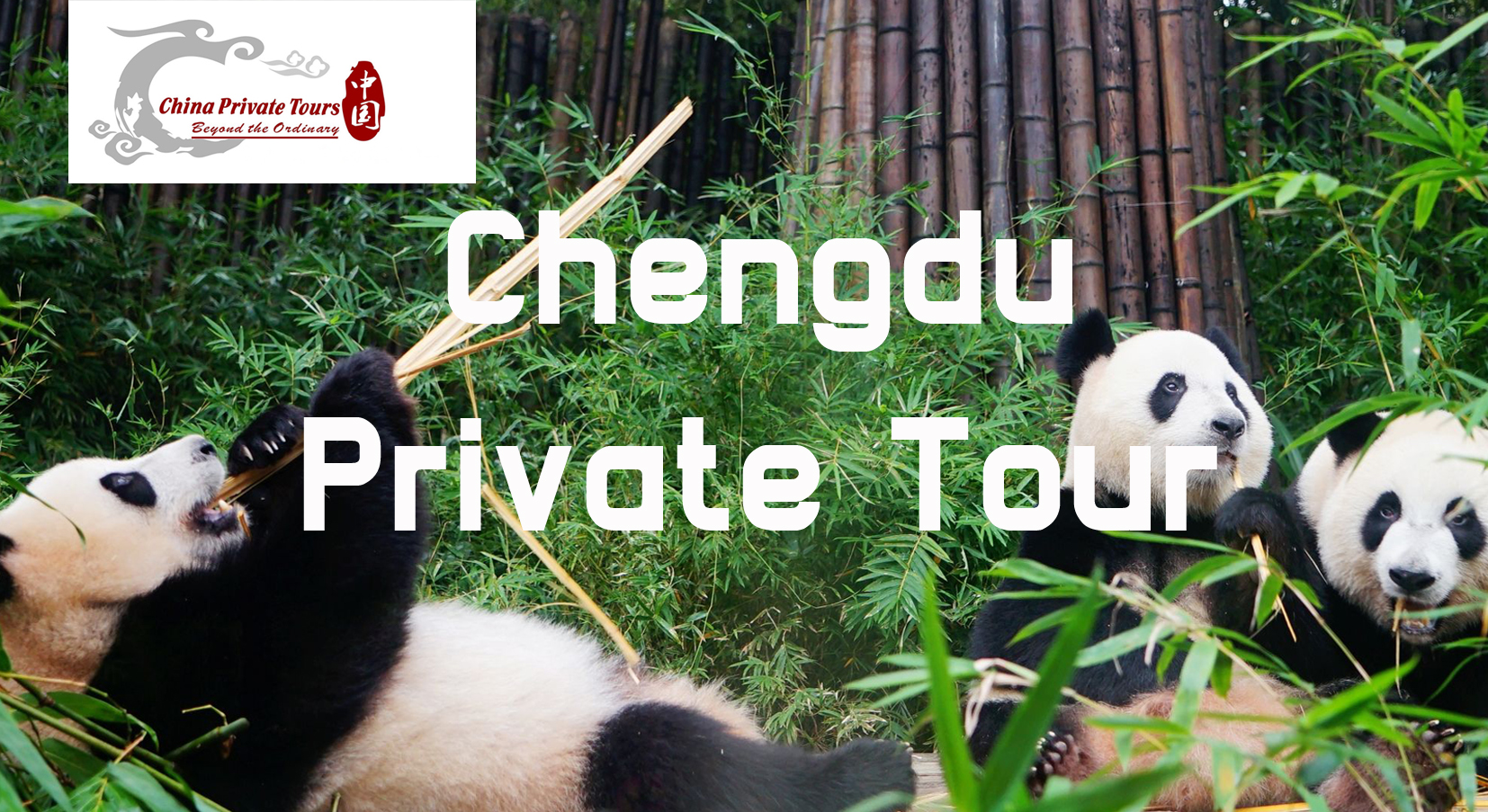 What you need to do is sitting back and relaxing in the car. Your guide will help you check in the hotel in the downtown Chengdu and provide information you need.
Day 2 Chengdu-Leshan-Emei
Place&Transport: Chengdu
Today's Activities: Leshan Giant Buddha,Take a cruise on the Minjiang River,Baoguo Temple
Accommondation: Three stars, Four stars or Five stars hotel (Can be customized) in the foot of Mt.Emei
Meal: B,L,D
After breakfast, your guide will lead you to visit the Leshan Giant Buddha
Upon arrival, You will watch the wonder of sleeping Buddha, which explained the saying of ' Buddha is the hill and the hill is a Buddha '. And then we will walk up and down along the zigzagging mountain trails along the Giant Buddha, from it's head to shoulder, and from leg to foot. In front of the Buddha is the good view of the joint of Minjiang River, Dadu River and Qingyi River.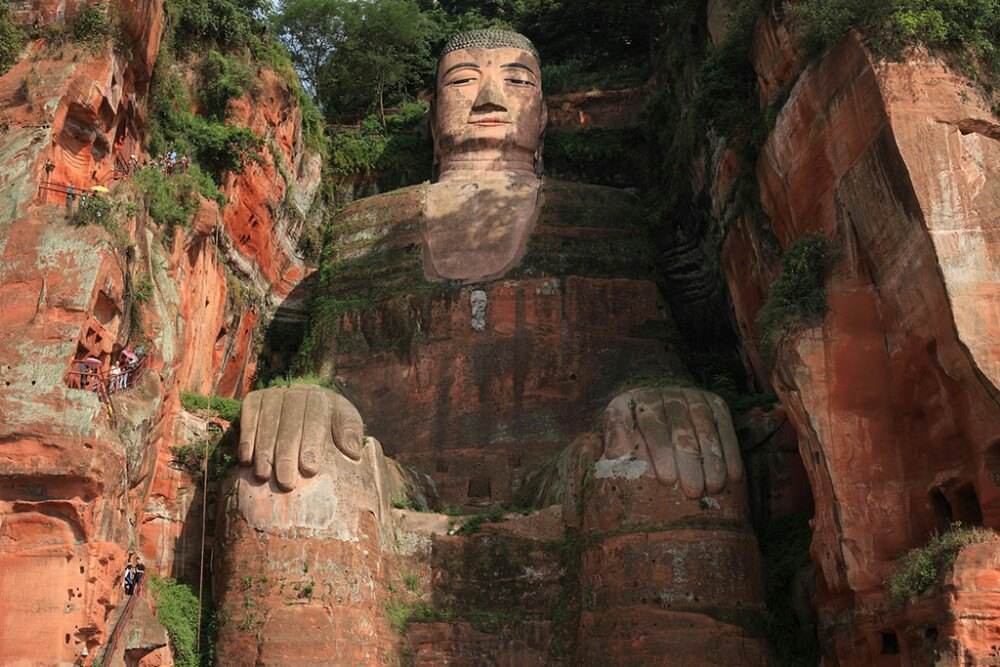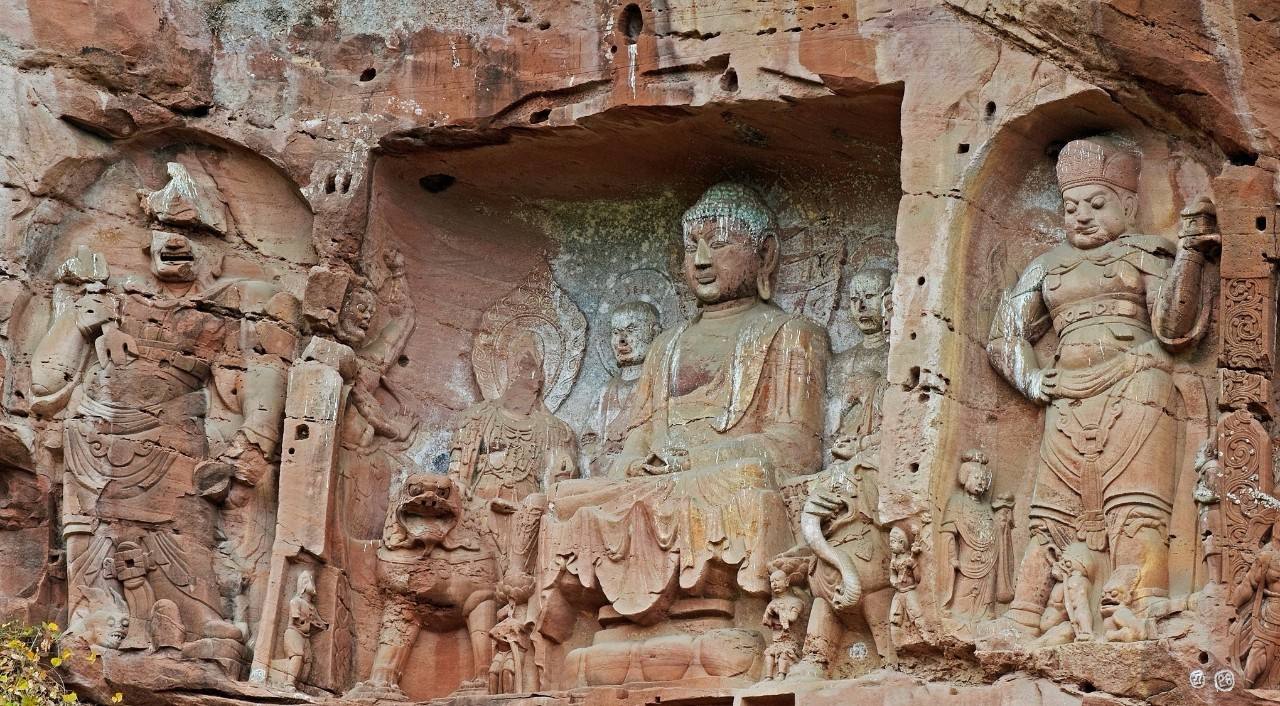 You will be able to climb up the Buddha to have a close-up look. To see more, you may walk down the narrow plank all the way to the feet of the Buddha, to discover you are only as tall as one of its toes.
After visiting the Giant Buddha, Take a cruise on the Minjiang River and enjoy the beautiful scene between the mountains and the water.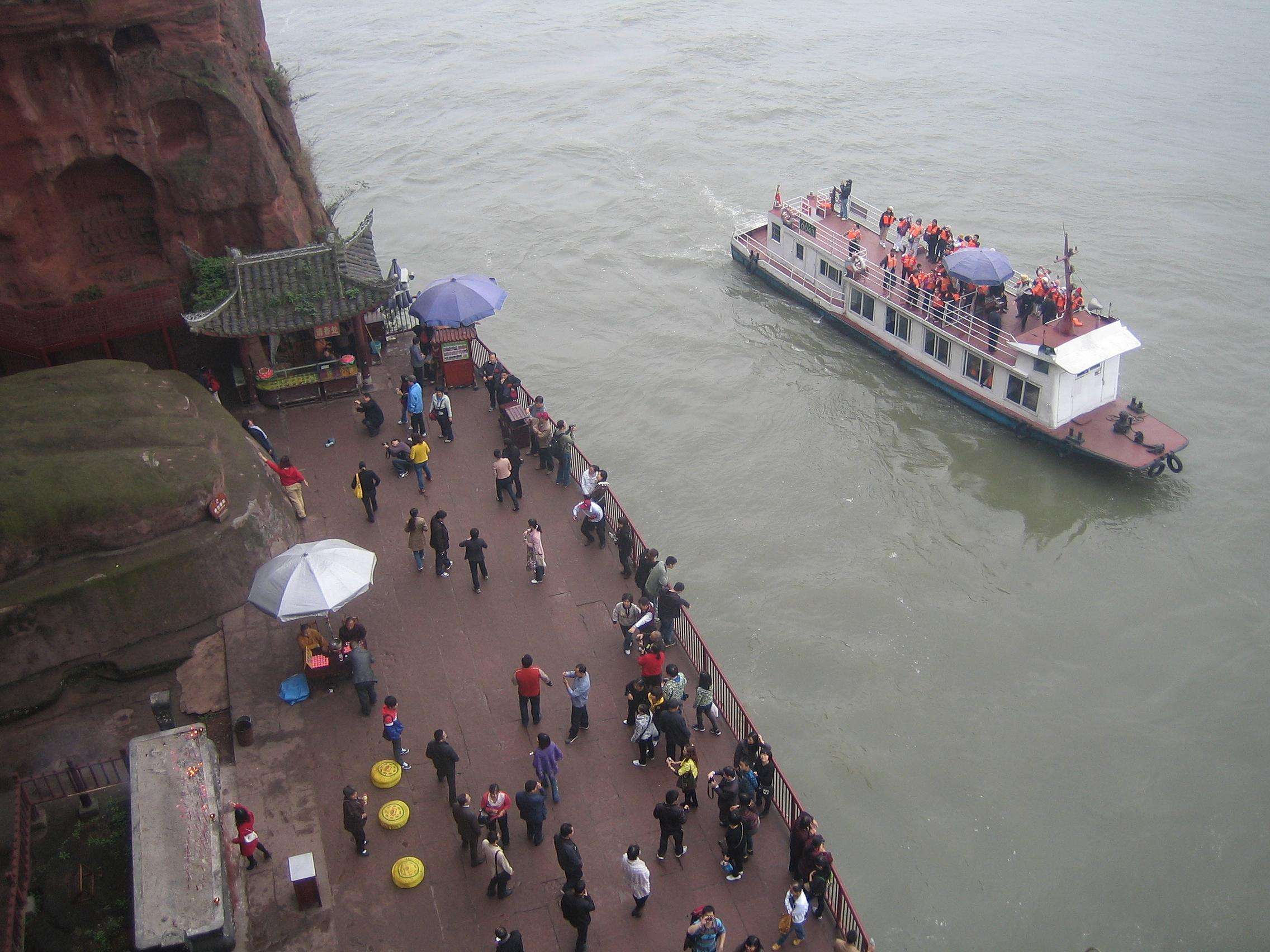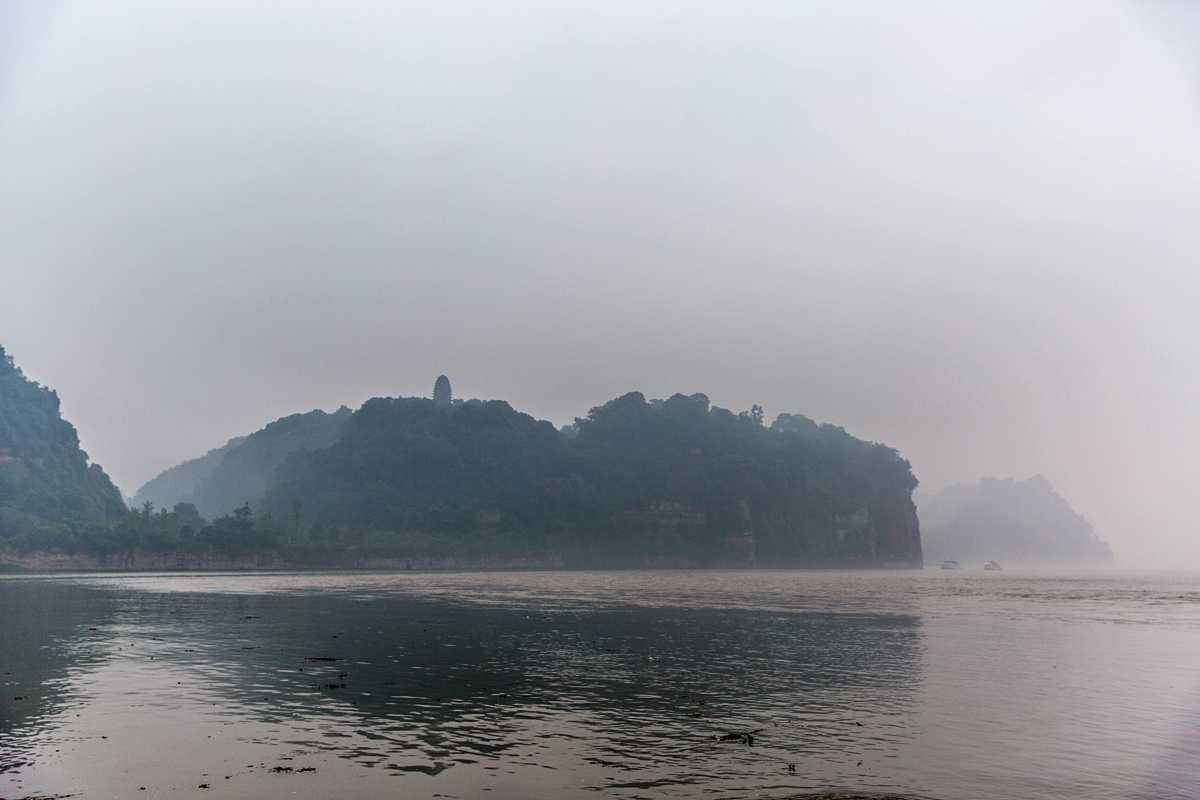 Your lunch will be arranged at the local restaurant.

After lunch, drive 45 minutes to Mount Emei and visit Baoguo Temple, the biggest temple of the mountain.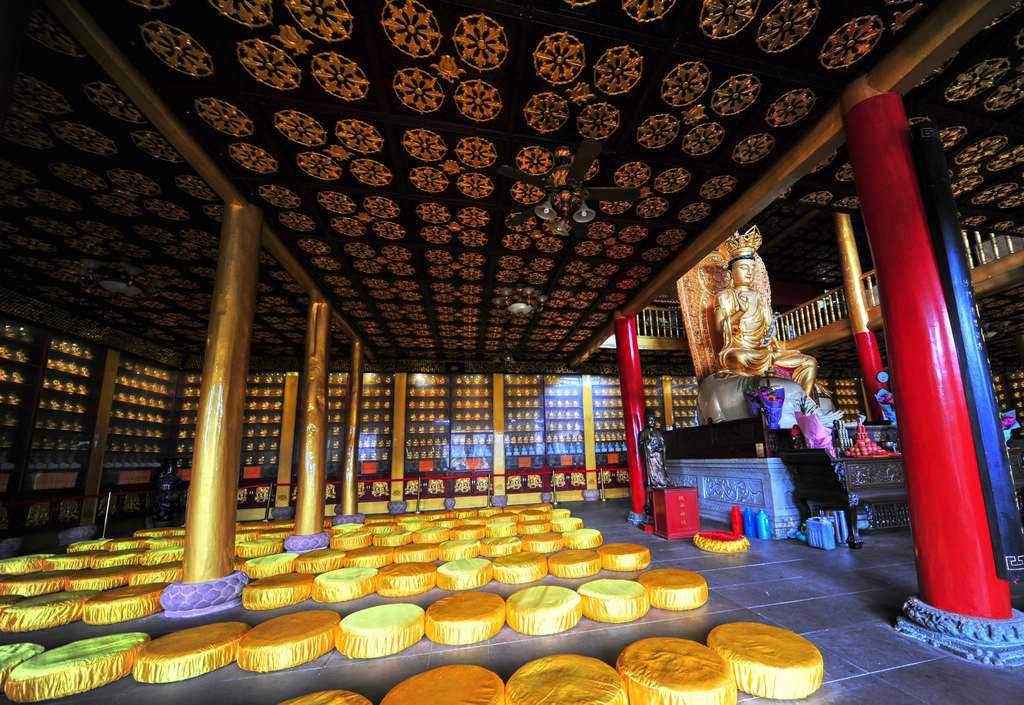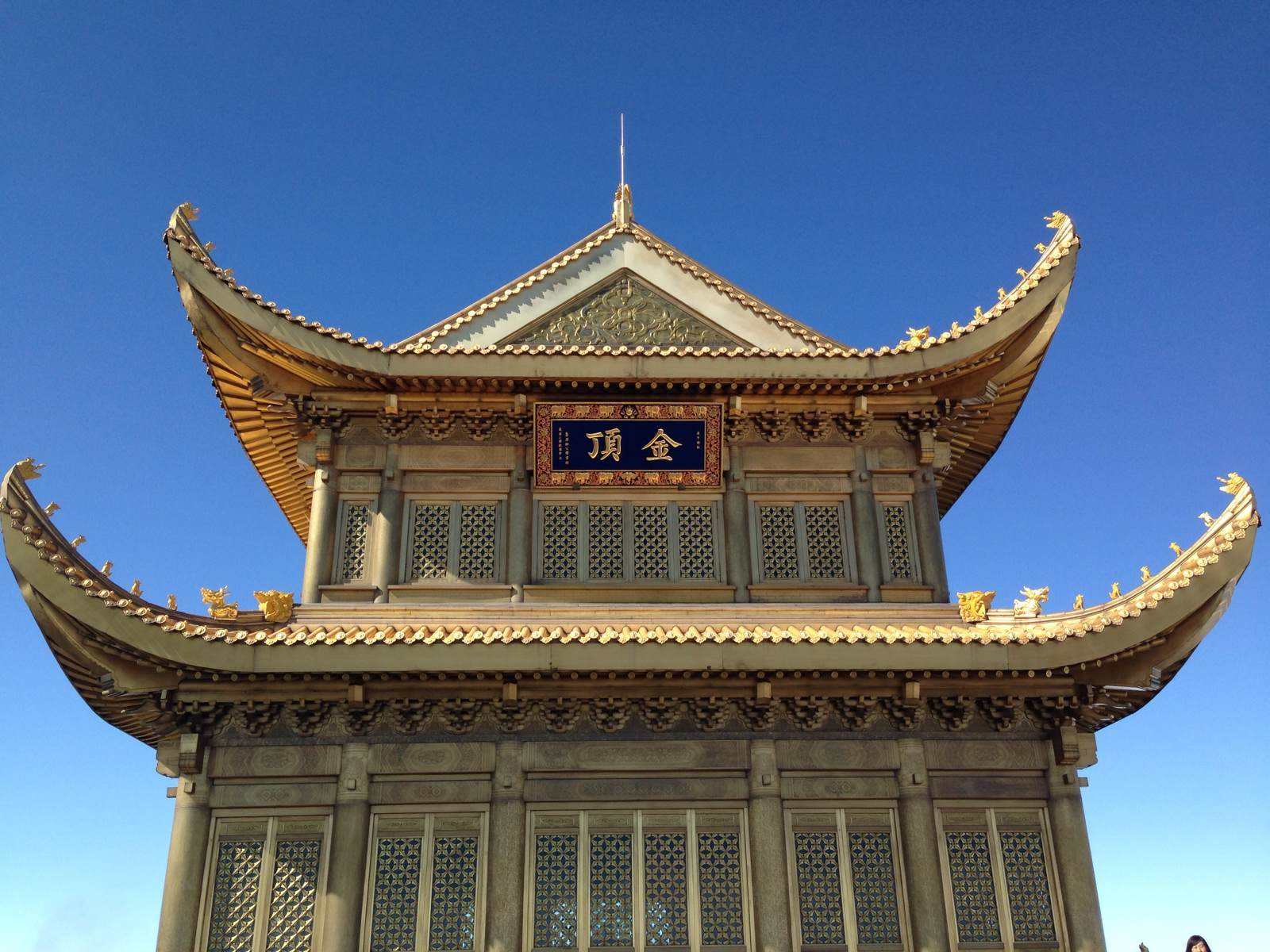 Stay overnight in the foot of Mt.Emei.
Day 3 Mt.Emei-Chengdu
Place&Transport: Mt.Emei
Today's Activities: Wannian Temple, Golden Summit
Accommondation: Three stars, Four stars or Five stars hotel (Can be customized) in Chengdu downtown
Meal: B,L
After breakfast, leave from your hotel and you will first take a eco-car in the Scenic Area to Leidongpin and hiking to Jieyin Hall, to take a cable car up to the Golden Summit (altitude: 3077 m). At the highest peak of the mountain, you will be amazed by the awe-inspiring view of Huazang Temple and witness the breathtaking sea of clouds if it's sunny.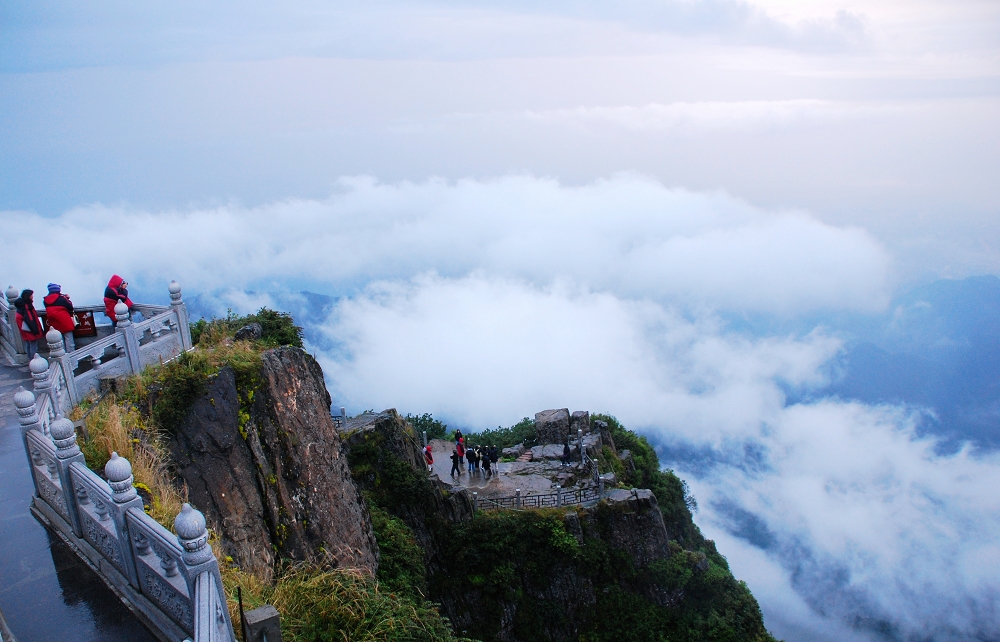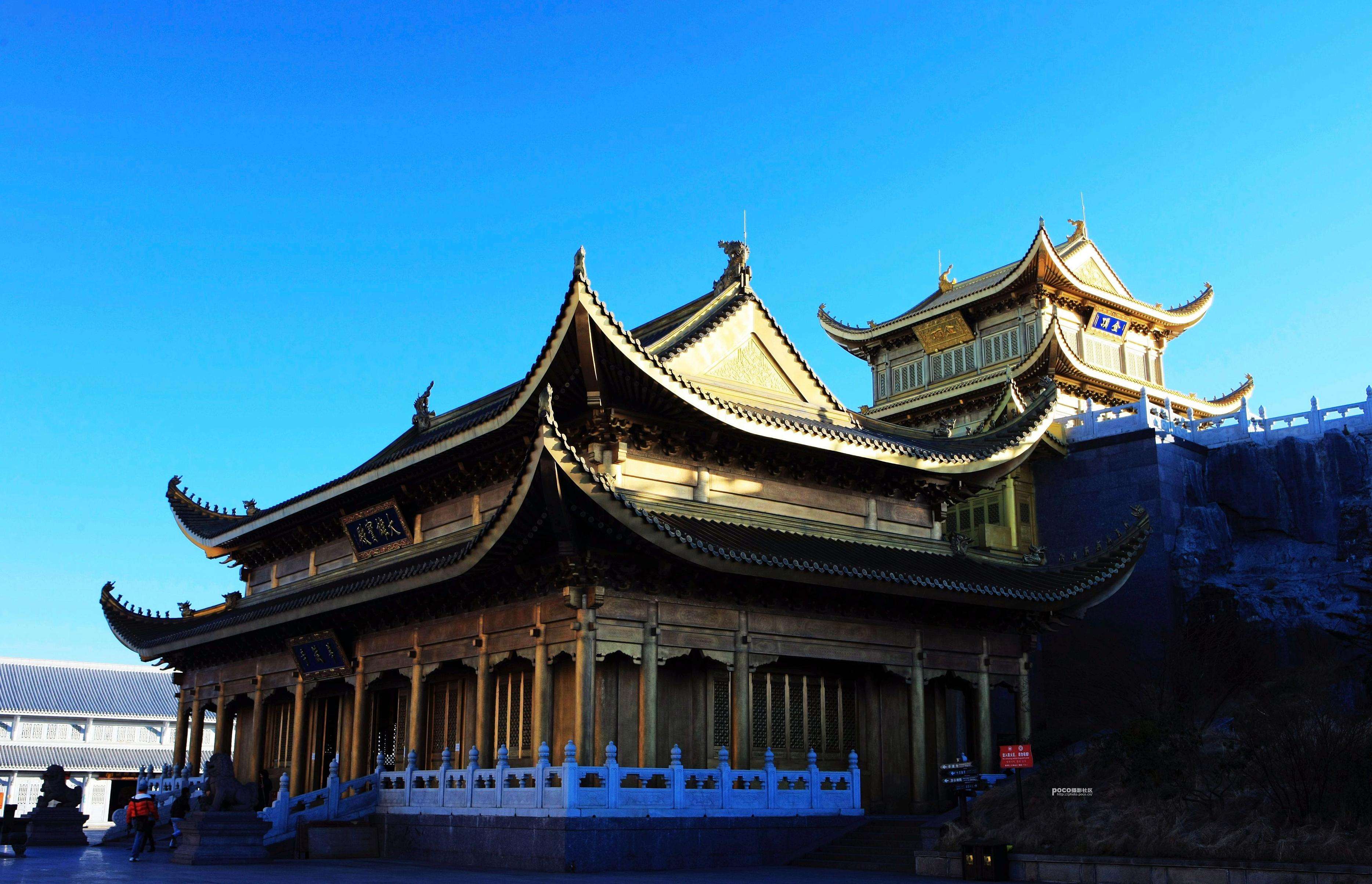 Next, go down to Wannian Temple parking lot by car. Take a cable car up to Wannian Temple at the middle of the mountain. Wannian Temple is a Buddhist temple located at the foot of Camel Mountain Range of Mount Emei, in Emeishan City, Sichuan, China. It is one of the six earliest Buddhist temples on Mount Emei. The temple is situated at the foot of Camel Mountain Range, facing the Daping Temple, Niuxin Temple, Shisun Summit and Bomeng Summit in the front. Wannian Temple is known not only for the bronze statue of Samantabhadra, but also for the Beamless Brick Hall.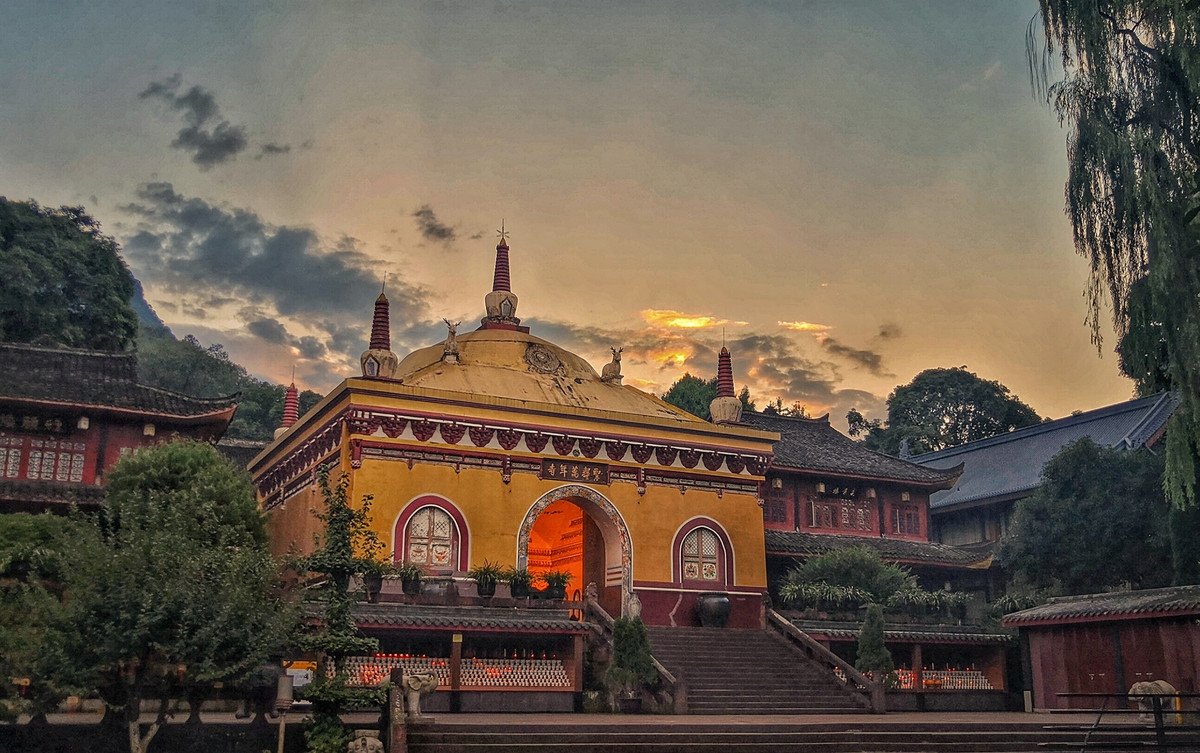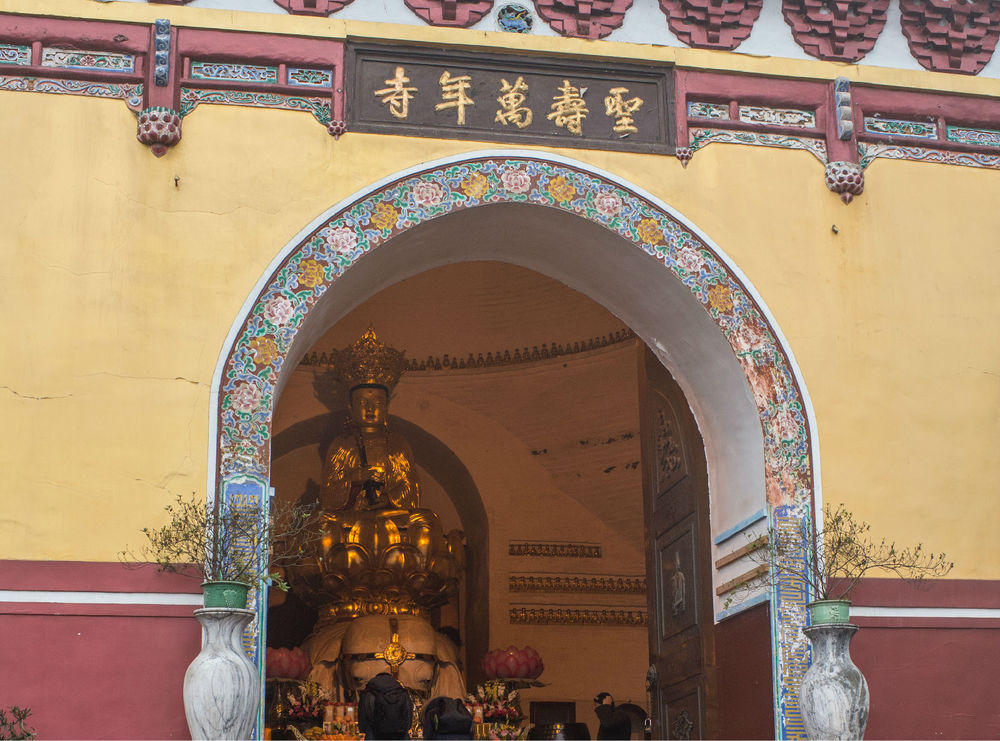 At last, return to your hotel in Chengdu downtown. Stay overnight in Chengdu.
Day 4 Chengdu-Dujiangyan
Place&Transport: Chengdu
Today's Activities: Chengdu to Dujiangyan by private transfer, Dujiangyan Panda Volunteer
Accommondation: Three stars, Four stars or Five stars hotel (Can be customized) in Dujiangyan downtown
Meal: B,L
Pick up service will at 7:00 am. The tour guide will remind you the day before. Today's Dujiangyan Panda Volunteer Program will start from 8:30 to 16:00.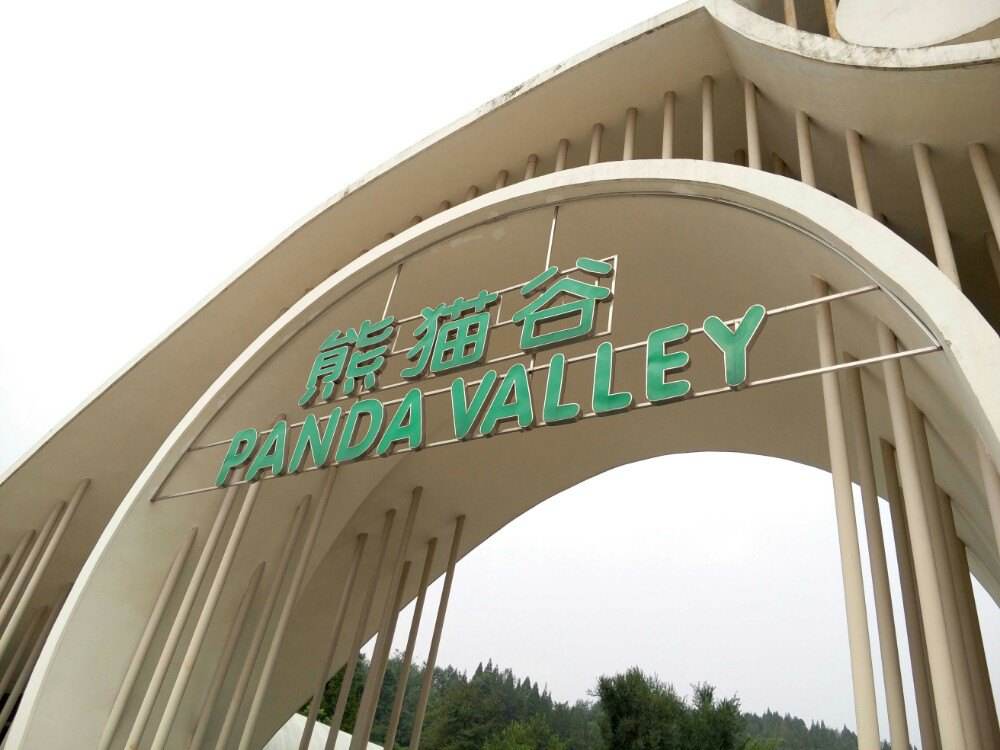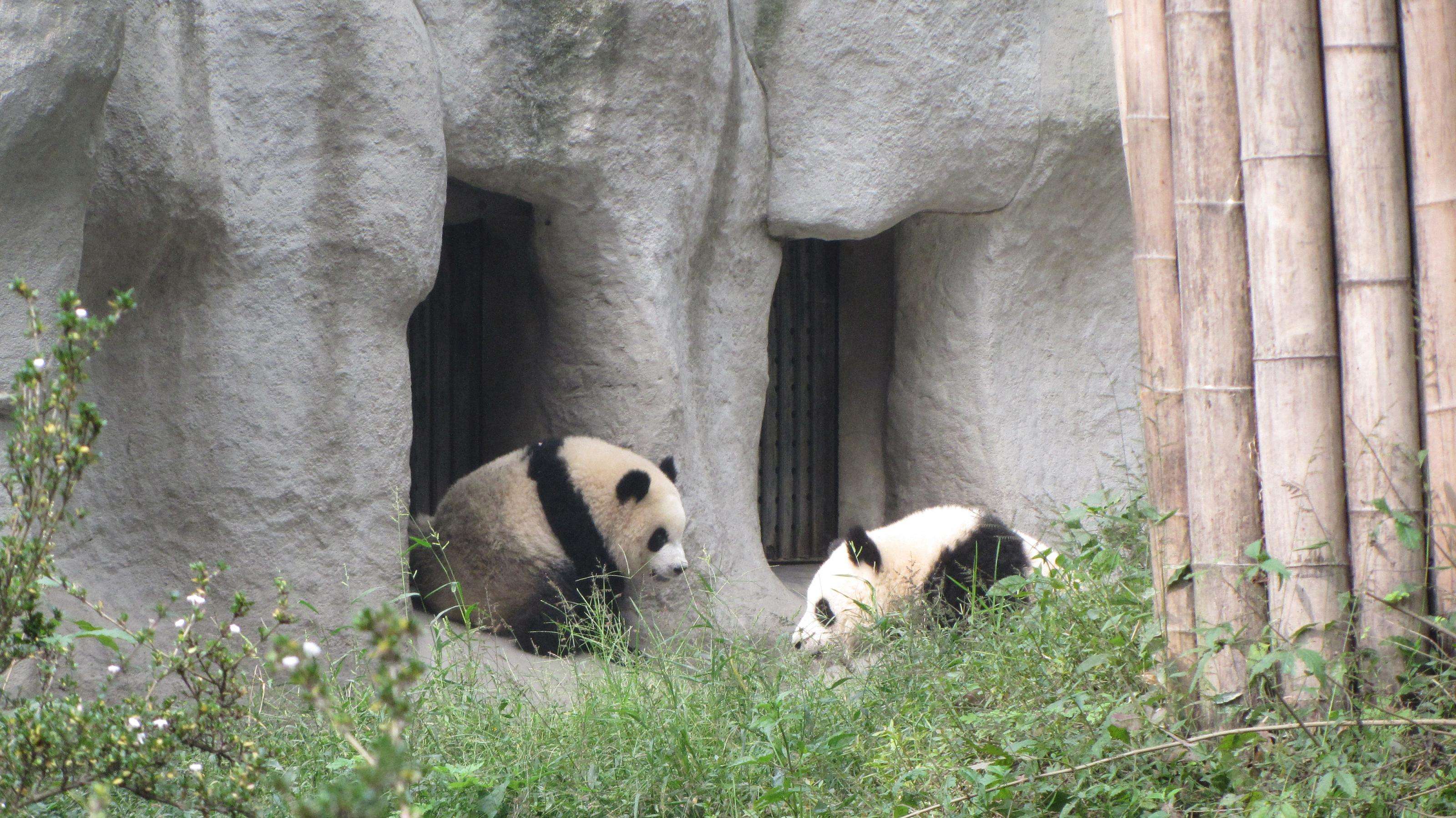 There are more than 40 giant pandas and 5 red pandas in Dujiangyan Panda Base. During this one-day panda volunteer program, you'll experience some activities including honorary keepers to clean up bamboos, pick up droppings, wash the enclosures, observe and understand the panda's status and living conditions;
Activities:
1. Prepare food for the pandas and also experience the fun of making the "Panda's Cake";
2. Deliver delicious "Cake" and fruits to the pandas personally and understand panda's feeding habits;
3. Watch a panda documentary that shows scientific facts about pandas, to understand how humans protect them, and how we may live in harmony with them;
4. Plant bamboos and trees, as well as set up nametags and some more interesting and meaningful activities. After the panda volunteer activities, you'll receive an official certificate from CCRCGP that proves your love for giant pandas, as well as souvenirs, like a panda badge, a panda T-shirt or a panda club magazine.
After the whole days' volunteering experience, you will be driven back to your hotel in Chengdu.
Note:

1. Volunteering work for your kids: If your children are above 12 years old, they can partake in Panda Volunteer Program to do the volunteering work. If they are under 12 years old, special activities are arranged to have interaction with the pandas and please feel free to contact our travel consultants.
2. Dujiangyan Panda Base can accept up to 20 volunteers in one day. Being a volunteer, you should apply it a week in advance with your Application Form and Health Examination Form (valid medical certificate and signature which could apply it in your county or in China).
3. If your family member wants exceptional experience to hug a panda, you should pay extra 1800 Yuan which is the donation fee to help and save the endangered pandas.
Day 5 Dujiangyan-Chengdu
Place&Transport: Dujiangyan
Today's Activities: Dujiangyan Irrigation System, Transfer you back Chengdu
Accommondation: Three stars, Four stars or Five stars hotel (Can be customized) in Chengdu downtown
Meal: B,L
Overview: Ancient Chinese understood very well the importance of harmony between human being and nature, and people in Chengdu worked very well on it, 2000 years ago, they have created automatic controlling Dujiangyan Dam to irrigate Chengdu plain, and built sacred Taoism Mountain of Qingchengshan to nurture the body and spirit.
After 20 minutes' driving, you will arrive in Dujiangyan Dam. As the most famous ancient Chinese Dam, Dujiangyan is still in function. You will learn about how ancient China made full use of local landscape and built this great project.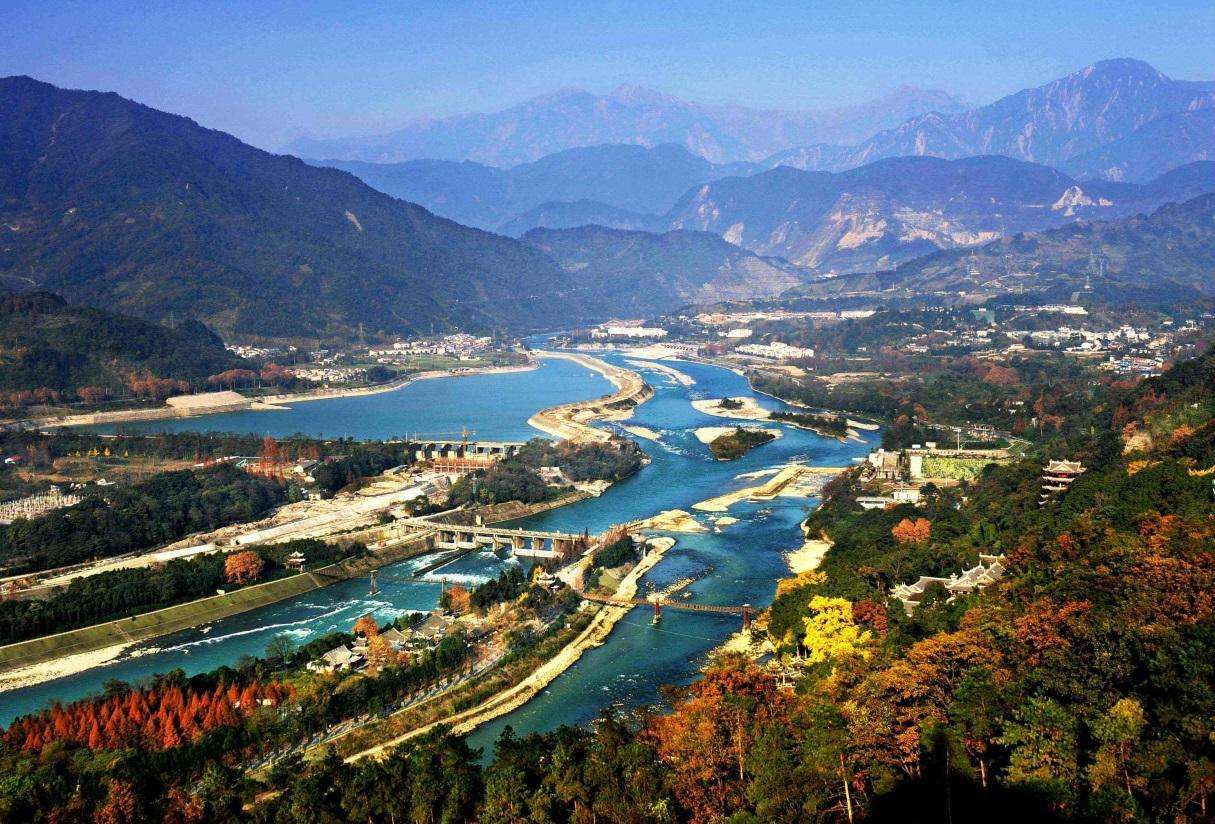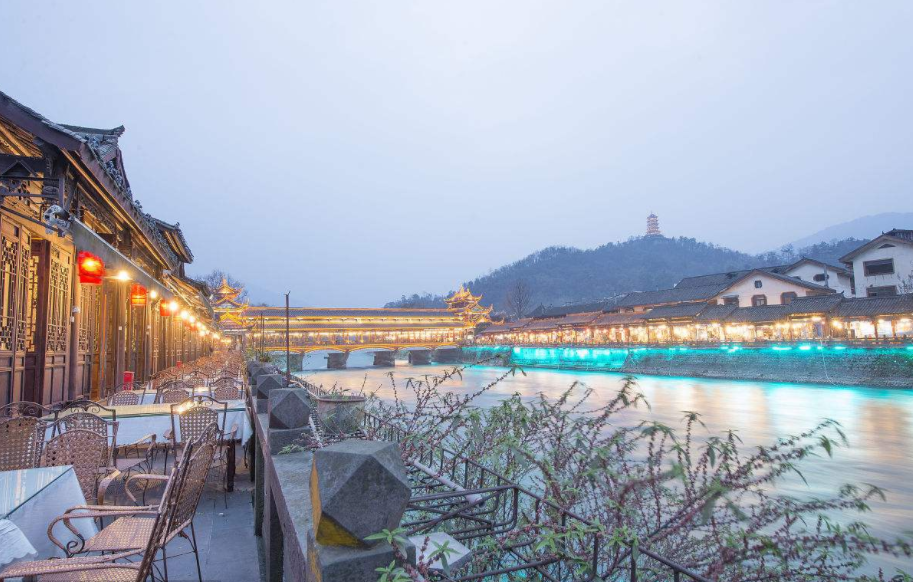 In the late afternoon, you will return Chengdu from express way in 1 hour's driving. Your travel guide will send you back hotel.
Day 6 Chengdu & Chengdu Departure
Place&Transport: Chengdu
Today's Activities: DufuThatched Cottage, Wenshu Temple, Jinli Old Street
Accommondation: No
Meal: B,L (Vegetarian Restaurant for lunch)
Check out from your hotel, and first visit the Dufu Thatched Cottage in west city. From the beautiful garden and vivid sculpture of Dufu and his cottage, all will tell us the broad heart of great patriot—Mr. Dufu.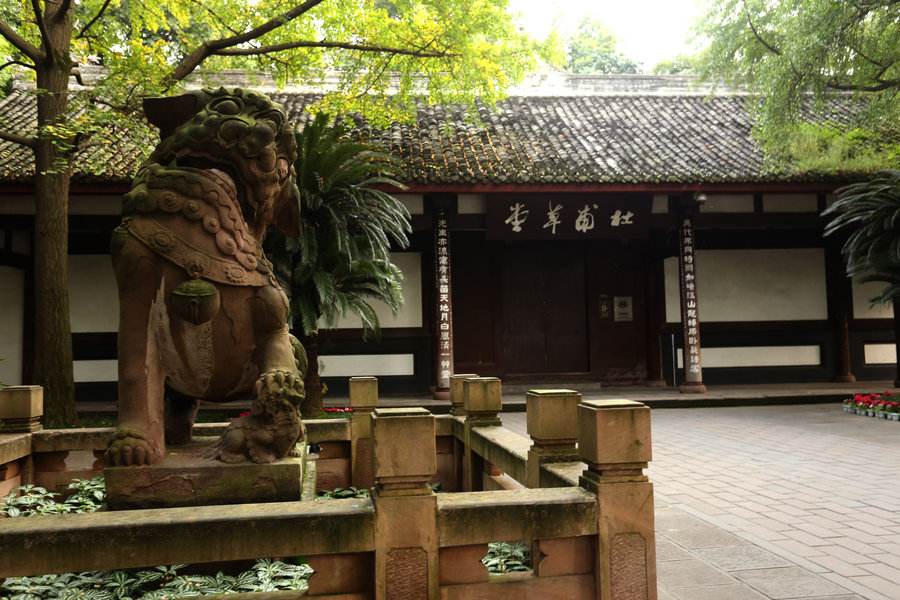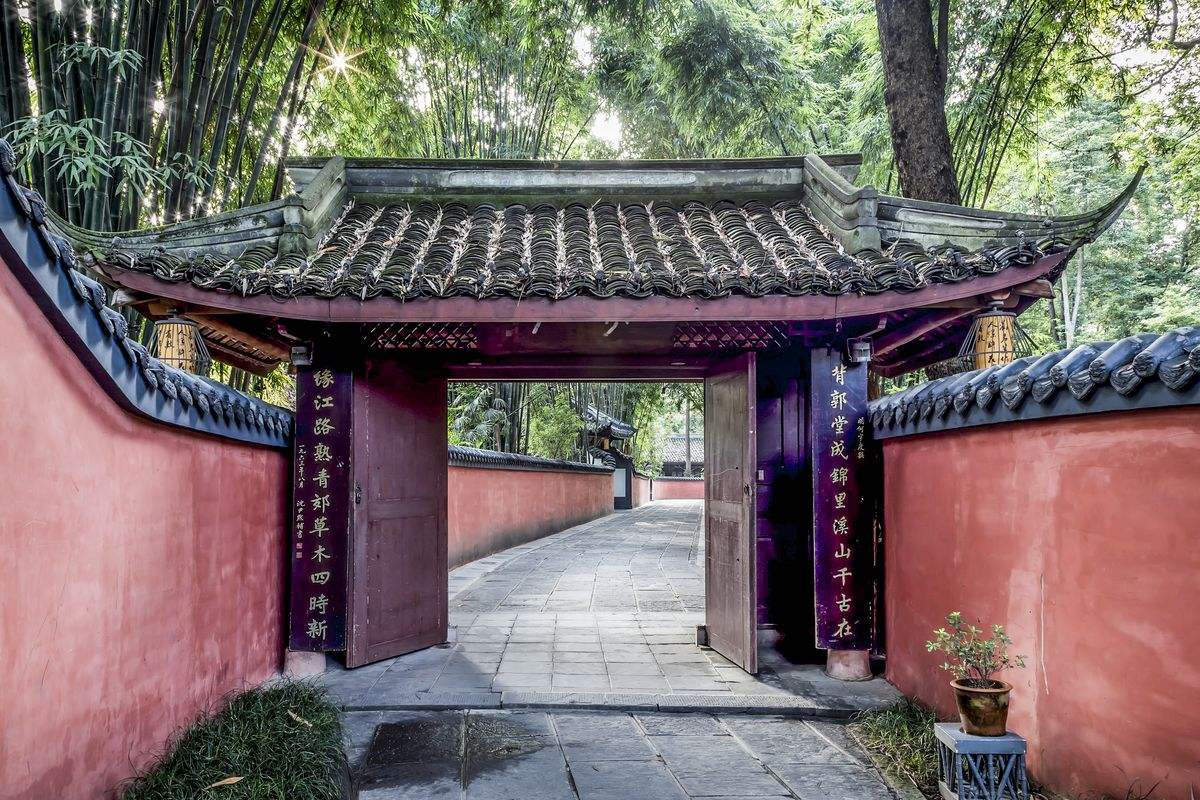 Then, you will be taken to the Wenshu Temple. The large Buddhist Wen Shu Monastery in the north of town has become a major tourist attraction in Chengdu and the surrounding neighborhood has undergone extensive renovations. The temple itself is clean and relatively quiet. There are small ponds and underused buildings in corners of the complex where you can sit and relax. Every now and then a preoccupied monk scurries past, but the grounds are mostly filled with strolling visitors.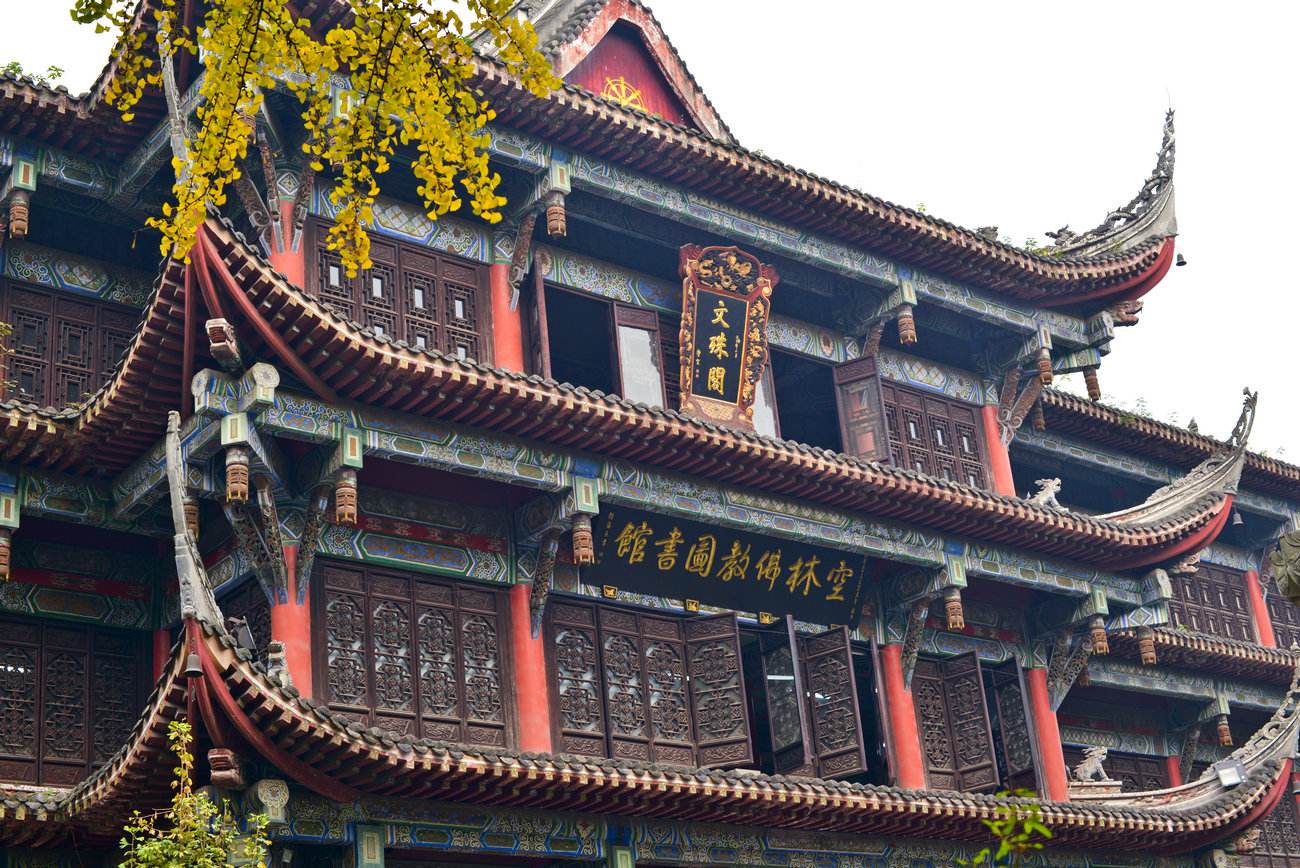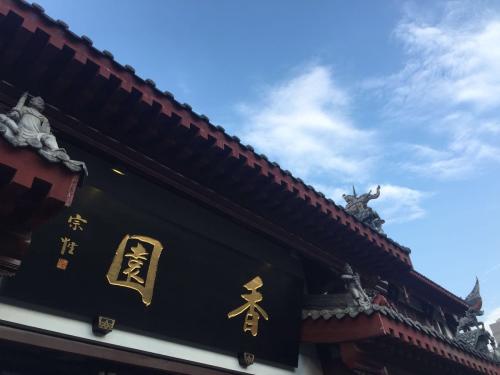 Your lunch will be arrange at a Vegetarian Restaurant in Wenshu Temple. All the food made by vegetable.
In the afternoon, head to walk and sightseeing in the Jinli street, Chengdu is a city brimming with a strong leisurely ambience with Jinli Street as the typical representative. The street is located to the east of the Wuhou Temple of Chengdu (the most famous Three Kingdoms period (220 - 280) relic museum in China).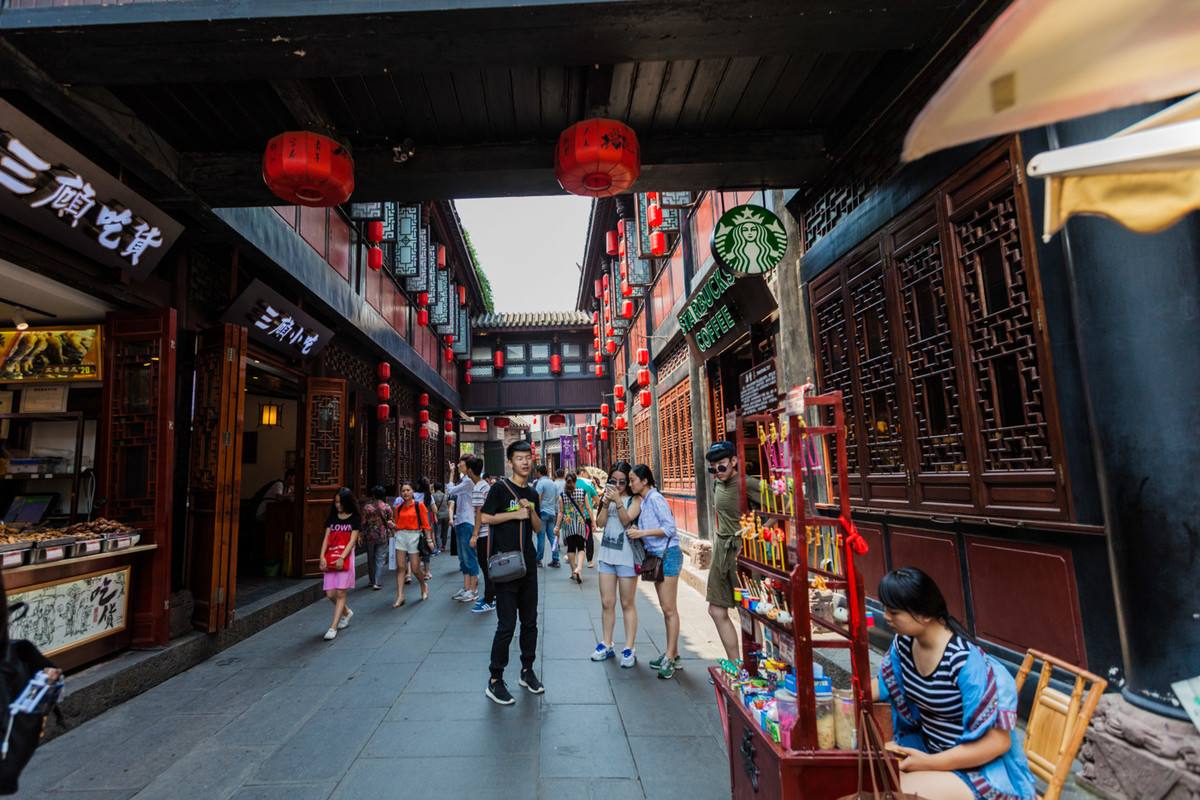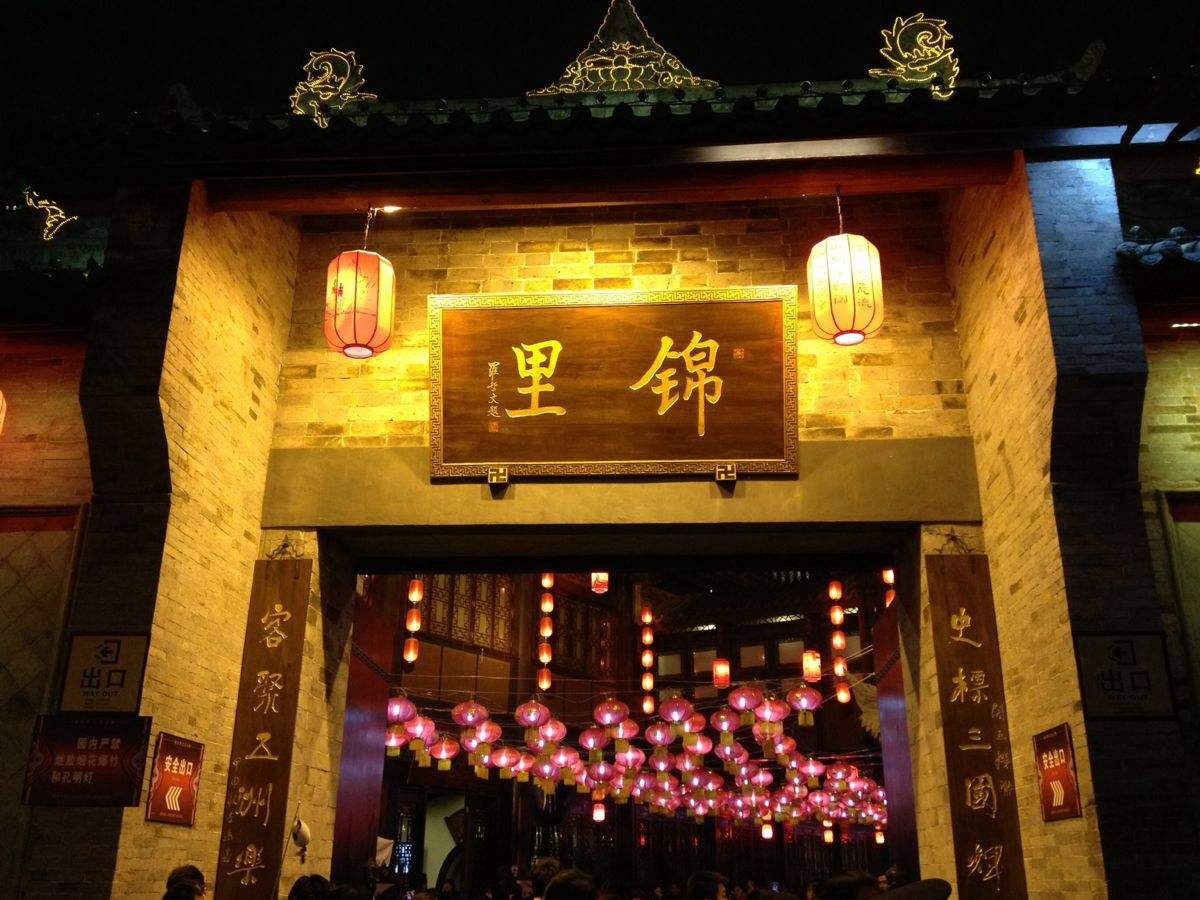 Strolling down the narrow street, you will find yourself surrounded by old-world stores selling Shu Embroidery, lacquer products, folk handicrafts, curios, or calligraphies and paintings of celebrities. All of these stores have their unique style but also have one thing in common: no matter how busy the place is, the stores are peaceful and relaxing.
After the tour, your guide will escort you to the airport or train station in time. Our service ends.
Price Per Person in US Dollars