Anyue Buddhism Rock Carving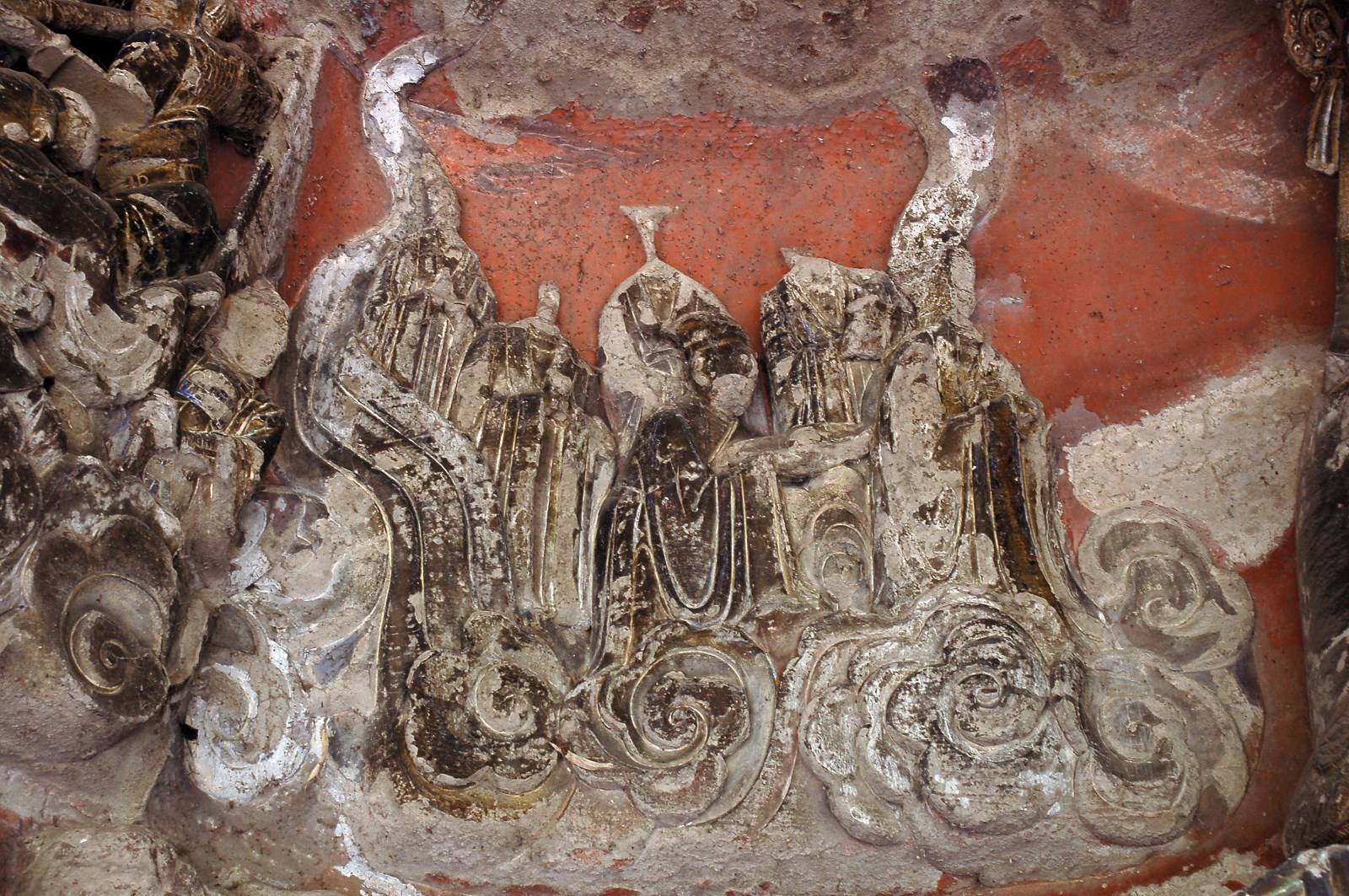 Introdution
Anyue, an almost unknown little county to most people, lies serenely in Southwest China's Sichuan Province. However, to travelers from home and abroad, Anyue is so impressive that they cannot tear themselves away from it. It boasts an infinite treasure trove of splendid stone sculptures, which "carries on the Dunhuang legacy and enlightens the Dazu style," holding an important place in Chinese art history.
Hometown of stone sculptures
Anyue County, located in the middle between Southwest China's Chongqing Municipality and Chengdu City of Sichuan Province, woul be just a simple little town if not for its stone sculptures, which are ancient, abundant, and exquisite, scattered in the county's four corners.
Starting from 521 in the Southern Dynasty (420-589) through the Tang (618-907), Song (960-1279), Yuan (1271-1368), Ming (1368-1644), and Qing (1644-1911) dynasties, up to the Republic of China (1912-1949), Anyue grottos have had a history of about 1,500 years, with construction reaching the peak during the Song Dynasty. Today, boasting more than 200 grottos that houses over 100,000 Buddhist statues and sutras of about 400,000 words, Anyue is reputed as "the hometown of Chinese folk arts."
It is best to visit Anyue in the afternoon, when, after half of the day's busy work, the simple and unsophisticated little town is gradually unfolded before you: The locals sit by twos and threes in front of the bungalows, chatting or just resting. The peddlers with shoulder poles or barrows come out onto the alleys with yo-heave-hos rising and falling. Set off by the setting sun, the town is so peaceful, serene, and warm.
Sleeping-Buddha Temple
The Sleeping-Buddha Temple is located in Bamiao Village about 40 kilometers from the county seat of Anyue.
Construction of the Sleeping-Buddha Temple started in the Tang Dynasty and lasted to the period of the Five Dynasties. It boasts 139 grottos housing 1,600 statues carved along 500 meters of cliffs. The most magnificent site is the "Nirvana of the Left-Reclining Sakyamuni," the world's largest left-reclining Buddha.
This huge statue was carved out of a cliff 5 meters high on the northern slope of the temple. The Buddha is 23 meters long; his head alone is 3 meters long. With his feet pointed west, the Buddha faces south, with a lotus flower pillow supporting his head. He has a high nose and deep-set eyes, half closed to give him a solemn expression. He wears a thin kasaya, with hands stretched out horizontally and feet bared.