Emei Shan Mountain (Mt. Emei)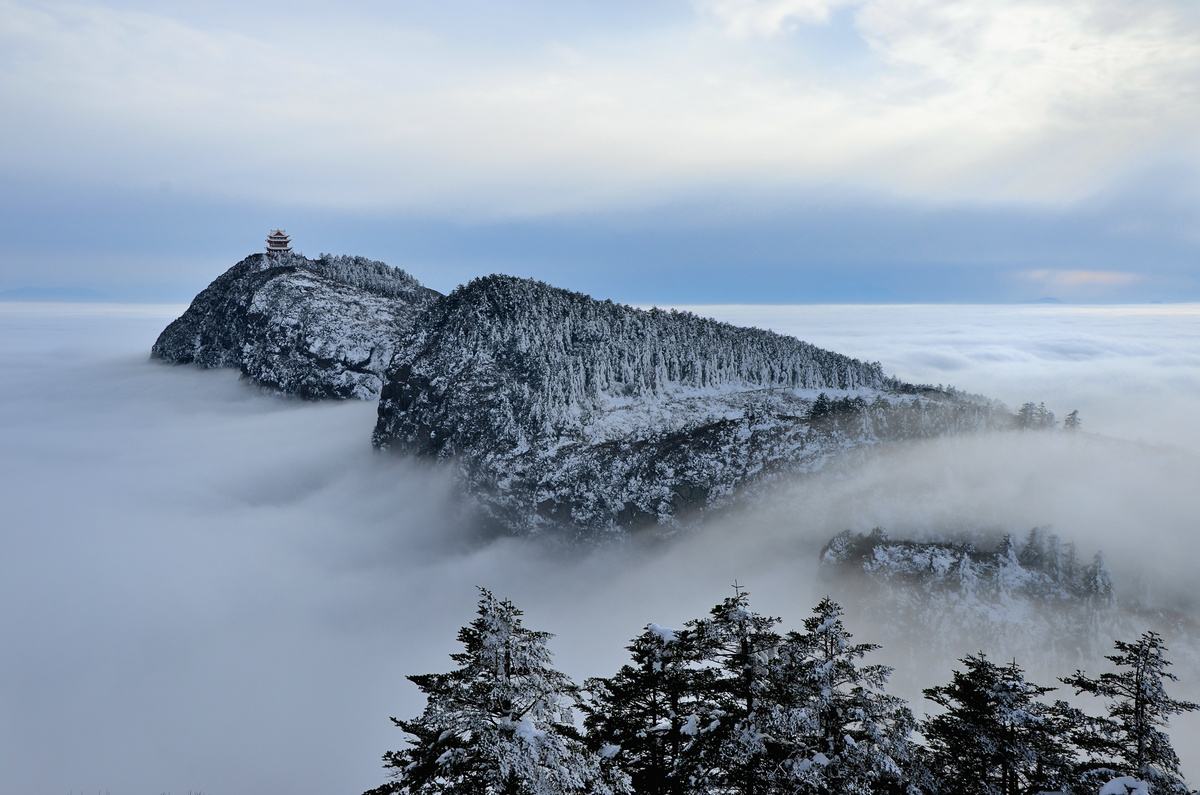 Overview
Mount Emei is the place where all the Bodhisattvas live. Buddhist culture constitutes the main body of Emei Mountain's history and culture. All the buildings, statues, magic instruments, etiquette, music and painting show the strong flavor of Buddhist culture. The main scenic spots includes Baoguo temple, Fuhu temple, Xixiangchi pool, Longmen cave, Sheshen cliff and Emei Buddha. It is one of the tourist, recuperation and summer resort destinations in China.
Climate&Weather
The mountain area of Mount Emei is foggy, with abundant rainfall and mist. The vertical change of temperature is significant: with the change of altitude, it has the climate of cold zone, sub cold zone, temperate zone and subtropical zone, so it is a famous summer resort in China.
Buddhist culture
In the middle of the 1st century, Buddhism was introduced into Mount Emei via India via the Southern Silk Road. In the 3rd century, the belief of the Bodhisattva was spread in the mountains. The Chinese monk Huizhi built the Puxian Temple (Wannian Temple) under Guanyin slope. In the middle of the 6th century, the development focus of world Buddhism gradually shifted from India to China. Sichuan once became the center of Chinese Zen Buddhism, and the construction of Buddhist temples came into being. In history, there were more than 100 temples.
In the middle of the 9th century, Zhao Kuangyin, Emperor Taizu of Song Dynasty, sent a group of monks headed by the monk who's name is Jiye to visit India. After returning home, Jiye came back to the mountain to build a Buddhist temple, translated the Scriptures and preached the Dharma. The huge bronze Buddha statue weighing 62 tons and 7.85 meters high was worshipped in this Wannian temple. It has become one of the best Buddhist statues in Mount Emei with high cultural and artistic value.
What to see in Mount Emeishan
Baoguo temple
Baoguo temple is the center of Buddhist activities in Emei Mountain. It was built in the Ming Dynasty from 1573 to 1619. It was originally named Huizongtang hall. It was moved here in the early Qing Dynasty. Emperor Kangxi once inscribed the plaque "Baoguo Temple".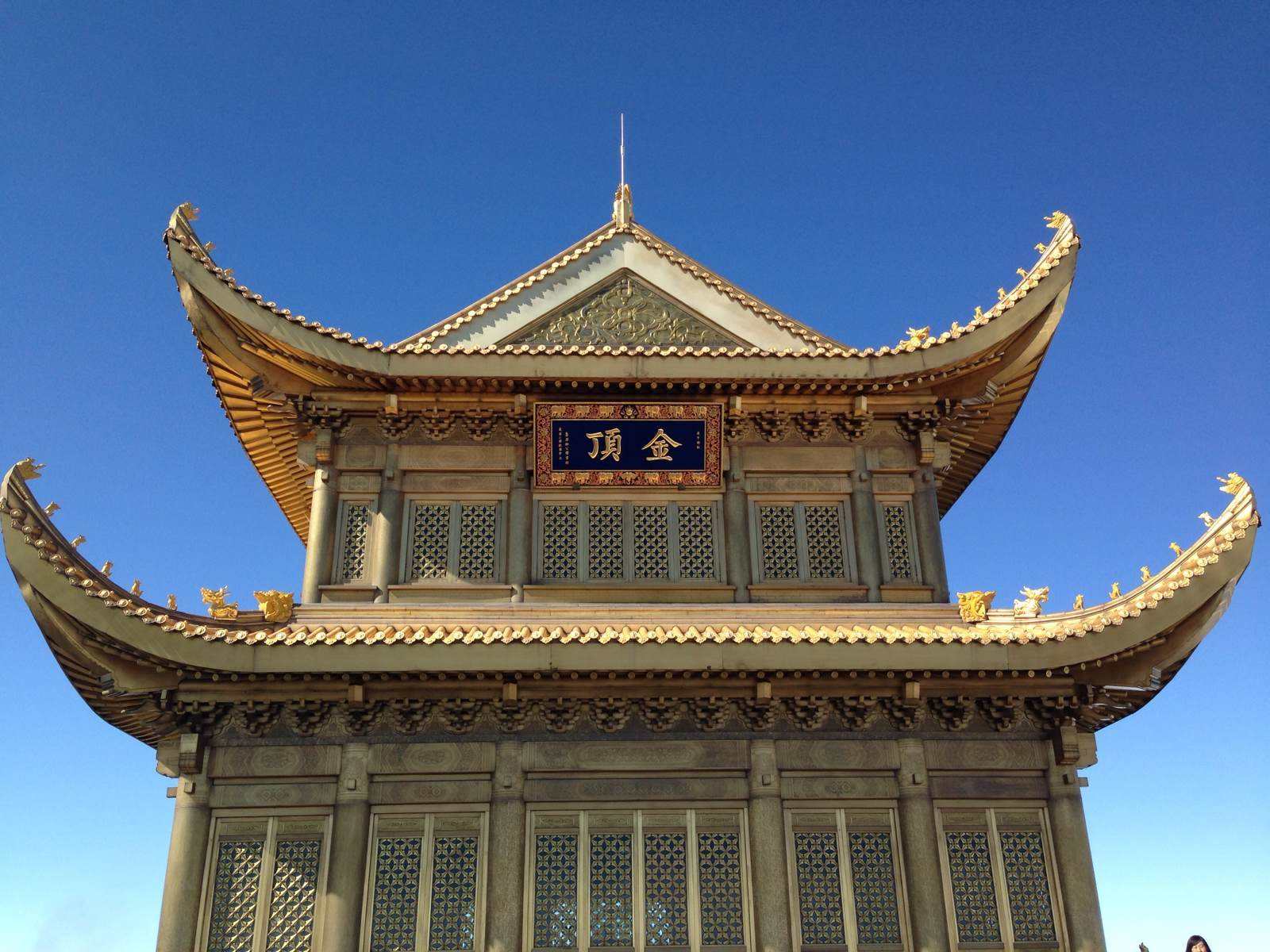 Fuhu temple
Fuhu temple, is adjacent to Baoguo temple. The temple is a typical architectural style of Han Buddhism. On the central axis of the temple, there are Mountain Gate, Maitreya hall, Bodhi hall, Mahatma hall, 500 arhat hall, Royal Library, Zen room, monk's house, etc.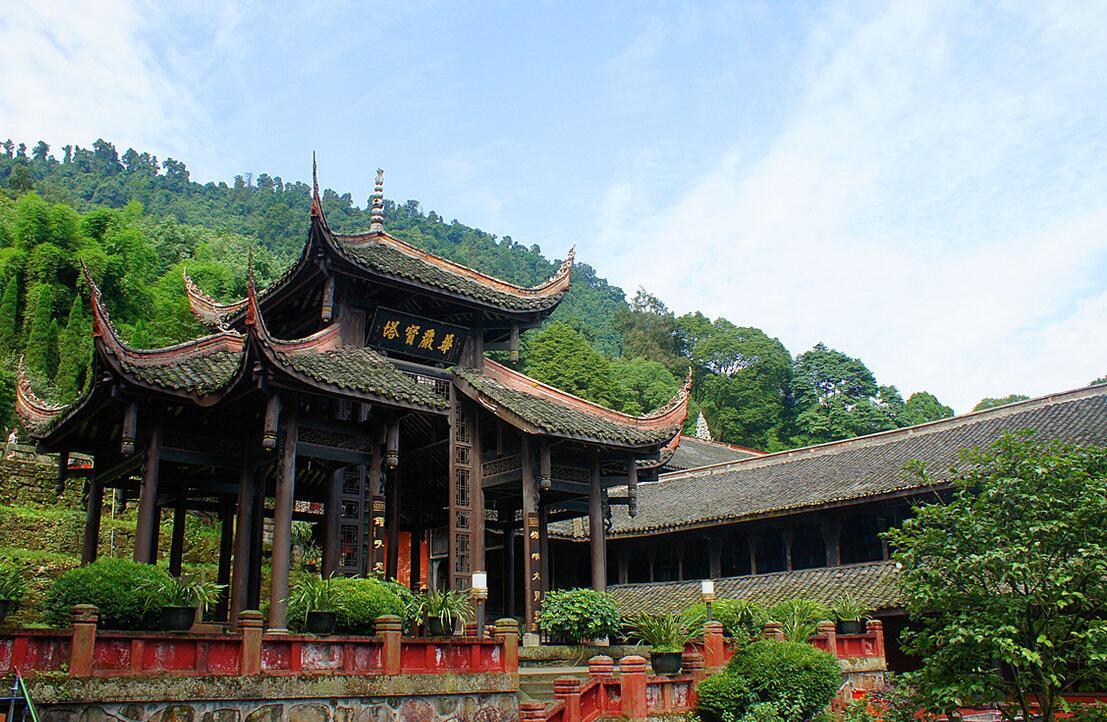 Xixiangchi Pool
The temple was built during the reign of Emperor Kangxi in the Qing Dynasty. As the legend saying goes that when the first disciple of ancient Buddhism Sakyamuni, Pu Xian Bodhisattva rode an elephant up to the Emeishan mountain, he took water to wash the elephant in a six square pool in front of the temple.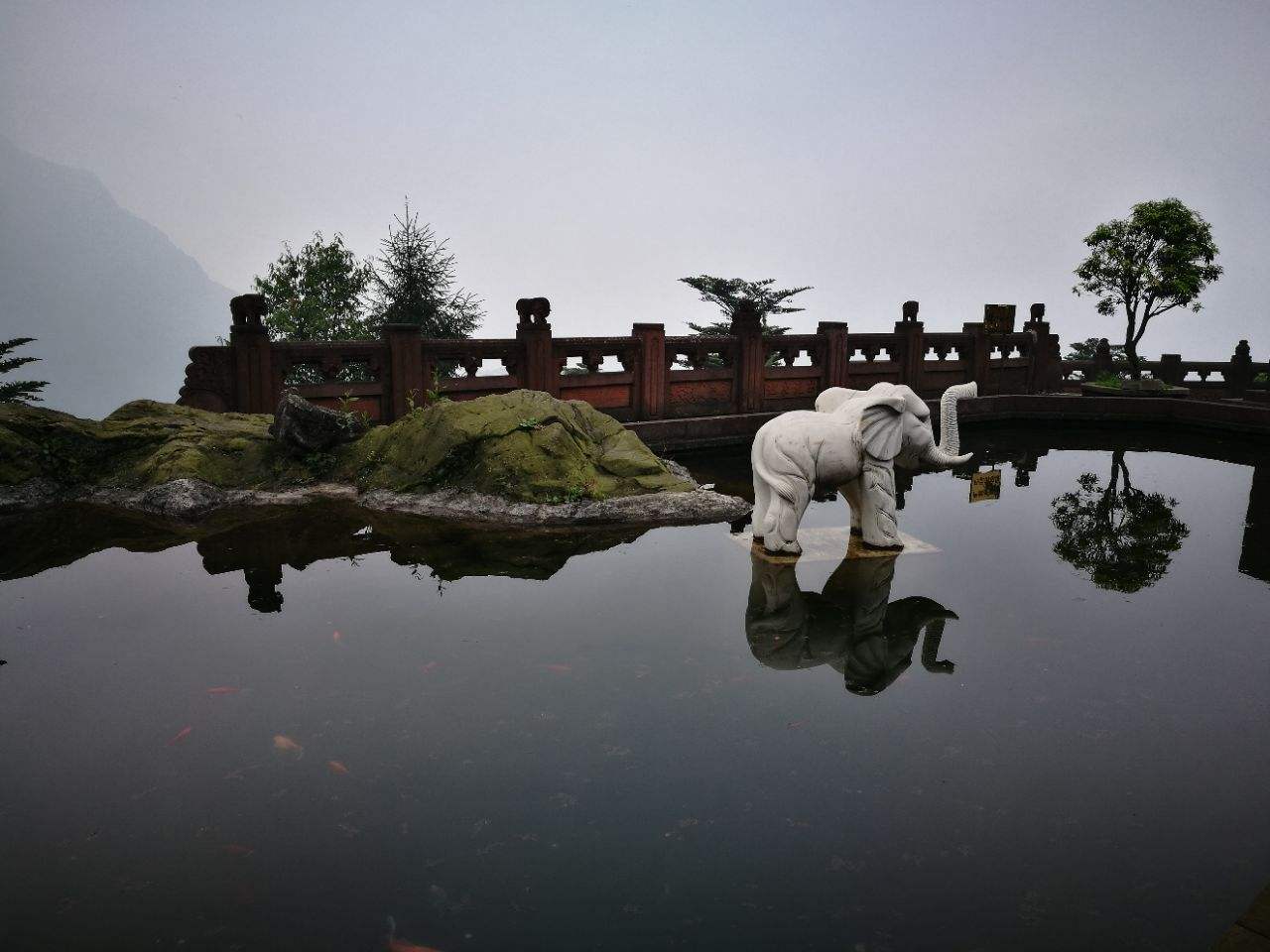 Golden Summit
Jinding is the symbol of Mount Emei, and the Golden Buddha is the symbol of Mount Emei. Jinding is a collection of scenic spots and temples in Emei Mountain. The 48 meter high golden statues of buddhism Sakyamuni standing in the Golden Summit.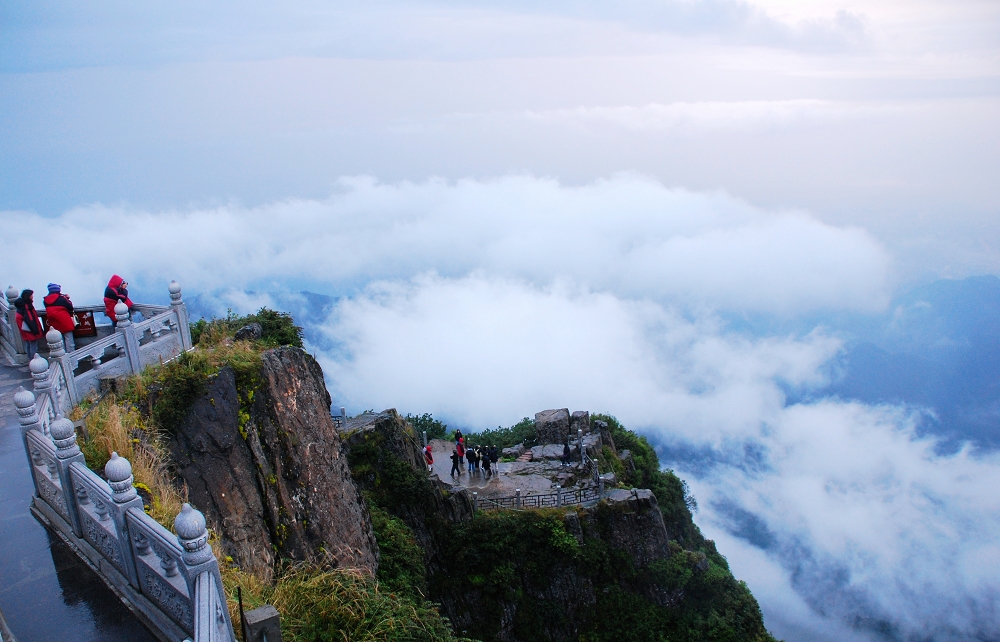 Travel Information
Admission Fee: CNY160 per person (peak season);CNY110 per person (off season); CNY8 for Baoguo Temple, CNY10 for Fuhu Temple
Opening Time: 6:00am - 18:30pm
Best Time to visit: spring & autumn
Time for visiting: 1-2 days

How to get to Emeishan Mountain from Chengdu?
By Train
There are more than 25 high speed trains running between Chengdu and Emeishan. If you accommodate in downtown Chengdu, you can take a 1.5 hours' bullet train journey first to get to Emeishan, and then transfer from the station to Mount Emei by a local bus.
By Car
You can rent a car or taxi from Chengdu to Emeishan Mountain. Emeishan Mountain ia around 180km away from Chengdu, charge by meters. Our Chengdu Private Tour provides car rental service, E:chinaprivatetours@gmail for the details.
By Bus
Normally, take a bus is quite convenient to get to Emei from Chengdu, You can take bus at Xin Nan Men Bus Station(新南门汽车站) in Chengdu, where have buses heading to Emeishan City every day. Departs every 30 minutes from 6:40 to 19:20. The first bus departs at 06:40 and last bus departs at 19: 20. The journey will only need 2.5 hours and the ticket fare is about CNY 41.
Tour The Emei Shan Mountain (Mt. Emei) with Chengdu Private Tour
We will provide a private & spacious car and a local professional tour guide with over 5 years guiding experience only work for you or your group. You will be escorted during your tour. Transport, ticket, and dining (At some local restaurants popular with locals) all we will arrange for you according your requirements. Please check our most popular Chengdu Tours including The Emei Shan Mountain (Mt. Emei) as below:


Are the above sample tour programs not suitable for you? We have more Chengdu tours. Our tours can be tailor-made based on your requirements and budget to create unique Beijing experiences that allow you to interact with the local people and culture. Our enthusiastic tour expert will promptly reply you in details within 24 hours.