Qingchengshan Mountain (Mount Qingcheng)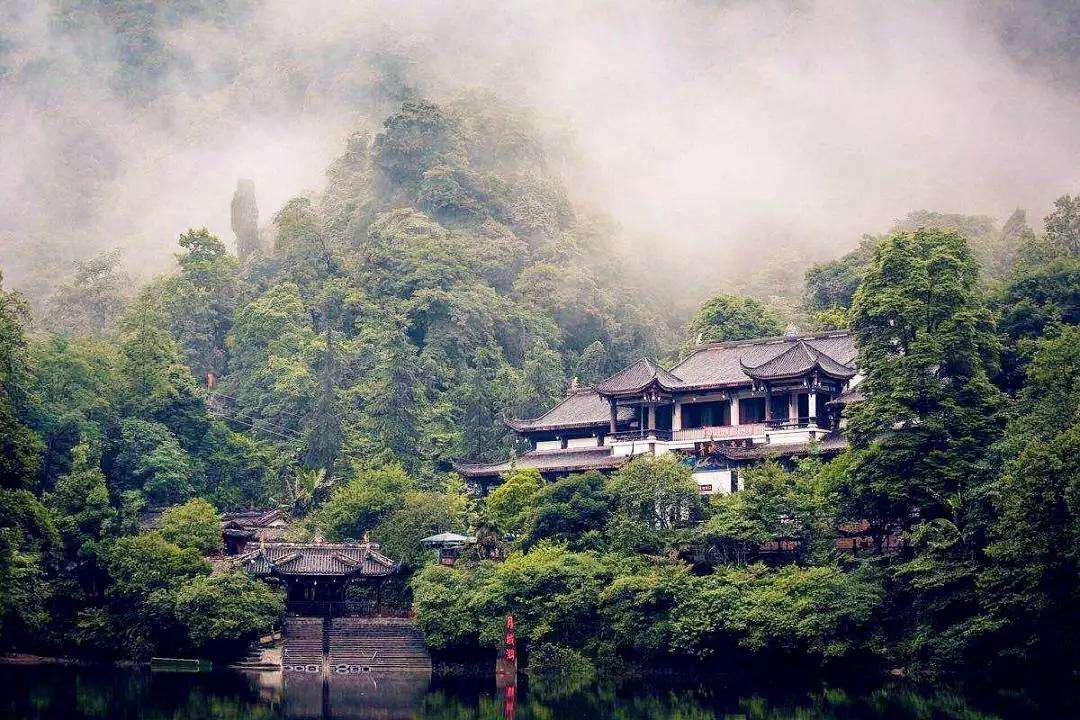 Overview
Qingchengshan Mountain, located in the southwest of Dujiangyan City, it is the main scenic area of Dujiangyan, one of the four famous mountains of China and one of the ten scenic spots in Chengdu. The scenic area covers an area of 200 square kilometers, and the highest peak Laojun Pavilion is 1260 meters above sea level. Qingchengshan Mountain is divided into front mountain and back mountain. The whole mountain is green with evergreen trees, so it is named Qingcheng Mountain.
Climate & Weather
Qingchengshan Mountain is located in the western edge of Sichuan Basin. The climate in the scenic area is mild and humid, belonging to subtropical temperature and humidity climate. The annual average temperature is 15.2 ℃, the extreme temperature of the hottest month is 34.2 ℃, the extreme temperature of the coldest month is - 7.1 ℃; the average relative humidity is 81%; the annual precipitation is 1225.1 mm; the frost free period is 271 days.
Top Highlights in Qingchengshan Mountain
Qingchengshan Mountain is divided into front and back mountains. The front mountain is the main part of Qingchengshan Mountain Scenic Area, about 15 square kilometers, with beautiful scenery and numerous cultural relics. The main scenic spots include Jianfu palace, Natural pictures, Tianshi cave, Chaoyang cave, Zushi hall, Shangqing palace, etc.; The back mountain covers a total area of 100 square kilometers, and the main scenic spots include Jinbi tiancang, Shengmu cave, Spring fog pool, Baiyun group cave, Tianqiao wonders, etc.
Main Attractions in Front Mountain
Jianfu Palace
Jianfu palace is located at the foot of Zhangren peak. It was first built in the Tang Dynasty (730), and the existing buildings were rebuilt in the Qing Dynasty (1888). There are three main halls, which worship Taoist celebrities and gods respectively.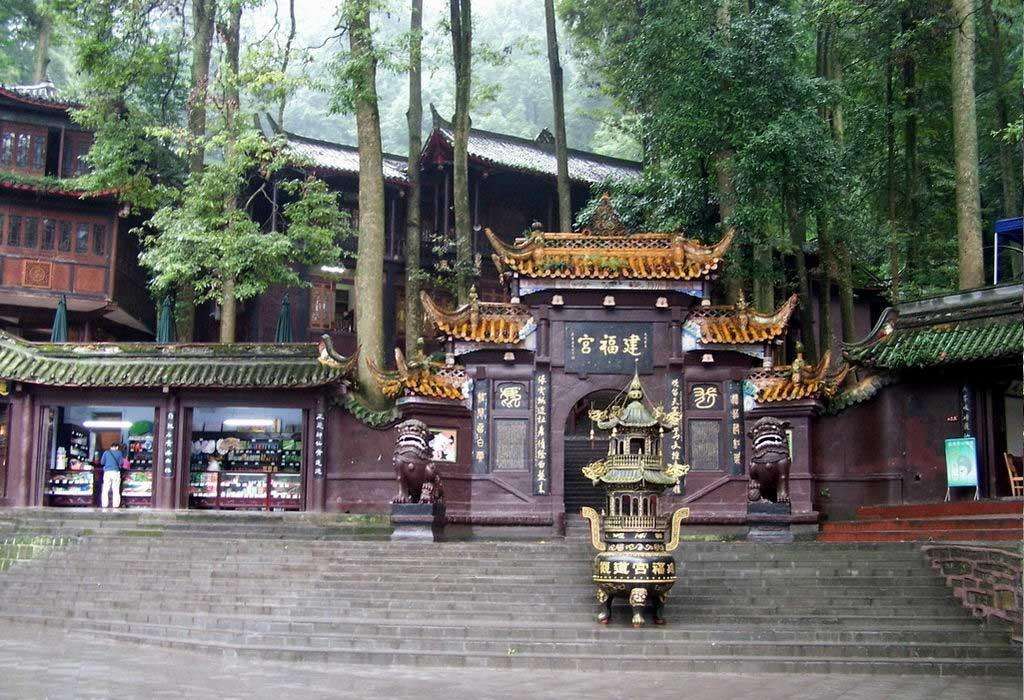 Laojun Pavillion
Laojun Pavilion is located at the top of Qingcheng Mountain, with an altitude of 1260 meters. There is a statue of Laojun on the top of Qingcheng Mountain, 7.3 meters high and 10.37 meters high. This is undoubtedly the best viewing platform of the whole scenic spot, and the scenery of nearly 100 miles can be collected.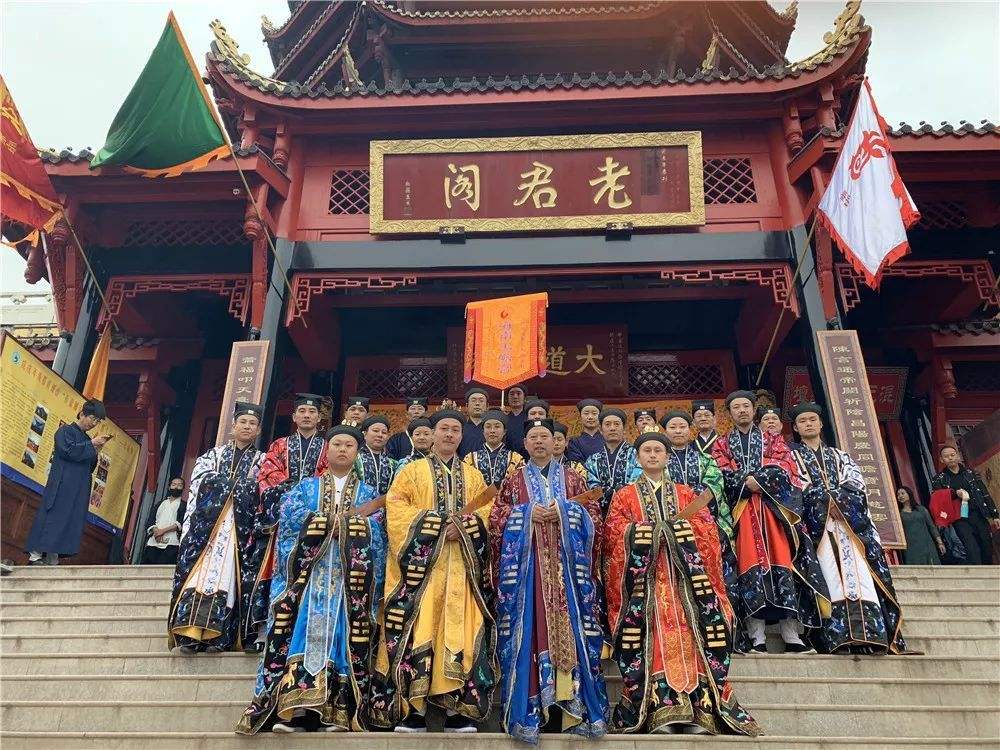 Shangqing Palace
Shangqing palace is located on the top of Qingcheng Mountain, about 500 meters away from the Zhangren peak. Shangqing palace was built in the Jin Dynasty. The existing temple was built by the Qing Dynasty. It worships Li Laojun, the founder of Taoism. There are statues of Laozi and woodcarvings of Tao Te Ching. There are also legendary relics such as Magu pool and Yuanyang well. After going to the ShangQing palace, you can enjoy the sunrise, the magic lamp and the sea of clouds.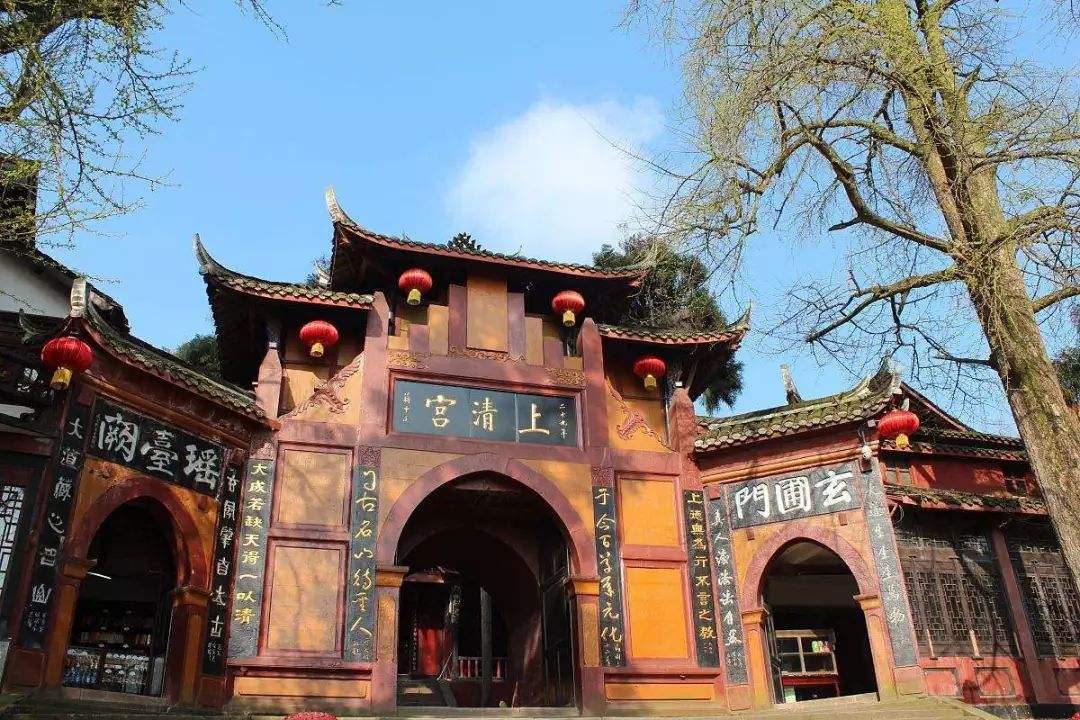 Main Attractions in Back Mountain
Shengmu Cave
Shengmu Cave is a natural sand shale cave, located on the mountainside of Guakou mountain, hidden in the forest of ancient trees. The main cave of Shengmu Cave is more than 300 meters long, and the branch cave is more than 1000 meters long. The cave is warm in winter and cool in summer. Zhongru Stone Mountain is everywhere. There are many strange rocks and gurgling spring and clear water.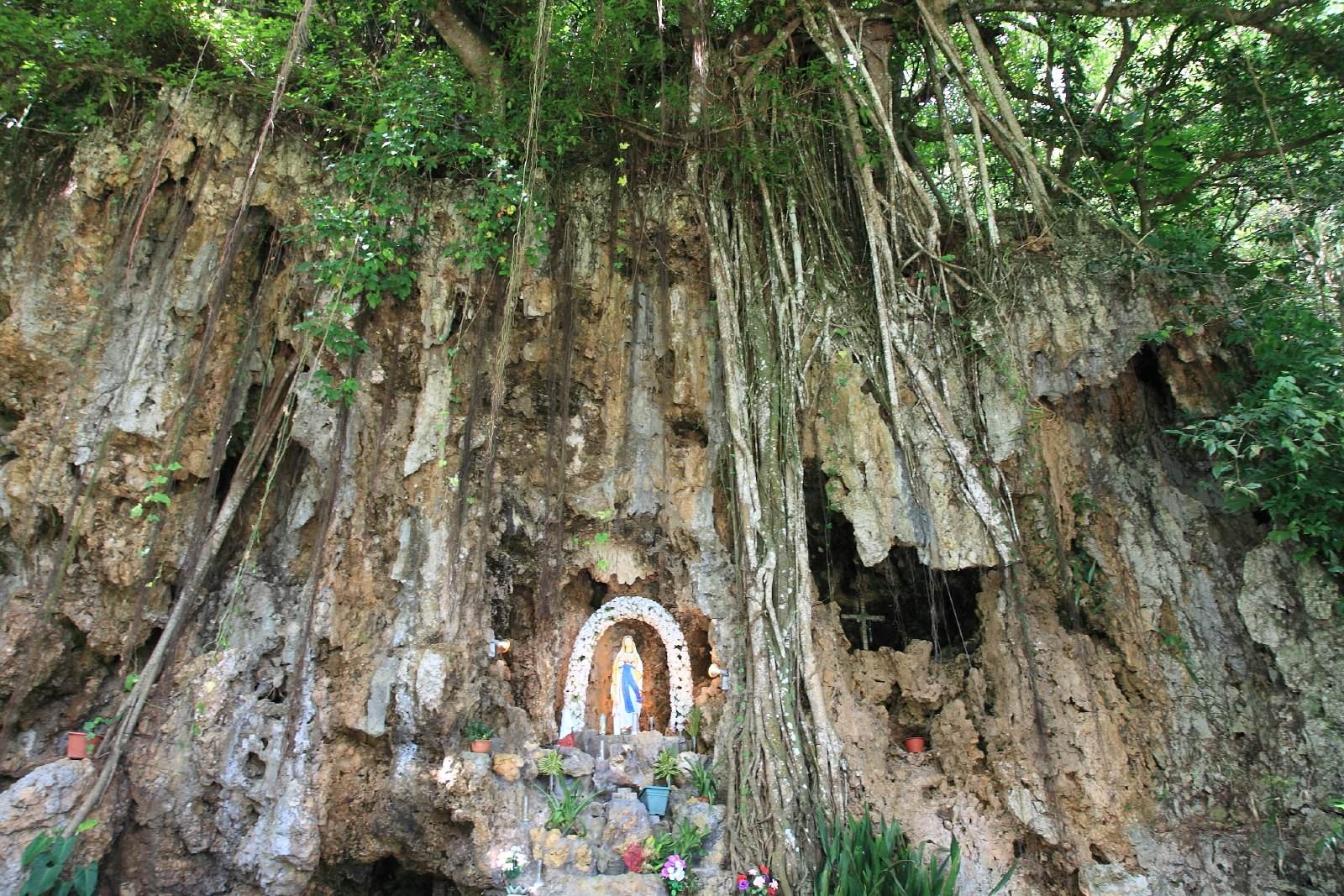 Tai'an Ancient Town
Taian Ancient Town is a important hub to "Huaping Laoze Road" since ancient times for entering the Jinchuan from west of Chengdu area. Song dynasty there was set Weijiang Town, after the beginning of the Qing dynasty in accordance with the Ancient Taian temple, the town was renamed as Taian town.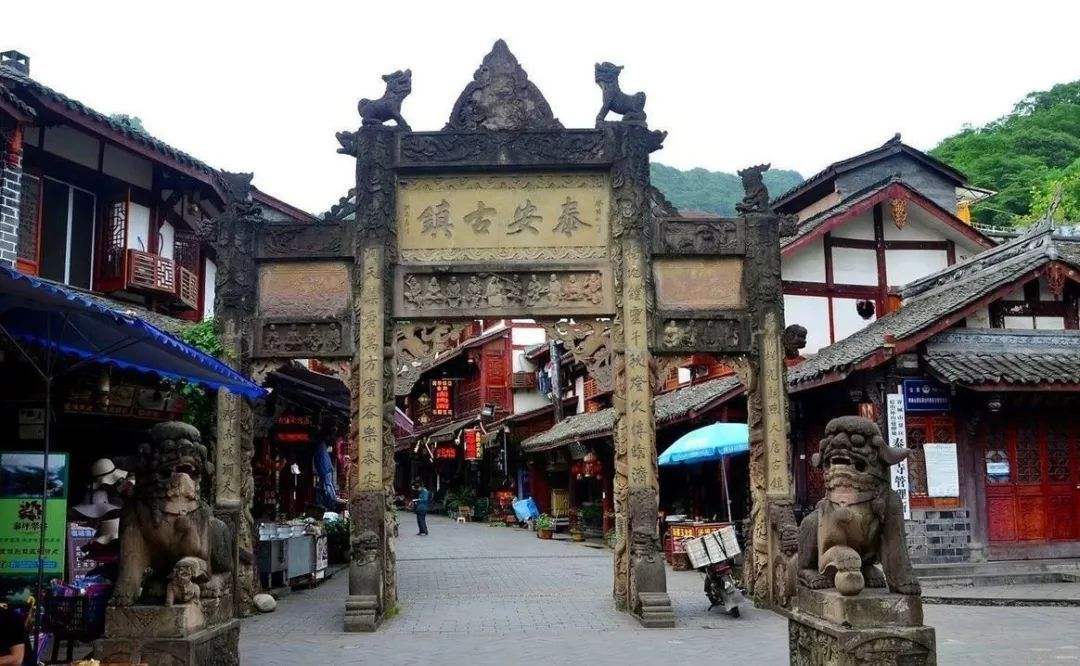 Five Dragon Ditch
Five Dragon Ditch also called Manhe Ditch, about 8 kilometers long. And it gained its name because legend that five dragon hiding in the ditch. There is excellent scenery of Longyin gorge plank road, stalagmites rock, echo wall, etc.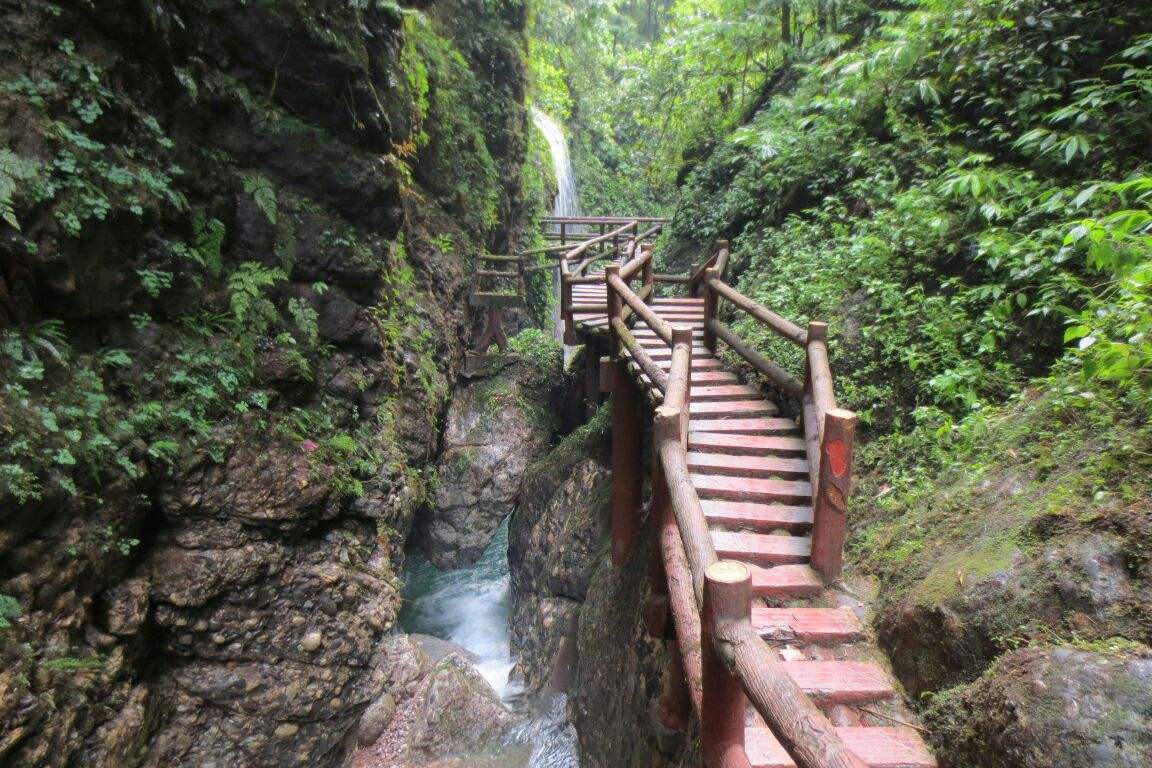 Taoist Culture
Zhang Daoling, who studied Laozi's 《Tao Te Ching》, 《Confucian Classics Astronomy》, learn Geography and other ancient Chinese literary works since childhood. Taoism was founded by him in Qingcheng Mountain. It is said that his heart of learning Taoism can be learned from heaven and earth, and the Laojun in heaven is also moved. The Laojun came to the human world, taught him various Taoist magic, and officially appointed him "the Heavenly Master". There is a cave in Qingcheng Mountain called Tianshi cave, where he practiced Taoism. Taoism later developed into a unique Chinese local religion, which was closely related and influenced by Chinese history and culture.

Information
Address: Dujiangyan City, Chengdu City, Sichuan Province
Opening Hours: 8:00-18:00
Best time visit: All seasons
Admission Fee: 90 Yuan
How to get there:
By Car: Chengguan Expressway leads to Dujiangyan, and Duwen Expressway leads to the west of Dujiangyan
By Train: You can stop at Qingcheng Mountain High Speed Rail Station through Chengguan high-speed rail
By Flight: From Chengdu Airport Dujiangyan airport waiting room (Dujiangyan Gongyuan Road No.185), you can print boarding check of Chengdu Shuangliu International Airport in advance, there is firmed shuttle bus to Chengdu Airport directly.
Tour The Qingchengshan Mountain (Mount Qingcheng) with Chengdu Private Tour
We will provide a private & spacious car and a local professional tour guide with over 5 years guiding experience only work for you or your group. You will be escorted during your tour. Transport, ticket, and dining (At some local restaurants popular with locals) all we will arrange for you according your requirements. Please check our most popular Chengdu Tours including The Qingchengshan Mountain (Mount Qingcheng) as below:


Are the above sample tour programs not suitable for you? We have more Chengdu tours. Our tours can be tailor-made based on your requirements and budget to create unique Beijing experiences that allow you to interact with the local people and culture. Our enthusiastic tour expert will promptly reply you in details within 24 hours.