Qintai Road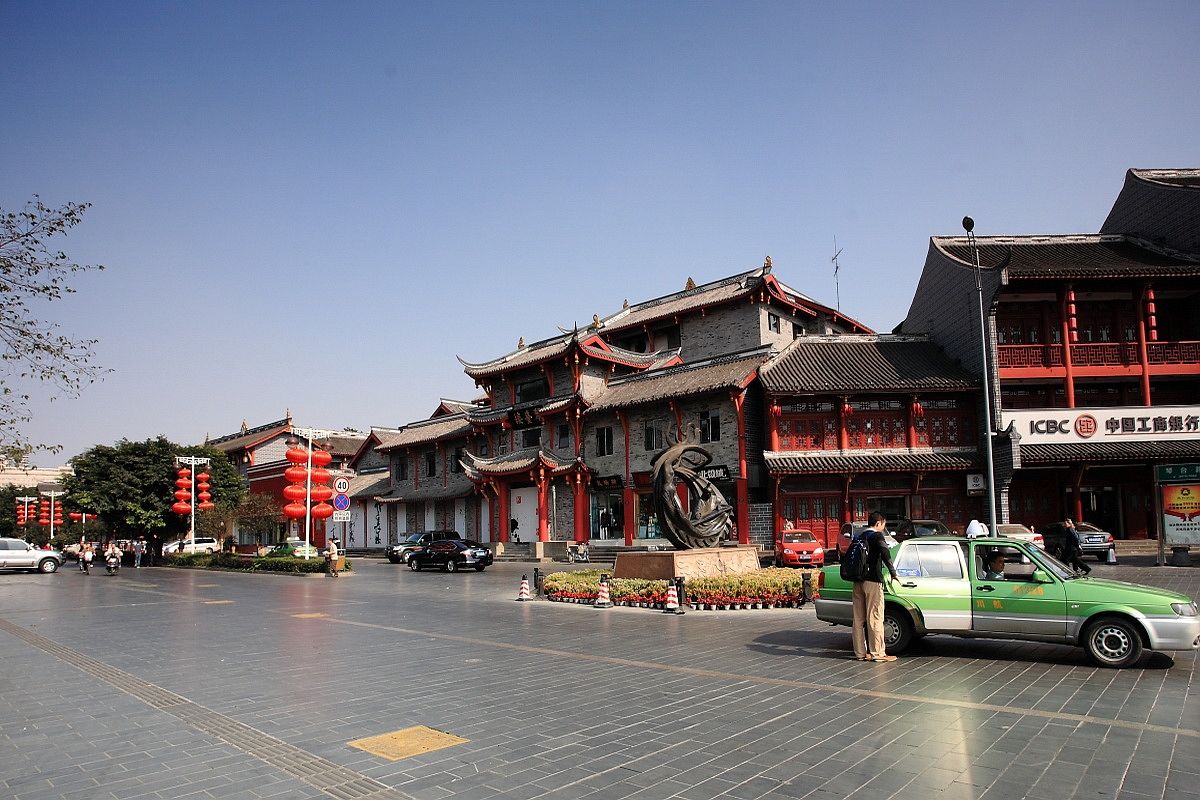 Introdution
Located just West of Central Chengdu, Qintai Lu is an ancient-China themed street which is a popular tourist destination. Hotpot restaurants, tea houses, and Sichuan opera venues line this street, which is illuminated by lanterns and ambient lights in the evening. A beautiful street to stroll down in the evening, this area stays open until late at night when the last hotpot patrons have retired to their homes or hotels. The most well known Sichuan Opera venue in Chengdu, Shufeng Yayun, is located on Qintai Lu.
History & Background
The 900-meter-long Qintai Road featuring structures and buildings with the styles of the Han (202BC -- 220AD) and Tang (618 - 907) dynasties, is a famous cultural street to commemorate two legendary figures, Zhuo Wenjun (175BC - 121BC) and Sima Xiangru (179BC - 118BC), and their love story which has been handed down from generation to generation.
Wenjun, a poet in the Western Han Dynasty (206BC - 24AD), was beautiful and amorous in feeling, and Sima, a prominent poet, writer, musician and official, was talented in letters and unconventional in life. The two fell in love at the first sight, however, due to the big disparity in social status, their affection was opposed strongly by Wenjun's parents. They had to elope to Chengdu and opened a liquor shop on the original Qintai Road. Though living in poverty, they led a happy life, totally immune to the trivia of worldly life.
Information
How to get there: take bus numbered 5, 13, 27, 34, 42, 43, 47, 58, 64, 78, 81 or 513
Admission: free
Opening Hours: 24 hrs