Wuhou Temple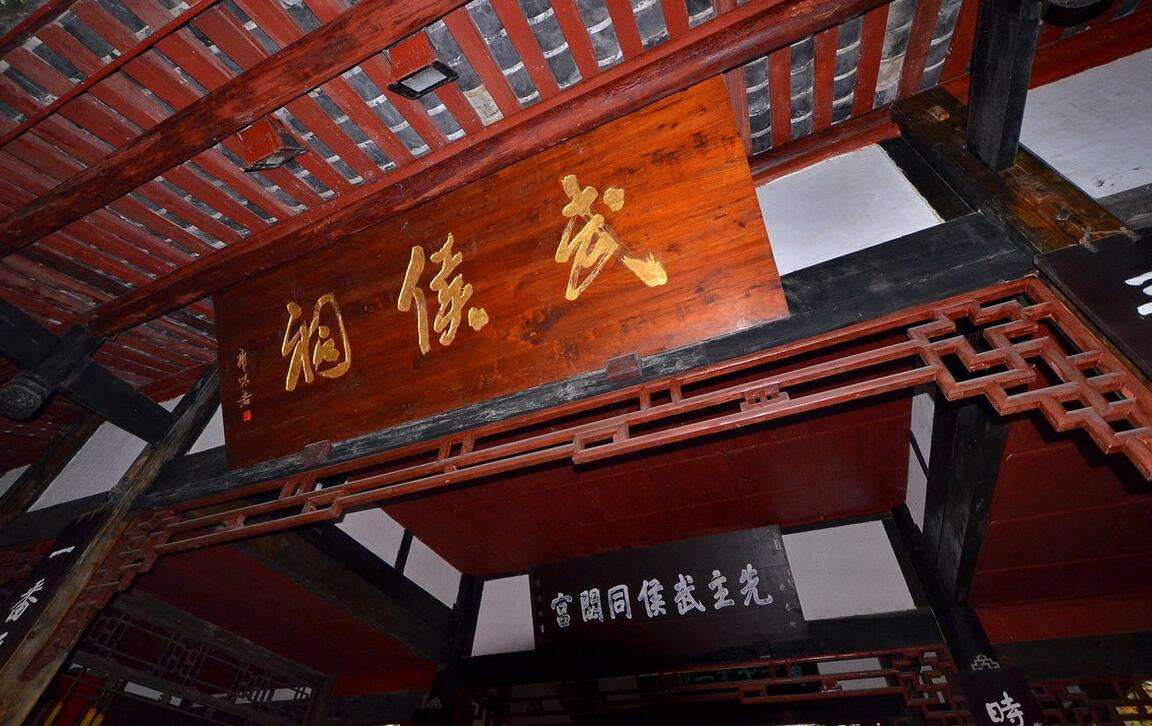 Introdution
Wu Hou Temple is the major shrine to Sichuan's ancient Shu past and the heroes that made the Shu Kingdom legendary during the Three Kingdoms Period. The temple was origianlly built to house Shu Emperor Liu Bei's remains in 221, but during the Ming Dynasty, Liu Bei's subjects were also housed here, most notably Zhu Ge Liang.
Zhu Ge Liang
Zhu Ge Liang was Liu Bei's right-hand man and advisor during the wars of the Three Kingdoms Period — he is a legendary figure in Sichuan and is, in some respects, honored more than his master. The temple burned during the wars that toppled the Ming Dynasty and was rebuilt in 1671-72 during the Qing Dynasty. The main shrine, Zhaolie Temple, is dedicated to the Emperor Liu Bei, the back shrine, Wu Hou Temple, to his advisor Zhu Ge Liang and there is also the "Sworn Brotherhood Shrine" which commemorates Liu Bei, Zhang Fei and Guan Yu's "Oath in the Peach Garden."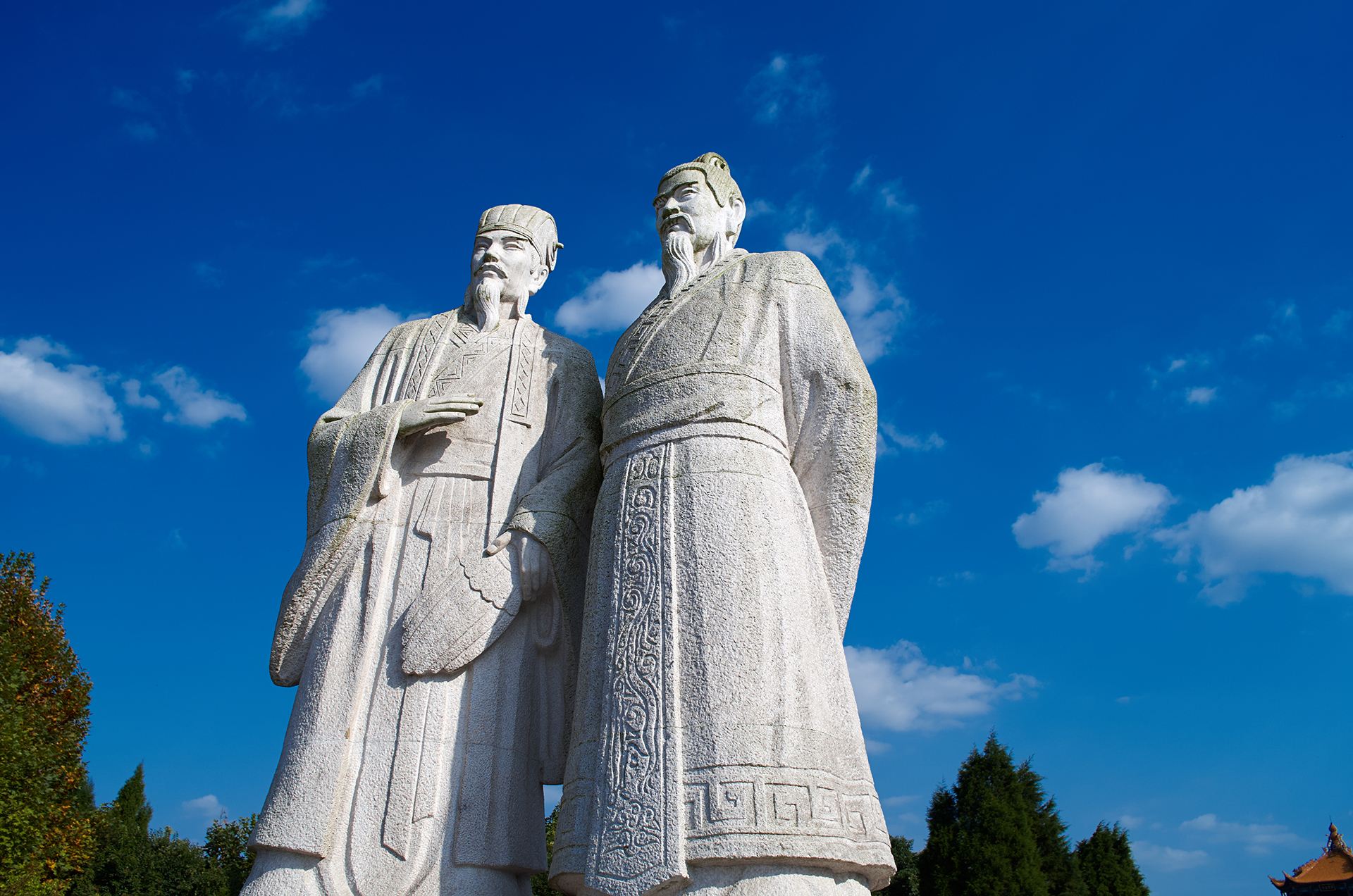 Structure
The temple is now divided into three major parts: the cultural relics with Zhaolie Temple, Wu Hou Temple and the Brotherhood Shrine, the park with its ponds, rock sculptures and willow trees and Brocade Street, known as Jinli, the arts, crafts and snacks street adjacent to the temple.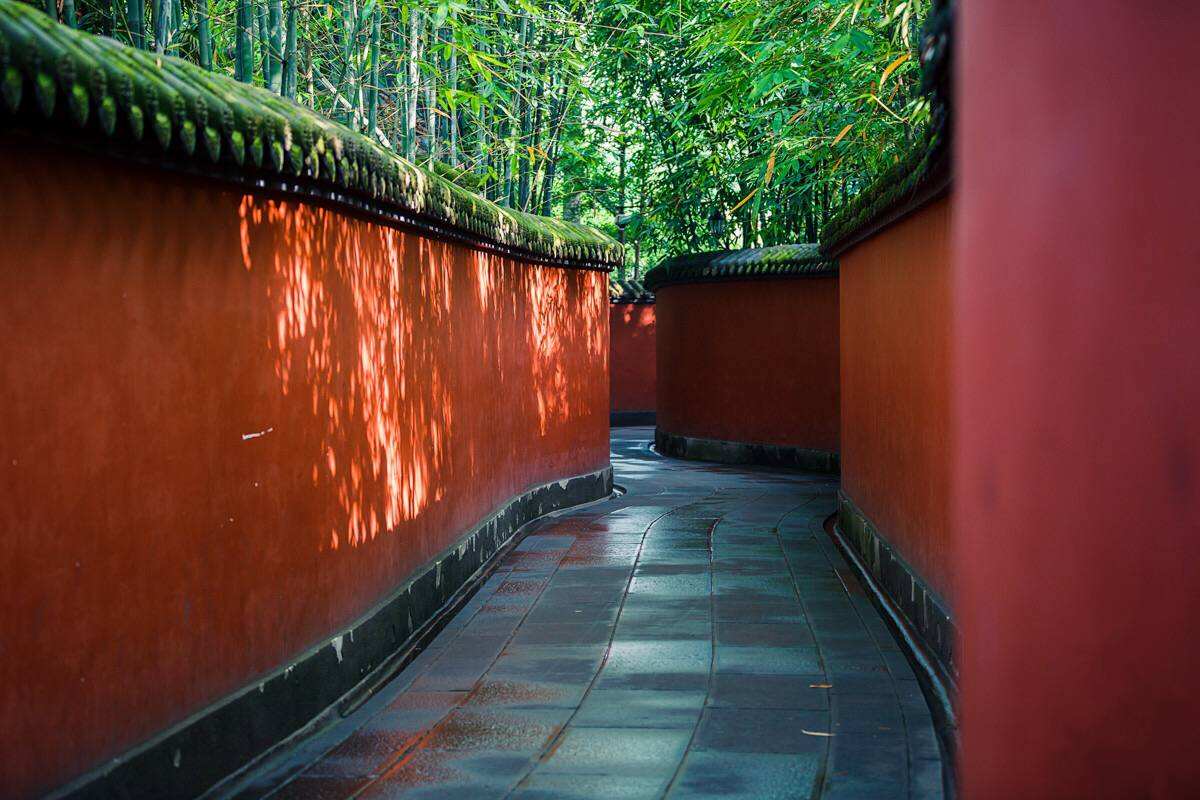 Information
Address in Chinese: 成都市武侯祠街231号
Address in English: Wuhou Temple Road #231

Admission Fee: 60 CNY, including mini bus to Dufu Cottage English Guides: 1 – 10 people 80 CNY, 11 – 30 people 150 yuan, 30+ 5 CNY/person