Yarchen Monastery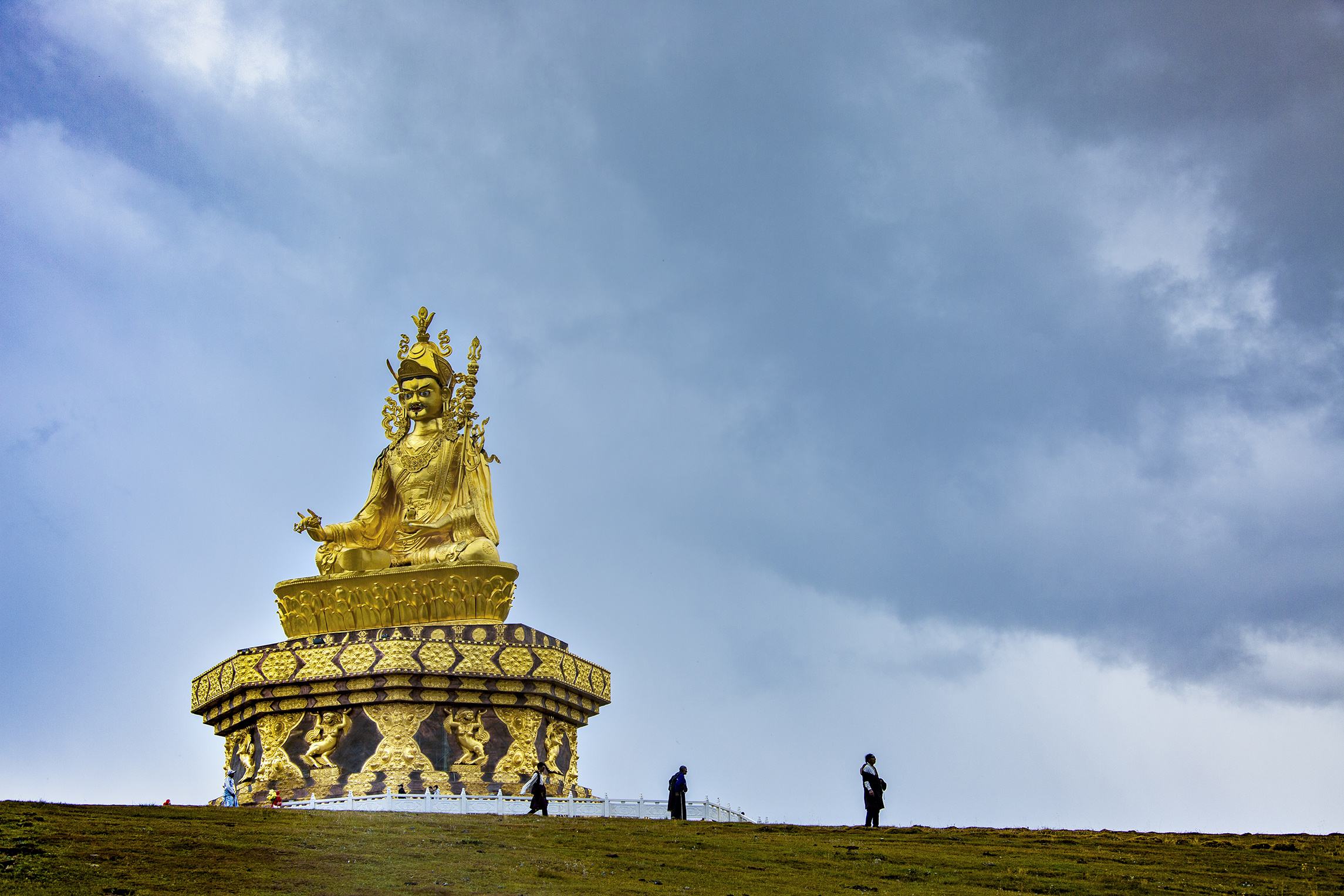 Introdution
Built in 1985, Yarchen (Yaqing) Monastery is located in Baiyu County of Garze Tibetan Autonomous Prefecture, Sichuan, right in the middle of a triangle area with vertices in Garze County, Baiyu, and Xinlong. In Kham, Yarchen Monastery is as large a concentration of Sanghas as Seda Wuming Buddhist Institute. There are over ten thousand Sanghas in Yarchen Monastery, most of whom are nuns. In the Tibetan area, nuns are called "jo-mos", sharing the same term with mothers and sisters of a King, which implies people's respect toward nuns. What makes Yarchen Monastery different from Larung Gar Wuming Buddhist Institute is that, Yarchen Monastery is a place for Sanghas to practice the Buddha Dharm, without any stratified system among Sanghas, while the institute is highly hierarchical and specialized in the education of Buddhism.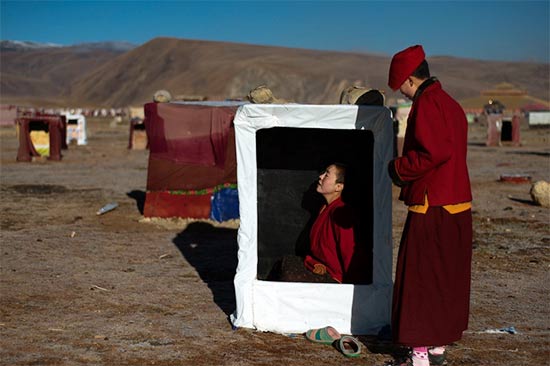 Yarchen Monastery faces the water of a river in three sides like an island, lying on grassland surrounded by mountains. The Jo-mo Island is connected to the other side of water by two bridges. The cement bridge connects the island with the Nuns' Sermon Hall, while the drawbridge connects the island to the hill scattered with red huts built by nuns. On the hilltop, there is a statue of Padmasambhava (Lotus-Born), where tourists can have an overview of the island. Sitting here and enjoying the view appeals to your mind no less than other monasteries in Kham do. In terms of photography, Yarchen Monastery is difficult for cameras, due to its lack of hierarchy appeal and a plain look like an ancient village located on an open land, with only a few huts instead of grand and glorious temples. Photographers may feel it too flat or simple, yet the views as a matter of fact can be overwhelmed by the beauty of "Pin", which means "poor" and "simple".
Function & Layout
The Jo-mo Island stretches around 0.2 square kilometers, crowded with hundreds of thousands of matchbox-like huts for the lodging of over 20 thousand monks and nuns. The quarters for nuns are plank houses built with thin wooden boards or the surface of the boards in even worse cases. Some of the shabby quarters can barely keep wind outside, where nuns use plastic sheets to prevent leakage. Above their houses are red huts for meditation. These huts are crudely made with soil and covered with some plastic sheets, without any water-proof or sunblock materials. In spite of poor living conditions, thousands of nuns have come to this "home" in the past decades without hesitation, and there are more to come. The life in monastery is highly regulated by rules, so is everyone stays here by themselves. Nobody shall eat meat, drink, or smoke. Jo-mos' huts for meditation are of 1~2 square meters each where nuns start their half-year-long meditation every year, which is beyond imagination.
During the mediation season in the winter half year, jo-mos live only on potatoes, yet they still enjoy the joy of Dharm practicing day after night. There would be forty to sixty nuns every year that would finally be enlightened by the guru, the spiritual teacher, which becomes their greatest delight.