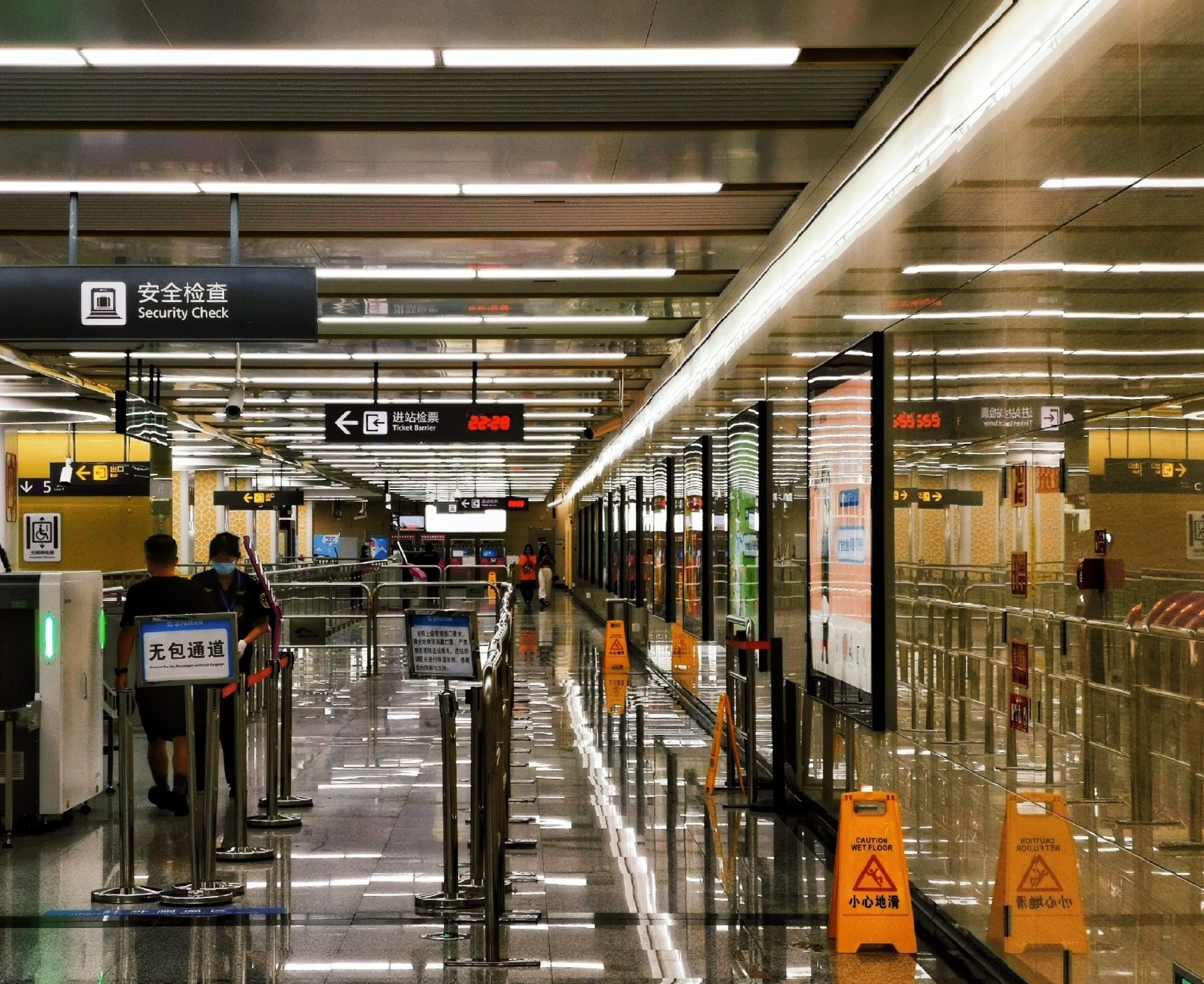 Overview
Chengdu is located in the southwestern China, it is the capital city of Sichuan Province and the hometown of Giant Panda. A popular tourist destination with the convenient transportation. It is a transportation hub with a well-developed transportation system, you can take international flight, China high speed train, long distance bus to get into Chengdu.


How to Get to Chengdu
Air
Chengdu is served by the Chengdu Shuangliu International Airport located in Shuangliu County 16 km (9.9 mi) southwest of downtown. Chengdu Shuangliu International Airport is the busiest airport in Central and Western China and the nation's 5th-busiest airport, with a total passenger traffic of 42.2 million in 2015.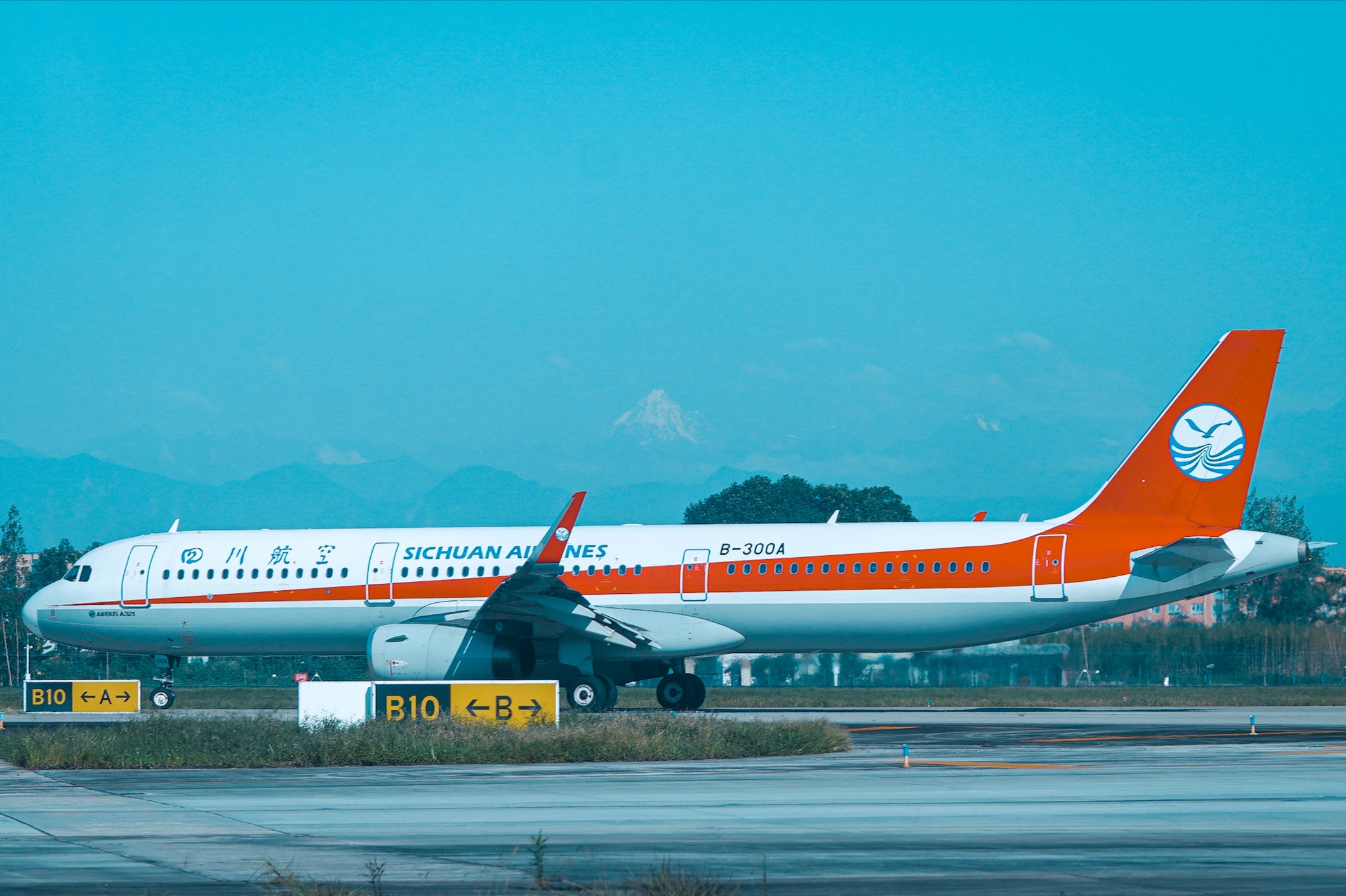 The airport has two runways and is capable of landing the Airbus A-380, currently the largest passenger aircraft. Chengdu is the fourth city in China with two commercial-use runways, after Beijing, Shanghai and Guangzhou. On 26 May 2009, Air China, Chengdu City Government and Sichuan Airport Group signed an agreement to improve the infrastructure of the airport and increase the number of direct international flights to and from Chengdu. The objective is to increase passenger traffic to more than 40 million by 2015, making Chengdu Airport the fourth-largest international hub in China, after Beijing, Shanghai and Guangzhou, top 30 largest airports in the world. Chengdu has already begun building the second International Airport——Chengdu Tianfu International Airport which will have six runways and a capacity to handle between 80 and 90 million passengers per year.

Railway
Chengdu is the primary railway hub city and rail administrative center in southwestern China. It is the terminus for Baoji-Chengdu Rail, Chengdu-Chongqing Rail, Chengdu-Kunming Rail and Chengdu-Dazhou Rail, as well as the Shanghai–Wuhan–Chengdu High-speed Rail, Chengdu-Lanzhou Railway, Xi'an-Chengdu High-speed Railway, Chengdu-Guiyang High-speed Railway, and Chengdu-Dujiangyan High-Speed Railway. Chengdu Railway Bureau manages the railway system of Sichuan Province, Chongqing City, Guizhou Province and Yunnan Province.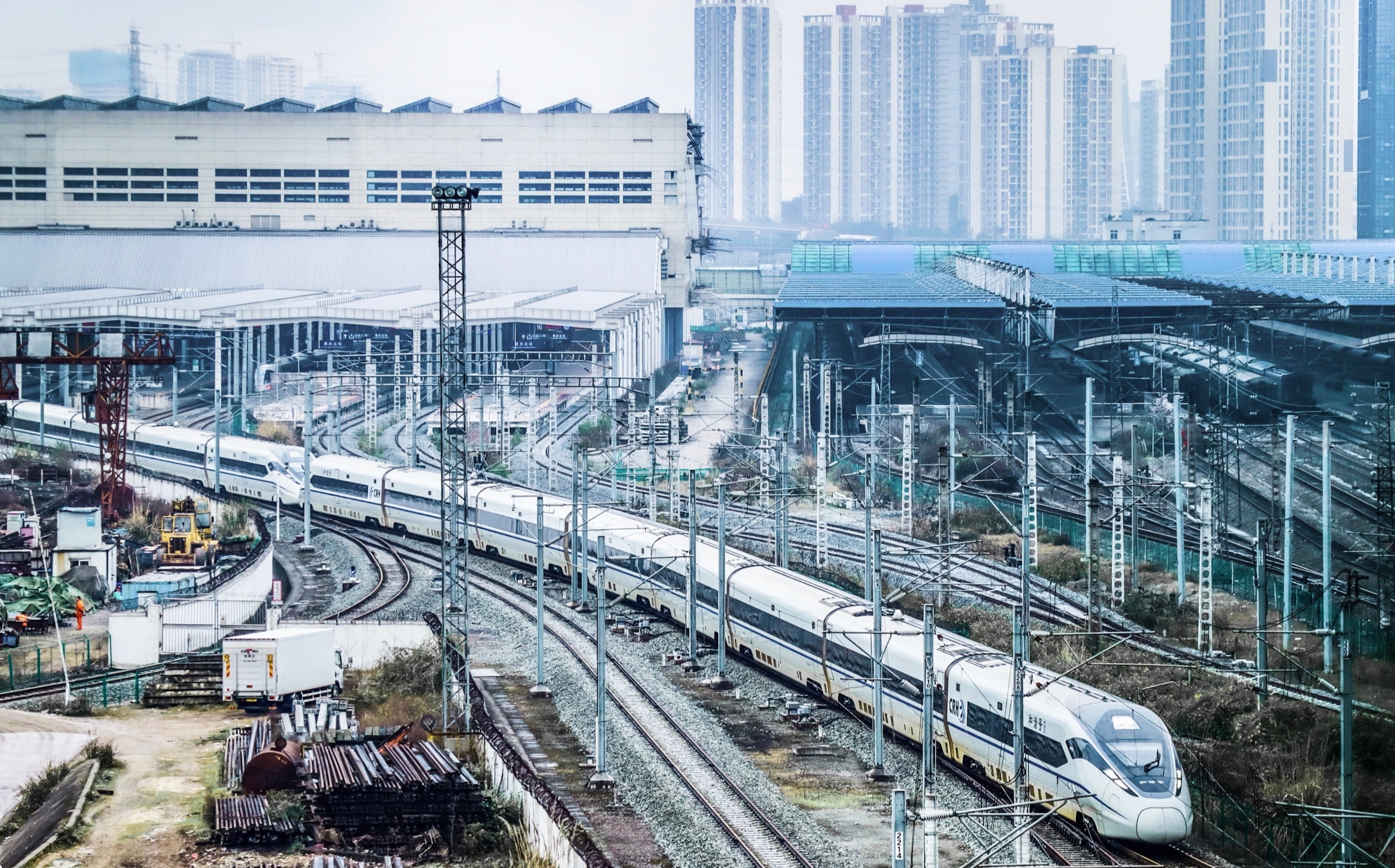 Since April 2013, companies are able to ship goods three times a week (initially it was one train a week) to Europe by trains originating at Chengdu Qingbaijiang Station with the final destination of ?ód?, Poland. It is the first express cargo train linking China and Europe, with a transit time of 12 days. Chengdu has four main freight railway stations. Among them, the Chengdu North Marshalling Station is one of the largest marshalling stations in Asia.

There are three major passenger stations servicing Chengdu. They are Chengdu Railway Station (commonly referred to as the "North Station"), Chengdu South Railway Station (Chengdu nan Railway Station) and Chengdu East Railway Station (Chengdu dong Railway Station). In addition, Chengdu West Railway Station is under construction and is scheduled to open in 2016.

Chengdu–Dujiangyan intercity railway is a high-speed rail line connecting Central Chengdu with the satellite city of Dujiangyan and the World Heritage of Mountain Qingcheng. The line is 65 km (40 mi) in length with 15 stations. CRH1 train sets on the line reach a maximum speed of 220 km/h (140 mph) and makes the full trip in 30 minutes. The line was built in 18 months and entered into operation on 12 May 2010.

CRH trains services from Chengdu to Chongqing are in operation via the Chengdu-Suining-Chongqing Railway. Also, the Chengdu-Chongqing High-speed Rail is planned to operate from 1 October 2015.

CRH Trains also provide service from Chengdu (Chengdu East Railway Station) to Suining, Nanchong and Dazhou on the Dazhou-Chengdu Railway. In addition, Jiangyou, Mianyang, Deyang, Meishan, Leshan and Emeishan are connected to Chengdu by the Jiangyou-Chengdu-E'meishan High-speed Railway. Passengers can take the CRH trains to travel to the cities above at Chengdu East(Dong) Railway Station, Chengdu South(Nan) Railway Station and Shuangliu Airport Station (Terminal 2, Chengdu Shuangliu International Airport).

Furthermore, passengers can take CRH train from Chengdu to Wuhan, Nanjing, Hangzhou, Shanghai, Beijing, Zhengzhou etc.

Moreover, the Xi'an-Chengdu High-speed Rail, Chengdu-Guiyang High-speed Rail, Chengdu-Lanzhou High-speed Rail and Chengdu-Kunming High-speed Rail are under construction.

Metropolitan expressways
Chengdu's transport network is well developed, and Chengdu serves as the starting point for many national highways, with major routes going from Sichuan–Shanxi, Sichuan–Tibet, and Sichuan–Yunnan.
Several major road projects have been constructed: a 15 km (9.3 mi) tunnel from Shuangliu Taiping to Jianyang Sancha Lake; alteration of the National Expressway 321, from Jiangyang to Longquanyi. There will also be a road that connects Longquan Town to Longquan Lake; it is connected to the Chengdu–Jianyang Expressway and hence shorten the journey by 10 km (6.2 mi). By the end of 2008, there are ten expressways, connecting the centre of Chengdu to its suburbs. The expressways are Chenglin Expressway, extensions of Guanghua Avenue, Shawan Line, and an expressway from Chengdu to Heilongtan.
The toll-free Chengjin Expressway in the east of Chengdu is 38.7 km (24.0 mi) long. After it opens to the public, it will take only about half an hour to drive from central Chengdu to Jintang, half the time of the current journey.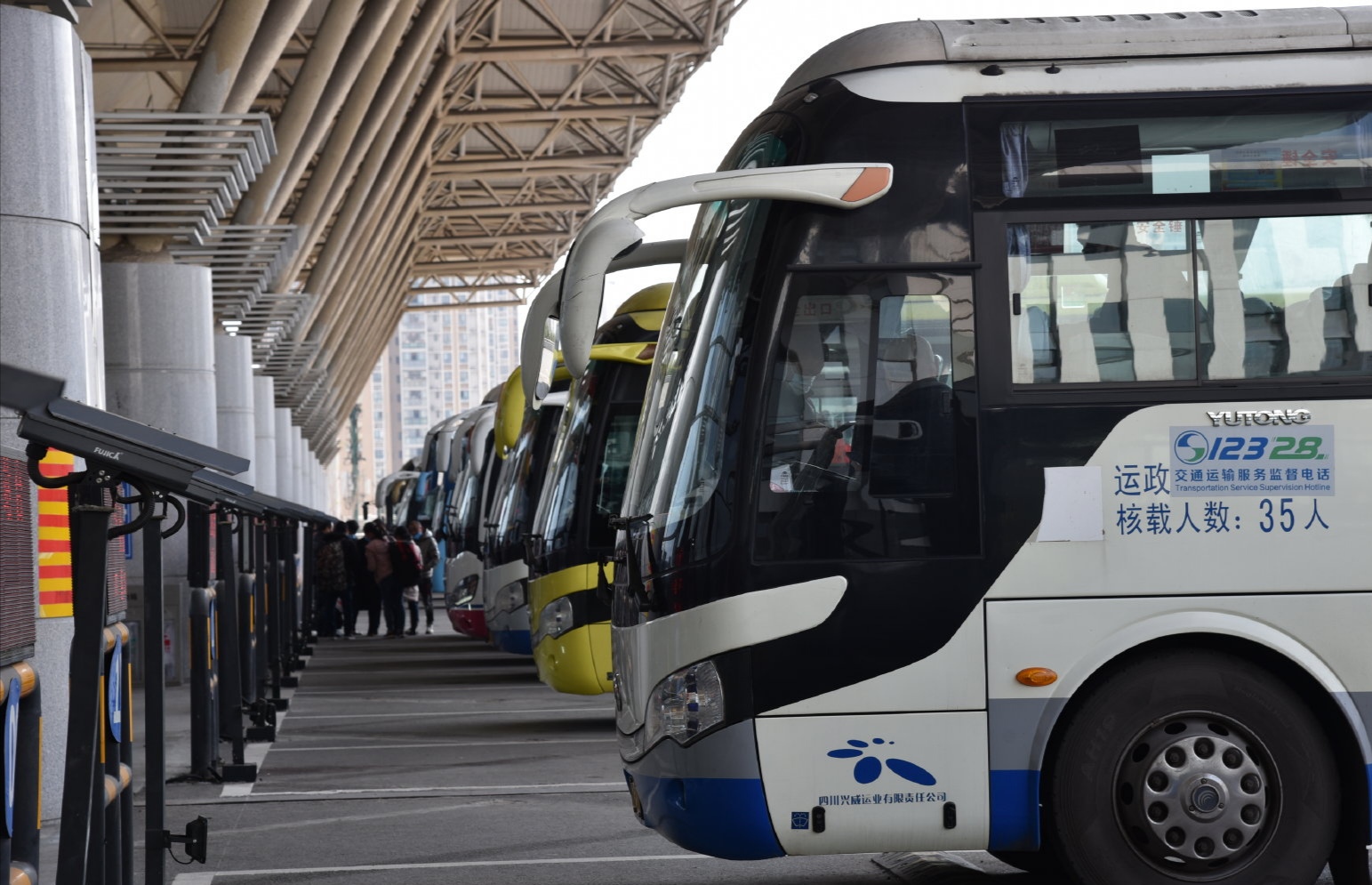 The expressway between Chengdu to Heilongtan (Chengdu section), going to the south of the city, is 42 km (26 mi) long. It is also toll-free and a journey from downtown Chengdu to Heilongtan will only take half an hour.

The extension of Guanghua Avenue, going towards the west of the city. It make the journey time from Chongzhou City to Sanhuan Road to less than half an hour.

The extension of Shawan Road going north is designed for travel at 60 km/h (37 mph). After it is connected to the expressways Pixian–Dujiangyan and Pixian–Pengzhou, it will take only 30 minutes to go from Chengdu to Pengzhou.

Highways
National Highway G5 Beijing-Kunming
National Highway G42 Shanghai-Chengdu
National Highway G76 Xiamen-Chengdu
National Highway G93 Chengdu-Chongqing Region Circle
National Highway G4201 Chengdu 1st Circle
National Highway G4202 Chengdu 2nd Circle


How to Get around Chengdu
Chengdu Metro
The Chengdu Metro officially opened on 1 October 2010. Line 1 runs from Shengxian Lake to Guangdu (south-north). Line 2 opened on September 2012. Line 3 opened on July 2016. Line 4 opened on December 2015. Line 3 (Phase 2 and Phase 3), Line 5 (Phase 1, Phase 2), Line 6, Line 7, Line 8, Line 9, Line 10 ( Phase 2), Line 18 (Phase 1) are currently under construction. Future plans call for more than twenty lines.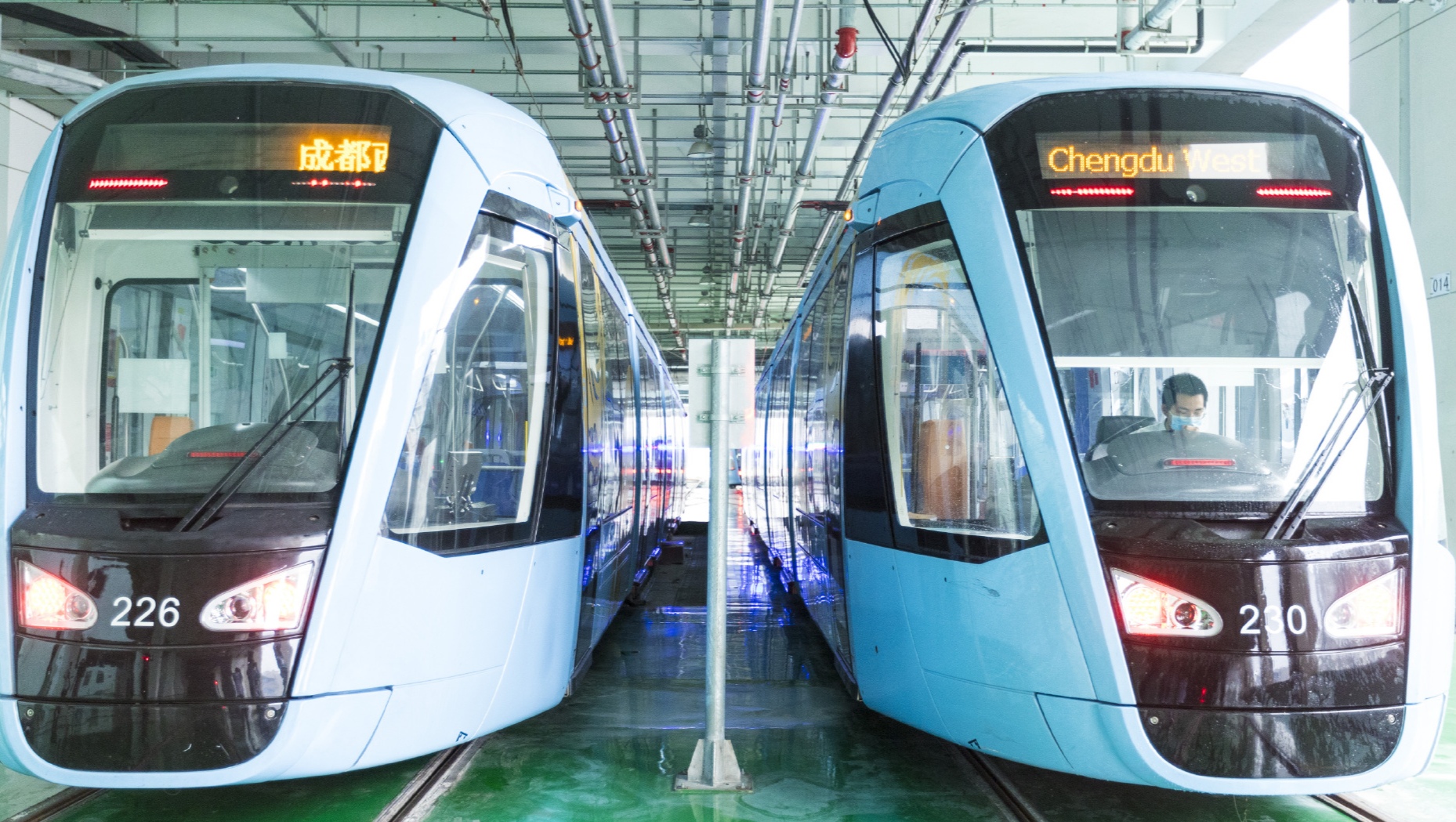 Bus
Bus transit is the most important mode of public transport in Chengdu. There are more than 400 bus lines in Chengdu with nearly 12,000 buses in total. In addition, the Chengdu BRT offers services on the Second Ring Road Elevated Road. Bus cards are available that permit free bus changes for three hours.
River transport
Historically, the Jin River was used for boat traffic in and out of Chengdu. However, due to the size of the river itself and the reduced water depth over time, the Brocade River is no longer capable of carrying any type of water traffic. Therefore, Chengdu has no direct access to the Yangtze River or any other larger river. However, to ensure that Chengdu's goods have access to the river efficiently, inland port cities of Yibin and Luzhou—both of which are reachable from Chengdu within hours by expressways—on the Yangtze have commenced large-scale port infrastructure development. As materials and equipment for the rebuilding of northern Sichuan are sent in from the East Coast to Sichuan, these ports will see significant increases in throughput.