D1 Chengdu
Place&Transport: Chengdu
Today's Activities: Chengdu Giant Panda Breeding Center, Dufu Thatched Cottage, Songxianqiao Market, Hot Pot
Accommondation: N/A
Meal: L/D
Pick up service can be arrnged at Chengdu hotel/Train station/Chengdu Shuangliu Airport by our Chengdu local tour guide, you will find a welcome sign "Chengdu Private Tour" , your 2 days Chengdu city discovery tour includes following activities: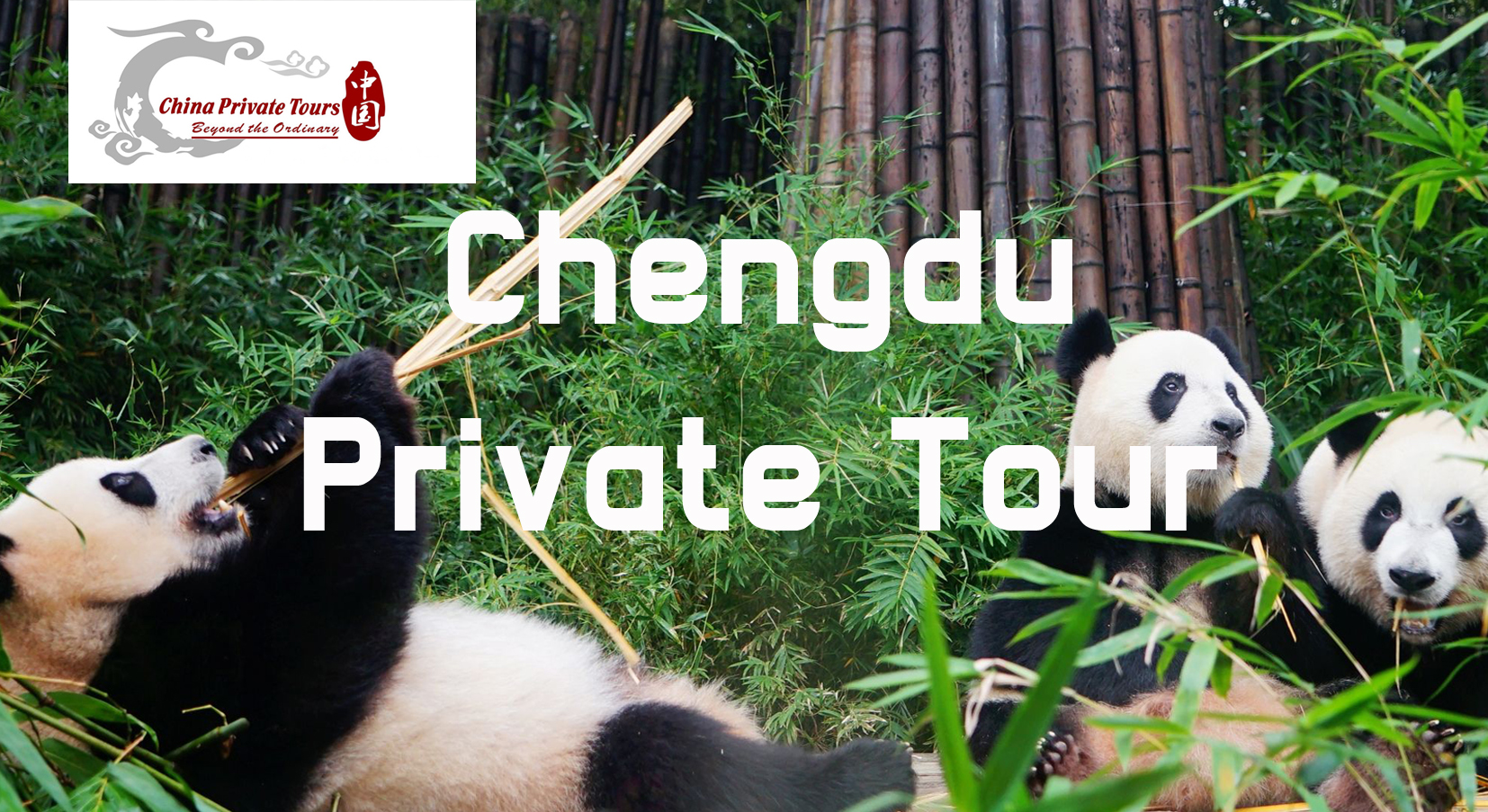 Firstly, spend half days to explore the Giant Panda Breeding and Research Center, The Chengdu Giant Panda Breeding Research Base (or Chengdu Panda Base for short) specializes in baby pandas and their care. It's one of the most popular destinations for foreign travelers. And it's a must-go place when you go to Chengdu. Chengdu Panda Base not only takes care of breeding pandas, but also focuses on providing interactive activities that teach people about pandas and their protection. Besides cute giant pandas, there are also red pandas, black swans, and peacocks in the base.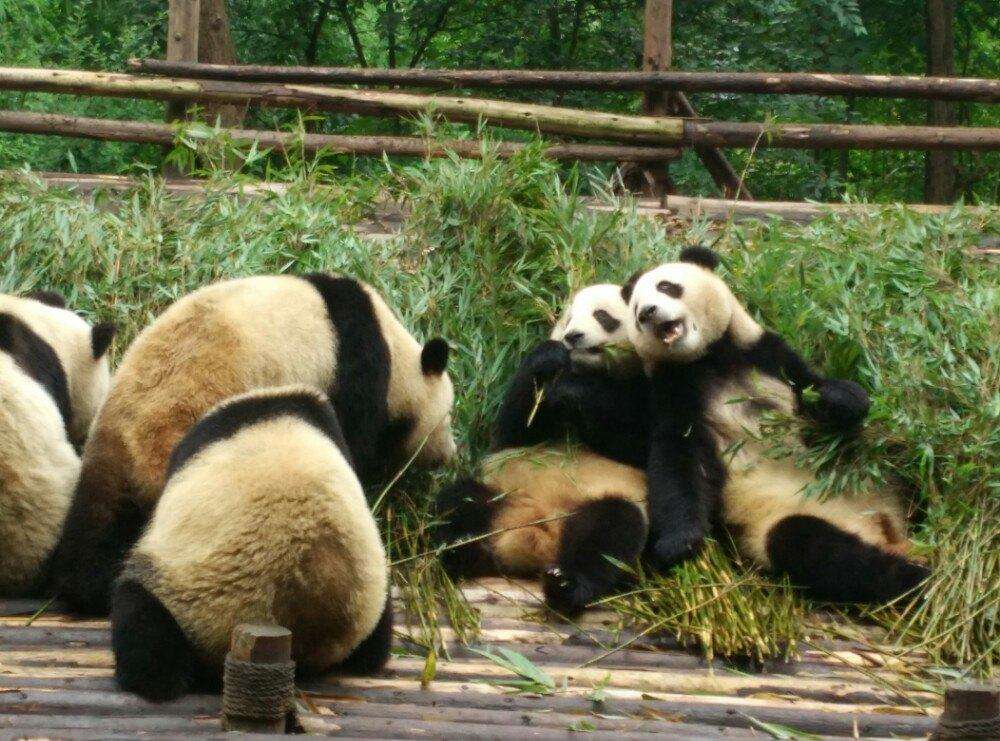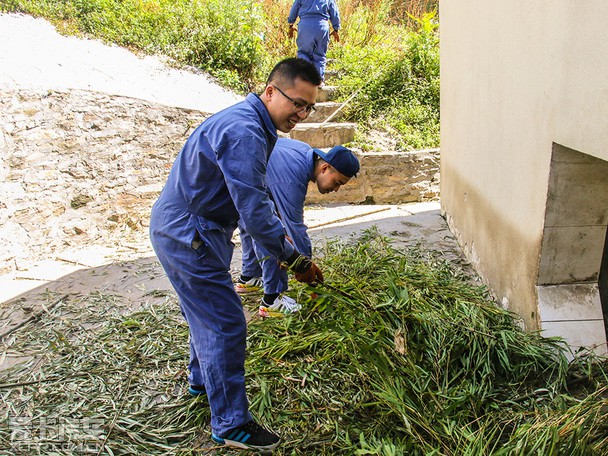 Your lunch will be arranged at the local restaurant popular with the local people to stay away from the tourists' meals.
After a Chinese lunch, we will visit the Dufu Thatched Cottage in west city. From the beautiful garden and vivid sculpture of Dufu and his cottage, all will tell us the broad heart of great patriot—Mr. Dufu.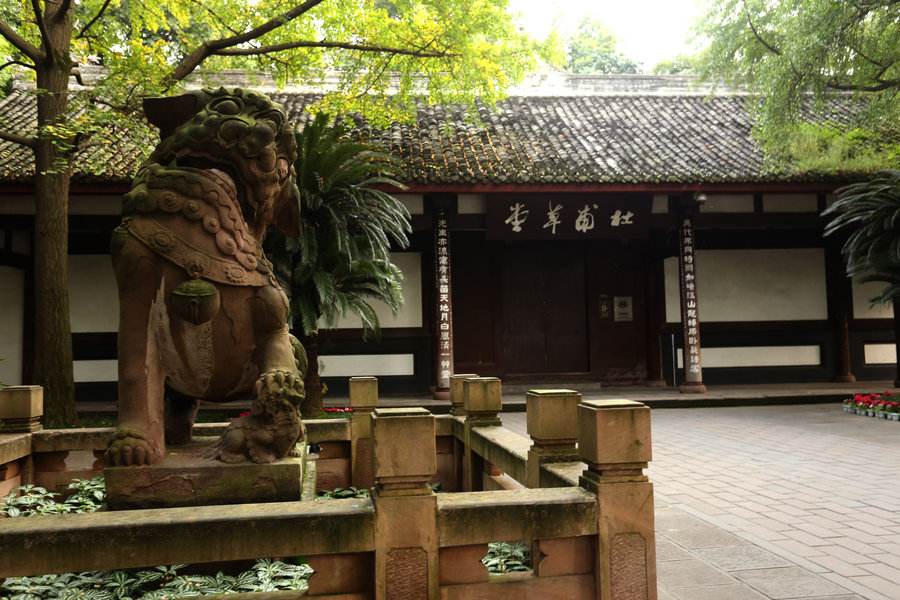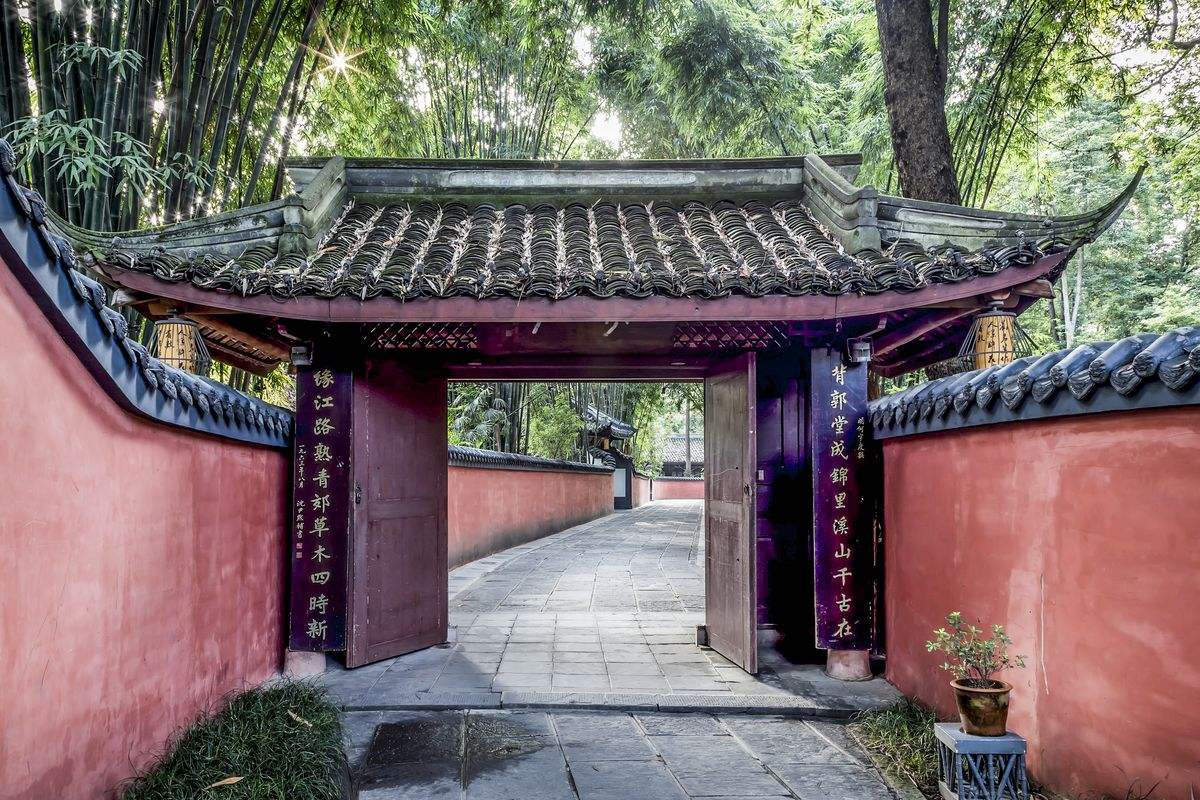 In the afternoon, drive you to the Songxianqiao Market. The categories of goods sold in the shops are relatively fixed. Some sell calligraphy and painting only, some are specialized in ancient doors, windows and furniture. There are also a few small shops selling Tibetan-style articles and traditional Miao nationality's clothes featuring rich nationalities' characteristics.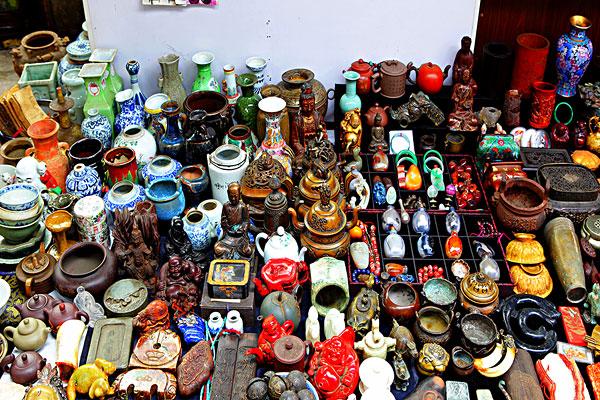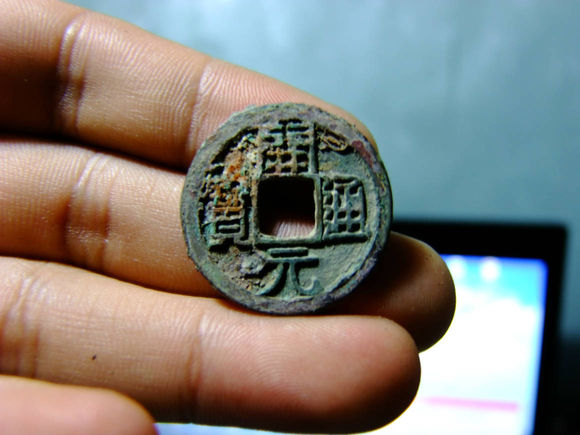 Before you back to your hotel. Our tour guide will lead to the locals Hot-Pot restaurant. The hot pot is one of Sichuan's oldest methods of cooking and is still a popular choice for a night out in Chengdu. While the hot pot is kept simmering, ingredients are placed into the pot and are cooked at the table. Typical hot pot dishes include thinly sliced meat, leaf vegetables, mushrooms, wontons, egg dumplings, and seafood. Vegetables, fish, and meat should be fresh. The hot pot in Chengdu can be very spicy because almost everyone lives here loves spicy. But there is also a choice of non-spicy hot pot.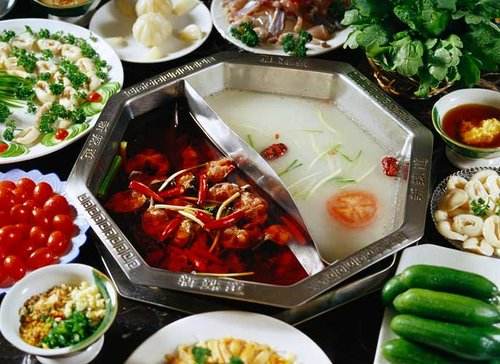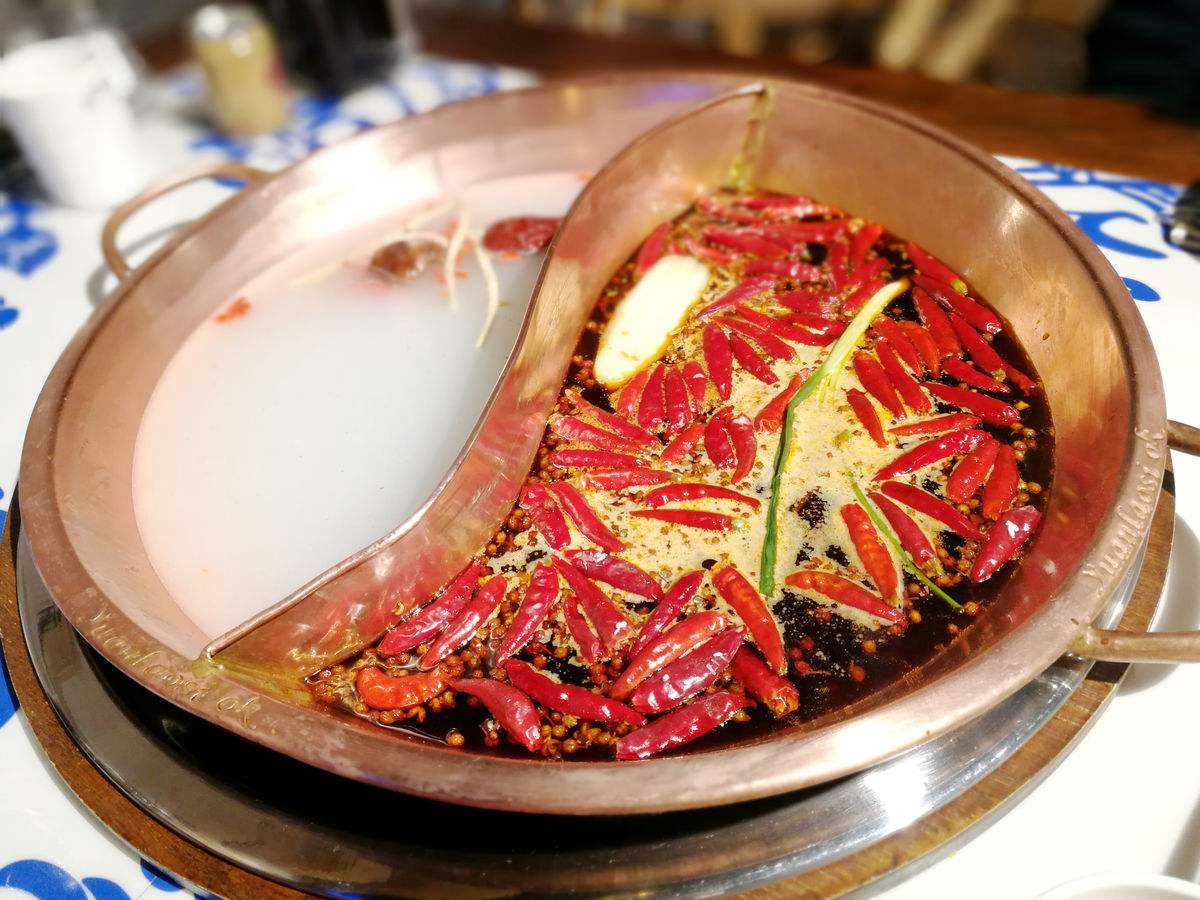 After the Hot pot dinner, you will be taken back to your hotel.

D2 Chengdu
Place&Transport: Chengdu
Today's Activities: Wuhou temple, Jinli ancient street, Wangjianglou Park, Chunxi Road.
Accommondation: N/A
Meal: L
After breakfast, you will first visit the Wuhou Temple, also known as Memorial Temple of Marquis Wu, is dedicated to Zhuge Liang, the Marquis Wu (Wuhou) of Kingdom of Shu in the Three Kingdoms Period (220 - 280).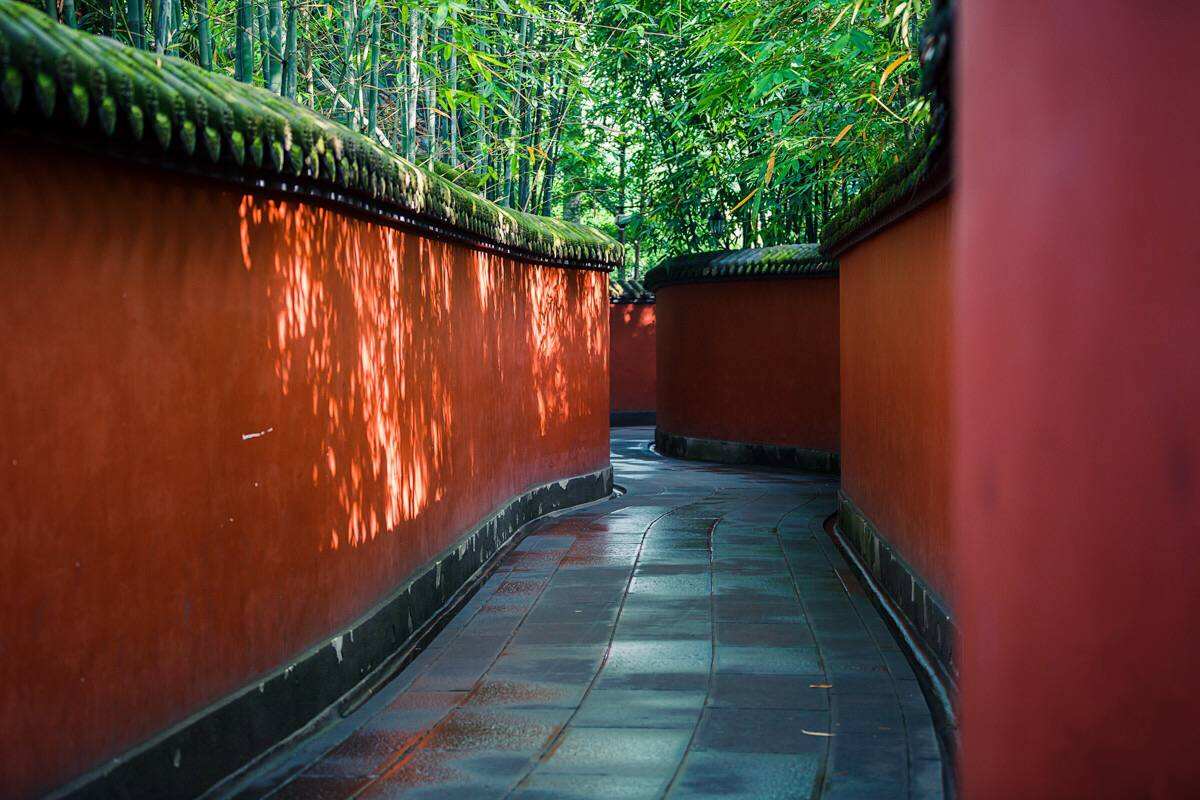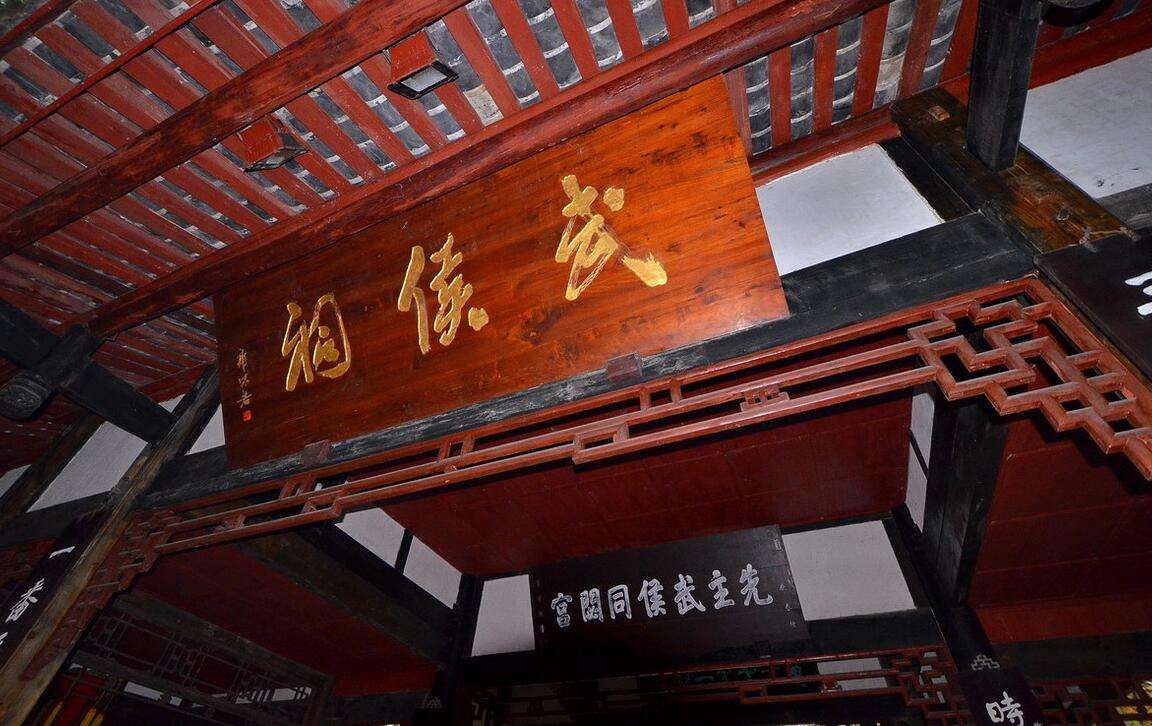 Then head to walk and sightseeing in the Jinli street, Chengdu is a city brimming with a strong leisurely ambience with Jinli Street as the typical representative. The street is located to the east of the Wuhou Temple of Chengdu (the most famous Three Kingdoms period (220 - 280) relic museum in China).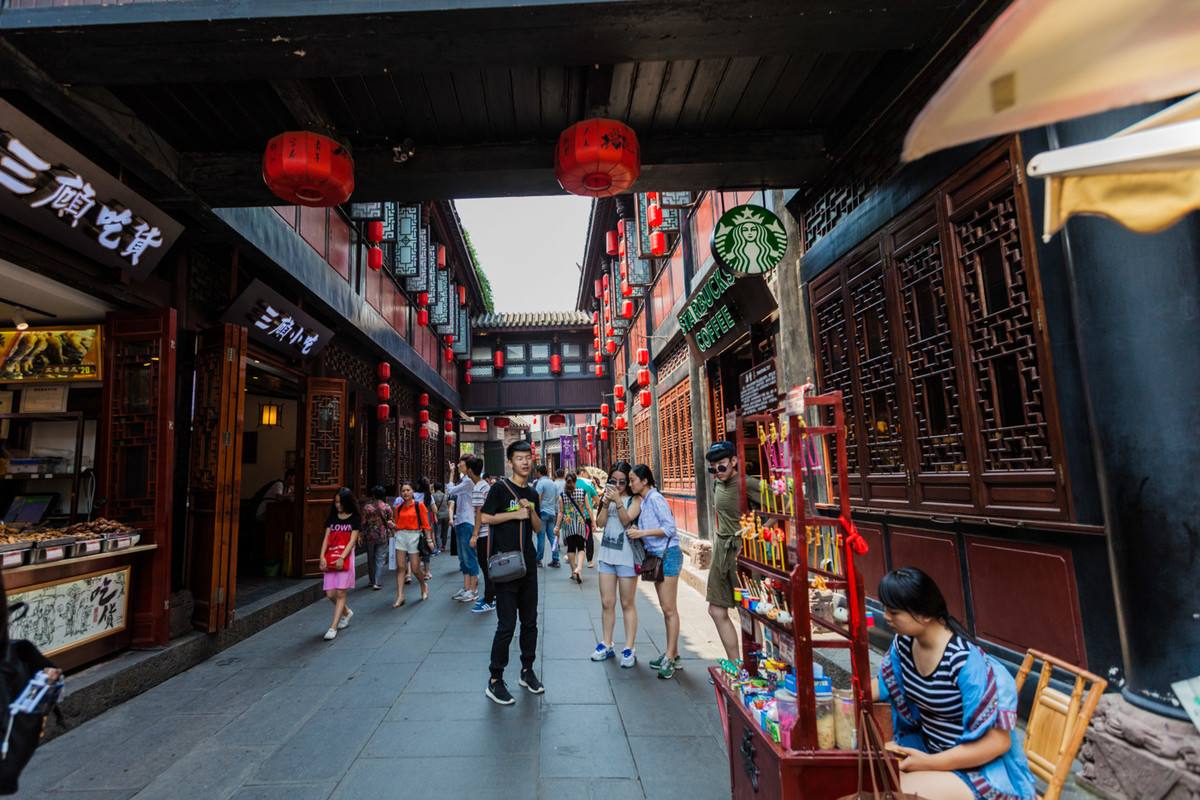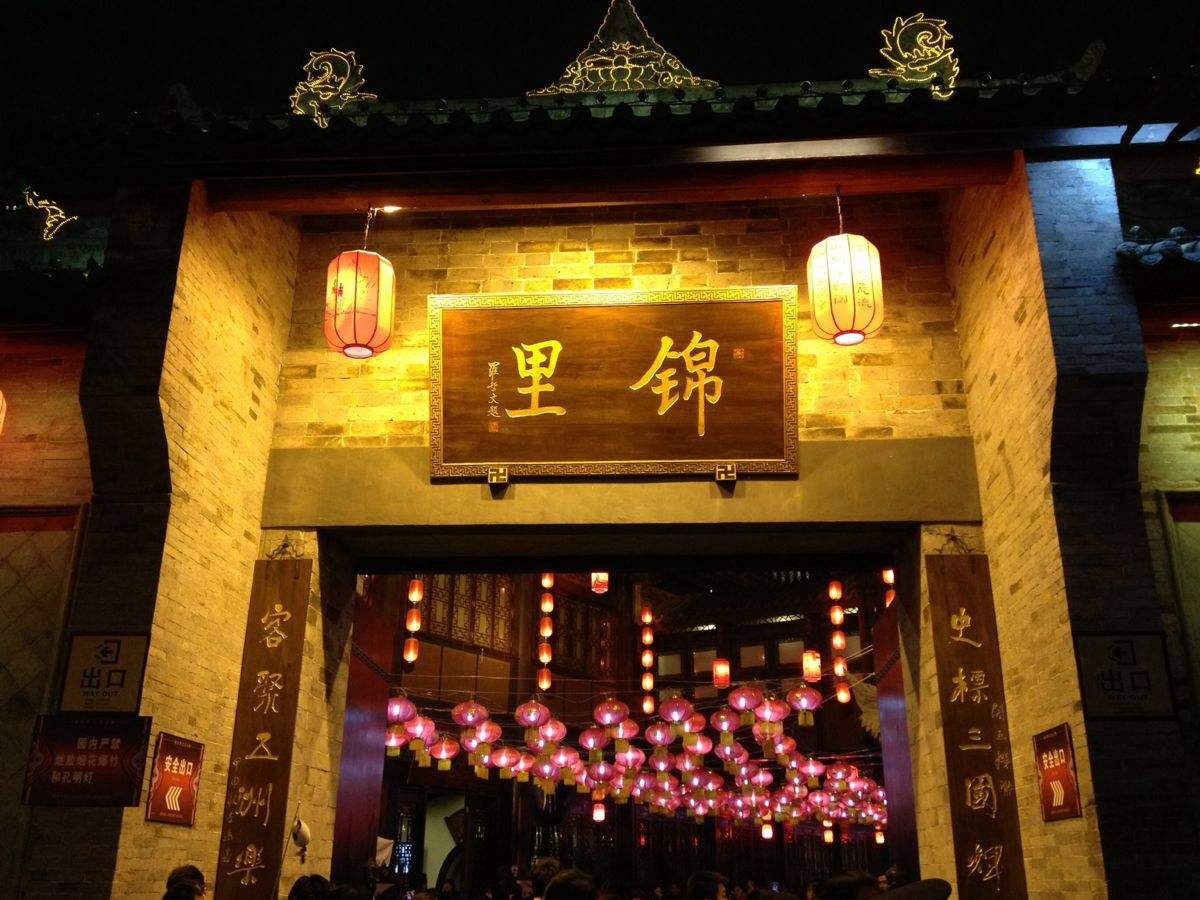 Strolling down the narrow street, you will find yourself surrounded by old-world stores selling Shu Embroidery, lacquer products, folk handicrafts, curios, or calligraphies and paintings of celebrities. All of these stores have their unique style but also have one thing in common: no matter how busy the place is, the stores are peaceful and relaxing.
Your lunch will be arranged at the local restaurant popular with the local people to stay away from the tourists' meals.
In the afternoon, drive you to explore the famous Wangjianglou Park, Wangjiang Lou (Wangjiang Pavilion or the Pavilion to Watch the River translated into Chinese), together with the Wuhou Memorial Temple (Wuhou Ci), and Dufu's Thatched Cottage are the top three attractions in Chengdu city.
The Wangjiang Pavilion in the park is one of the featured historical buildings; it was built to memorize the great poetess - Xue tao (??). The main attractions in the park includes the Well of Xue tao, Zhuojin Pavilion (???), Pavilion for reciting poems (???) , Pavilion for washing bamboo slips and Pavilion of the five immortals in the sky (???), etc. The Wangjiang Pavilion is of a height of 39 meters and is also called Chongli Pavilion.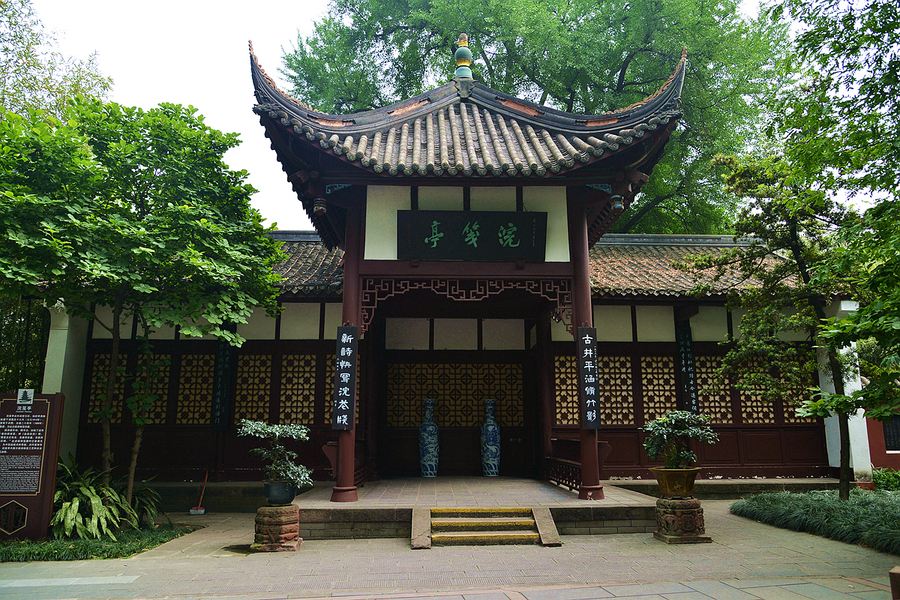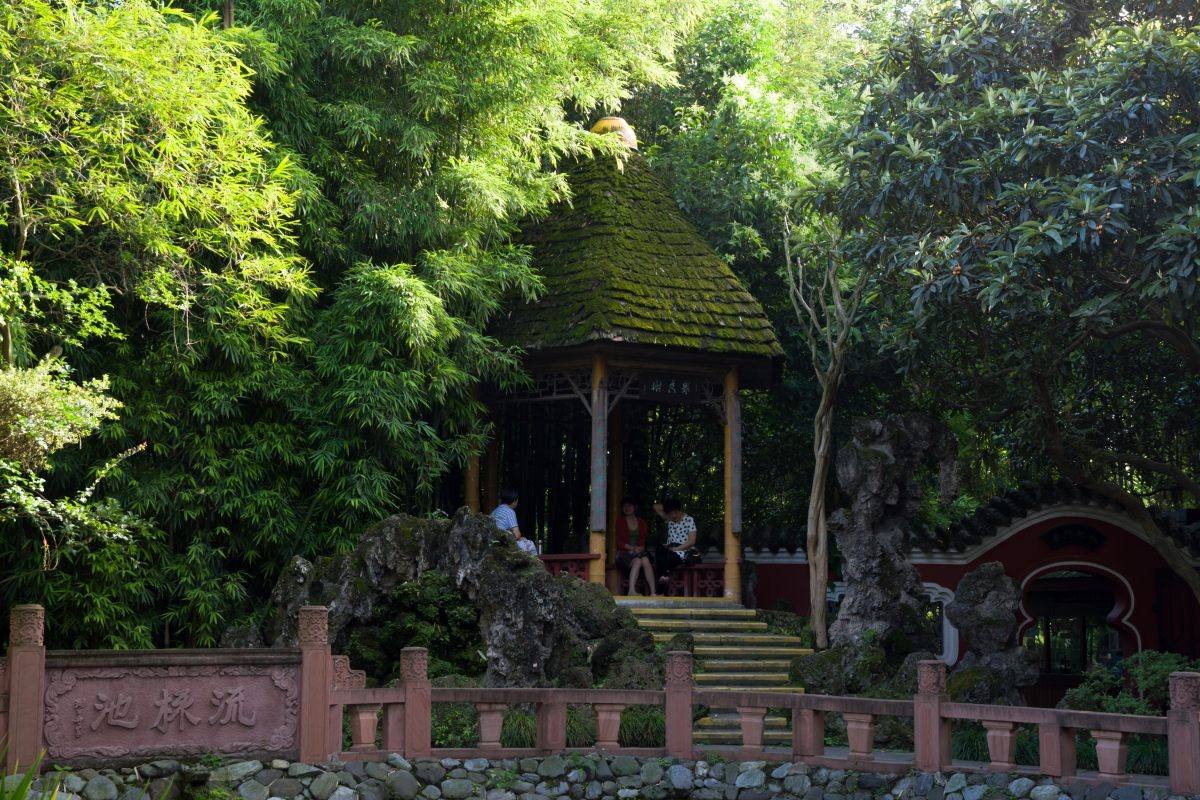 Your last destination is Chunxi Road. Chunxi Road is a pedestrianized shopping street in Chengdu, the capital of China's Sichuan Province. More than 700 shops can be found here including large shopping malls, department stores, supermarkets, street stalls, and boutiques, as well as modern cafes, and a public square. Next to Chunxi Road is Yanshikou commercial circle. Chunxi Road is about 1.1 km in length. As the shopping district grew, Chunxi Road began to refer to the entire area that is south of the East Main Street, East of New South Street, New Middle Street and New North Street, as well as south of Zongfu Road (???), covering about 20 hectares.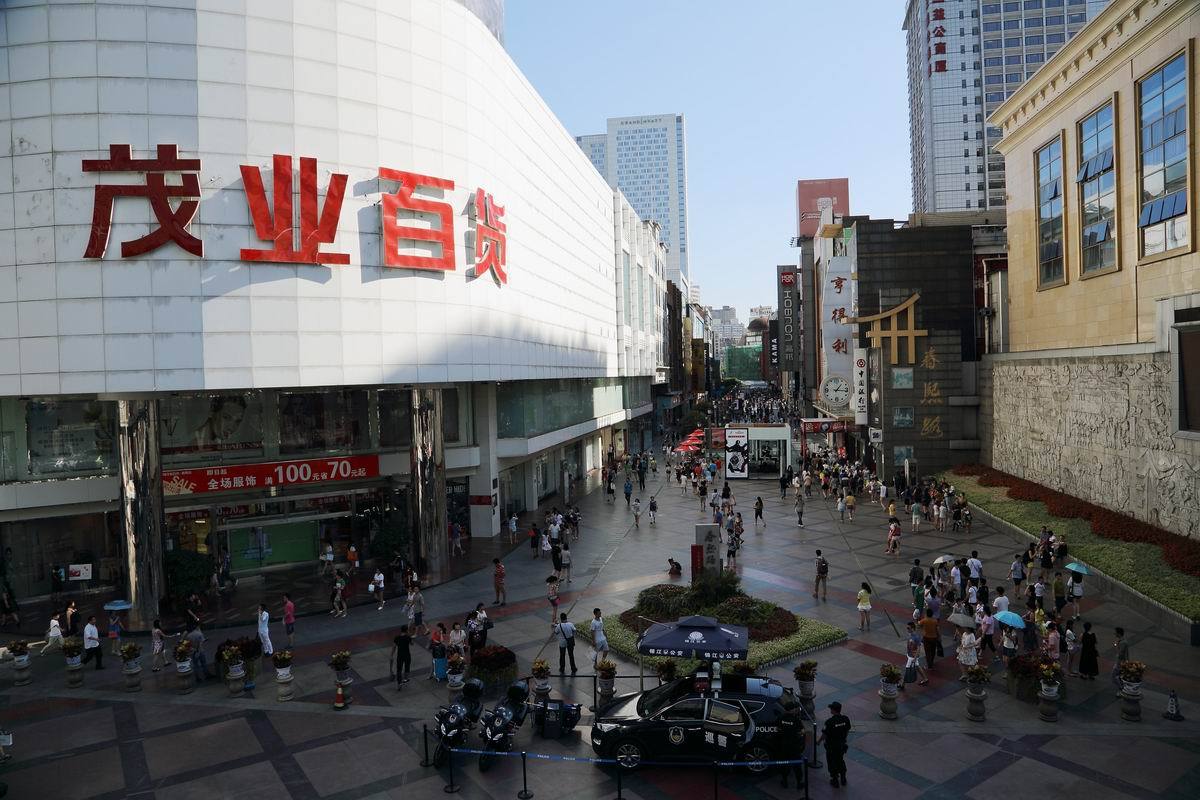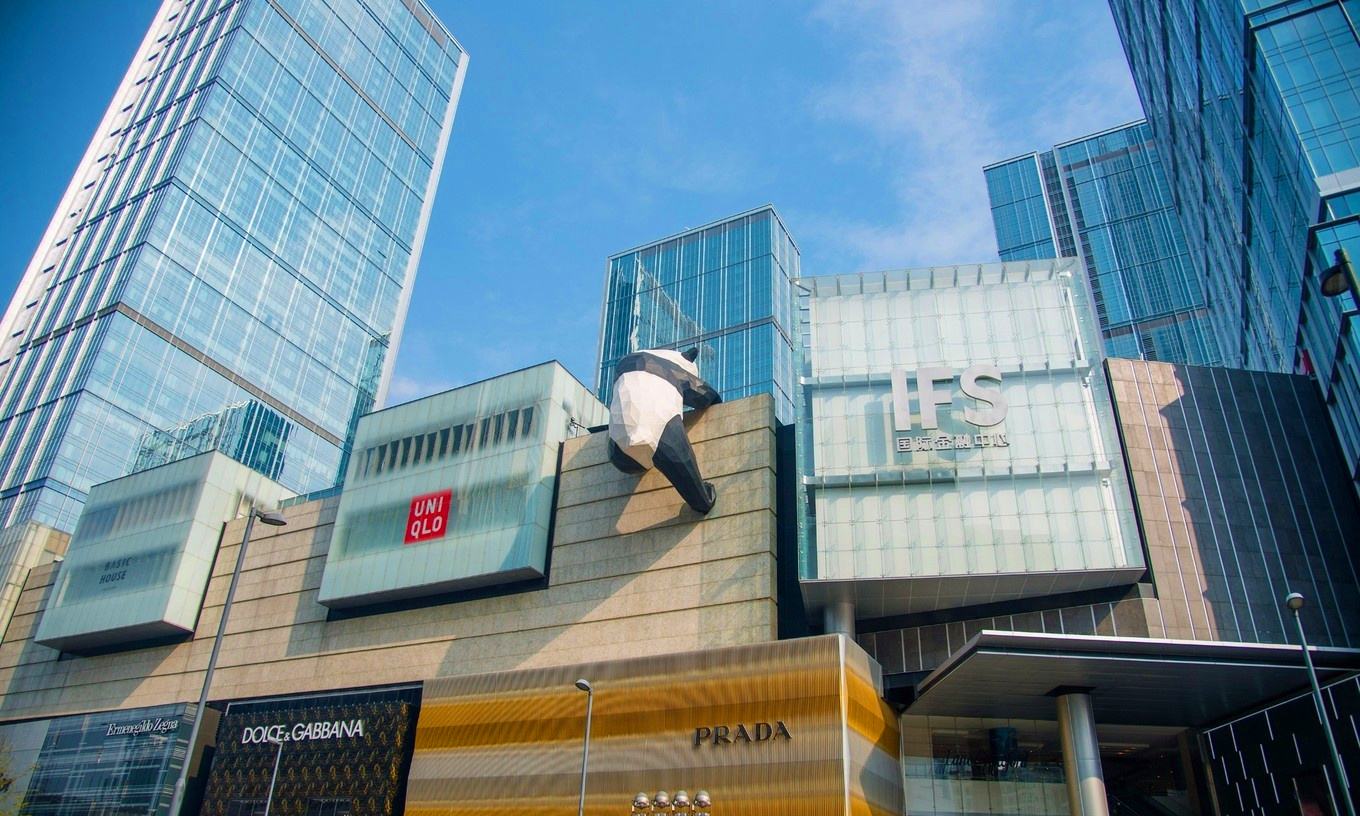 Drive you back to your hotel or train station/airport. Our service ends.
Optional Activities
Chengdu is not only famous for giant pandas, but the city is full of life vitality. It was once rated as one of the happiest cities in China. People living in Chengdu seem to be very happy, with a commonly used w
Price Per Person in US Dollars