Day 1. Chengdu Day Tour
Place&Transport: Chengdu
Today's Activities: Chengdu Research Base of Giant Panda Breeding, Qingyang Palace, Renmin Park, Jinli Old Street
Accommondation: Four Stars Hotel (Can be customized) in Chengdu
Meal: L
Your local guide will Picked you up at your hotel lobby downtown Chengdu, airport or the Railway station according to your schedule holding with the signal "Chengdu Private Tour", and then you will begin your 3 Days Trip.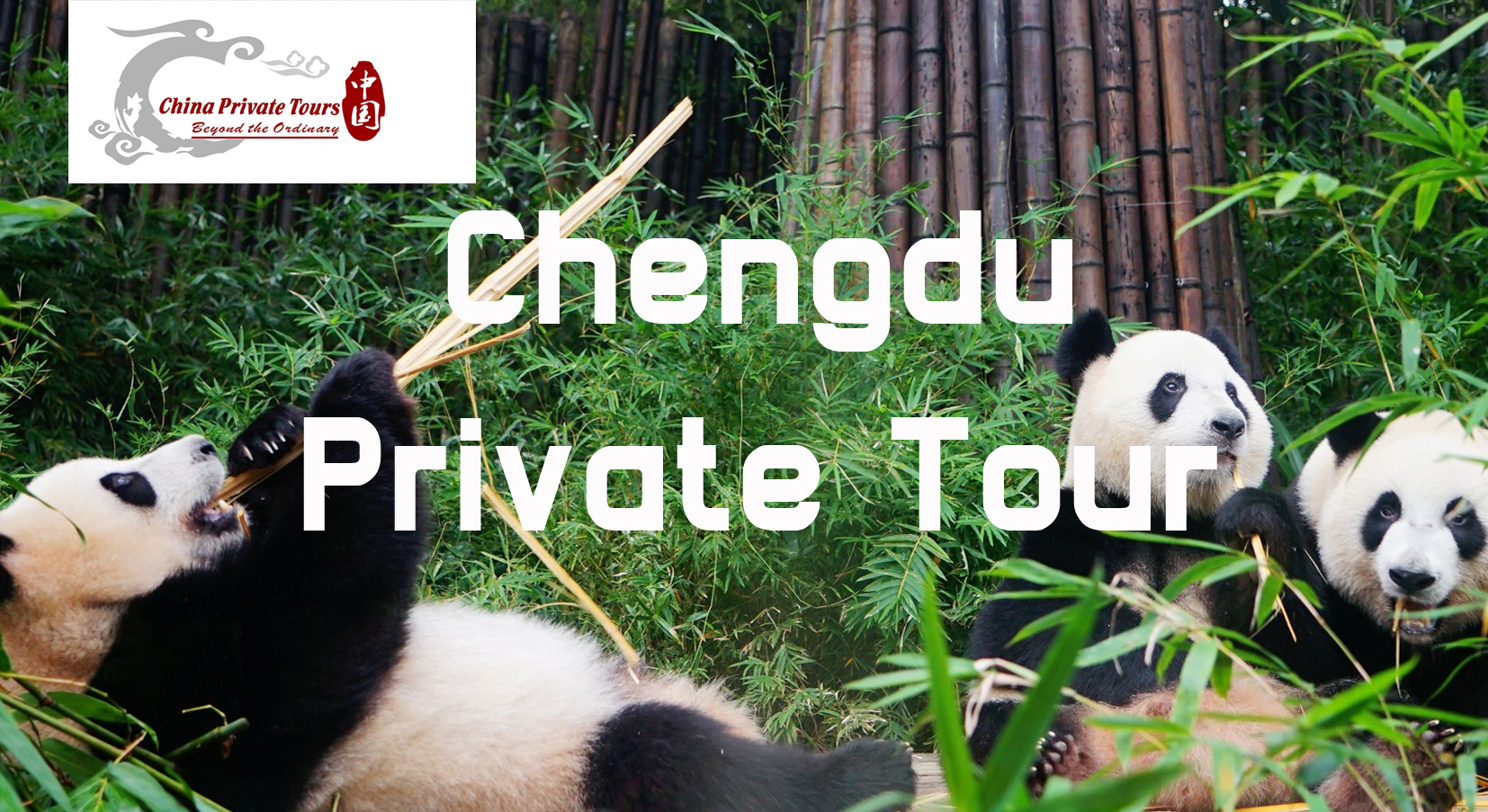 This morning you will make a stirring visit to Chengdu Research Base of Giant Panda Breeding, which is not only the most important panda scientific research center, but also dwelling home for more than 100 Giant Pandas. Walk at leisure through the bamboo framed paths, and closely observe giant pandas of different ages eating bamboos, playing with each other, tumbling, climbing trees, etc. Don't miss the chance to watch female pandas nursing their cubs in the nursery rooms. There is also a very informative Panda Museum for you to learn more scientific facts about Giant Pandas.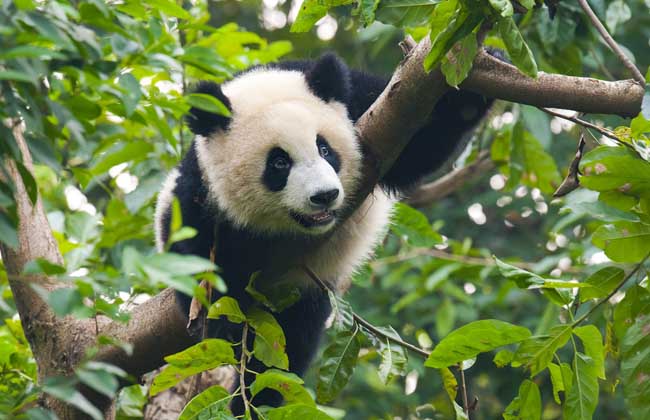 After happy hours with pandas, you will visit Qingyang Palace, the oldest and largest Taoist temple in the southwest of China, which was said the founder of Taoism, Lao Tsu, made the first sermon about Taoism. Now, it is still used for prayer purposes, and you can enjoy the calm and the peace and enjoy the Taoist vibe. Visit the orderly complex, like Lingzu Palace, Hunyuan Palace, Eight Diagram Pavilion, Sanqing Palace, Doumu Palace and Three Platforms.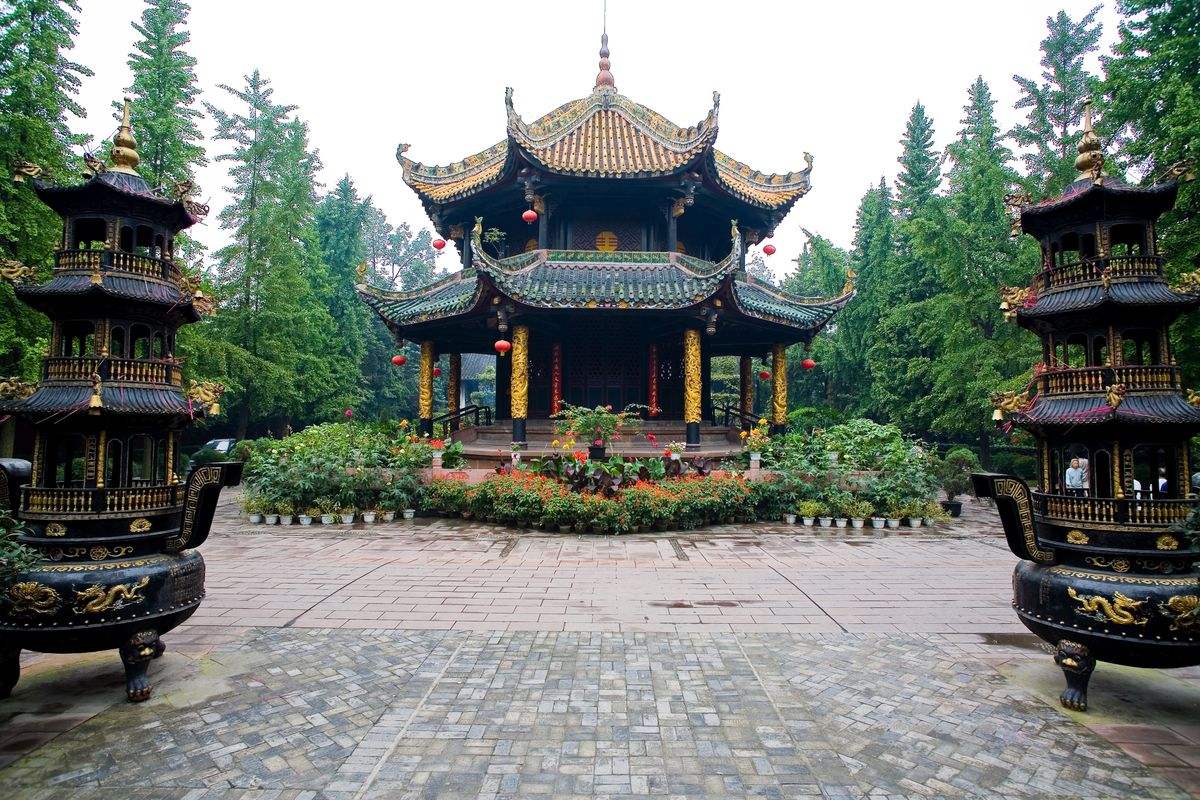 Have lunch at the designal restaurant. Taste the local Sichuan Cuisine.
After lunch, drive you to the downtown chengdu, Chengdu is famous for its relaxing and leisure pace throughout China, which will be proved after a stay in Renmin Park. Sit down, order a pot of Chinese tea, make a casual chat with your friends and watching locals indulging themselves in different kinds of folk entertainment – napping in a lively teahouse, playing mahjong, disco dancing, neck massage, ear cleaning… Next is an impressive trip to the famous Jinli Old Street. Time steals away from you quietly while walking on the lively streets which are full of delicious local snacks, delicate artifacts, interesting folk shows, etc.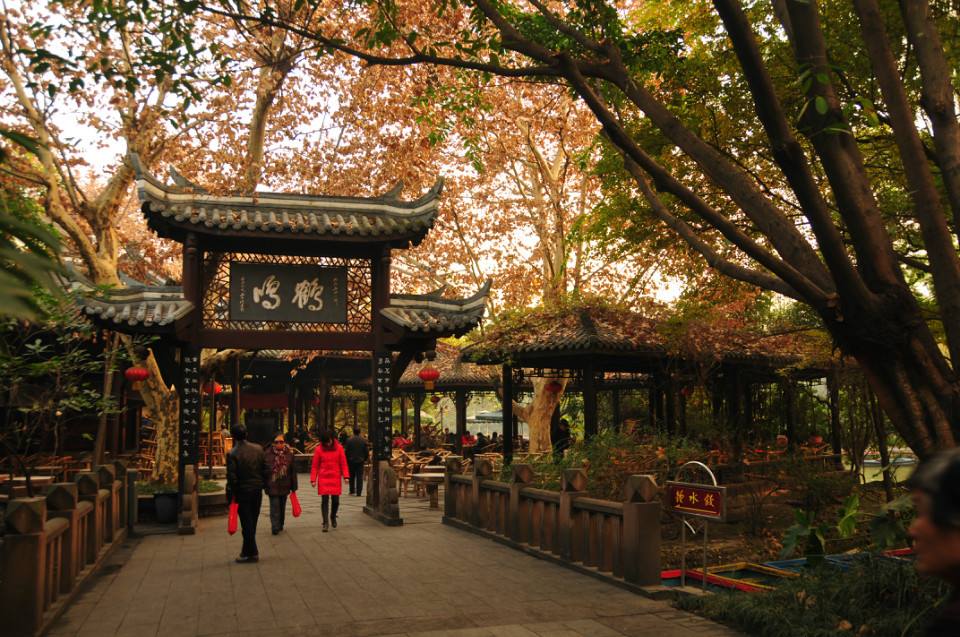 At last, drive you back to your hotel.
Day 2. Chengdu - Mount Qingcheng – Dujiangyan
Place&Transport: Chengdu
Today's Activities: Mount Qingcheng, Dujiangyan
Accommondation: Four Stars Hotel (Can be customized) in Dujiangyan City
Meal: B,L
In the morning, take about 1 hour drive from Chengdu to the Front Mountain of Mount Qingcheng, the home of Taoism. The famous Taoism temples are all located in the Front Mountain.
Begin your Taoism exploration after stepping into the arch of Mount Qingcheng, pass through Celestial Hall of Mount Qingcheng and Nature's Pavilion till hike up to Yuecheng Lake which lying quietly at the middle of the mountain, then take a five minute Buyun cable car up to the mountain. Then, walk to the mountain top and visit the historical Taoism temples along the way, including Shangqing Temple, Donghua Hall, Laojun Pavilion, etc. and experience the culture of Taoism and enjoy the fresh air and stunning scenery in the mountain. After arriving at the mountain top, go back along the same way you come.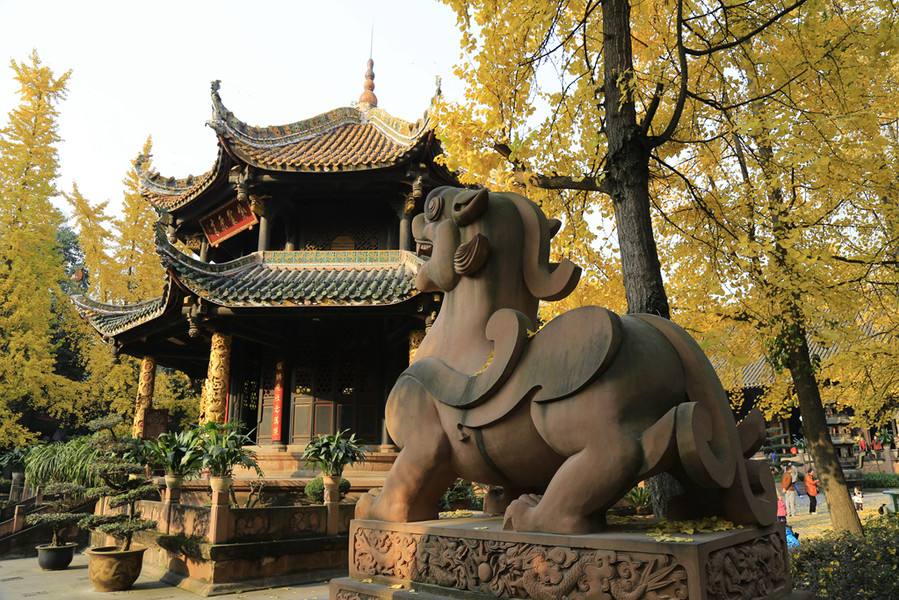 After the Taoist mountain tour, head to the Dujiangyan Irrigation System, which was an irrigation project built in 256BC. The system is still working to irrigate Chengdu plain and it's the actual reason why Chengdu is called as the "Land of Abundance". Visit the three main parts of Dujiangyan Irrigation System including Yuzui, Feishayan, Baopingkou, and be amazed by the wisdom of ancient Chinese.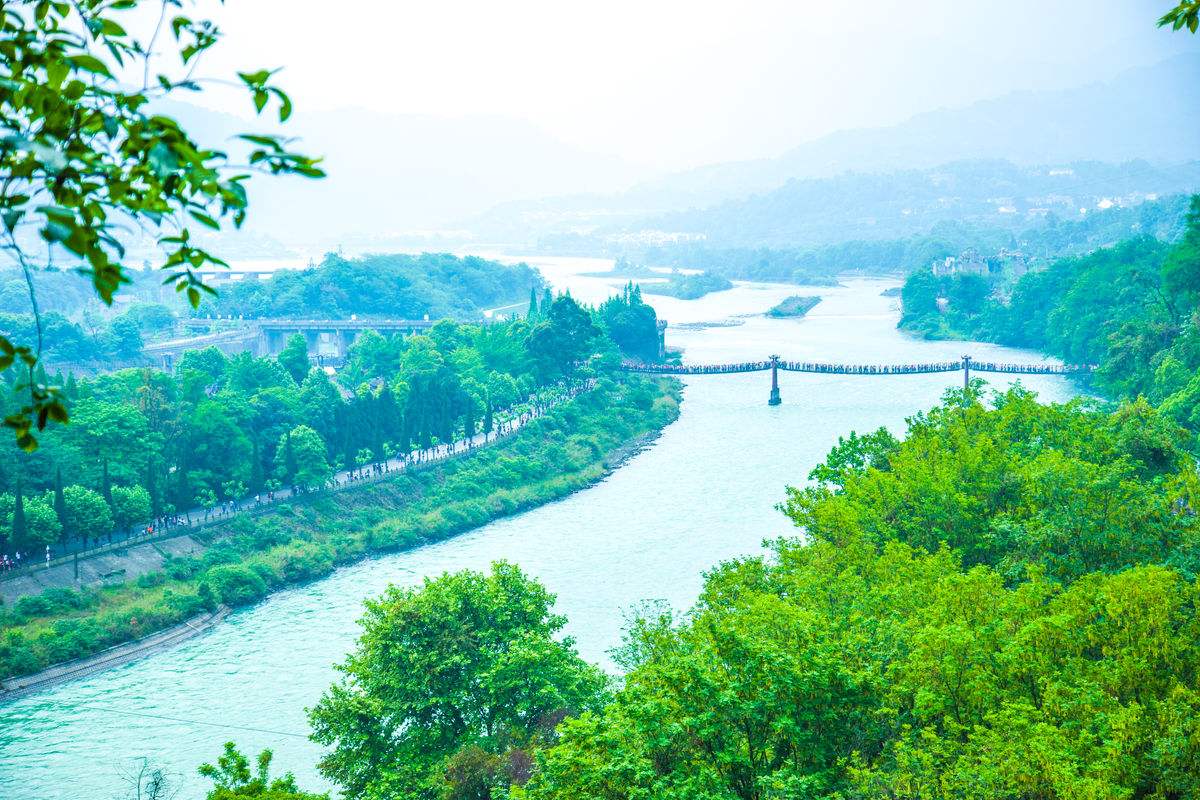 Stay overnight in Dujiangyan City.
Day 3.Dujiangyan – Mount Heming – Chengdu
Place&Transport: Dujiangyan
Today's Activities: Mount Heming, Chengdu
Accommondation: N/A
Meal: B,L
After breakfast, your guide and driver will pick you up at your hotel. Today, you'll be transferred to Mount Heming in Dayi County which is regarded as the birthplace of Taoism where Zhao Daoling founded the Tradition of the Mighty Commonwealth of Orthodox Oneness in Eastern Han Dynasty (AD 126~144).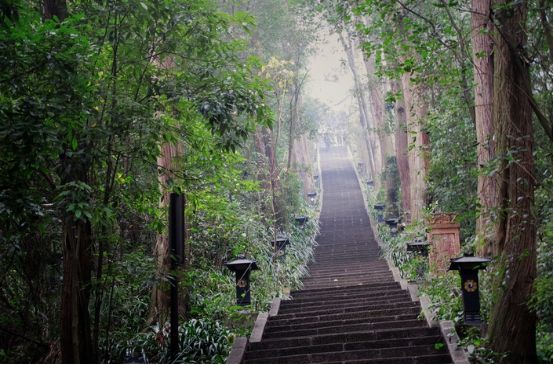 Enter into the Arch of Mount Heming which means you are into a fairyland of Taoism. Walk and pass through Yingxian Pavilion which had great relationship with Zhang Sanfeng, the founder of Wudang Sect who came to Mount Heming practice Tao;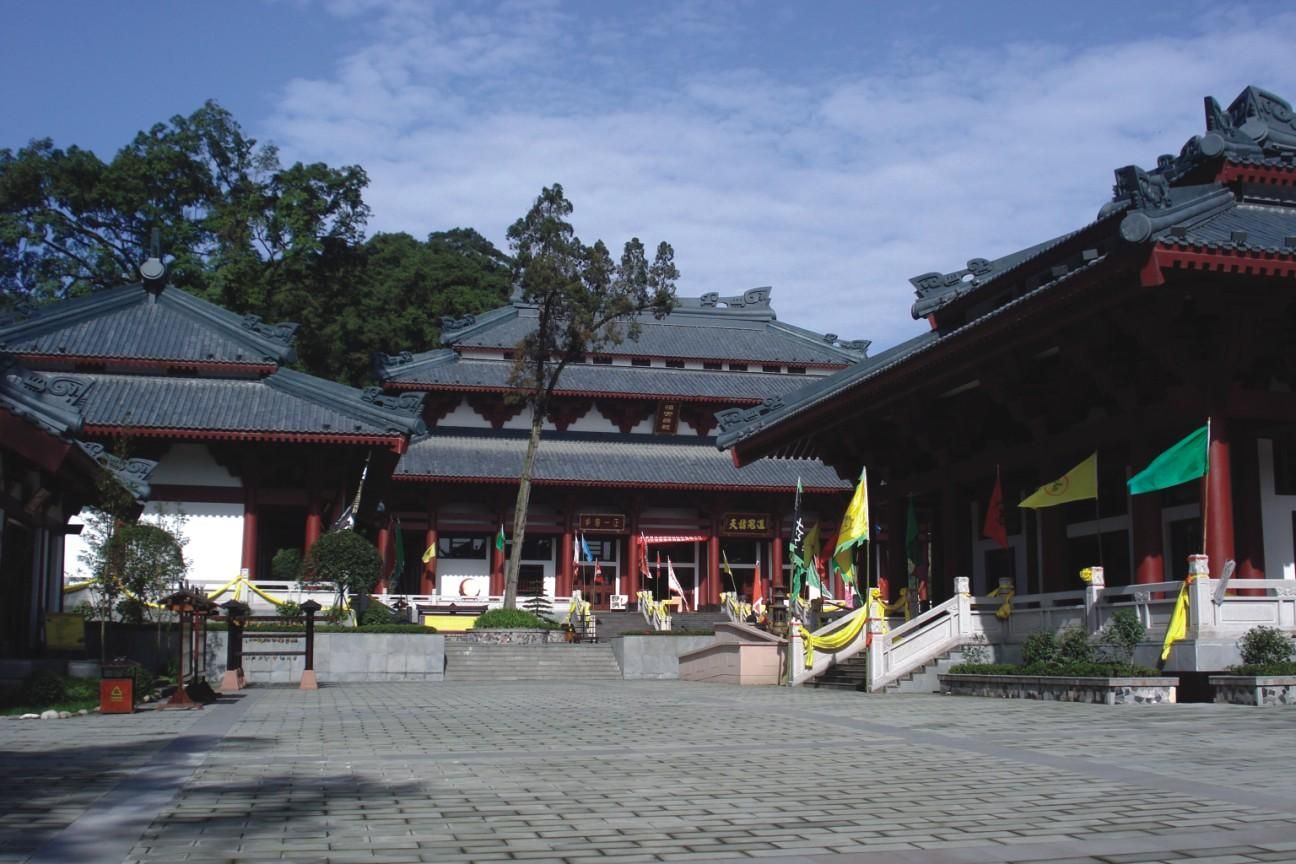 Follow your step to Yanxiang Temple surrounded with old trees and inscriptions, and reach Doulao Palace and Palace of Three Saints which has statues of the Supreme God of Taoism (Tao Te Tianzun), Lu Tungpin, Taichi Master Zhang Sanfeng; visit Celestial Master Palace with the statue of Zhang Daoling inside, explore Shangqing Palace with the statue of the Supreme God of Taoism and lots of inscriptions. If you have more time, have a further exploration to Wenchang Palace, Tiangu Cave.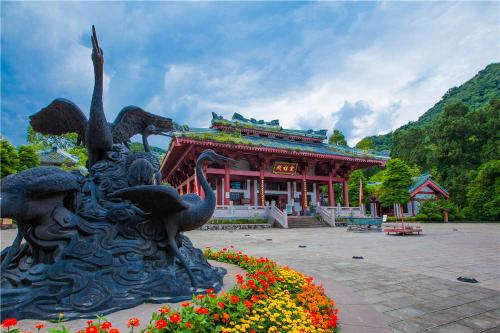 After the tour, be escorted back to your hotel in Chengdu or be transferred to airport / train station for your flight or train to next destination. Service ends!
Price Per Person in US Dollars