Mt. Emei Natural Ecology Monkey Reserve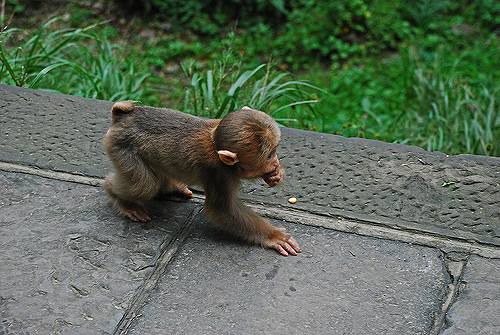 Overview
There are many monkeys in Emei Mountain. The monkeys here are very cute, clever and naughty. They do not afraid of people. They are so naughty that they even may grab your food or your bag from you. You have to take care of you belongs in case the monkeys rob you.
The Monkey Reserve in Clear Sound Pavilion Scenic Zone in the Mt. Emei is by far the largest natural monkey protected zone in China, which is located between the Clear Sound Pavilion and Hongchunping Scenic Spot, occupying a land area of 25 hectares with over 400 meters long planked road, 7 sightseeing platforms and 3 bridges.