Summary
Itinerary Highlight
Day 1 Arrive in Beijing
Day 2 Beijing: Tiananmen Square, Forbidden City, Temple of Heaven, Hutong Bicycle Tour
Day 3 Beijing: Mutianyu Great Wall, Ming Tomb, The National Stadium and The Water Cube
Day 4 Beijing: Summer Palace, Beijing to Xi'an
Day 5 Xian: Terra-cotta Army, Shaanxi History Museum
Day 6 Xian: Big Wild Goose Pagoda, Ancient City Wall, the Forest of Stone Tablets Museum, Muslim Quarter
Day 7 Xian: Jinli Ancient Street, Xian to Chengdu
Day 8 Chengdu: Thatched Cottage of Dufu, Wuhou Shrine, Wangjiang Pavilion Park, Hot Pot
Day 9 Chengdu: Chengdu Research Base of Giant Panda Breeding, Sanxingdui Museum, Sichuan Opera
Day 10 Chengdu: Chengdu to Chongqing, Erling Park, Hongya Cave Folklore Street
Day 11 Chongqing: Yangtze Cruise, Fengdu, Mingshan Hill, Shibaozhai
Day 12 Yangtze River : Daning River Small Gorges, Qutang Gorge, Wu Gorge, White Emperor City
Day 13 Yangtze River: Three Gorges Dam, Xiling Gorge, Yichang Museum, Fly to Shanghai
Day 14 Shanghai: The Bund area, Oriental Pearl Tower, Yu Garden, Silk factory, Jade Buddha Temple
Day 15 Shanghai Departure
Day 1 Arrive in Beijing
Place&Transport: Beijing
Today's Activities: Pick you up at the exit of Beijing international airport
Accommondation: Four or Five Stars Hotel (Can be customized) in Beijing
Meal: N/A
Welcome to Beijing: Welcome to the national capital-the city of Beijing! Beijing is the second largest Chinese city by urban population after Shanghai and is the nation's political, cultural, and educational center. The city is renowned for its opulent palaces, temples, parks and gardens, tombs, walls and gates, and its art treasures and universities have made it a center of culture and art in China. Beijing hosted the 2008 Summer Olympics and was chosen to host the 2022 Winter Olympics, which will make it the first and only city to ever host both events.
The rest of the day is for you to have a good rest and recover from jetlag in your hotel.
Day 2 Beijing
Place&Transport: Beijing
Today's Activities: Tiananmen Square, Forbidden City, Temple of Heaven, Hutong Bicycle Tour
Accommondation: Four or Five Stars Hotel (Can be customized) in Beijing
Meal: B,L
If you get up very early in the morning and arrives at the Tiananmen Square before sunrise, you can go to see the dawn flag raising ceremony in the Square. And you can have a relaxing time in Tiananmen Square and take some photos.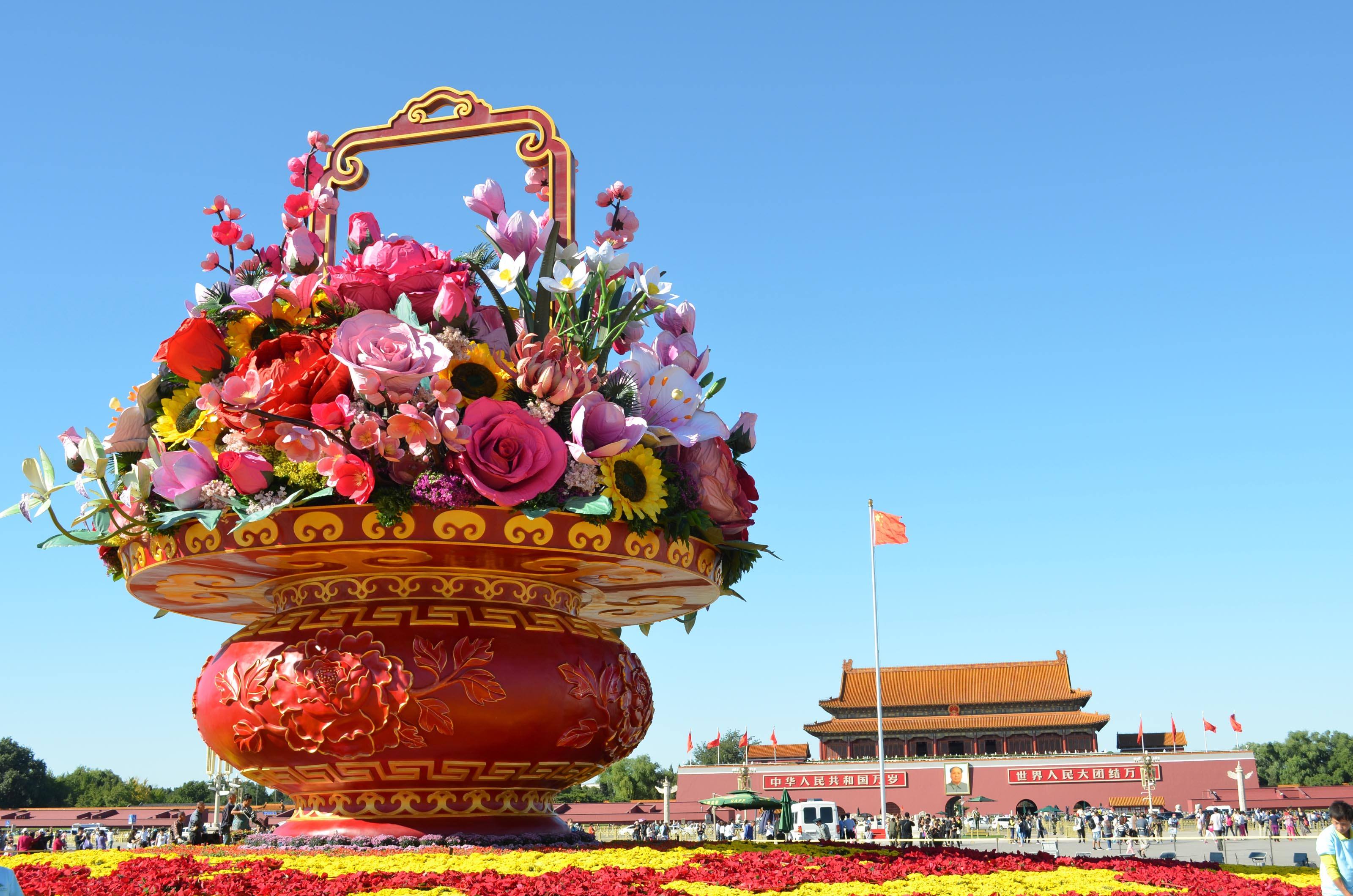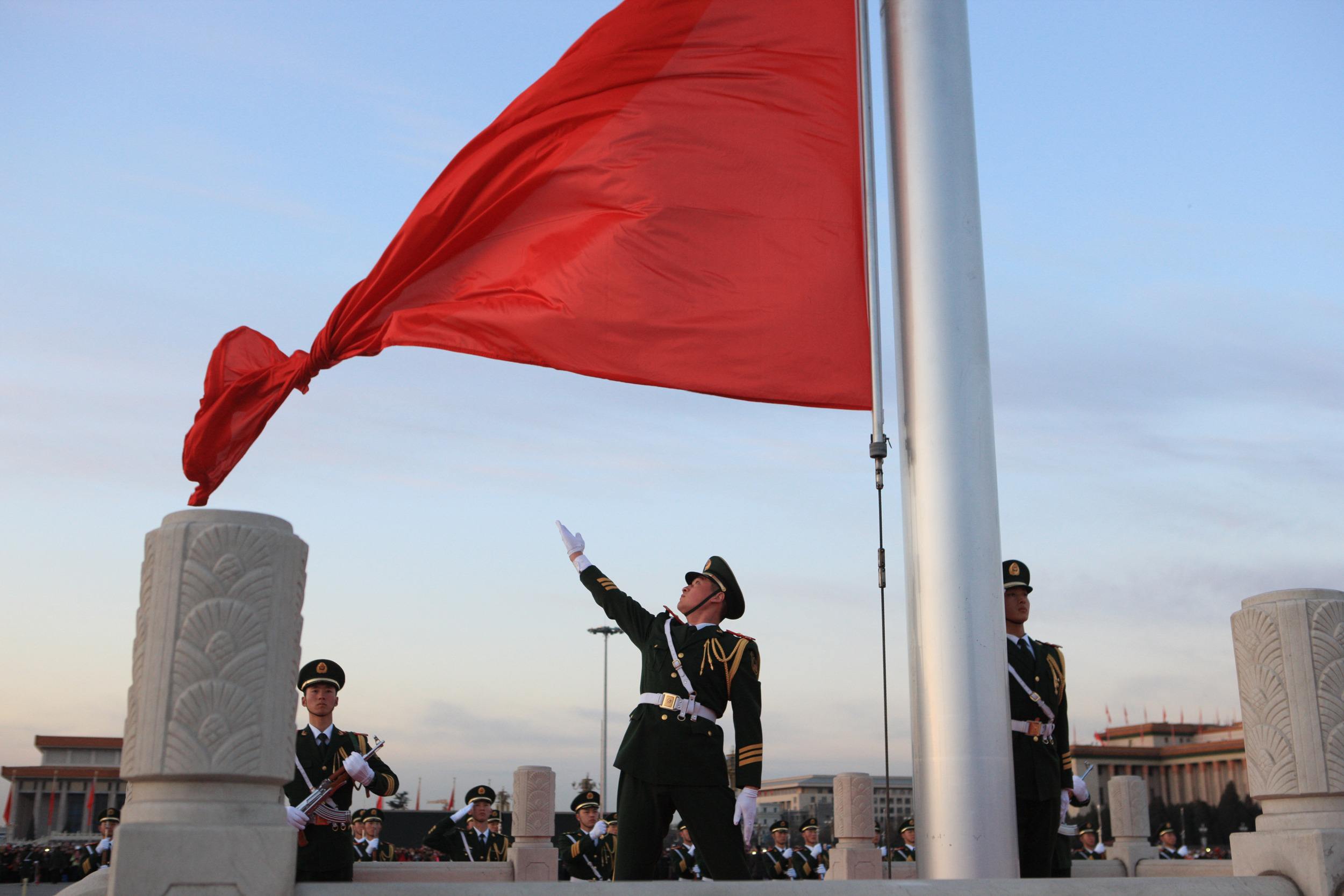 Upon your arrival at the Forbidden City, you will notice the dominant color in the Forbidden City is yellow, as yellow is the symbol of the royal family. Roofs are built with yellow glazed tiles; decorations in the palace are painted yellow; even the bricks on the ground are made yellow in special process. However, there is one exception. Wenyuange, the royal library, has a black roof. Because it was believed black represented water in the ancient China which could extinguish fire.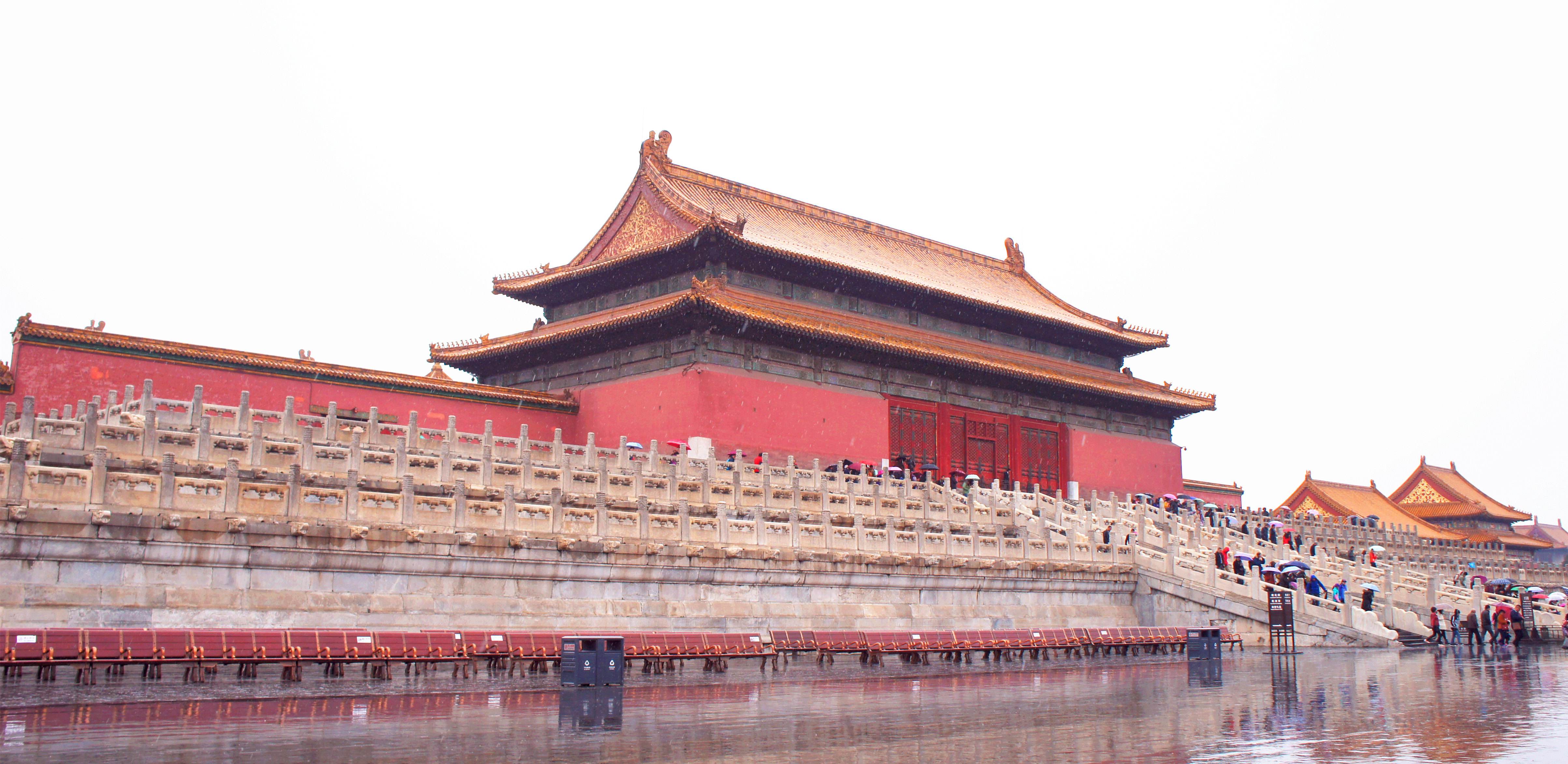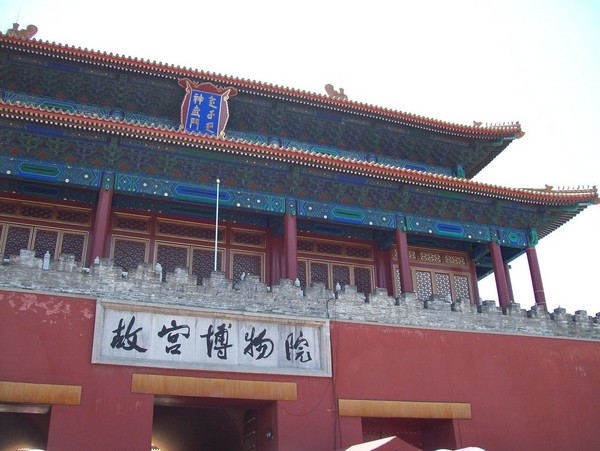 Then you have the chance to visit the Temple of Heaven, you are recommended to visit the Three Echo Stones, which is outside of the gate of the Imperial Vault of Heaven. If you speak facing the Vault while standing on the first stone, you will hear one echo. Standing on the second and then the third stone, you will hear two and three echoes respectively. Another interesting and famous place for you to visit is called Echo Wall owning special feature. The wall encloses the Imperial Vault of Heaven and its perimeter is 193 meters long. If you and your friend stand at the east and the west roots of the wall respectively and you whisper a word, then your friend will hear clearly what you say.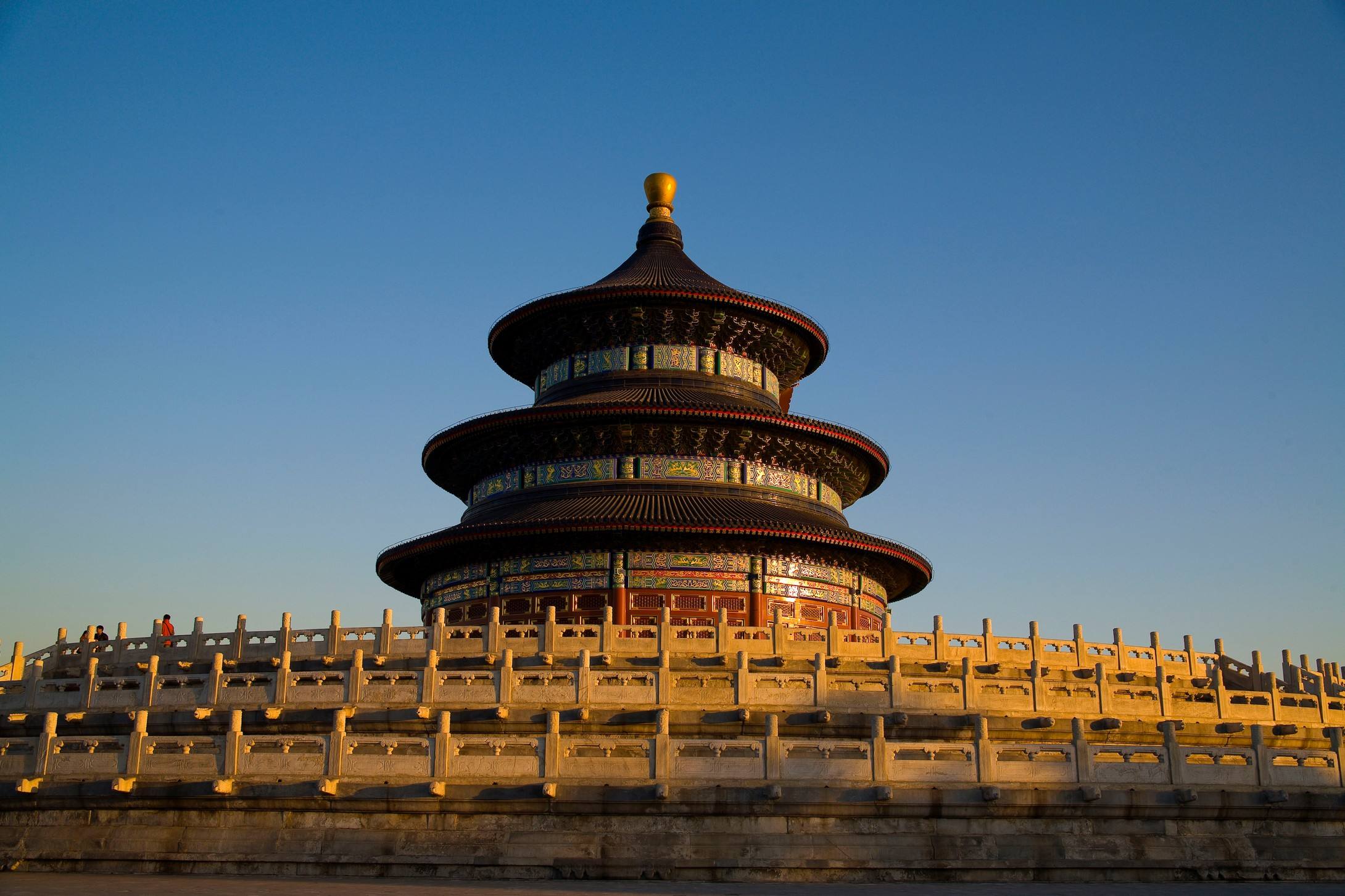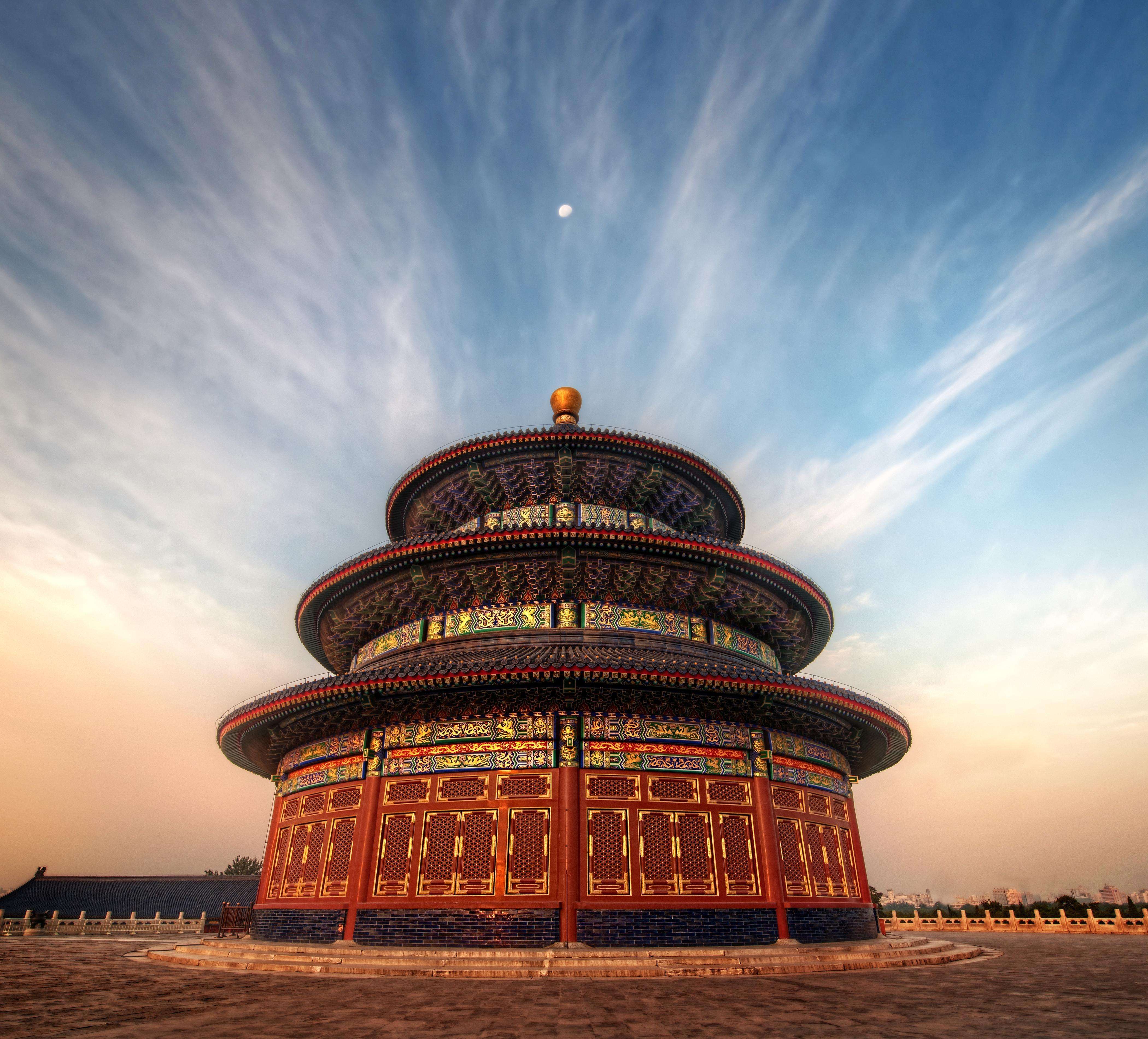 At last, we will help you rent a bike, and you can explore the traditional Hutong, which tells the story of growth and change and daily local life from ancient to present in old Beijing. Or you can talk with the local people and know more about their local conditions and customs.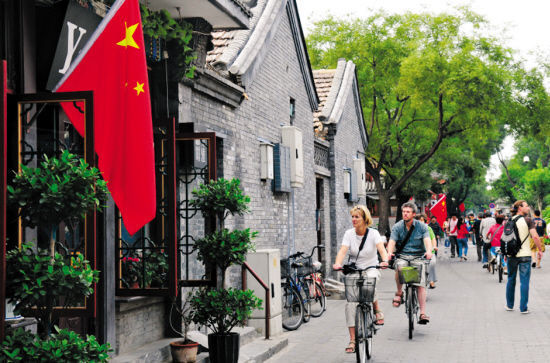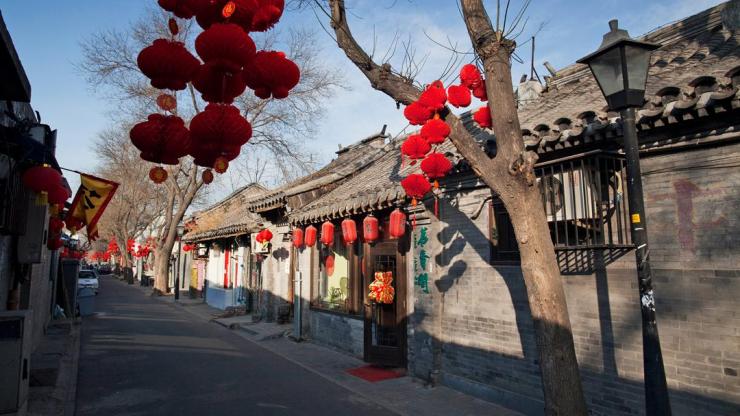 Day 3 Beijing
Place&Transport: Beijing
Today's Activities: Mutianyu Great Wall, Ming Tomb, The National Stadium and The Water Cube
Accommondation: Four or Five Stars Hotel (Can be customized) in Beijing
Meal: B,L,D
Today:One of the most important activities for the entire Beijing trip is the brief hiking at the Great Wall, Mutianyu section. No words can tell its amazement to the world. It is the must place you should visit in China. Its tremendous influence is well-known around the world. The Mutianyu stretch of the Great Wall is 22 kilometers long and has 22 watchtowers - the highest of which reaches an altitude of 540 meters above sea level, thanks to the mountain peak on which it is erected - making it the most densely packed section of the Great Wall as far as watchtowers go.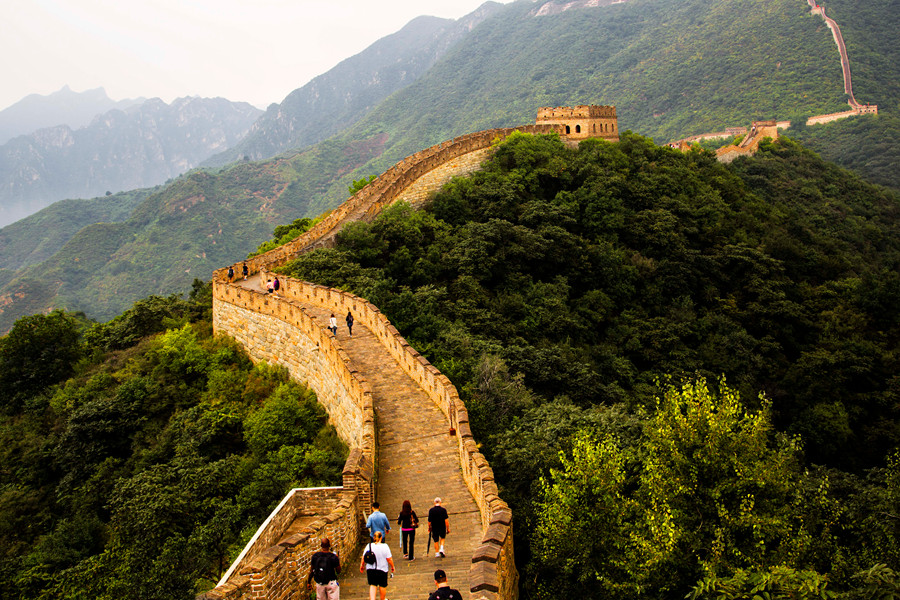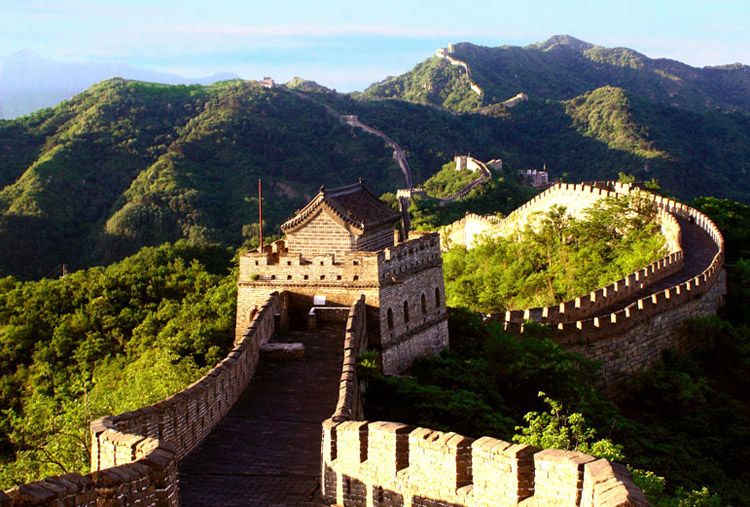 In the afternoon, you will continue the visit to the Sacred Way and the Ming Tomb. The Ming Tomb was originally built only as Changling, the tomb of Emperor Zhuli and his empresses. This is the most magnificent of the tombs. The succeeding twelve emperors built their tombs around Changling. We feel that it is necessary to remind visitors with heart problems to consider carefully whether they should enter the underground chambers. The atmosphere and dull lighting can be a problem. As always, do not hesitate to consult your guide, who will be able to offer advice.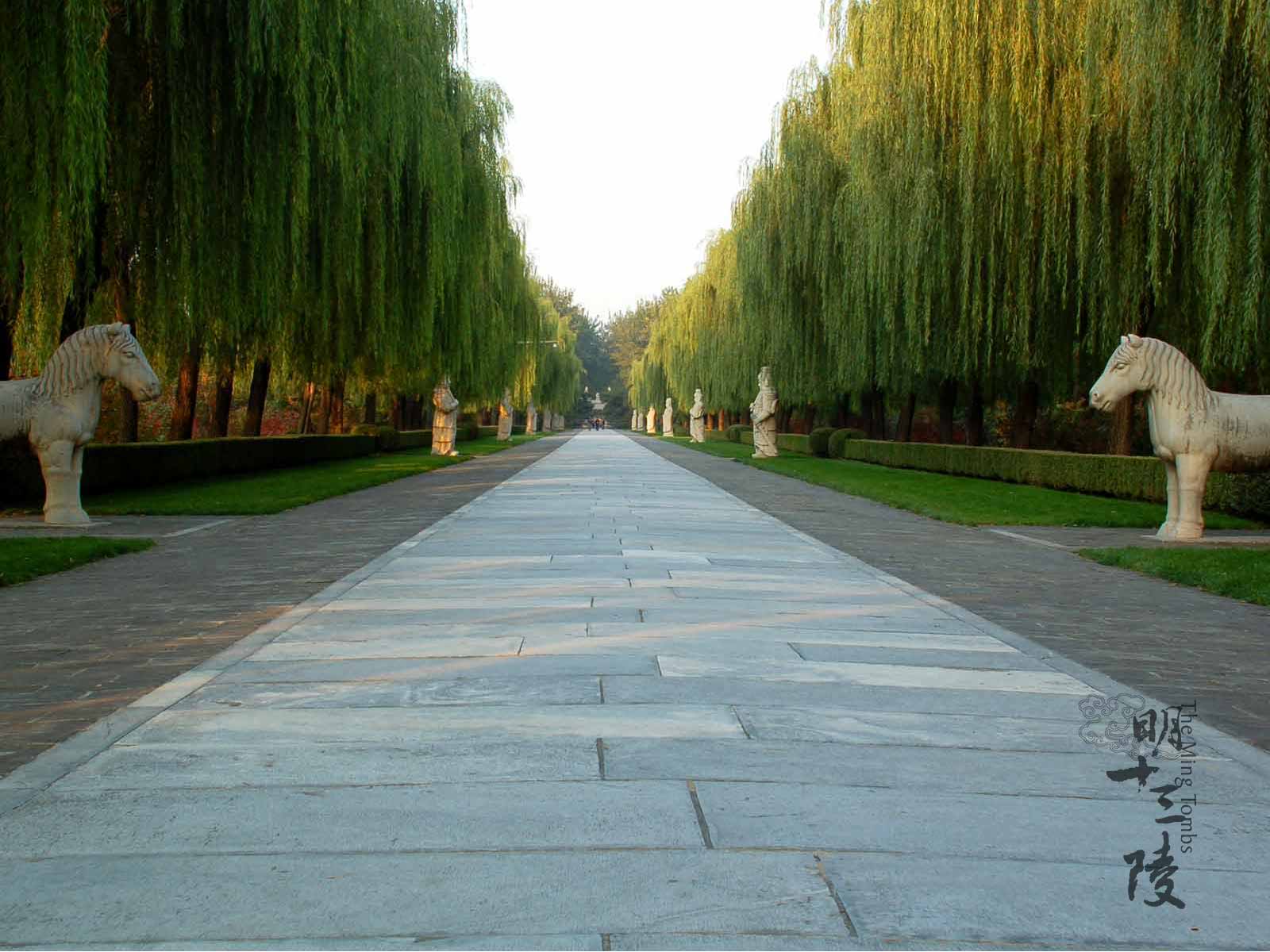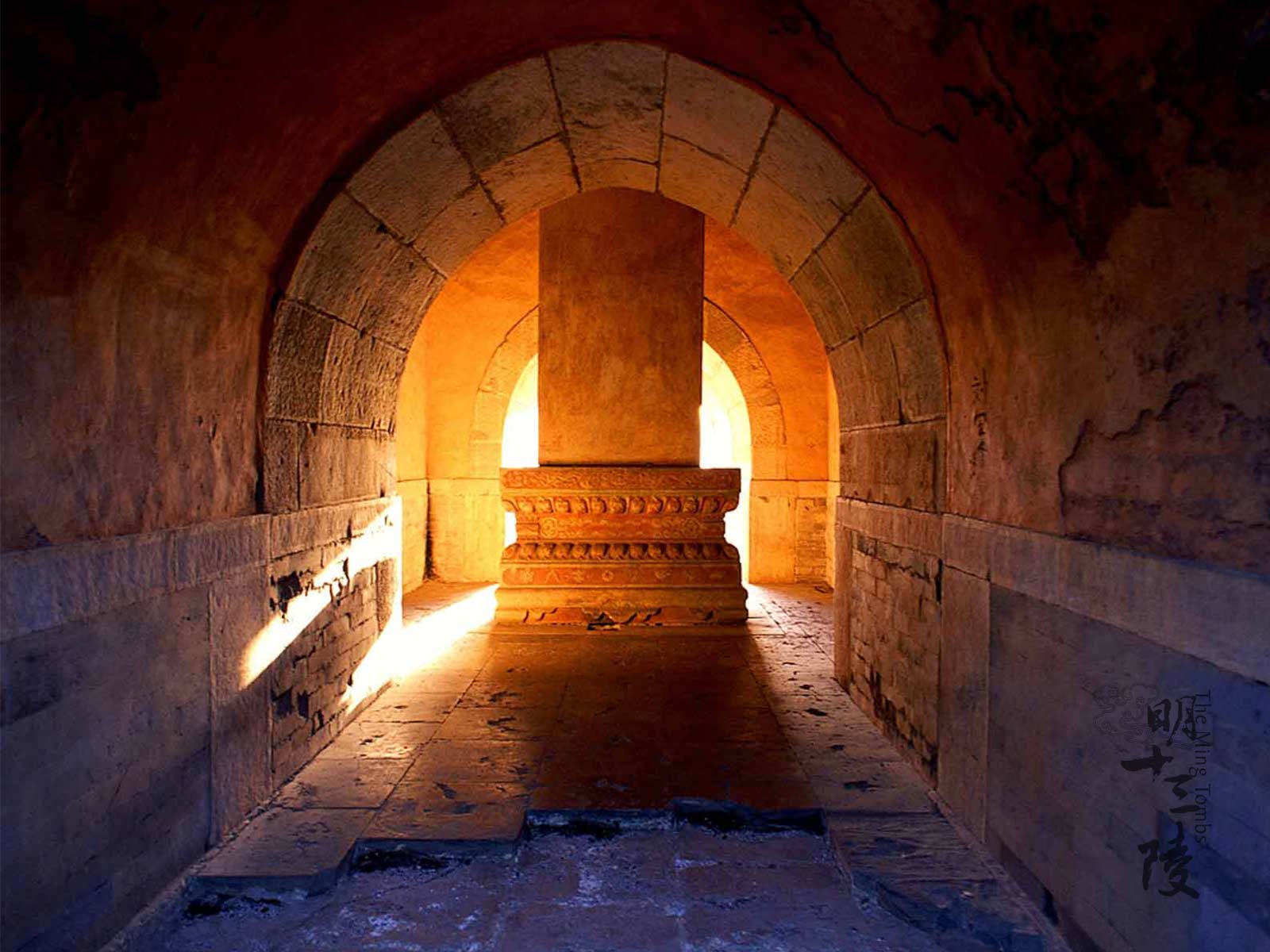 On the way back to your hotel, you are fortunately to pass by the famous Bird's nest and the Water Cube. You can take their exterior photography photographs to keep track of the two grand constructions and leave a pleasant memory here.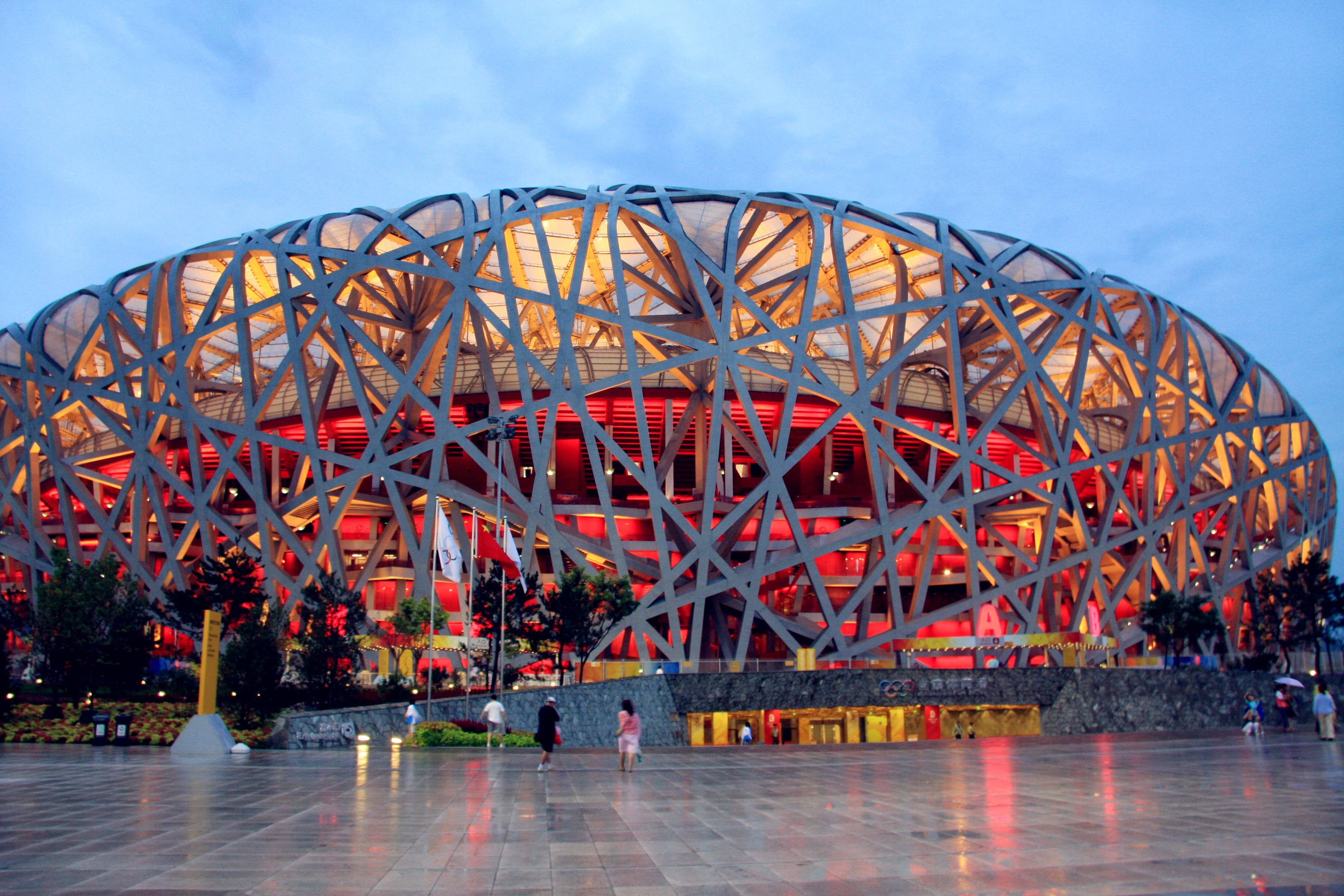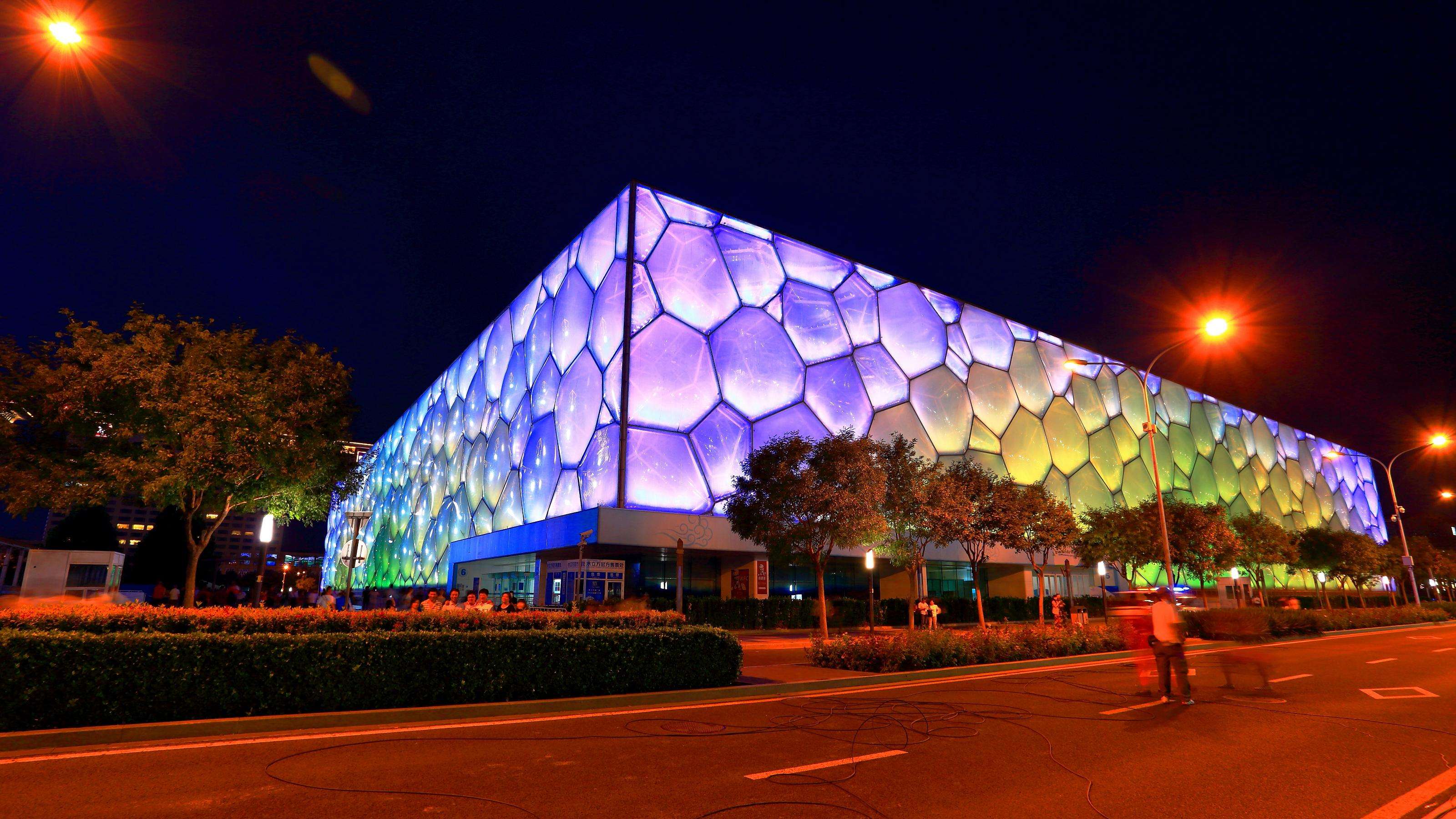 Day 4 Beijing-Xian
Place&Transport: Beijing to Xian
Today's Activities: Summer Palace, Beijing to Xian
Accommondation: Four or Five Stars Hotel (Can be customized) in Xian
Meal: B,L
Have a visit to the Royal Summer Palace in the morning. Covering an area of 4,300 mu 290 hectares, the park in Beijing is an outstanding example of imperial gardens. The landscape architect utilized Longevity Hill and Kunming Lake to create a paradise of hills and waters. Artisans reproduced the garden architecture styles of various palaces in China and combined them to create a harmonious atmosphere.This ancient royal garden is beautifully composed of palaces, temples, gardens, pavilions, lakes and corridors fully radiating the natural beauty and the grandeur of imperial gardens. As the largest garden in China, the Summer Palace is today the center of interests of all tourists coming to visit Beijing and its many cultural and historical relics.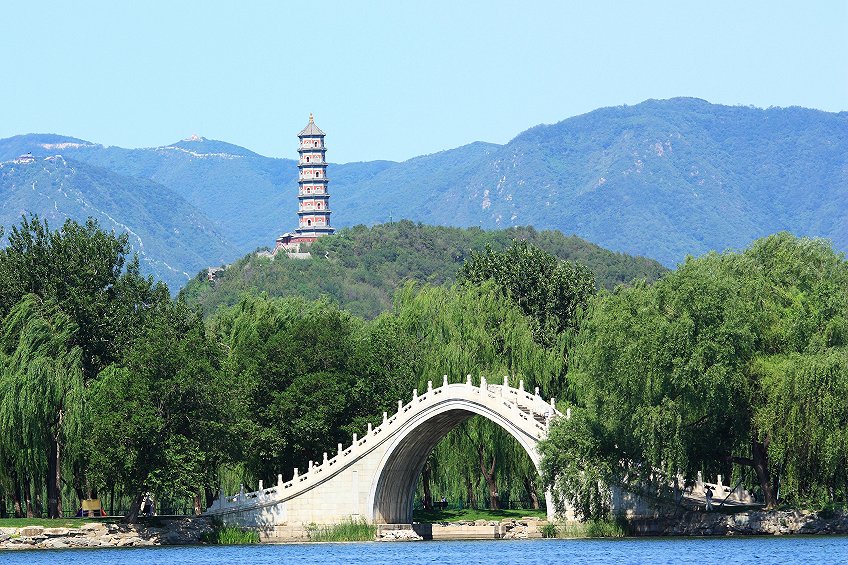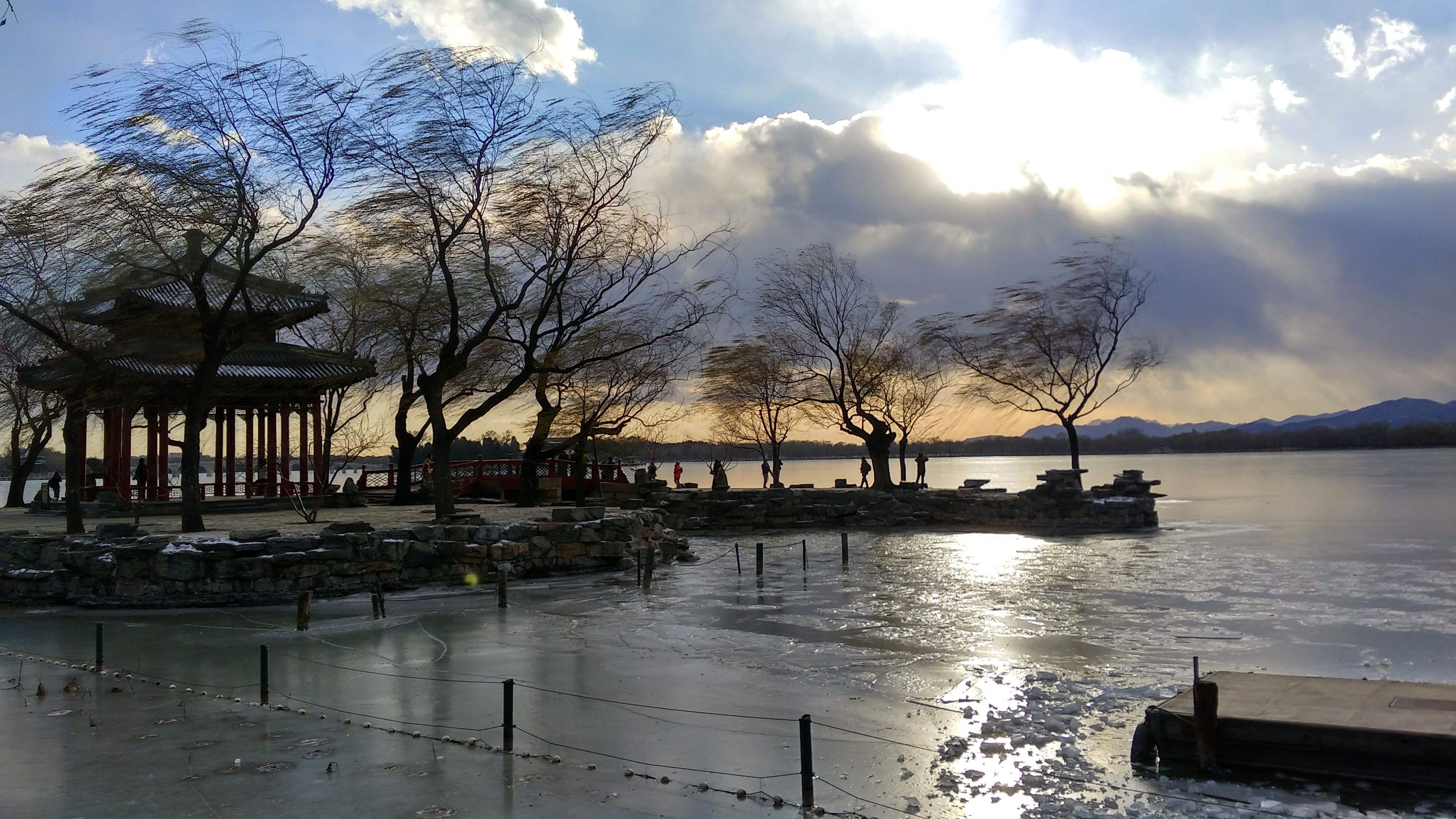 Then take a flight to Xi'an, you can relax and prepare for the trip next day.
Day 5 Xian
Place&Transport: Xian
Today's Activities: Qin Terra-cotta Army, Shaanxi History Museum
Accommondation: Four or Five Stars Hotel (Can be customized) in Xi'an
Meal: B,L
Xi'an is a historical significant city, which used to be the imperial capital of several dynasties, and we will show you the splendid Chinese ancient history. Your trip in Xi'an begin in the Qin Terra-cotta Army Museum. Built on the site of the terra-cotta warriors and horse's pits in the Emperor Qin's Mausoleum, the museum is located at the northern piedmont of Lishan Mountain 7.5 kilometers east of Lingtong County in Shaanxi Province and 37.5 kilometers west of Xi'an City. Excavation of the vault revealed thousands of terra-cotta warriors and their horses, an entire army designed to follow its emperor into eternity. The emperor's terra cotta army was found in three underground timber lined vaults. The life-sized terracotta figures vary in height, uniform, and hairstyle in accordance with rank, which will surely leave you deep impression.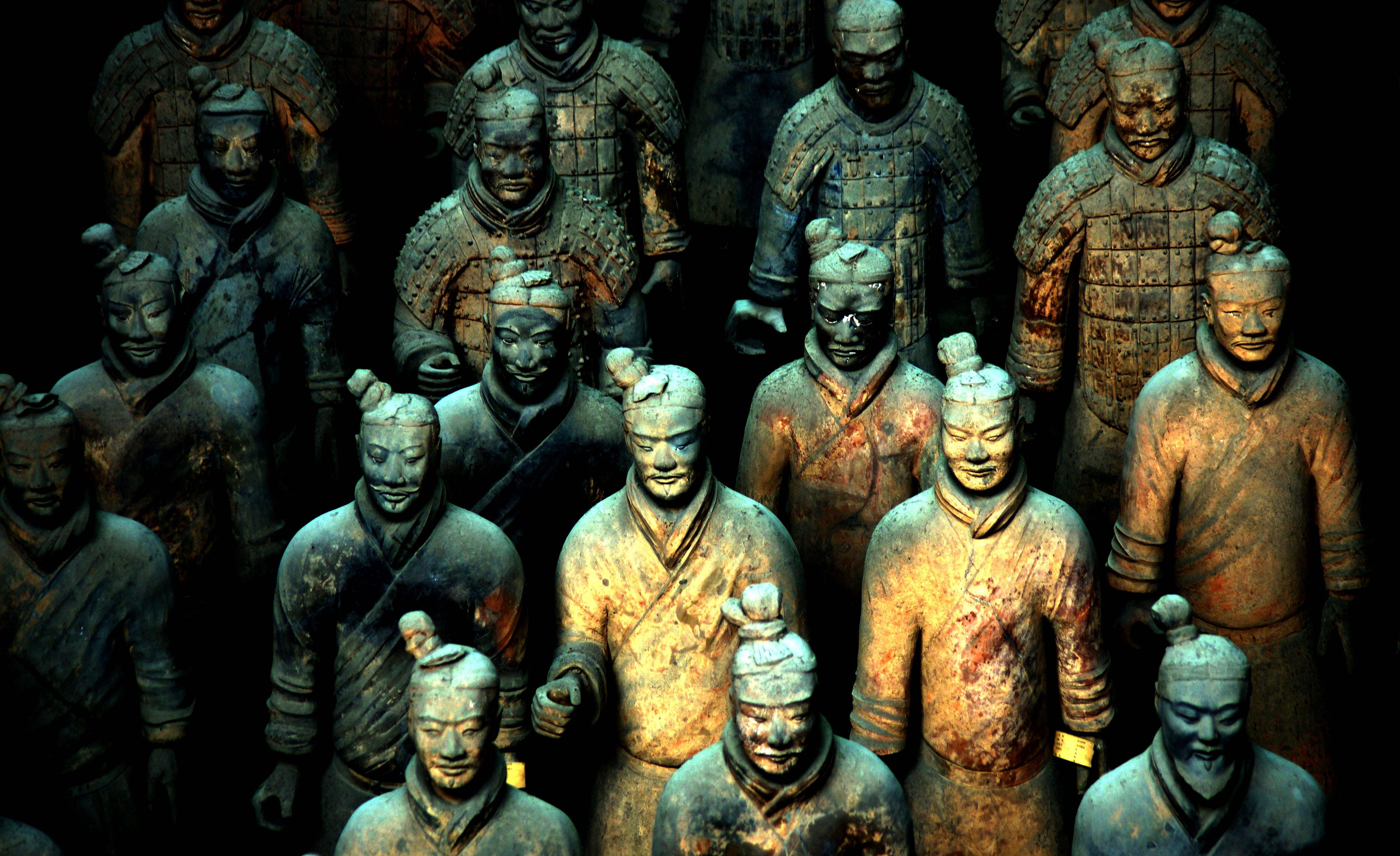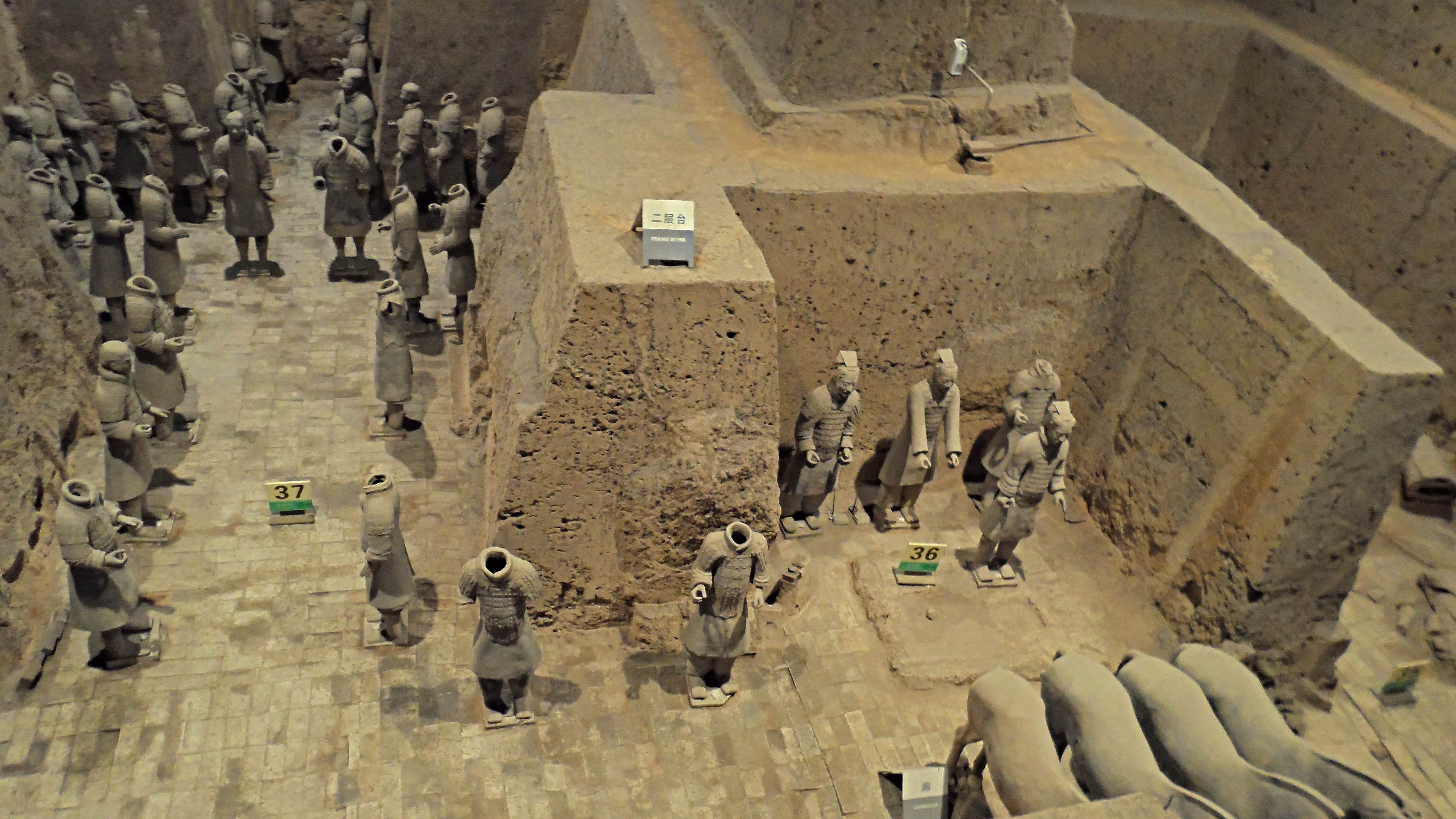 After that, you are recommended to visit Shaanxi History Museum to know more about the glorious history. The building covers a area of over 70,000 square meters and houses more than 370,000 historical items excavated from all over Shaanxi Province, including murals, paintings, pottery, coins, as well as bronze, gold, and silver objects. The modern museum was built between 1983 and 2001 and its appearance recalls the architectural style of the Tang Dynasty.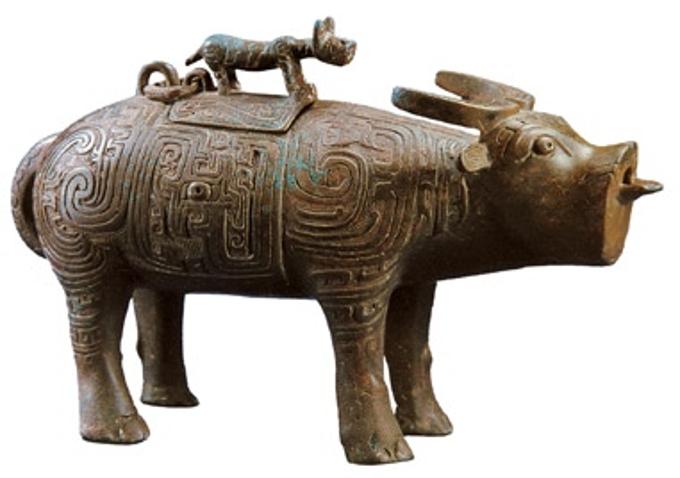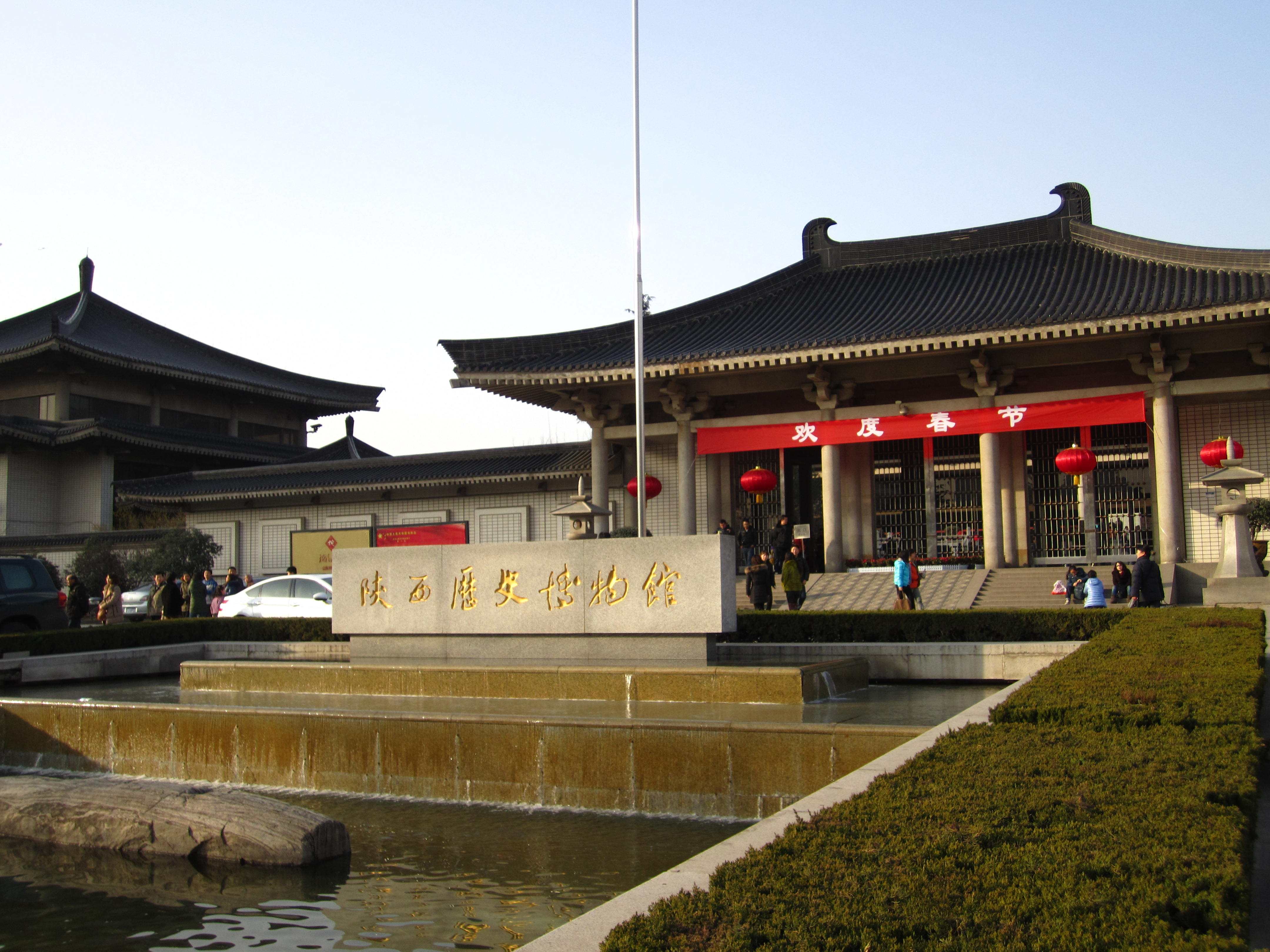 Day 6 Xian
Place&Transport: Xian
Today's Activities: Big Wild Goose Pagoda, Ancient City Wall, the Forest of Stone Tablets Museum, Muslim Quarter
Accommondation: Four or Five Stars Hotel (Can be customized) in Xian
Meal: B,L
Get up early and head to the Big Wild Goose Pagoda. Walk up the Big Wild Goose Pagoda's spiral staircase for an excellent view of Xi'an and countryside. Do this early or late in the day during the tourist season to avoid long waits. In ancient times,successful candidates in the highest imperial examinations always left their signature in the tower which was called Superscription of the Wild Goose Tower. In addition, many celebrities left poems or some other literature works.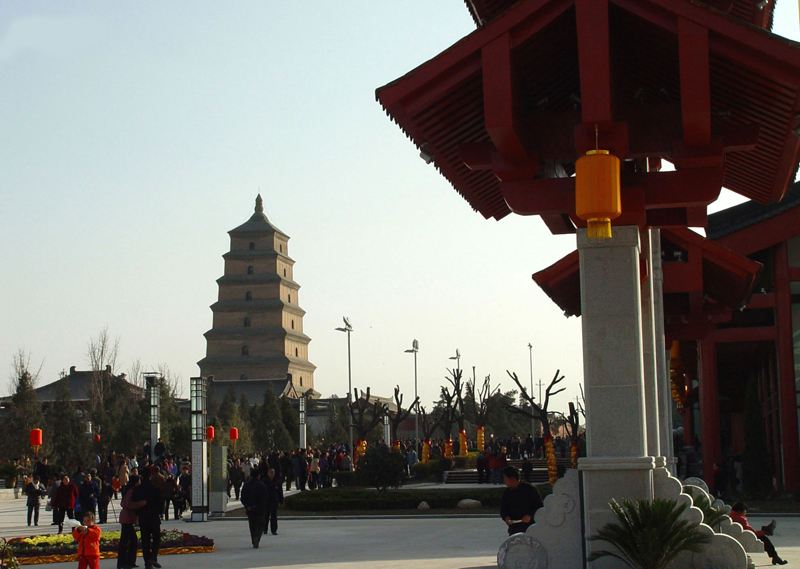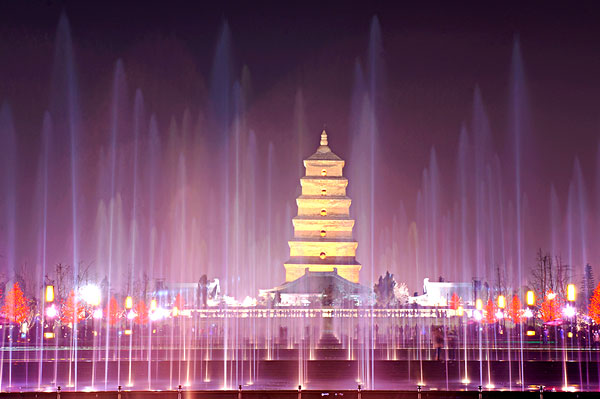 After that, you can visit the Ancient City Wall.This wall represents one of the oldest and best preserved Chinese city walls, as well being one of the largest ancient military defensive systems in the world. Now it is 12 meters tall, 12-14 meters wide over14 kilometers in length with a deep moat surrounding it. You can walk, or even cycle on the wall. Its south gate is the largest with a suspension bridge. Most of the tourists choose the south gate for sightseeing.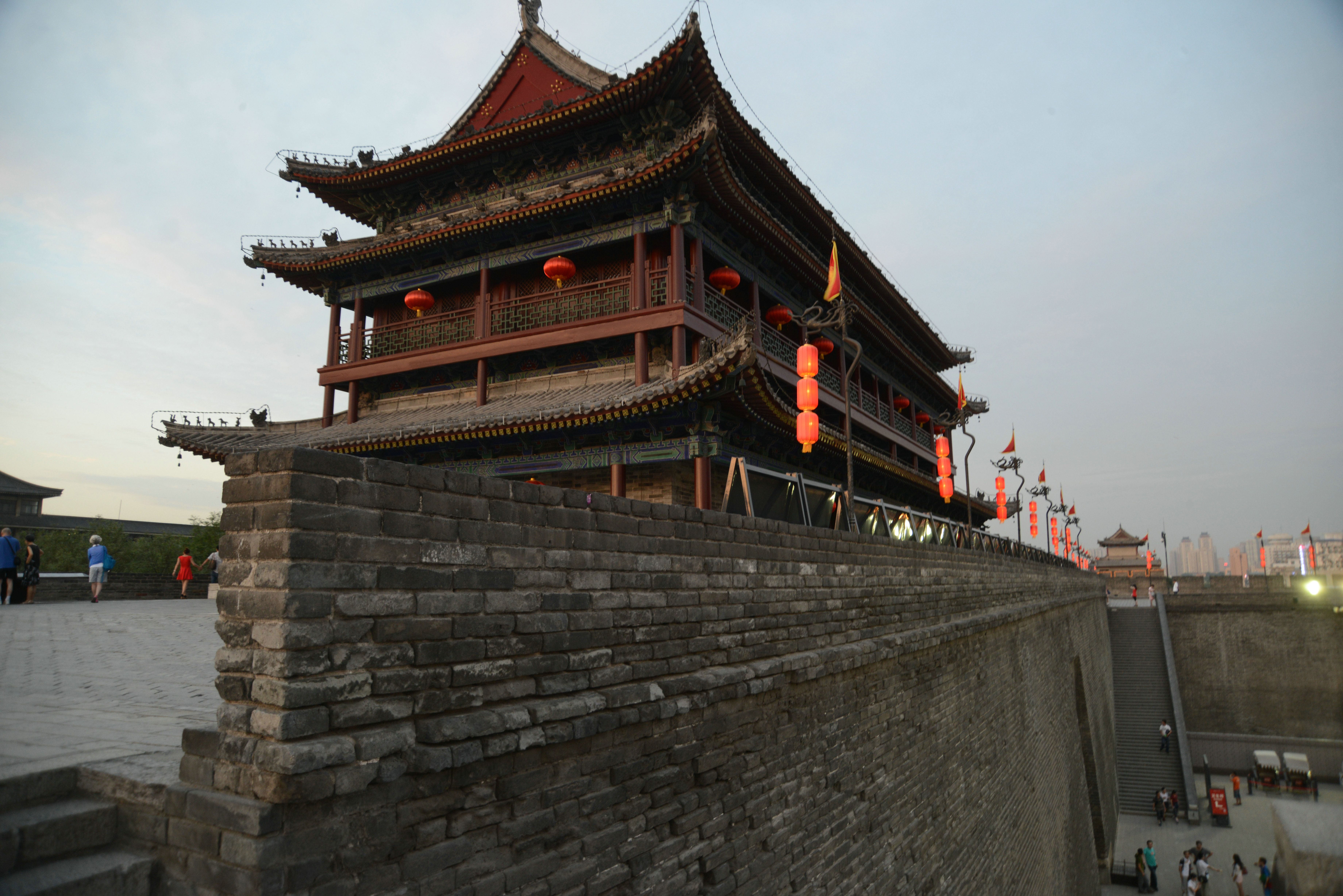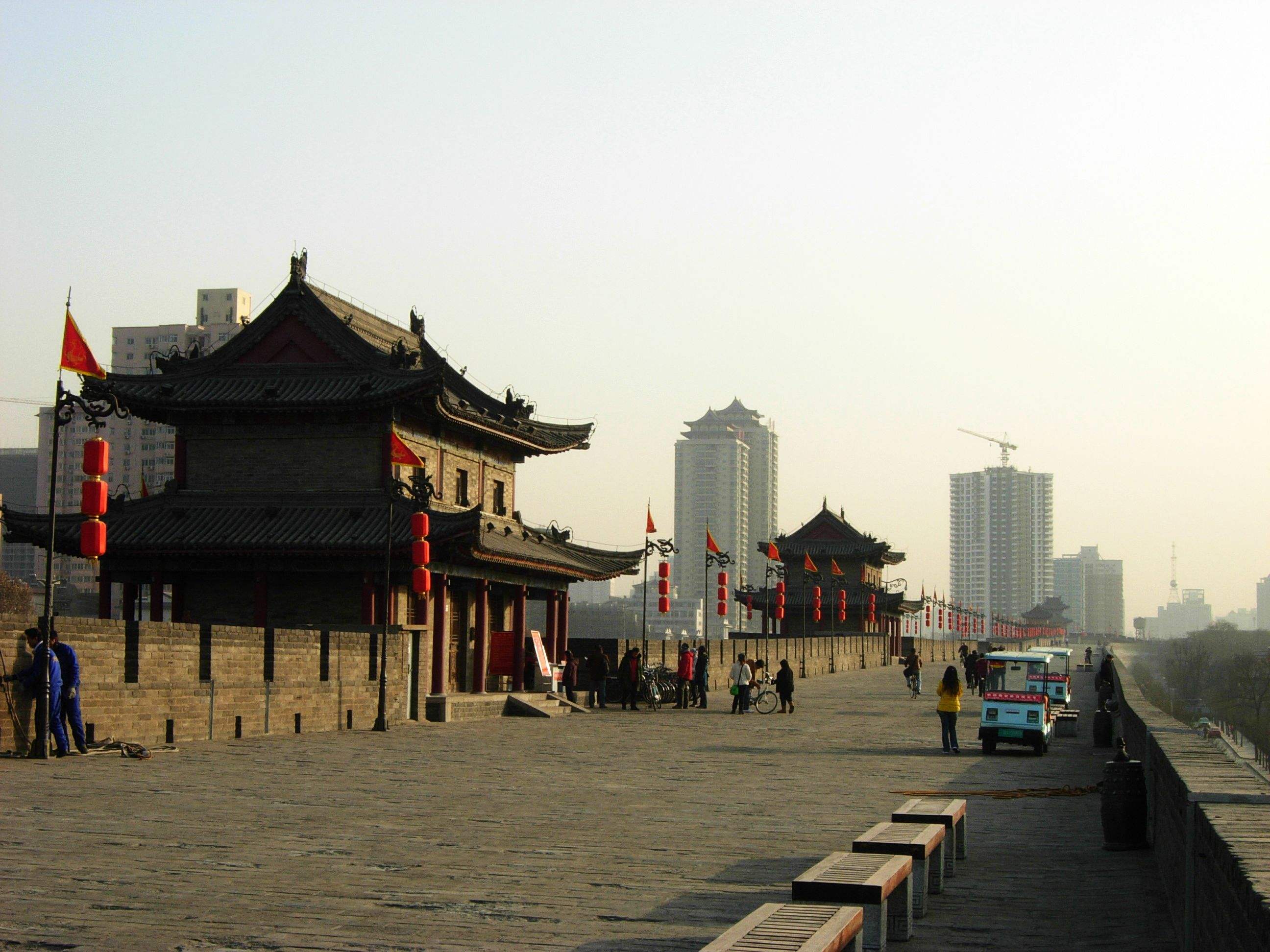 Finally,you can get to the Forest of Stone Steles, which holds a big collection of steles in China. It is one of the centers of ancient Chinese stone-engraving classic. It is also the center of the works of art of noted calligraphers of past dynasties. The numerous standing steles likens a forest, hence the name "Forest of Steles"'.With a history of over 900 years, it is an art treasure well known at home and abroad.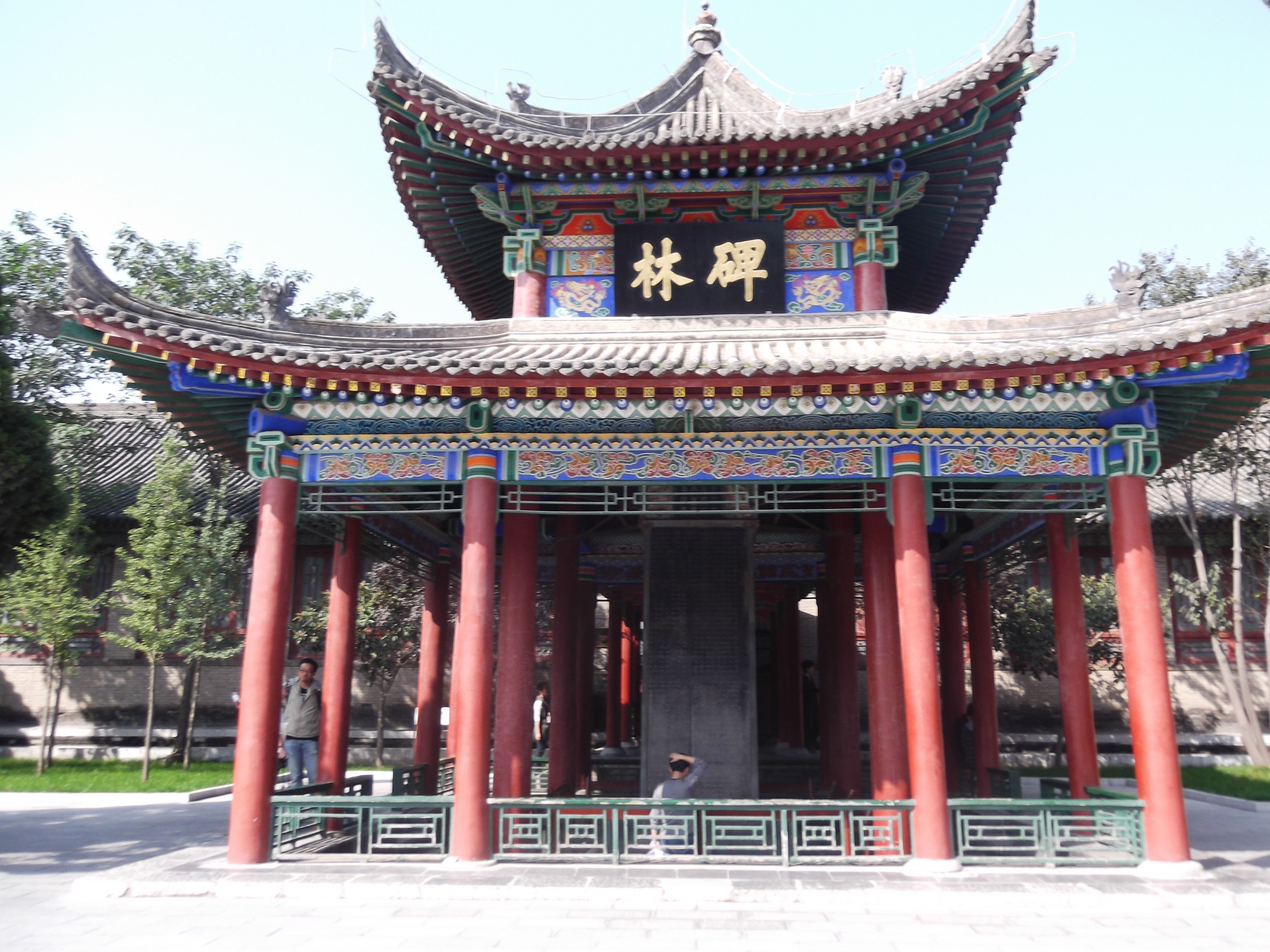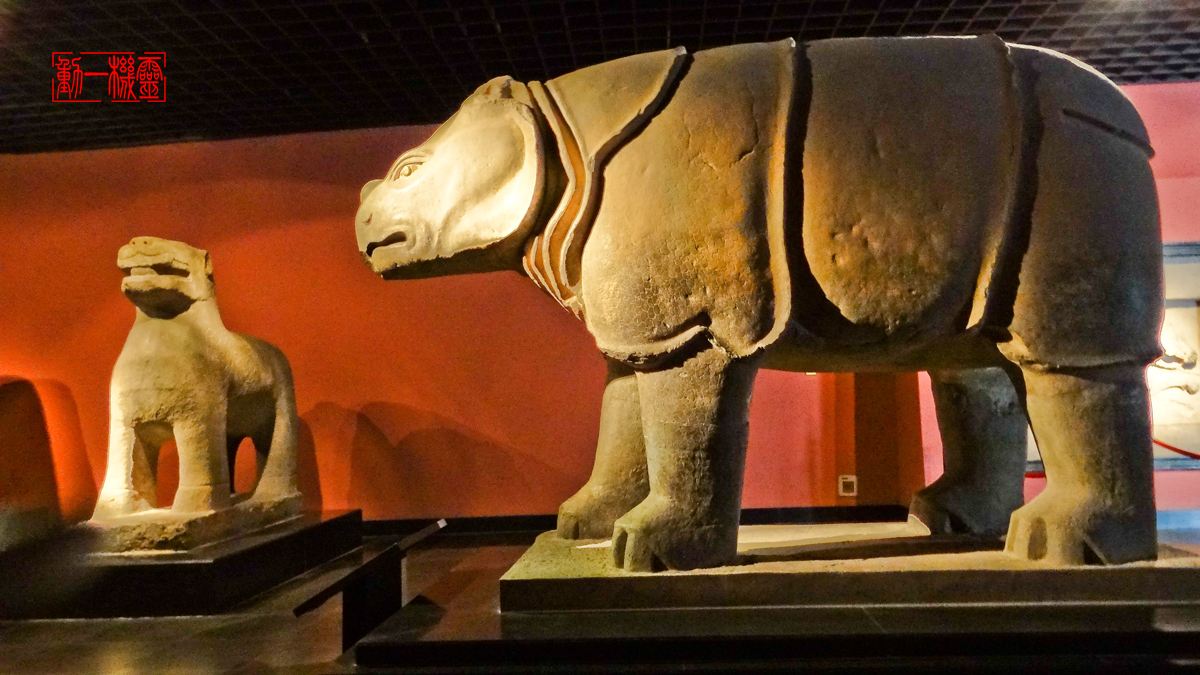 At night, you can stroll around the night market in Muslim Quarter which offers a wide range of bargains. The Muslim Quarter is the main gathering place of the local Muslim community and offers a great deal of exotic shops and savory restaurants. Xi'an is a city with a tolerant mind in religious culture and here you will find the harmonious getting-along of Buddhist culture and Muslim culture. Besides, you can taste various authentic local snacks here. The most sacred part in this community is without doubt the Great Mosque, featuring a great mixed architecture of Chinese and Arabic styles. You may happen to meet with some Muslim followers coming for worship.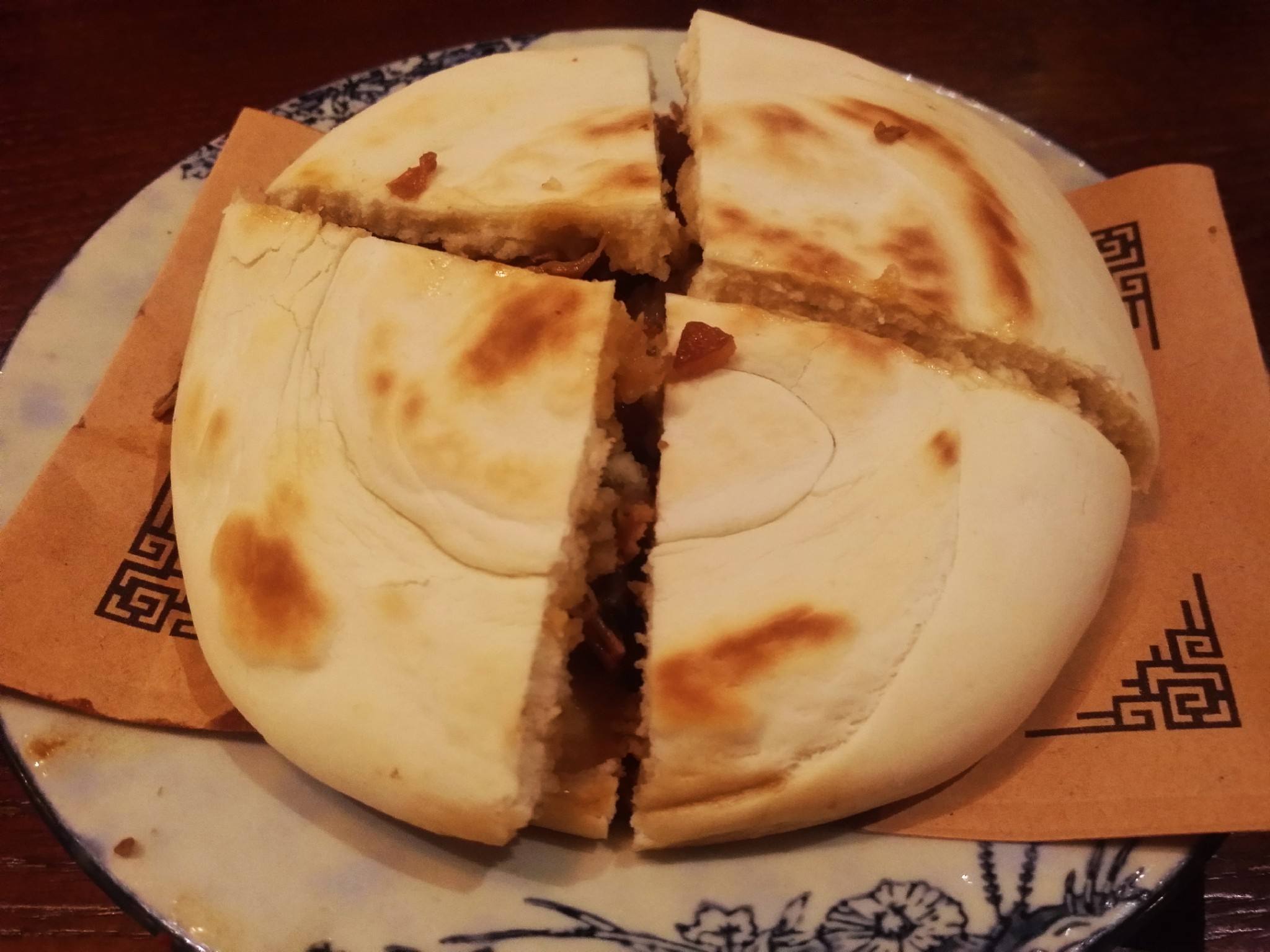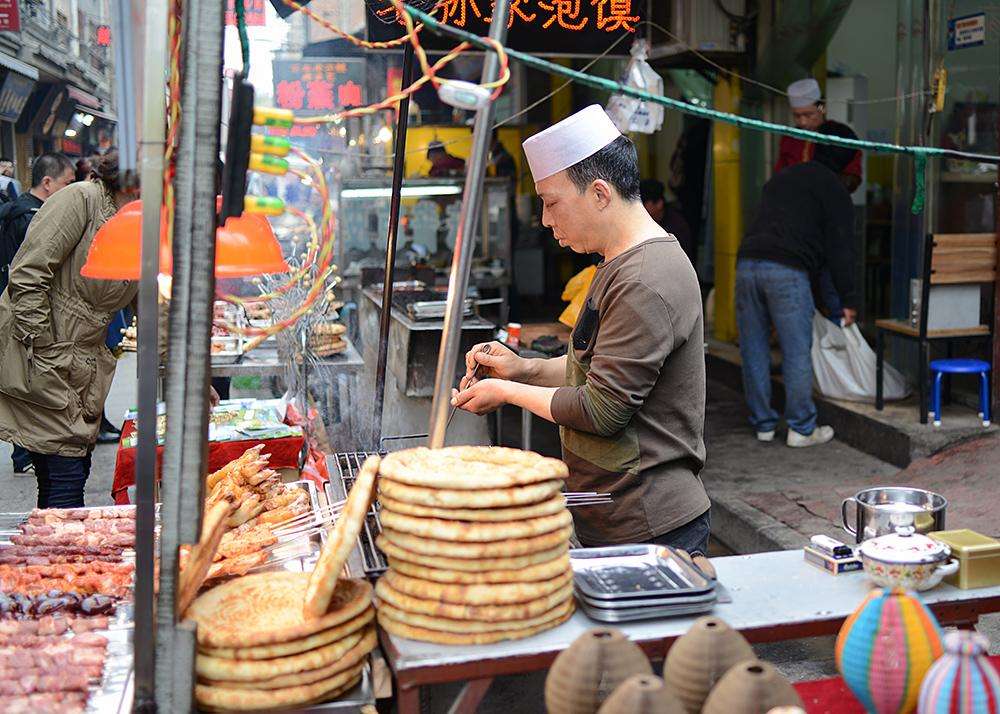 Drive you back to your hotel.
Day 7 Xian-Chengdu
Place&Transport: Xian
Today's Activities: Jinli Ancient Street, Xian to Chengdu
Accommondation: Four or Five Stars Hotel (Can be customized) in Chengdu
Meal: B,L
After breakfast, you leave Xi'an for Chengdu today.
After landing, drive you to the hotel immediately. And then you can go to Jinli Street to do some leisure walk. Chengdu Jinli Ancient Street was set up and opened for public in 2004. Walking in this street, historic lanes, old official residences, vernacular dwelling, inns and shops will bring you back to the ancient China. The elegant style of the architectures tells you what Sichuan looks like during the Qing Dynasty. Sichuan Culture is inlayed in this ancient street. In Jinli, you can't miss snack. More famous and delicious foods are buckwheat noodle, Sandapao, Chinese crispy bread with beef, yellow fermented glutinous rice, fried sugar pastry ball, and so on.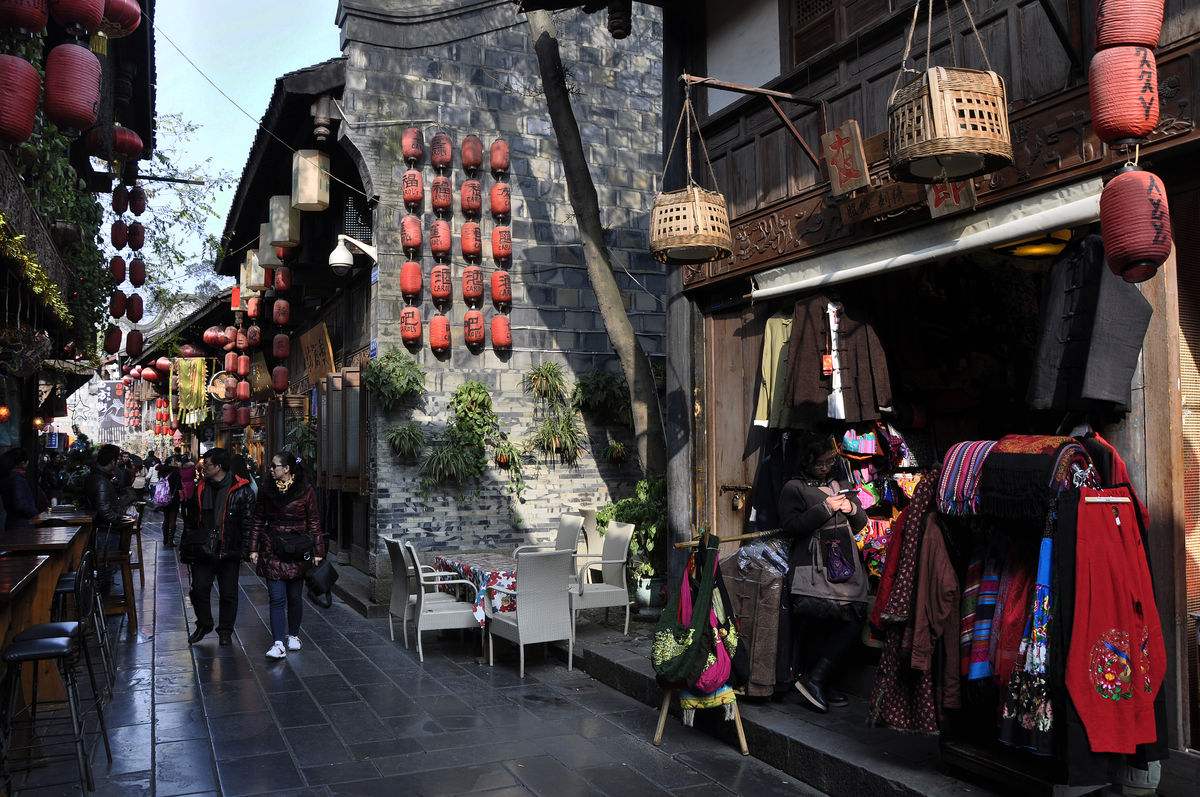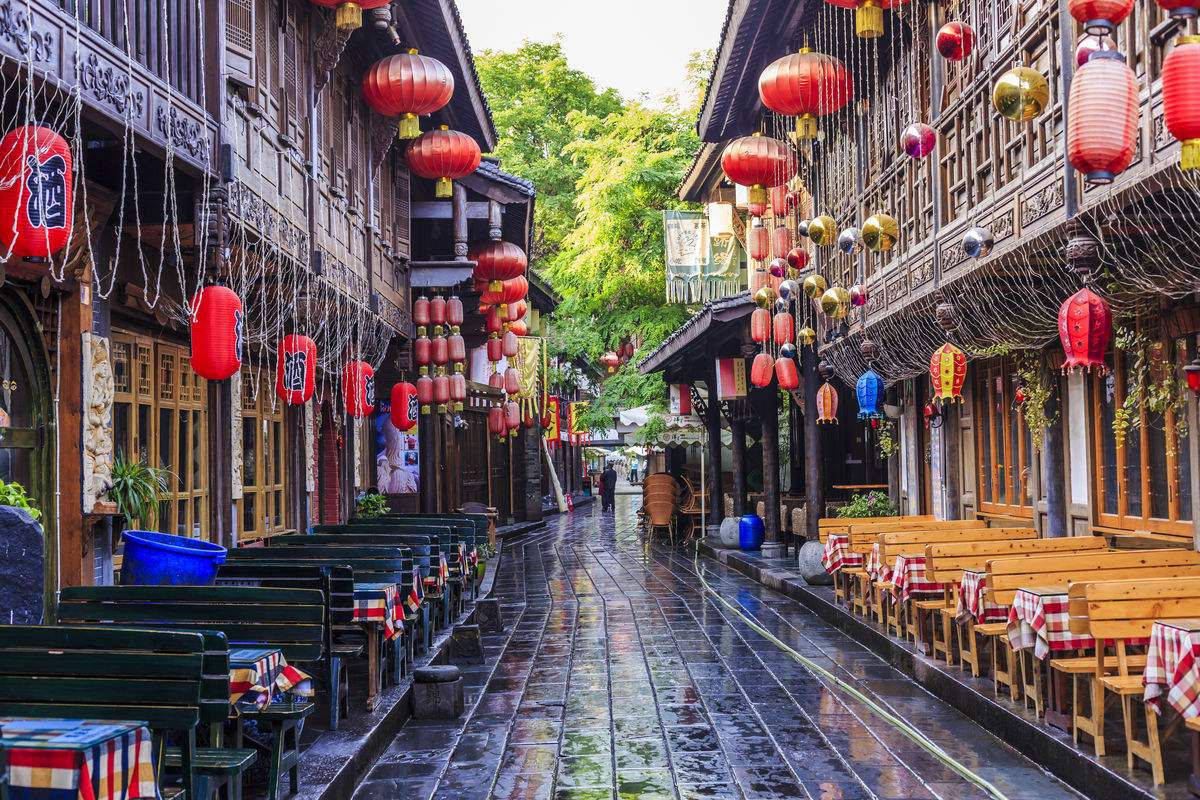 Then, drive you back to the train station, you will take the high-speed train from xian to chengdu.
Day 8 Chengdu
Place&Transport: Chengdu
Today's Activities: Thatched Cottage of Dufu, Wuhou Shrine, Wangjiang Pavilion Park, Hot Pot
Accommondation: Four or Five Stars Hotel (Can be customized) in Chengdu
Meal: B,L
You will have a city tour that covering the visit to Thatched Cottage of Dufu, Wuhou Temple and Wangjiang Park. Du Fu's Thatched Cottage is a park of his former residence and is arguably the most beautiful green space in Chengdu. Dufu lived here for about four years and composed more than 240 poems that are still popular today, and Dufu Thatched Cottage of Chengdu is considered to be "holy land in history of Chinese literature". The cottage is a simple ancient architecture and elegant beautiful gardening, with rich, precious collections, ingenious and wonderful signboards and great stone inscriptions.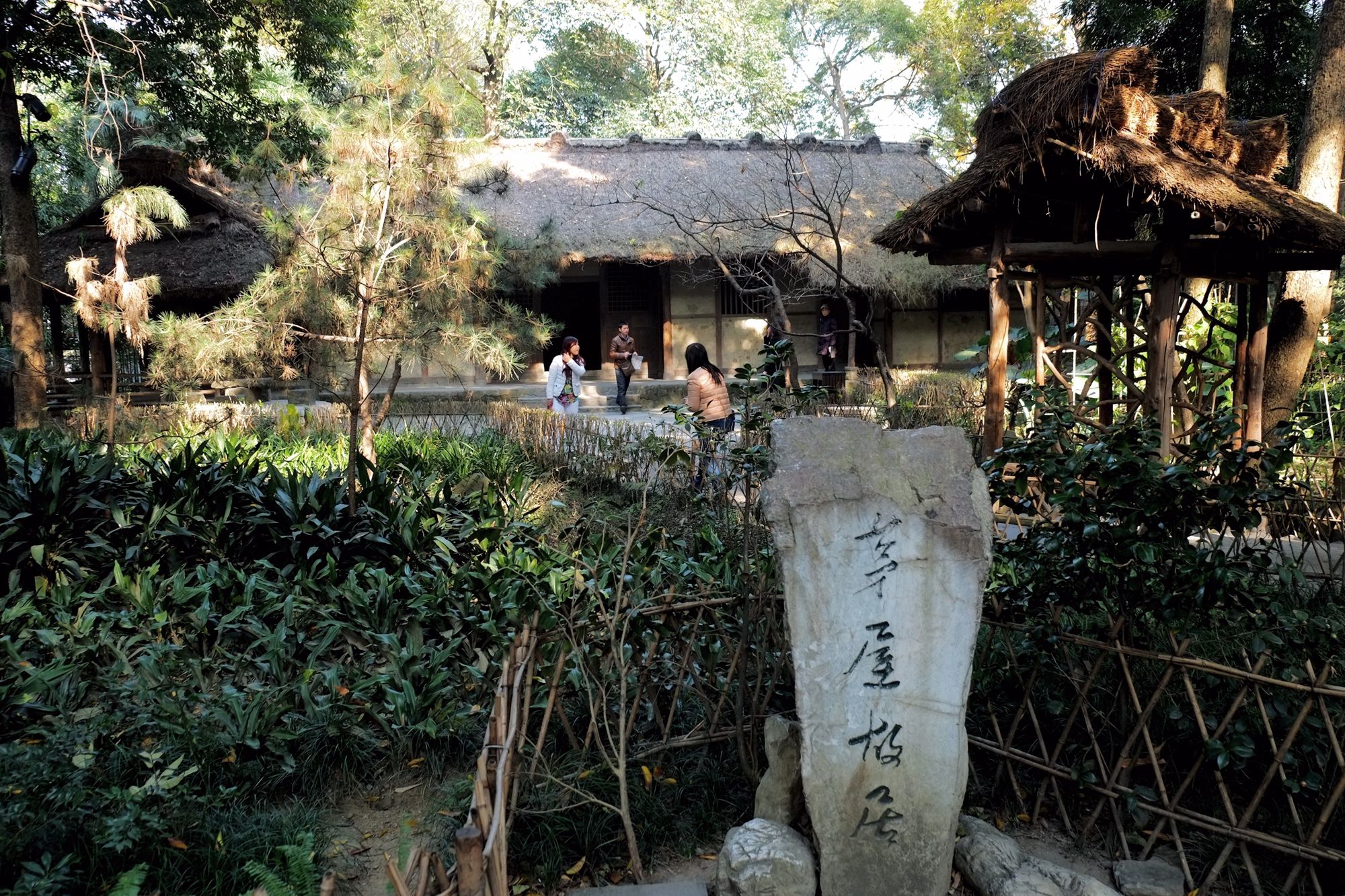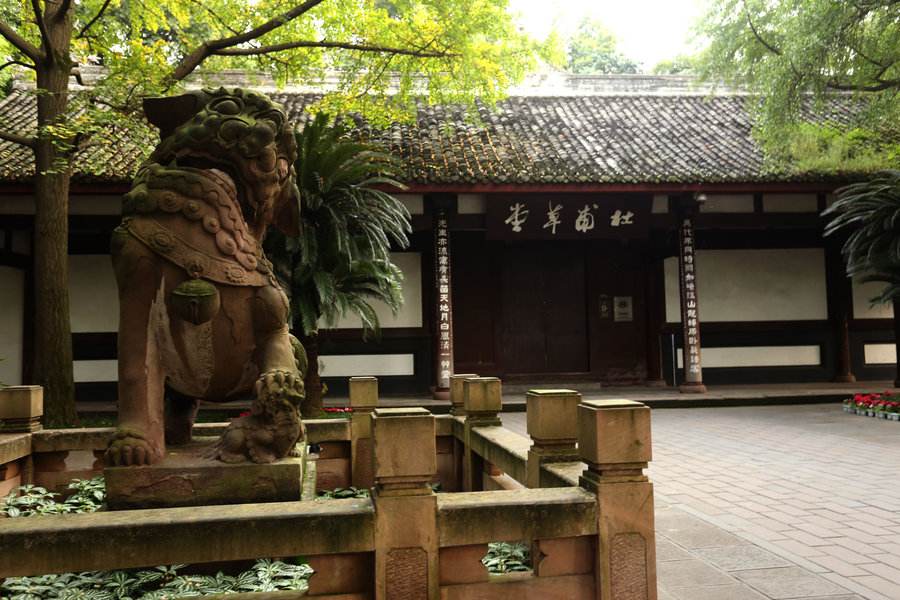 Continue your tour to Wuhou Shrine, located in Wuhou Shrine Street in south of Chengdu city, consists of King Liu Bei's mausoleum, halls memorizing Zhuge Liang and other ministers, generals of Kingdom Shu, and is the only temple in China that the emperor and his minister worshiped together. The Wuhou Shrine is a memorial to Zhuge Liang (181-234), a general and prime minister of the Three Kingdoms period who was renowned and respected as much for his wisdom and loyalty as he was for his military brilliance.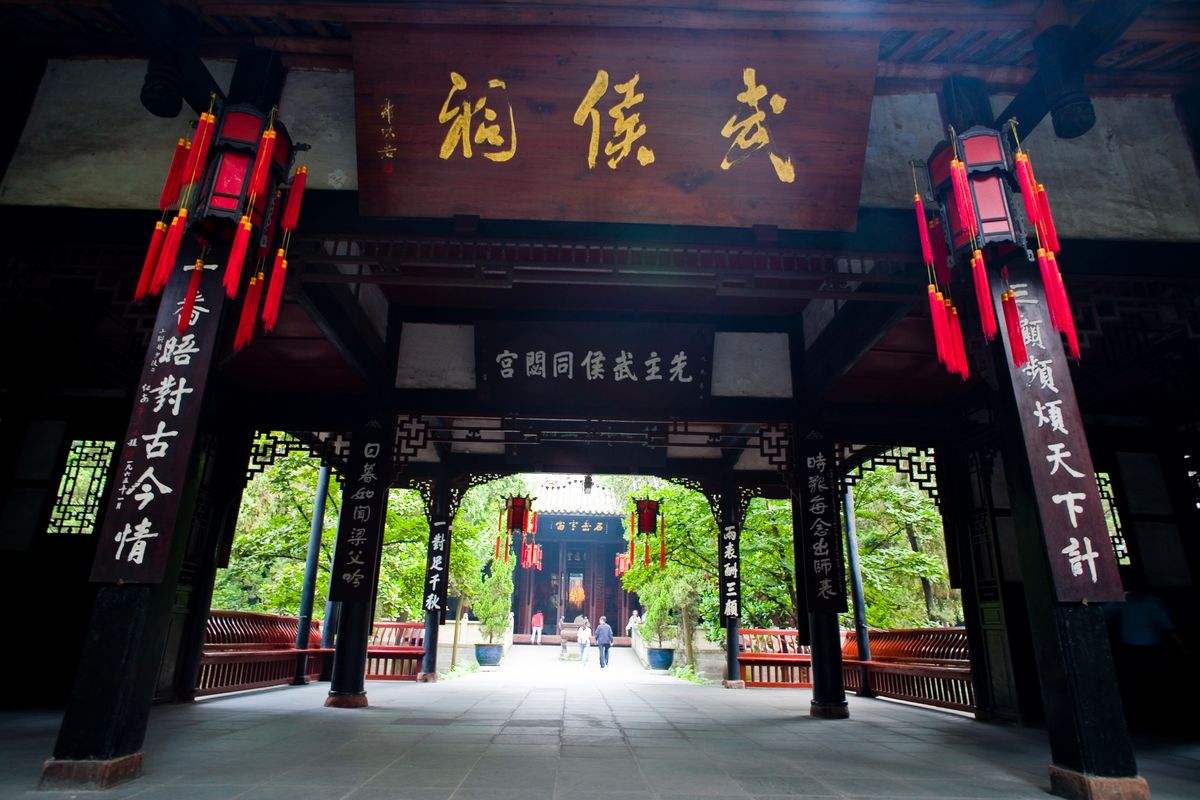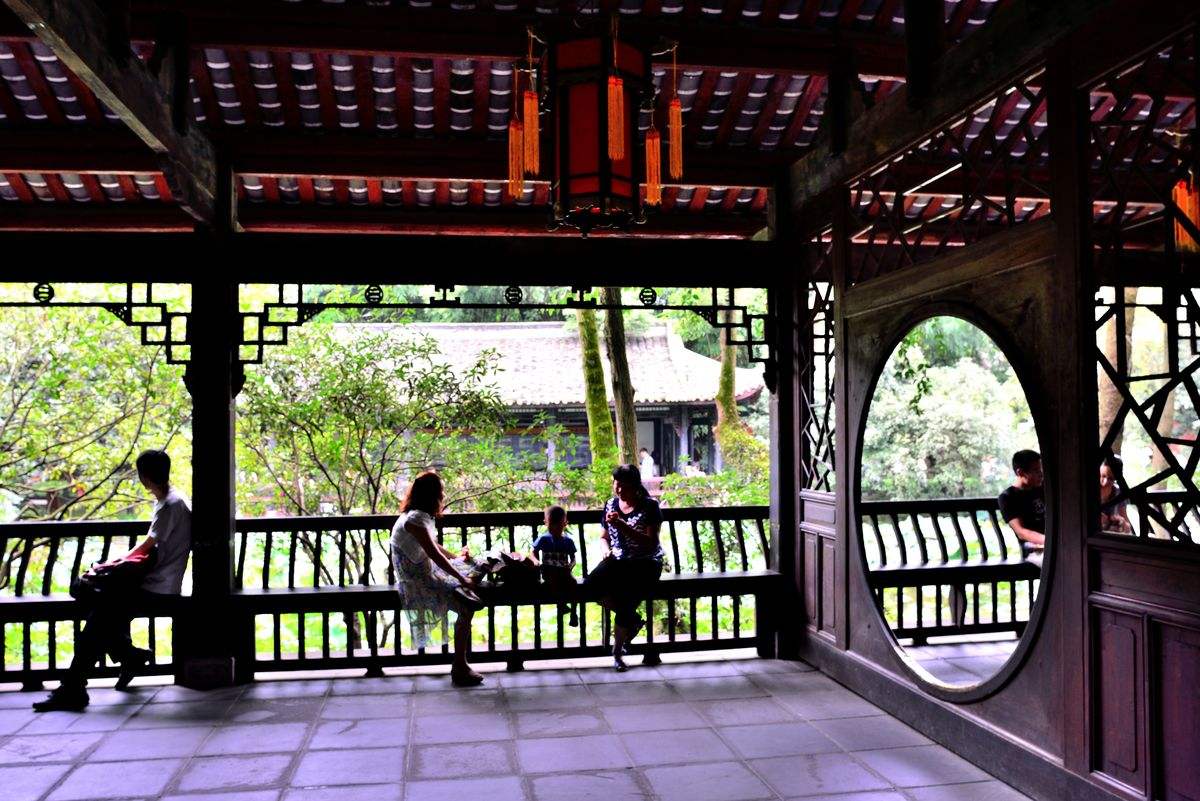 Then, you will visit the main attractions in the Wangjiang Pavilion Park includes the Well of Xue tao, Zhuojin Pavilion, Pavilion for reciting poems, Pavilion for washing bamboo slips and Pavilion of the five immortals in the sky, etc. The Wangjiang Pavilion is of a height of 39 meters and is also called Chongli Pavilion, which was built to memorize the great poetess - Xue tao.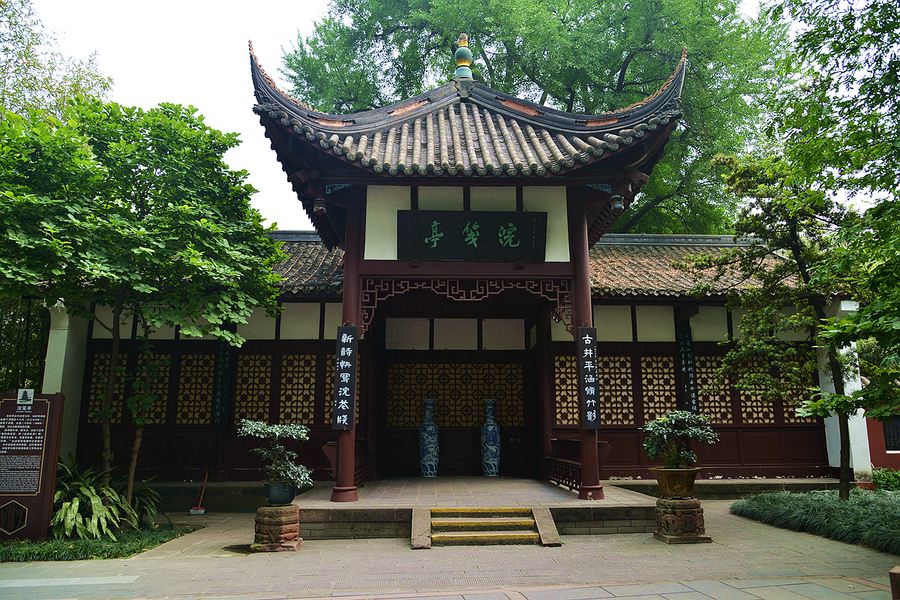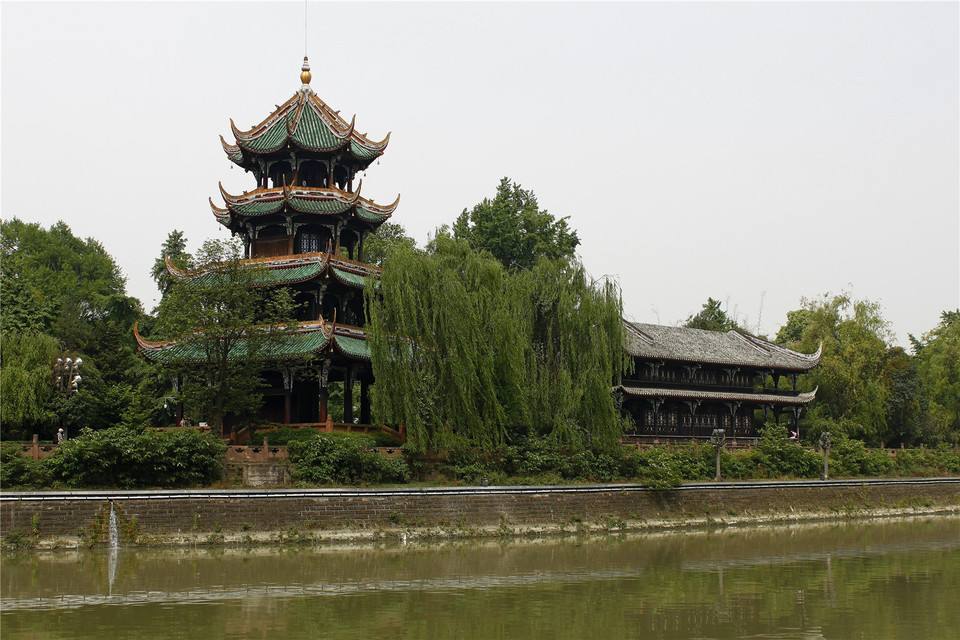 Optional Hot Pot in Sichuan style is available for a dinner if you are interested.
Day 9 Chengdu
Place&Transport: Chengdu
Today's Activities: Chengdu Research Base of Giant Panda Breeding, Sanxingdui Museum, Sichuan Opera
Accommondation: Four or Five Stars Hotel (Can be customized) in Chengdu
Meal: B,L
You will start your one day tour with a visit to the famous Chengdu Research Base of Giant Panda Breeding, where you may have chance to see cute pandas. A number of pandas live there in large naturalistic habitats, helping visitors to understand how these animals live in the wild. The human-made structures have been designed to blend well with the natural scenery. The giant panda program is not the only successful one there. Red pandas and black-necked cranes also are being studied and have had successful reproduction programs at the base.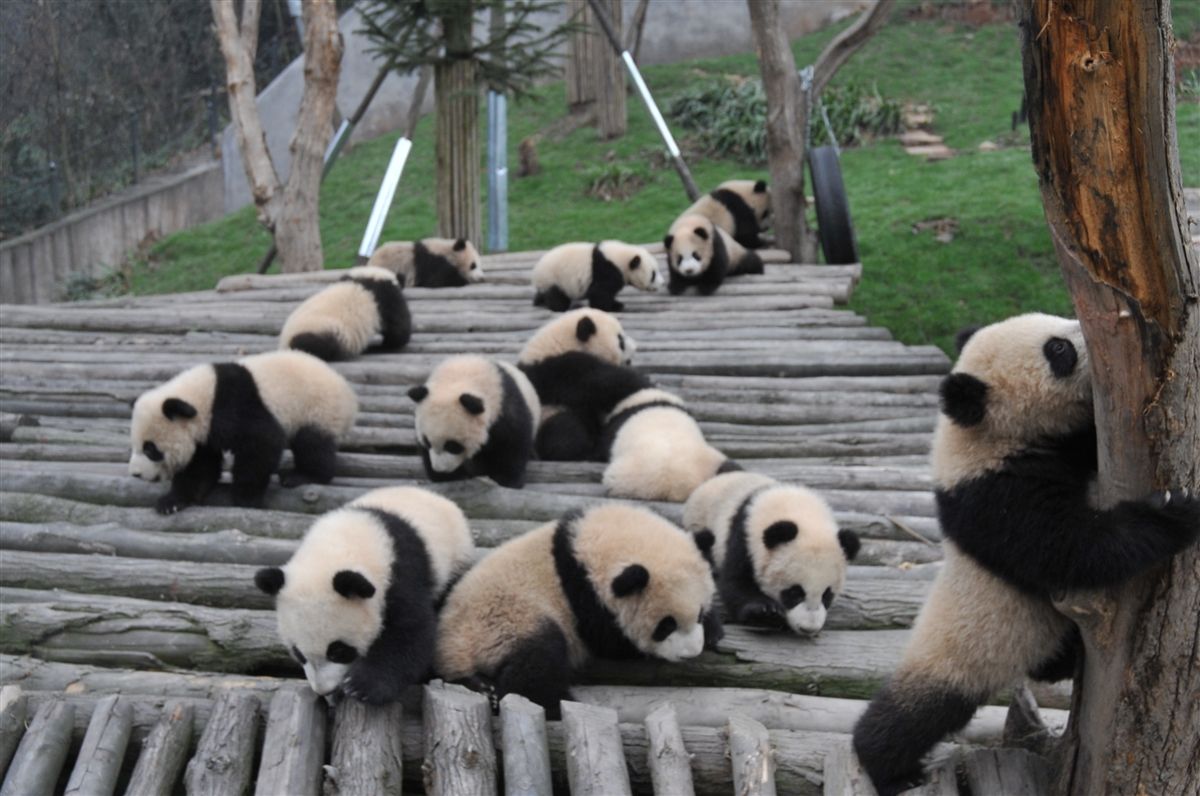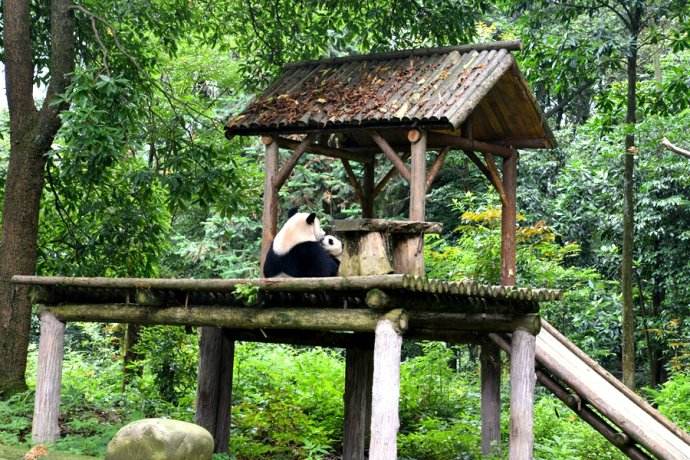 Then continue your tour to Sanxingdui Museum, which is recognized as one of world's most important ancient remains. Integrating collection, preservation, academic research and social education all in one, the museum showcases kinds of precious cultural relics unearthed at Sanxingdui Site.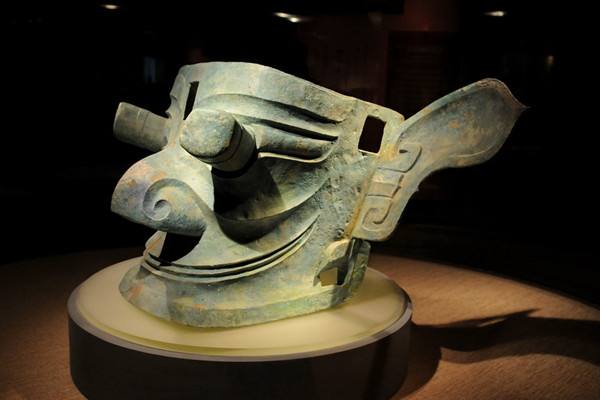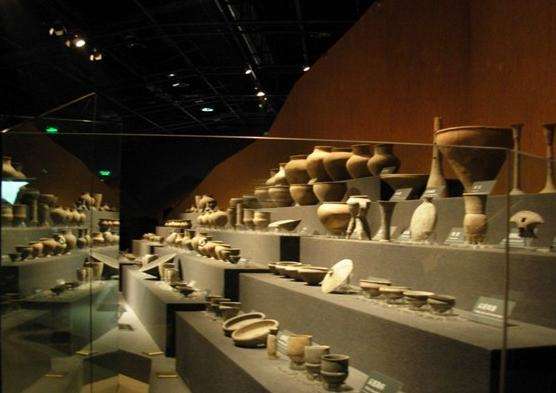 In the evening, you can choose to appreciate the Sichuan Opera for an optional activity. Sichuan Opera performances are always full of wit, humor, lively dialogues, and pronounced local flavors. To portray special characters, the opera incorporates a series of stunts, including the famous "face-changing." In Chinese opera, facial makeup is usually painted, but in Sichuan Opera, the performer can change his or her facial makeup in the snap of a finger right on stage.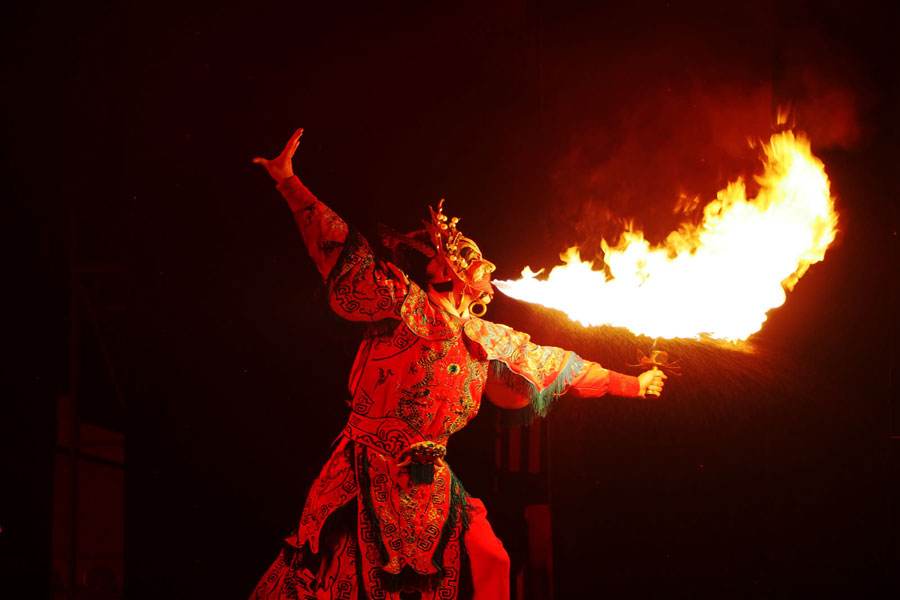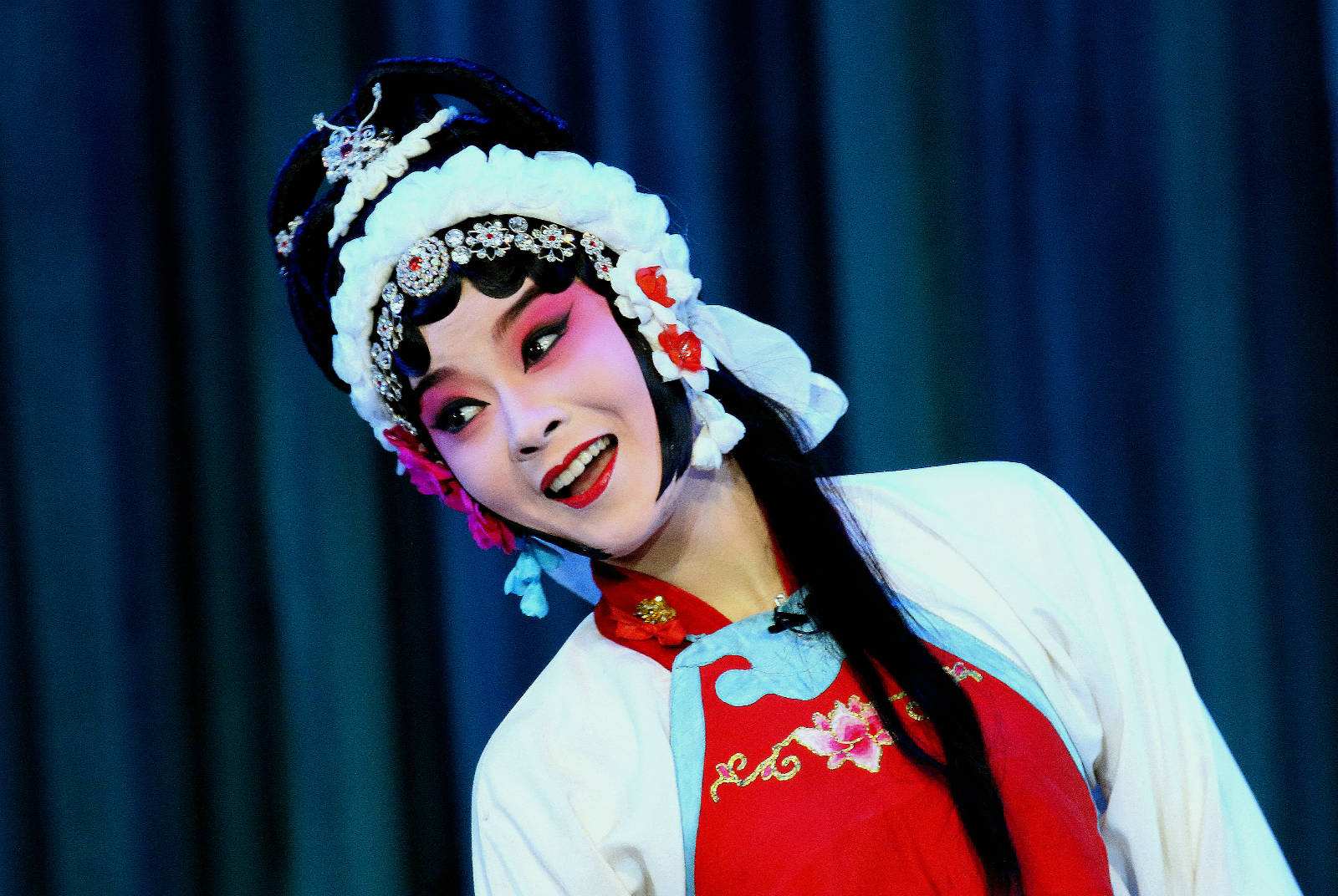 Day 10 Chengdu-Chongqing
Place&Transport: Chengdu
Today's Activities: Chengdu to Chongqing, Erling Park, Hongya Cave Folklore Street
Accommondation: On the cruise ship
Meal: B,L
Take the high-speed rail from Chengdu to Chongqing. Firstly, you are picked up to view the delicate scenery in the Erlin Park. The park displays the typical layout of Suzhou classic gardens. Pavilions, platforms, high buildings, winding paths and corridors, lotus ponds, arc bridges and other relics can be seen in the whole park. In a lot of Chinese ancient poems, the Erlin Park is also very beautiful. Additionally, potted landscape gardens and the man-made landscapes on the mountain also look quite elegant.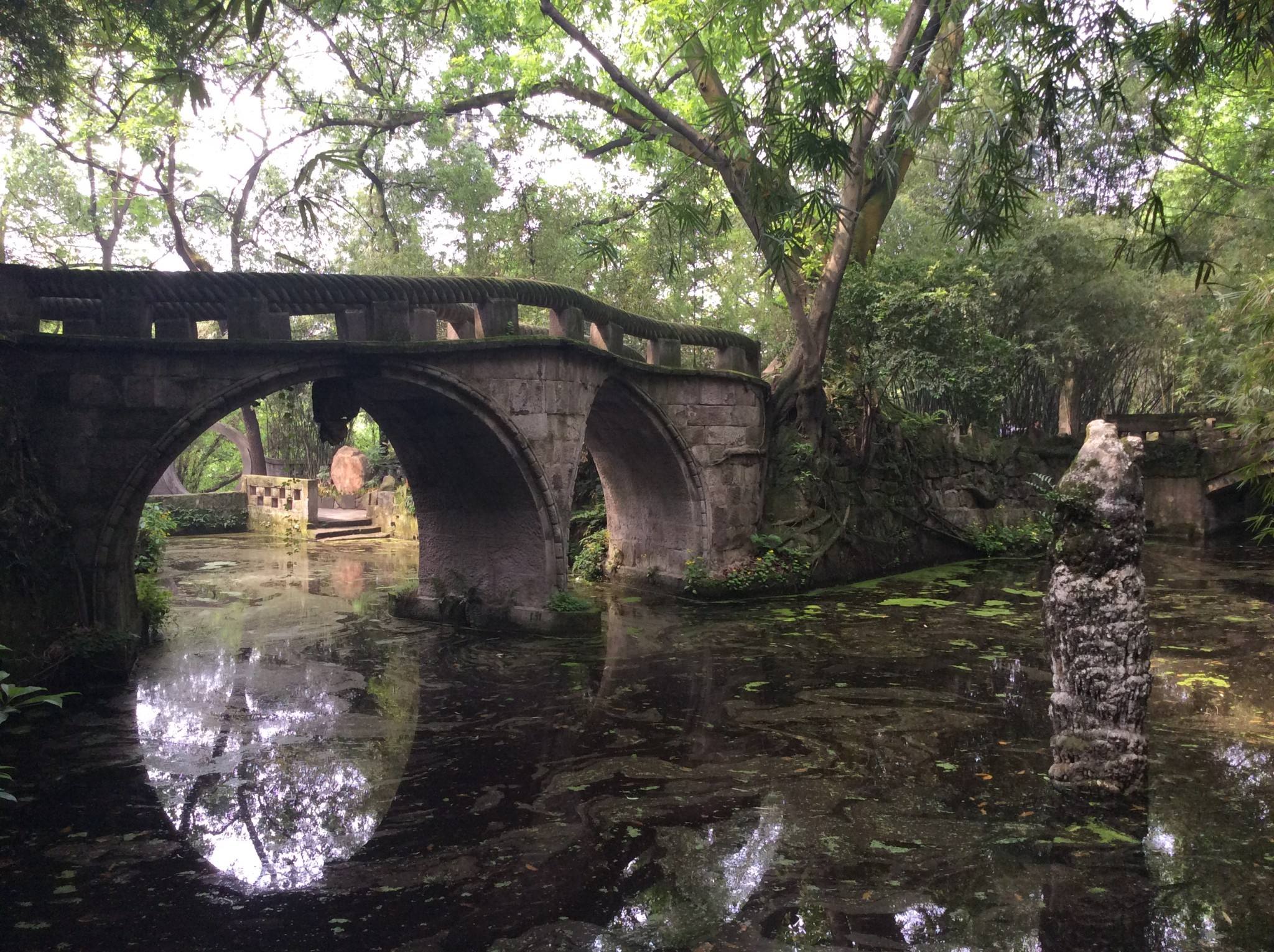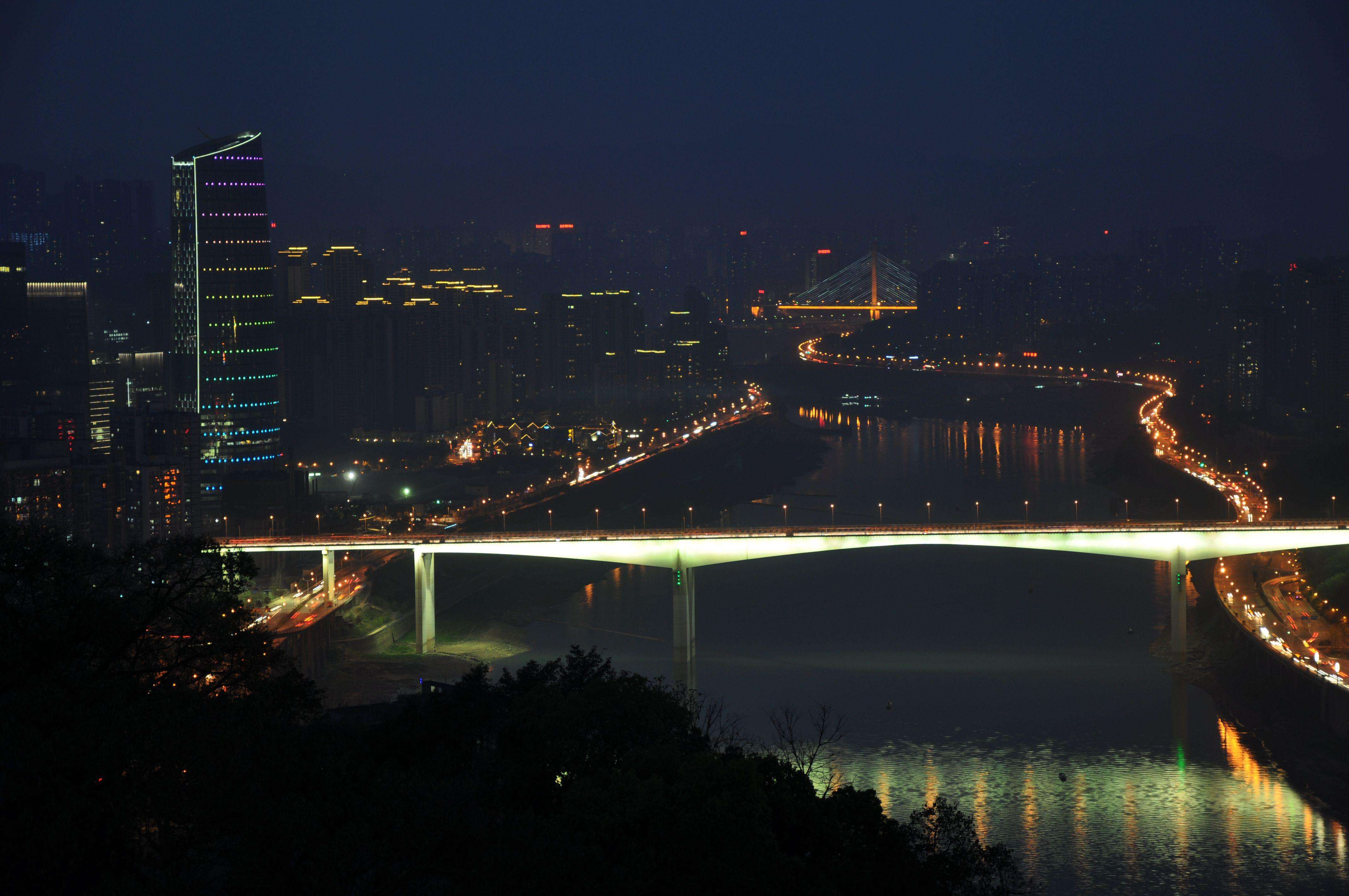 Then we will be picked up to visit the well-known Hongya Cave Folklore Street. Relying on the mountains for support, the buildings in the area are constructed along the riverside and extend from Jiefangbei directly to the riverside. Visitors to the area can take in the rows of raised buildings, admire Hongya Dripping, stroll mountain towns and old streets, appreciate the Bayu culture, and warm oneself over a mountain-side hotpot meal. Walking along the Hongya Cave Folklore Street, you can appreciate delicious food, exquisite commodities, traditional Bayu traditional culture shows and bars. After the city tour, you will be transferred to your Yangtze Cruise ship.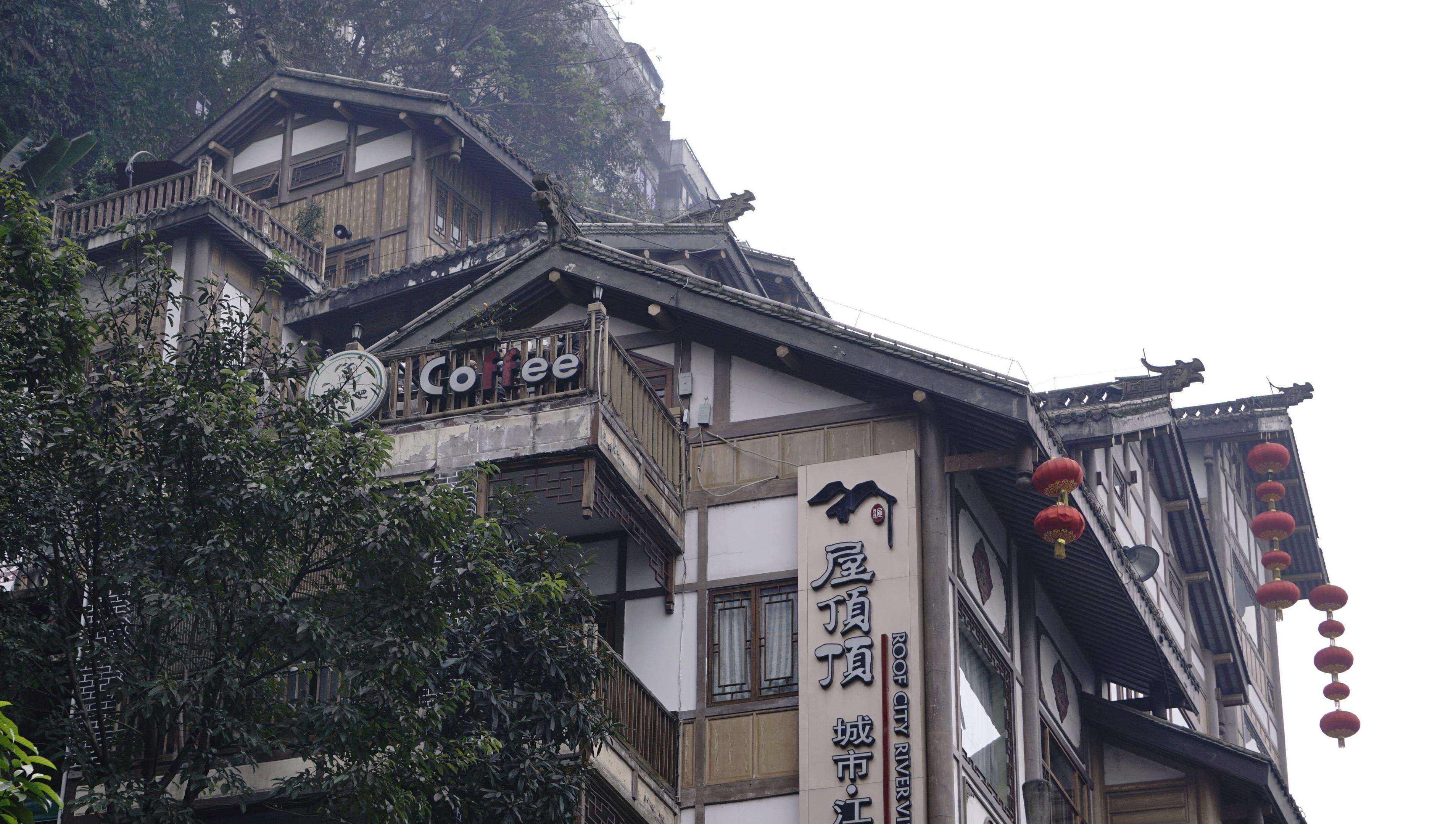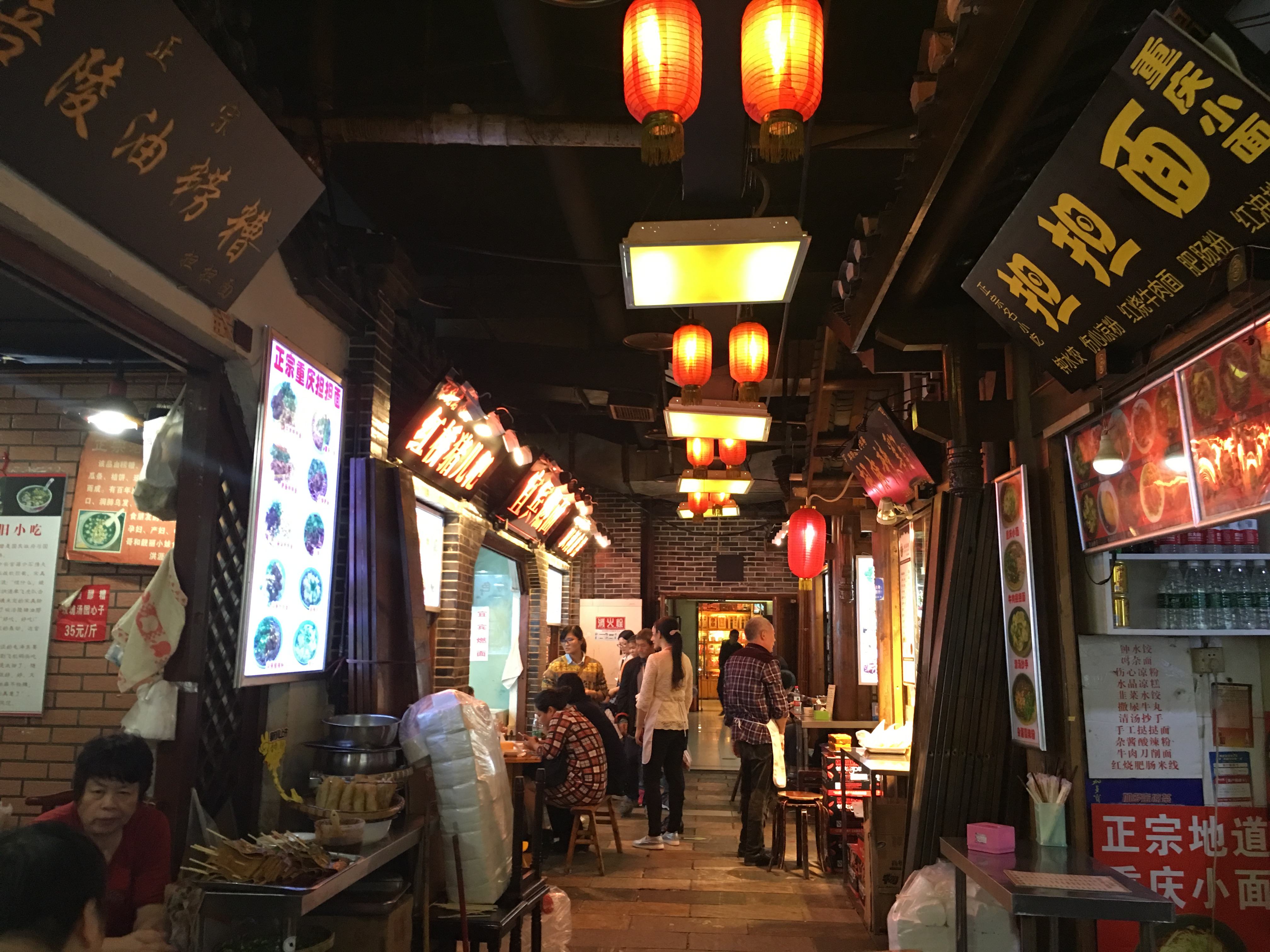 Day 11 Chongqing
Place&Transport: Cruise along Yangtze River
Today's Activities: Yangtze Cruise, Fengdu, Mingshan Hill, Shibaozhai
Accommondation: On the cruise ship
Meal: B,L
As the largest water system in China, Yangtze River is historically, economically and culturally important to the country. It has numerous tributaries including Min River, Han River, Jialing River, Gan River, and Huangpu River.
You will have an excursion to Fengdu, visiting either the "Ghost City" known for its statues of ghosts and devils onMingshan Hill, or the new relocation village, built for families who have moved as a result of the Yantgze's rising waters brought by the Three Gorgres Dam.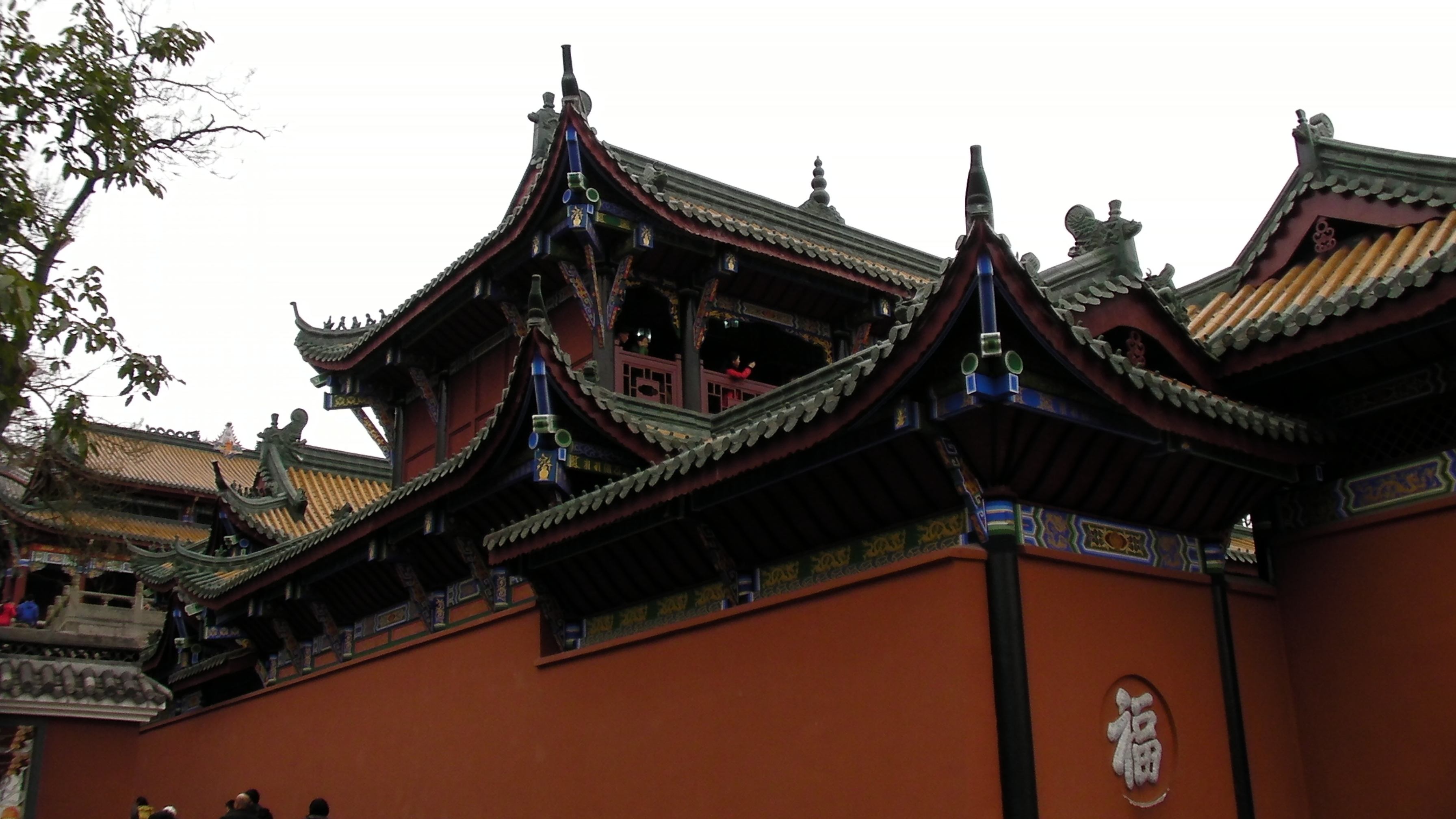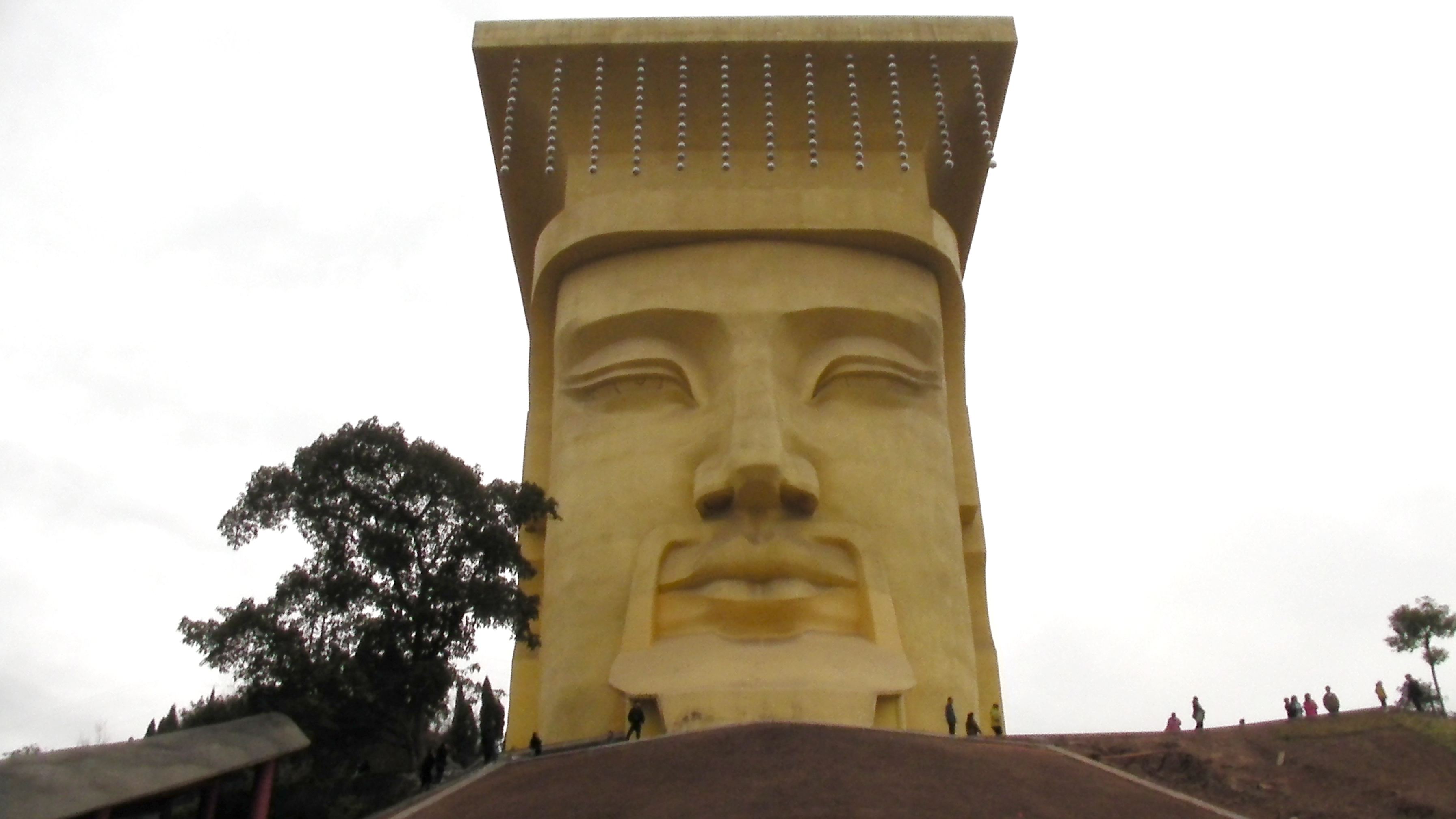 Optional Excursion to Shibaozhai (river conditions permitting), visiting the impressive 12-story pagoda. Known as "The pearl of the Yangtze", it is one of the gems of Chinese architecture. The 18th Century red wooden temple is an architectural delight full of Legends and beautiful stories. Climbing on the top, you can have a panoramic view of the Yangtze River. Inside the pavilion, there are steles and inscriptions of past dynasties of each floor. Visitors can also admire the spectacular Yangtze River from the windows of each floor.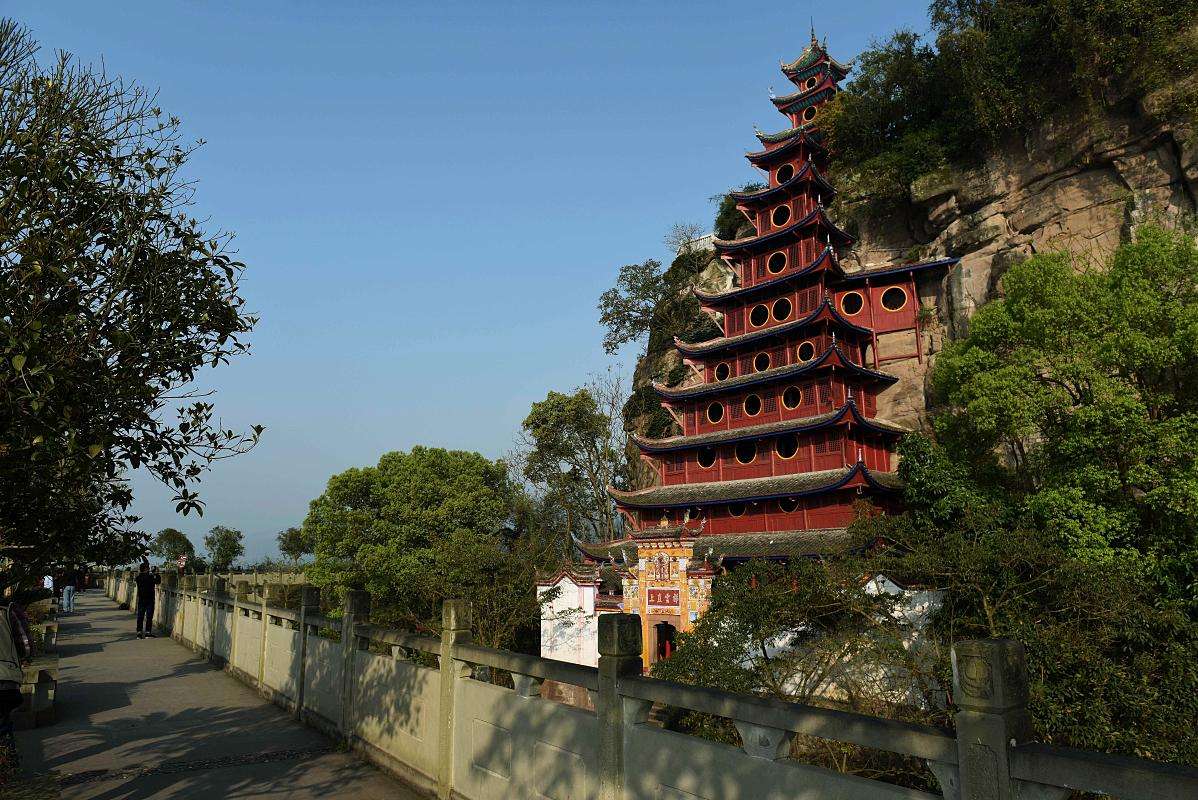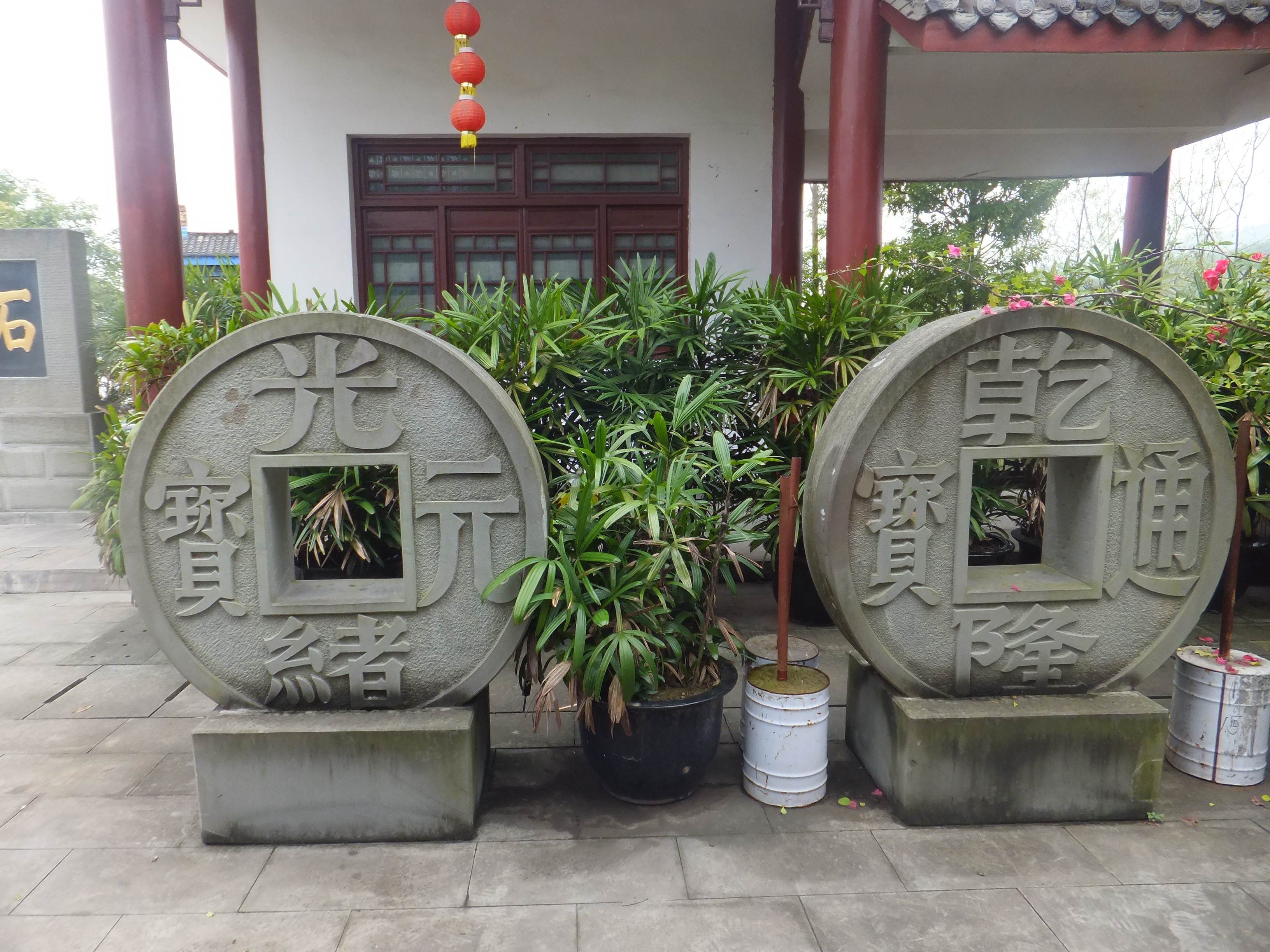 Day 12 Yangtze River
Place&Transport: Cruise along Yangtze River
Today's Activities: Daning River Small Gorges, Qutang Gorge, Wu Gorge, White Emperor City
Accommondation: On the cruise ship
Meal: B,L
Continue your voyage on Yangtze River through hidden reefs and tumbling rapids. Take an excursion through the Daning River Small Gorges, which are narrower than the Three Gorges but also impressive. Enter Wu Gorge known for its forest-covered mountains and cliffs so sheer that the sun barely penetrates the precipices.Wu Gorge is famous for its zigzags, weird peaks, rising mists and beautiful sights.
Then sail through Qutang Gorge, the shortest, narrowest and most dramatic gorge. The combination of narrow canyons among high mountains with several switchbacks in only 8 kilometres creates spectacular vistas, and the Qutang Gorge is often considered the most beautiful of all the Three Gorges. Although it is primarily famous for its scenery, the Three Gorges region is also a historically and culturally important location in China.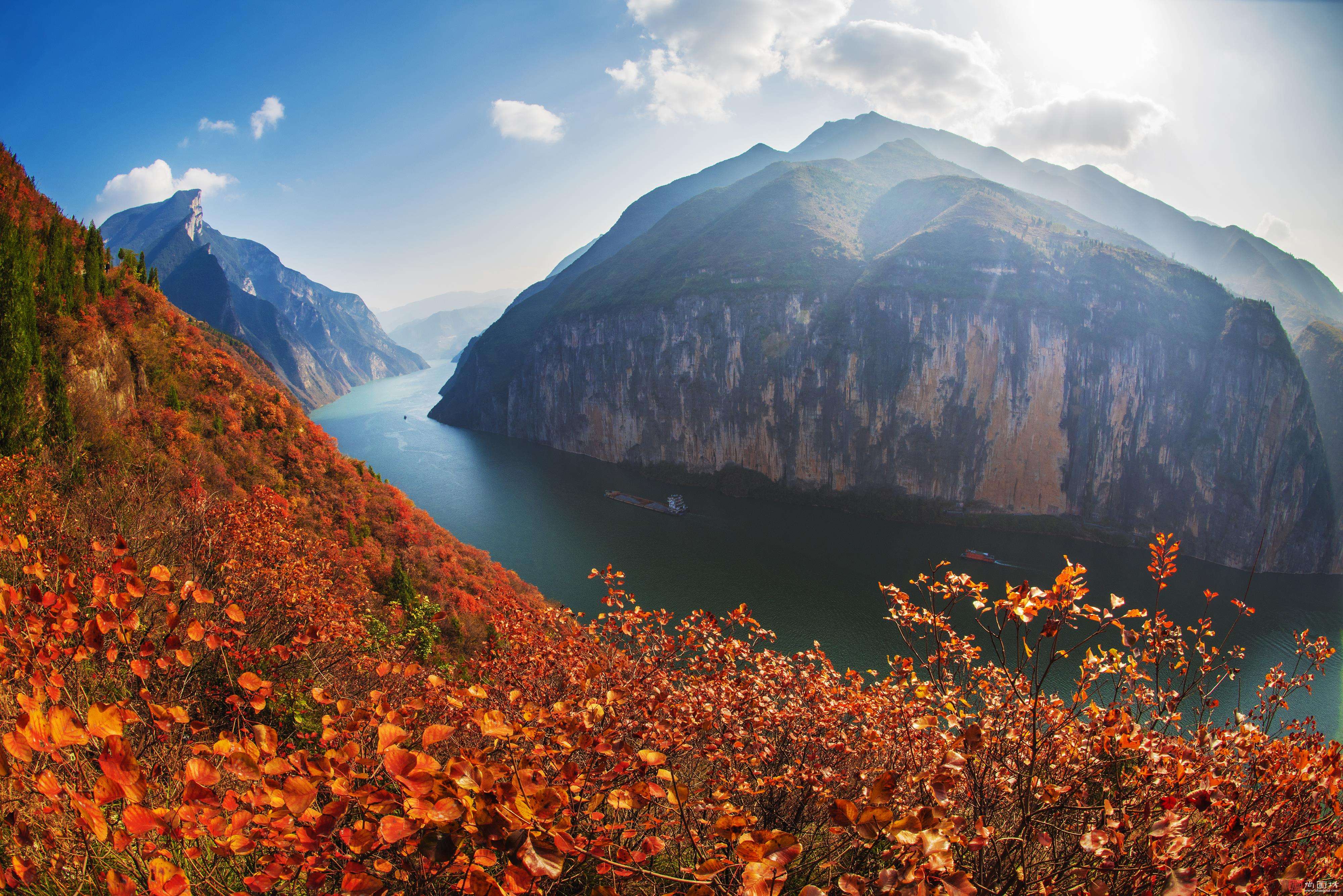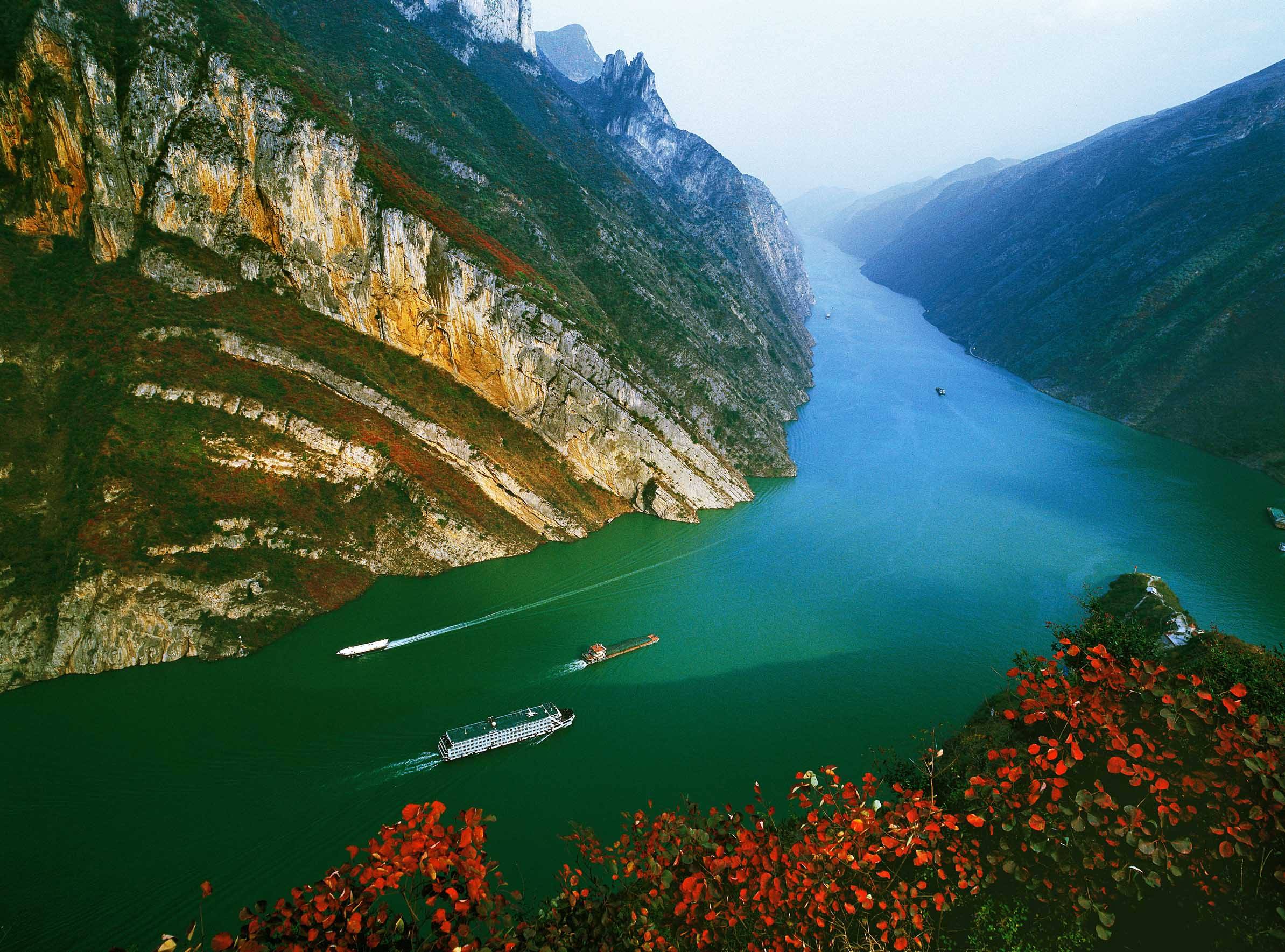 Optional excursion to White Emperor City (river conditions permitting), an ancient city overlooking the western end of Qutang Gorge. Many relics housed in the Baidi Temple such as ancient architectures, a stele forest, ancient suspended wooden coffins, painting and calligraphy works by celebrities of different dynasties.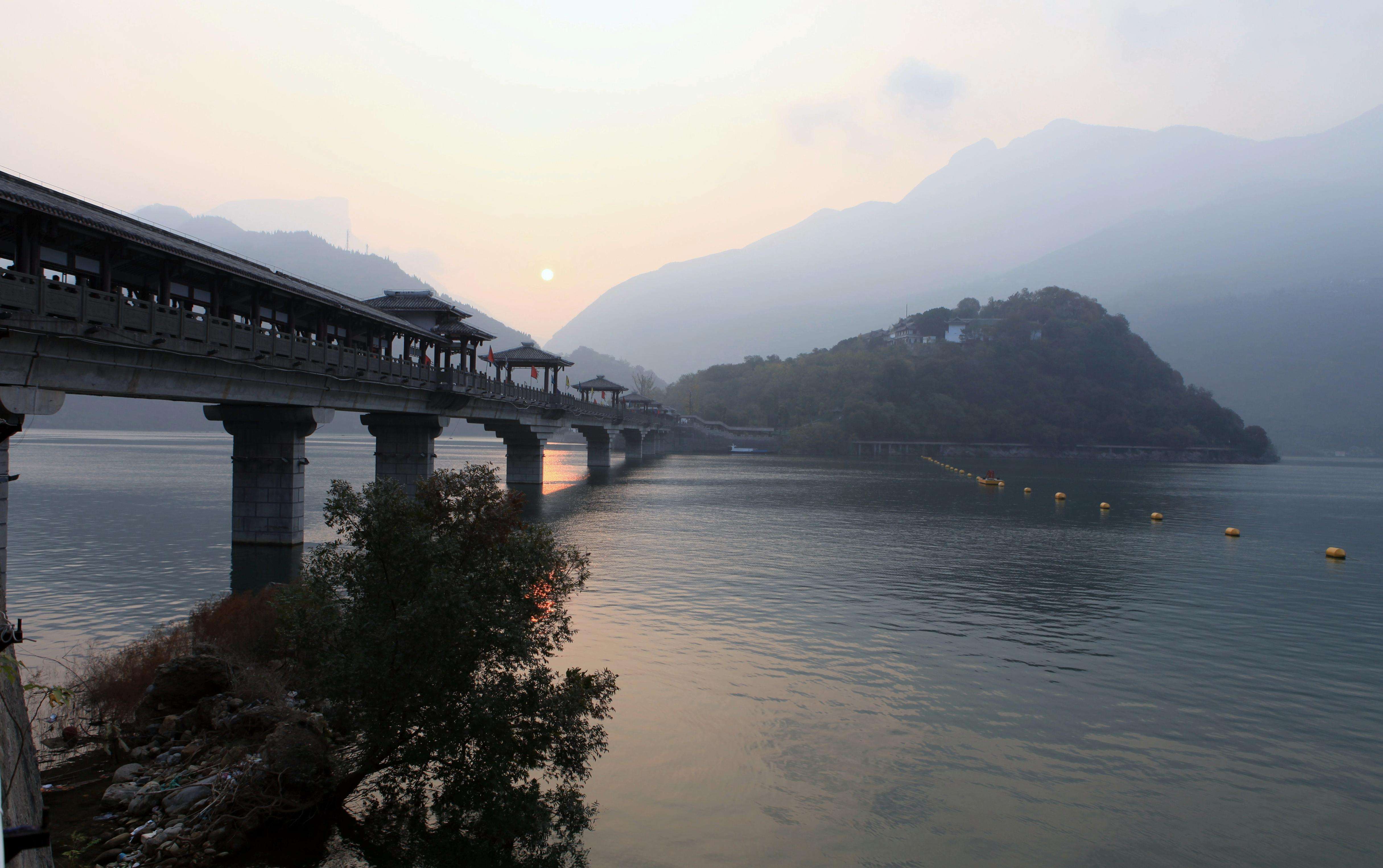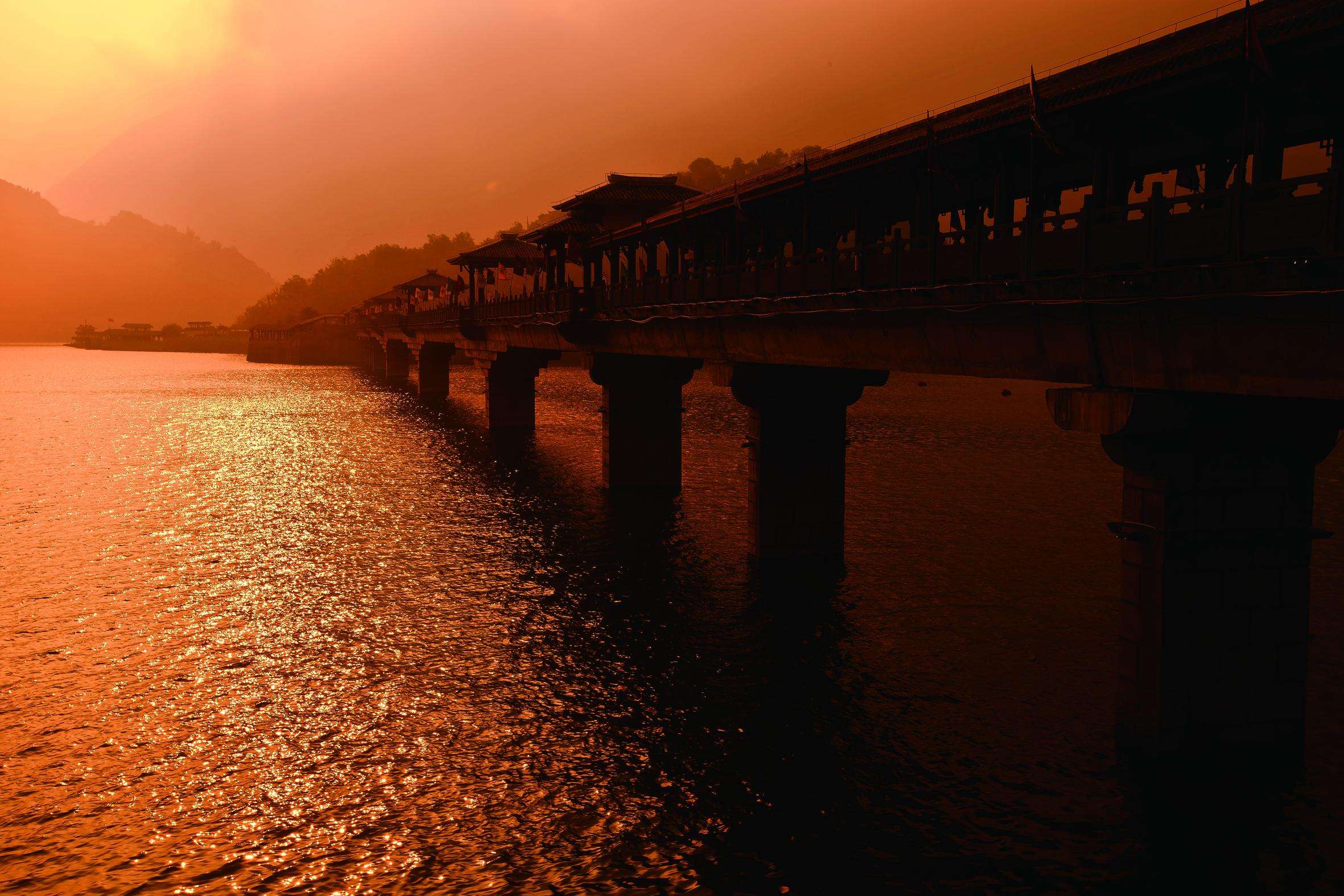 Day 13 Yangtze River
Place&Transport: Cruise along Yangtze River, Fly to Shanghai
Today's Activities: Three Gorges Dam, Xiling Gorge, Yichang Museum, Fly to Shanghai
Accommondation: Four or Five Stars Hotel (Can be customized) in Shanghai
Meal: B,L
This morning you will visit the Three Gorges Dam at Sandouping, the largest hydroelectric power project in the world. As well as producing electricity, the dam is intended to increase the Yangtze River's shipping capacity and reduce the potential for floods downstream by providing flood storage spaceLater sail through the Three Gorges Dam ship locks.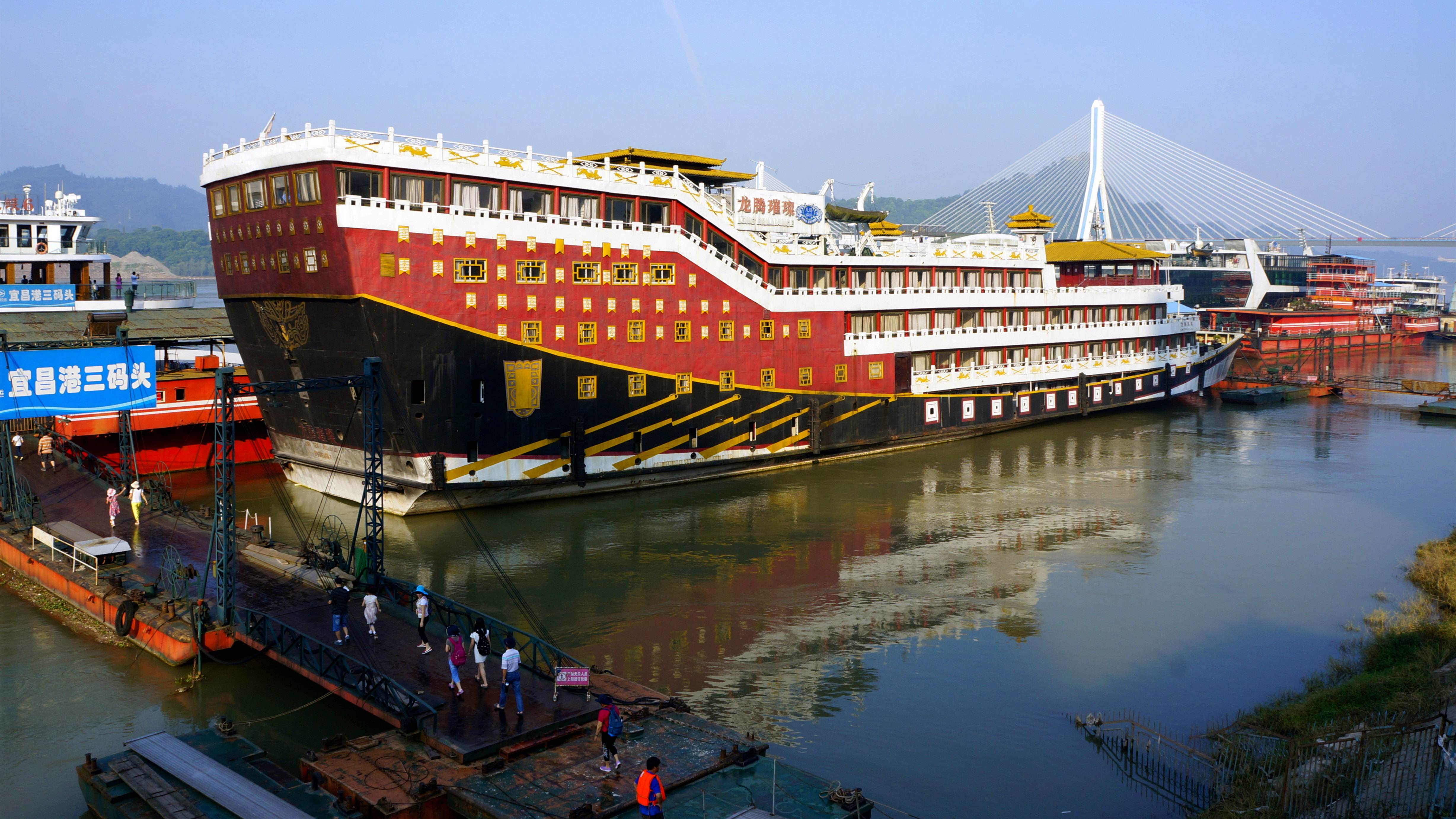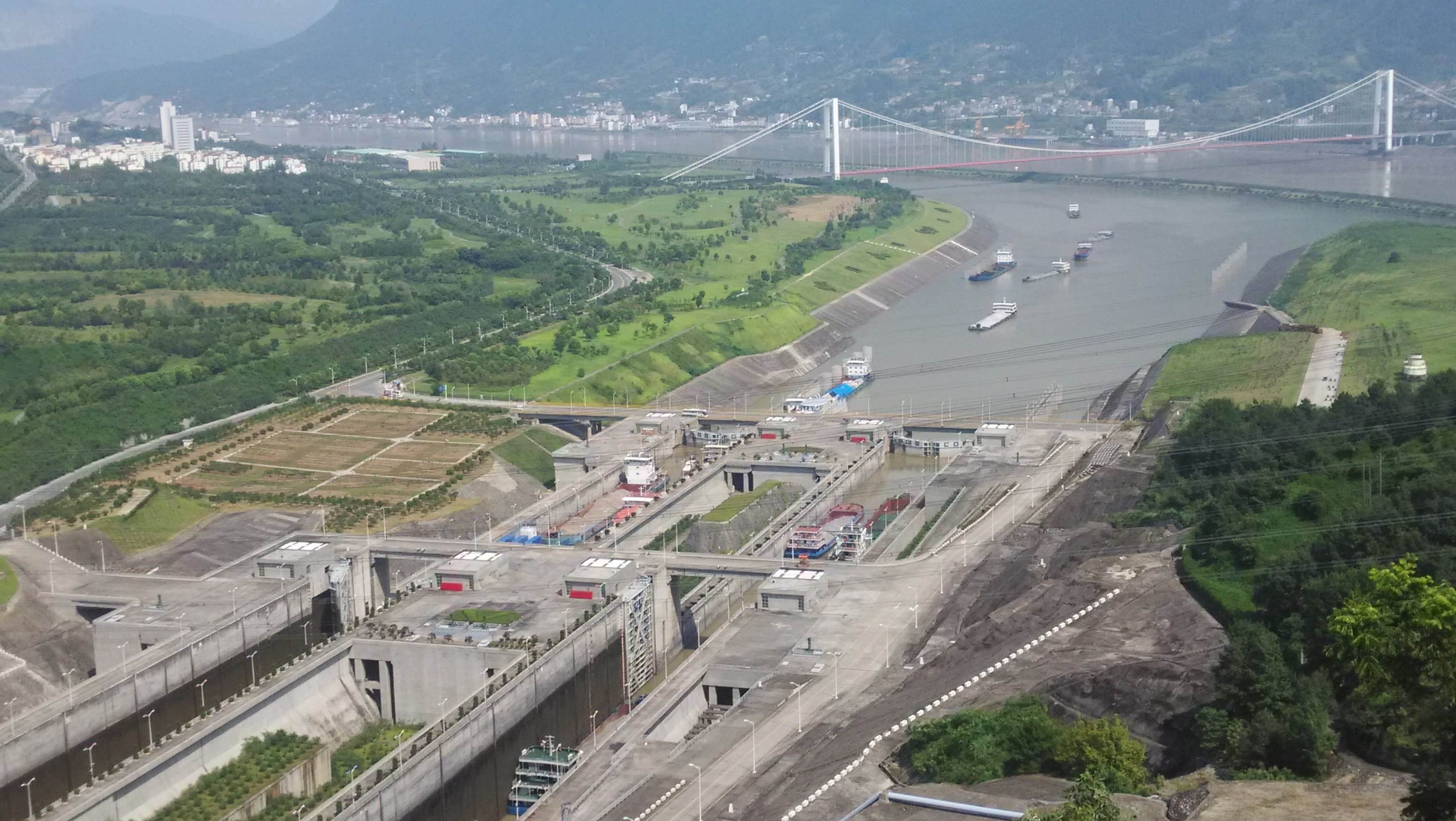 Sail through Xiling Gorge, the longest (41 miles) and the deepest of the Three Gorges. Because of numerous reefs and odd-shaped stones existing in rapid shoals, it is also well known for its danger. Scenery along the Xiling Gorge is spectacular. Some renowned streams, springs, stones and karst caves can be found along this section.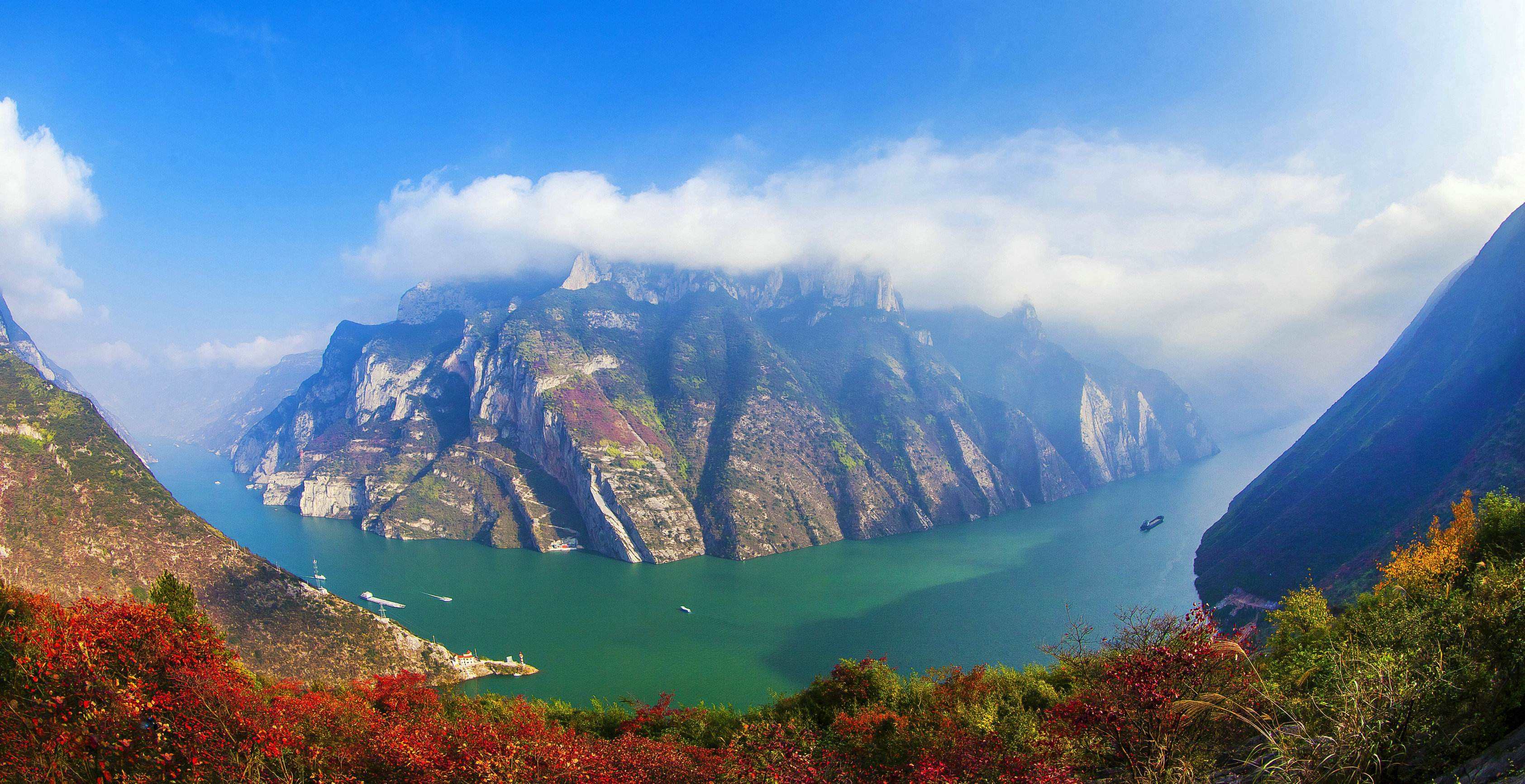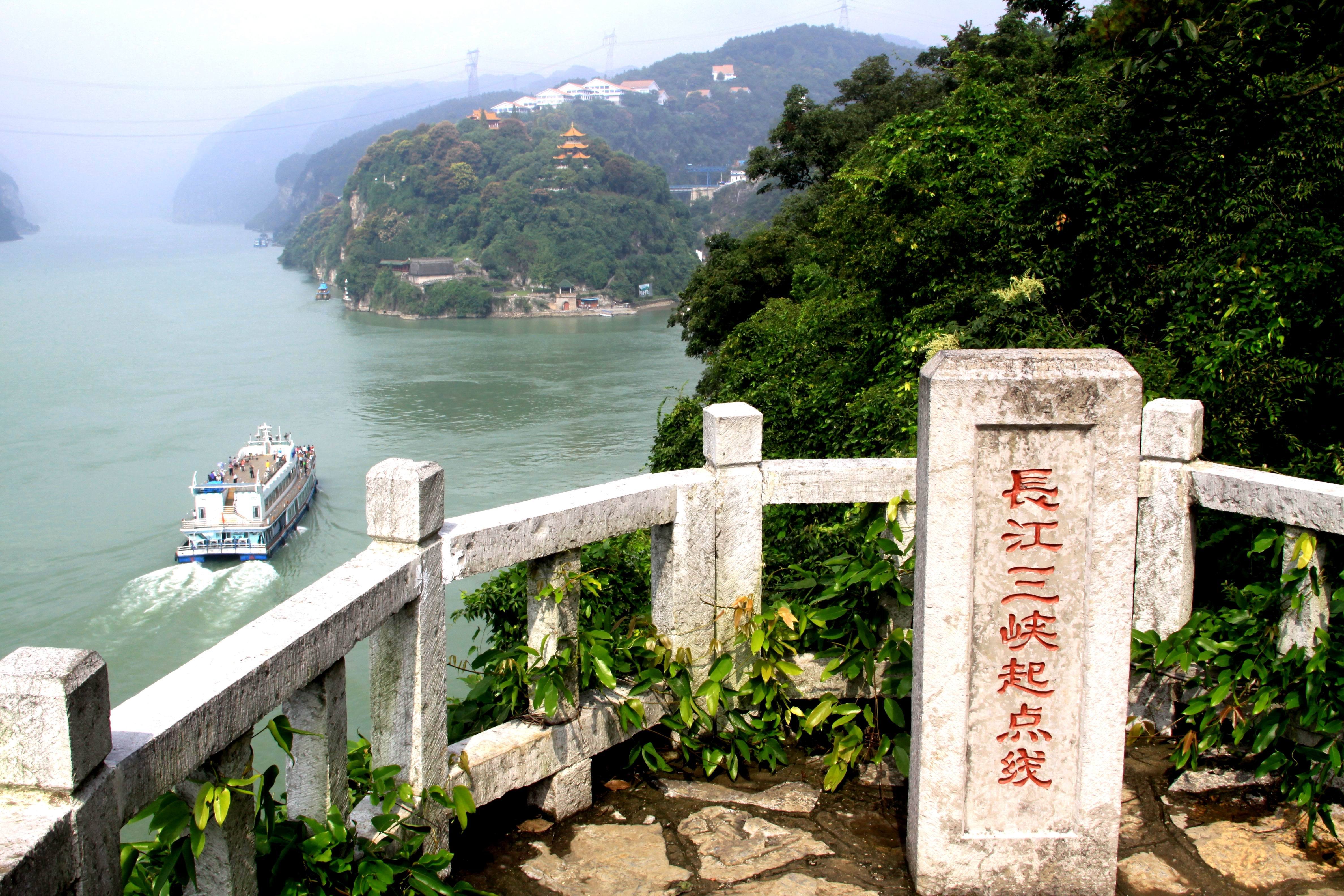 In the afternoon, you will have a chance to visit the Yichang Museum if time permits. There are three main exhibition halls in the museum with a total area of 920 square meters displaying altogether 617 pieces of relics, 230 photos and drawings and 100 pieces of text. Then the cruise finish and we will drive you to Yichang airport for the flight to Shanghai. You can have a comfortable sleep in a cosy hotel of Shanghai.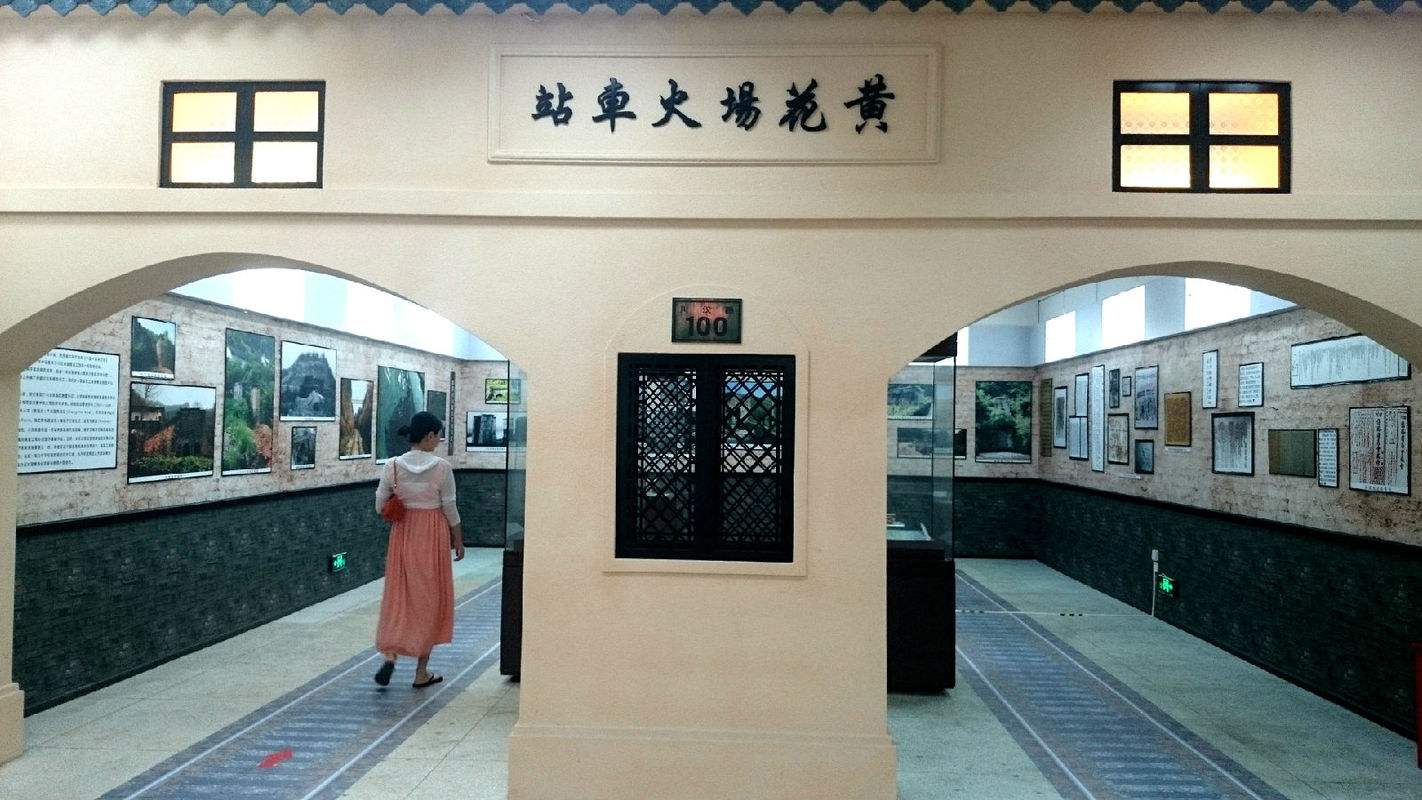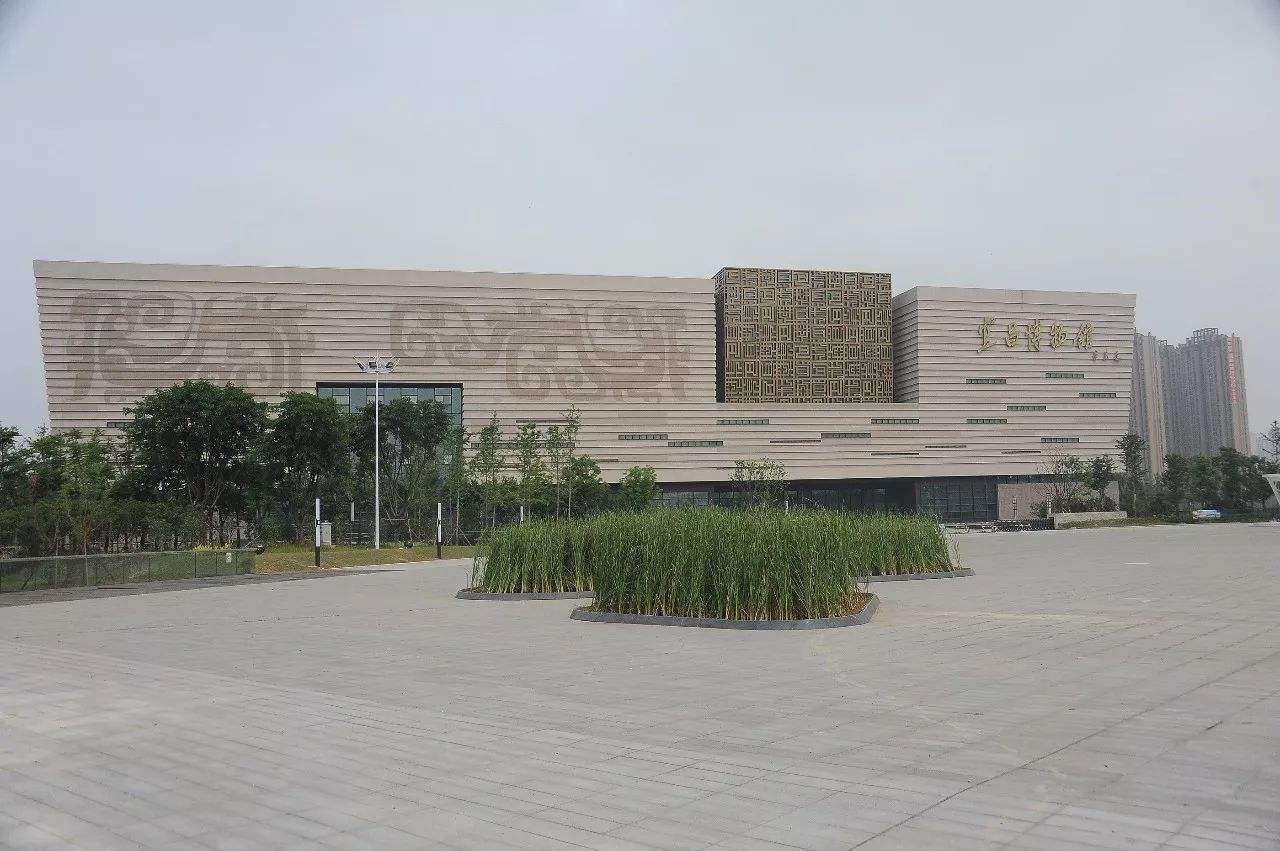 Day 14 Shanghai
Place&Transport: Shanghai
Today's Activities: The Bund area, Oriental Pearl Tower, Yu Garden, Silk factory, Jade Buddha Temple
Accommondation: Four or Five Stars Hotel (Can be customized) in Shanghai
Meal: B,L
After breakfast, you will cross Huangpu River and visit The Bund, which is teemed with the futuristic, avant-garde buildings - Oriental Pearl Tower, Jin Mao Building, Bank of China Tower. Completed in 1995 to a highly innovative design, Shanghai Oriental Pearl TV Tower has become a symbol of excellence in architecture and is a favorite sight for tourists in Shanghai. At 468 meters, it is the third tallest TV and radio tower in the World. On the TV Tower, to have a bird's eye view of Shanghai City.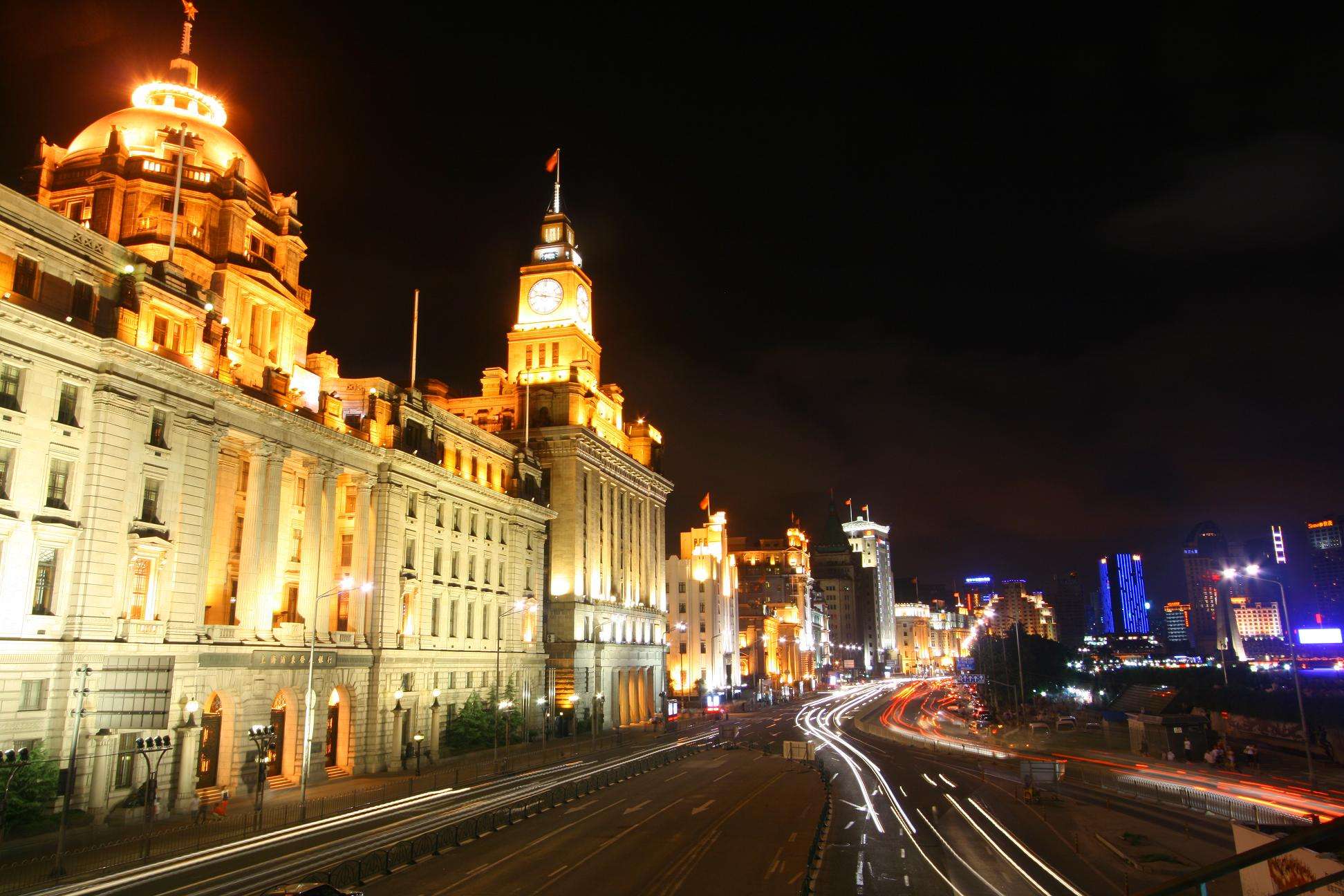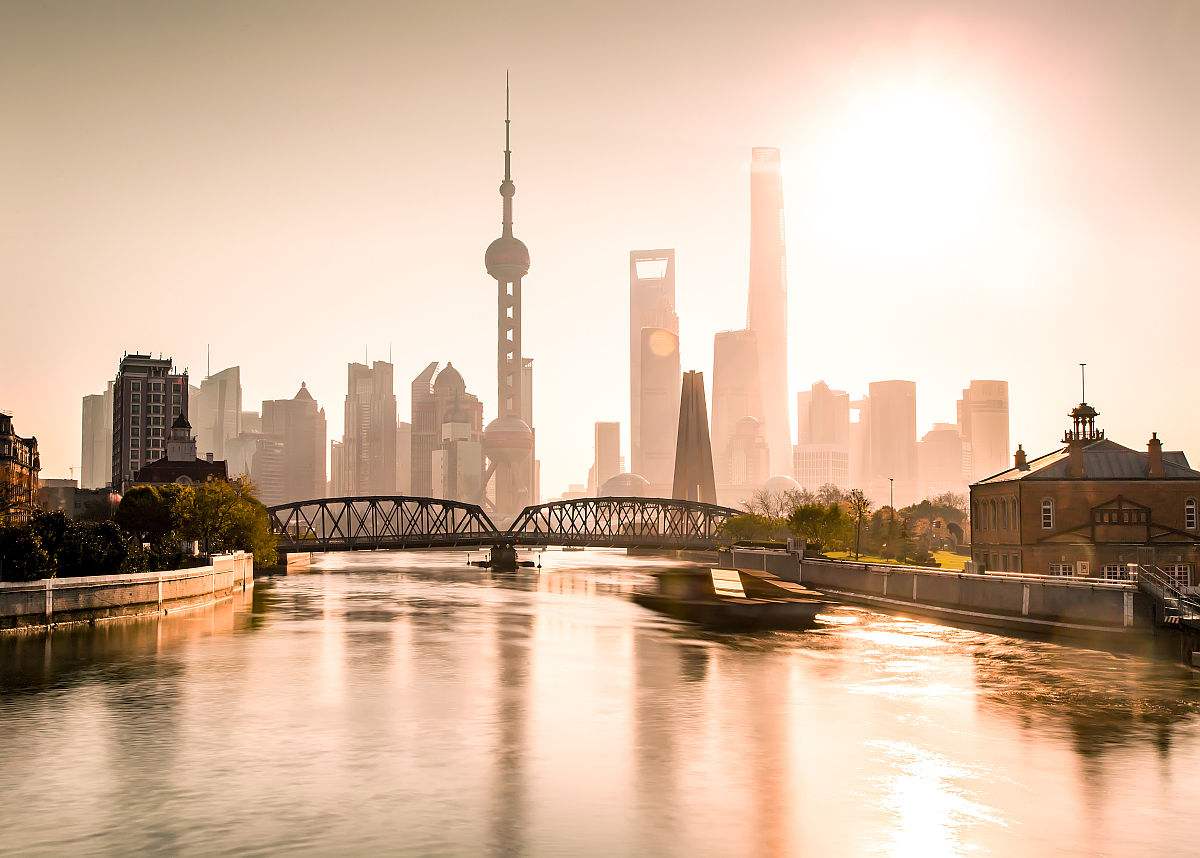 Later you will be taken to visit the 400-year-old Yu Garden – the representative traditional Chinese garden in Shanghai. Each pavilion, hall, stone and stream in the garden is expressing the quintessence of South China landscape design from the Ming and Qing Dynasty. Over forty spots, divided by dragon walls, wound corridors and beautiful flowers, form a unique picture featuring "one step, one beauty; every step, every beauty". Out from Yuyuan Garden, move to Yuyuan Bazaar to explore how elaborate and cute the traditional Chinese handicrafts and art works are, and savor some local flavor snacks here.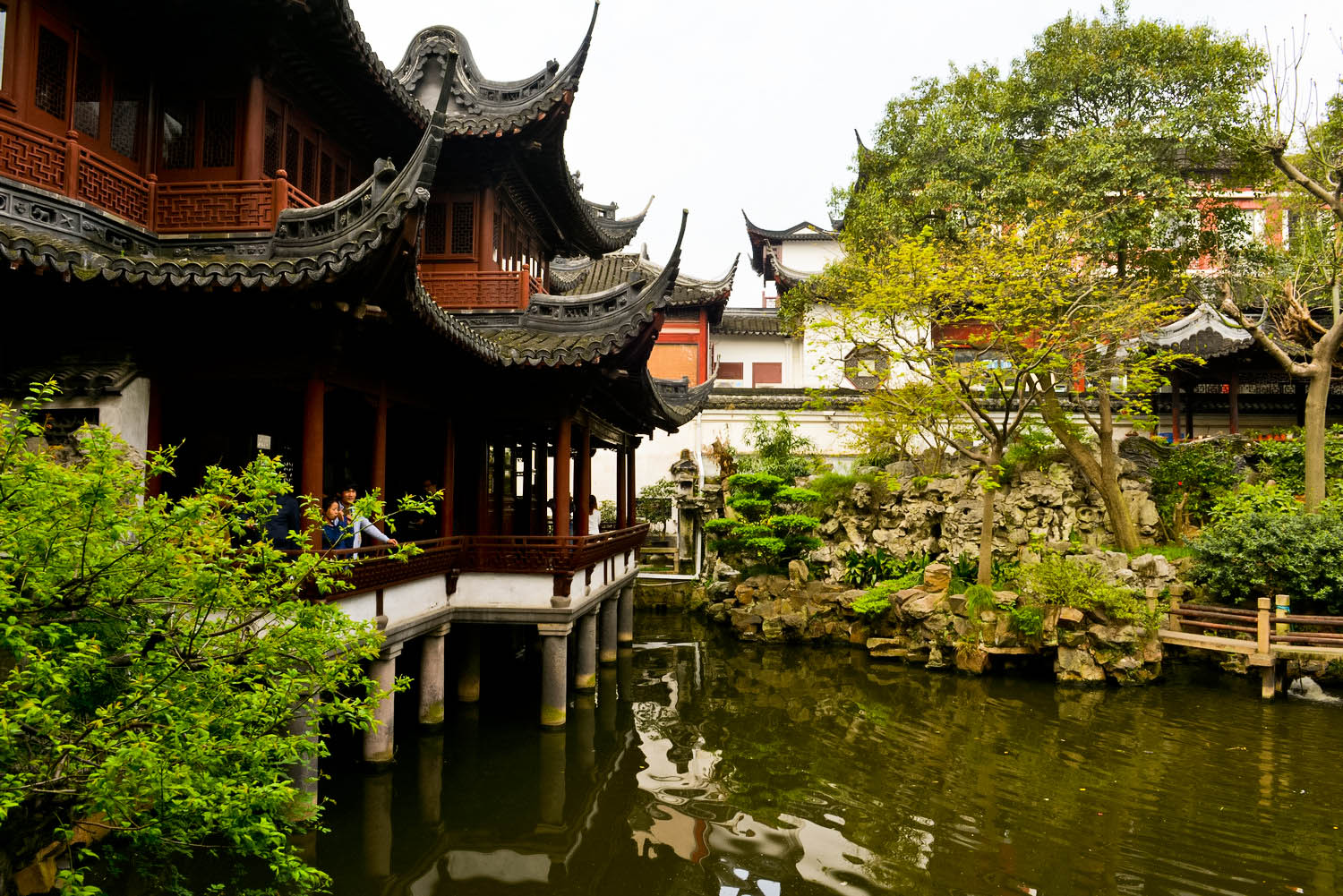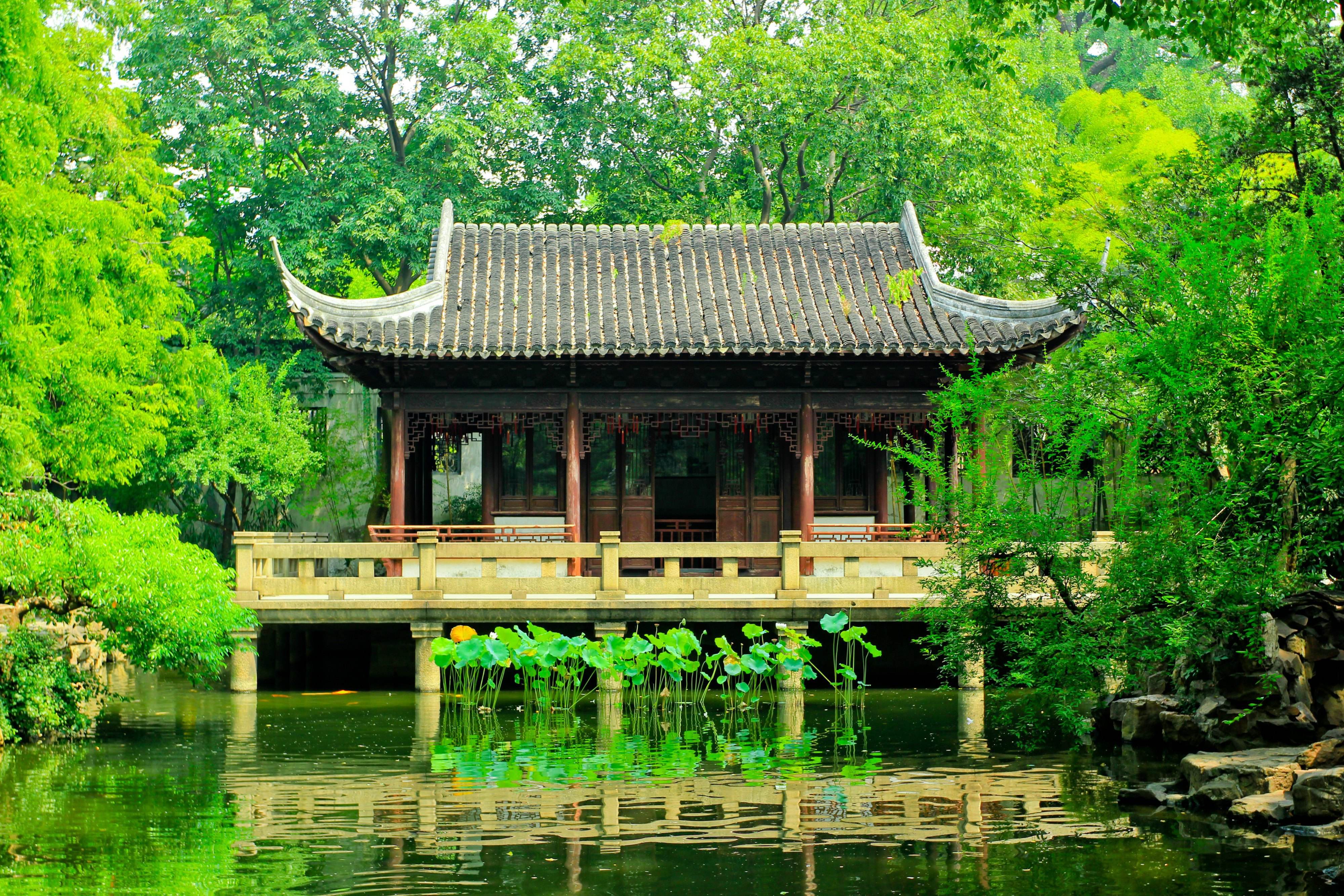 Followed a trip to a silk factory to see how silk is produced from the cocoons of silk worms, and turned into the beautiful fabric we all know and love.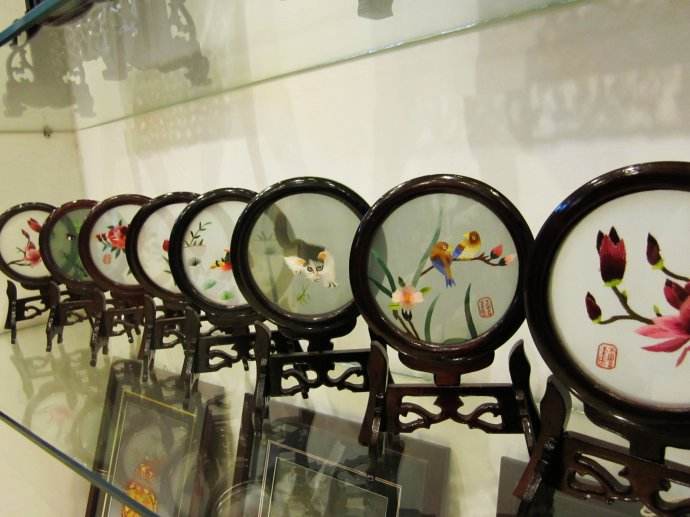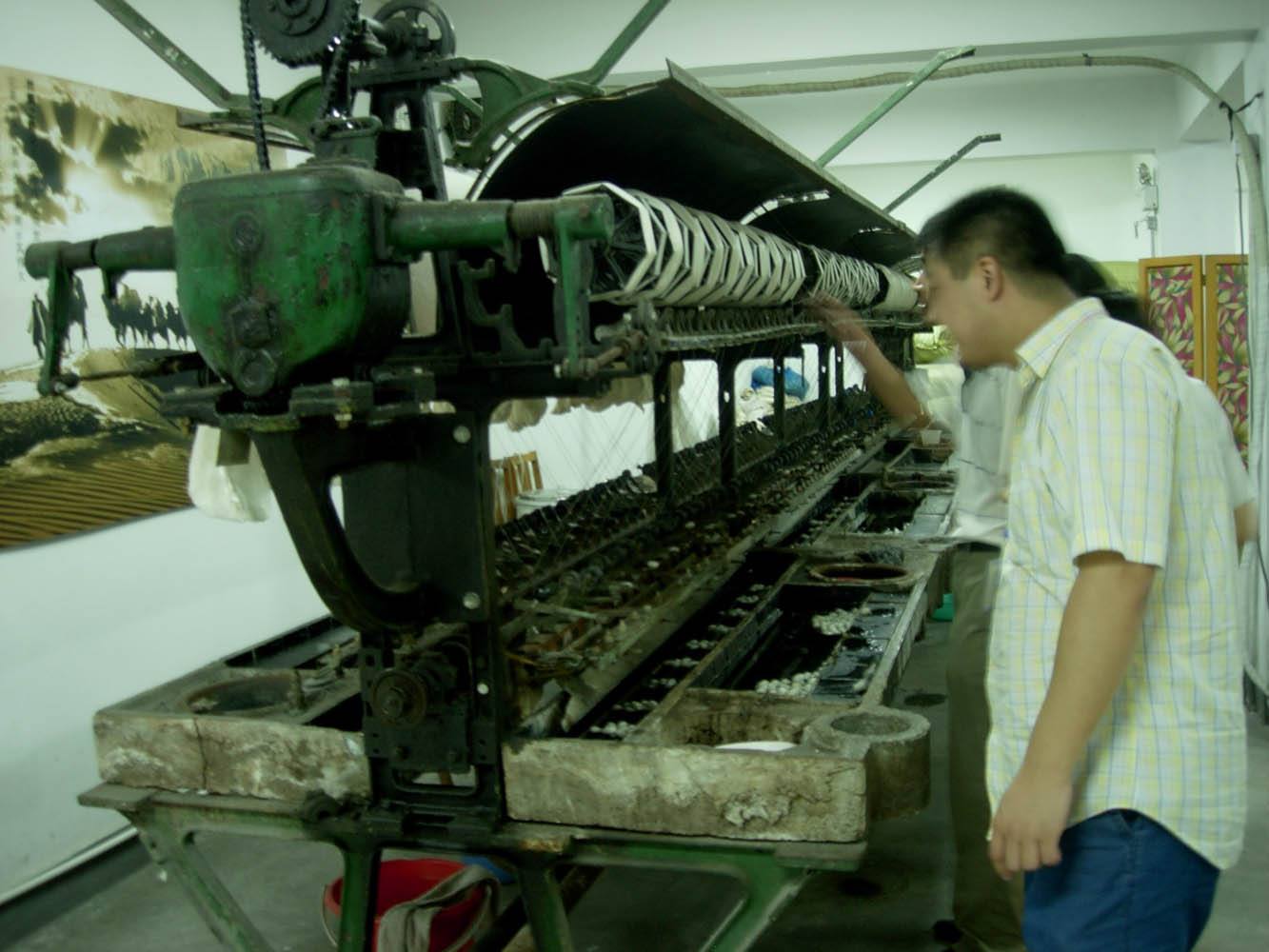 Then continue to Jade Buddha Temple to admire the largest jade Buddha in the world and exquisite religious artifacts. The essence of the temple is the two jade Buddhist statues brought back from Burma by the Monk Huigen for Putuo Mountain during the Qing Dynasty.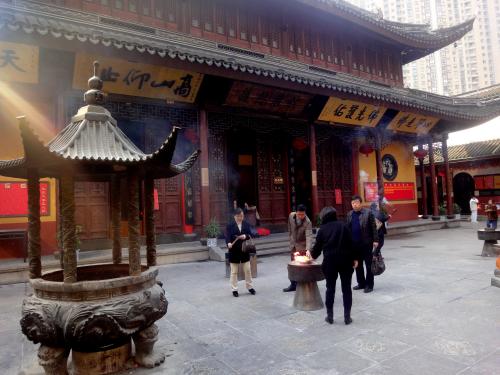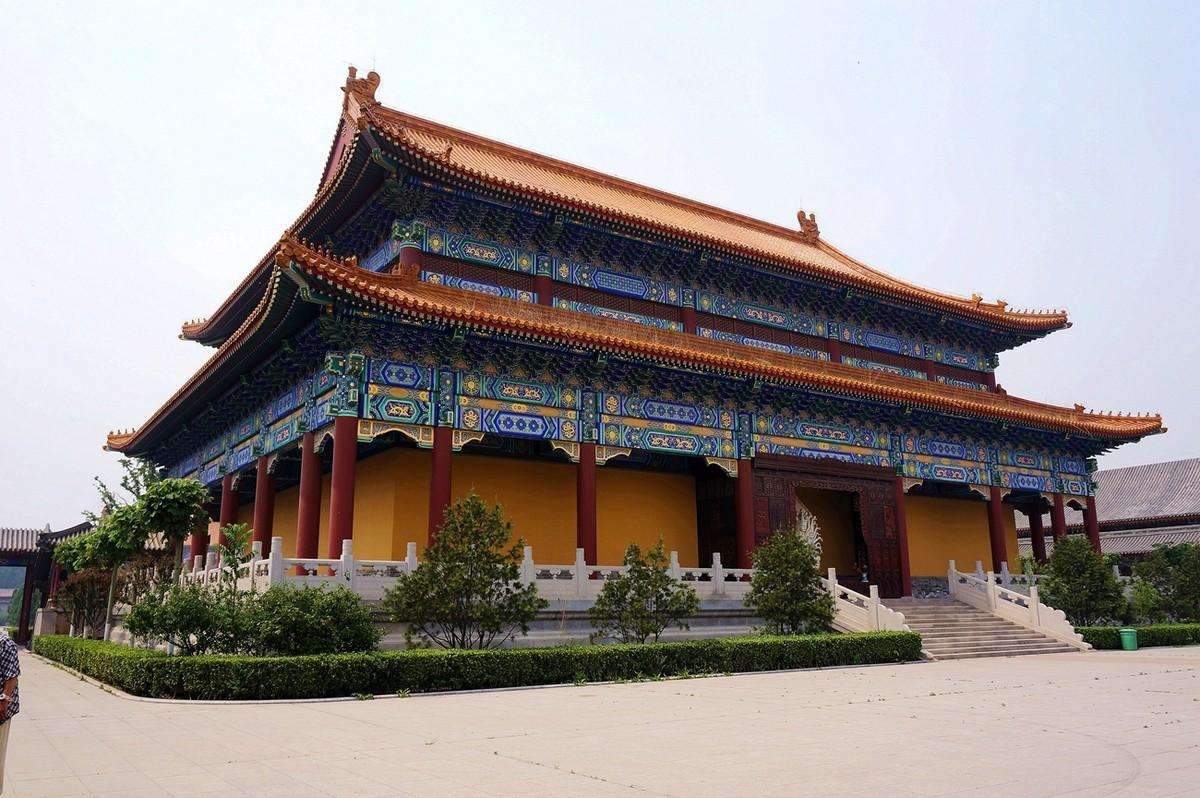 Day 15 Shanghai Departure
Place&Transport: Shanghai
Today's Activities: Shanghai Departure
Accommondation: no
Meal: B
Free on your own in the morning, then you will be transferred to the airport and you can fly back home. Have a pleasant trip!
Price Per Person in US Dollars