Bifengxia Panda Reserve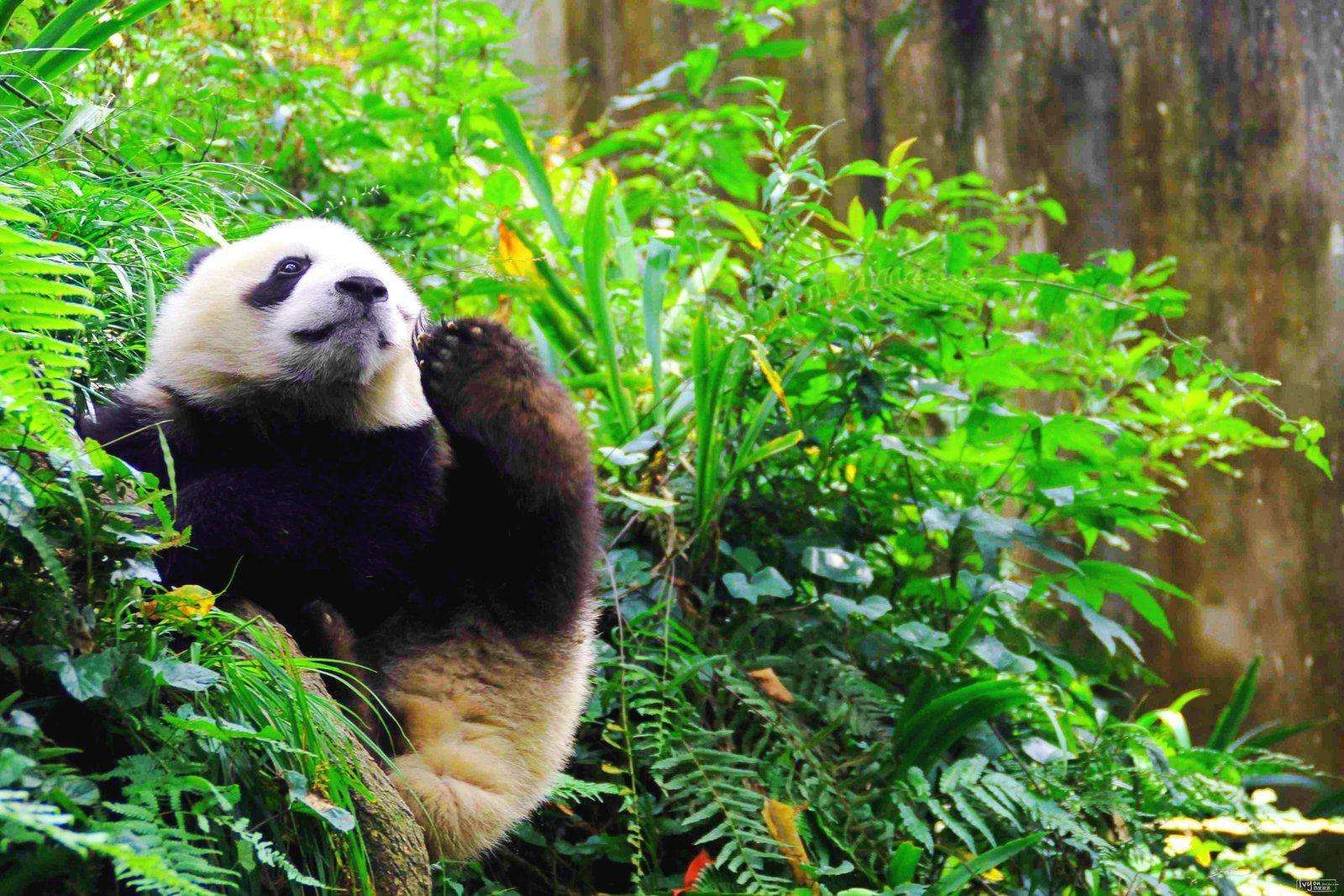 Overview
Bifengxia Panda Base or Bifengxia Panda Reserve plays the vital role of the breeding, researching, and scientific education of giant pandas. There in the around 1074 mu wide panda center, panda lovers from the whole planet can closely watch the adorable pandas, join as a panda volunteer, and achieve their dreams about pandas.
Highlight
Bifengxia Panda Base (碧峰峡大熊猫基地), short for Ya'an Bi Feng Xia Base of CCRCGP (China Conservation and Research Center for the Giant Panda), is also known as Bifengxia Panda Reserve or Bifengxia Panda Center. For the safety and development of the captive population of giant pandas, China's State Forestry Bureau planned and built the panda center in Bifengxia Valley in Yaan on December 28th in 2003. Being the "paradise" for about over 40 giant pandas of different ages, Bifengxia Center performs extraordinarily for the breeding, rescue, research, scientific education of giant pandas to save this rare and endangered animal species, together with Dujiangyan Panda Ark and Wolong Shenshuping Panda Base, and is reputed as the "World Natural Heritage - Giant Panda's Habitat in Sichuan".
Layout of Bifengxia Panda Base
At present, panda enthusiasts from any place of the world can come to Yaan City near Chengdu to visit Bifengxia Panda Reserve of 1,075 mu (about 177.09 acres) wide, covering the White Bear Ground (白熊坪), Overseas-born Giant Panda Paradise (海归熊猫乐园, or called Leopard Mountain豹子山), Panda Kindergarten (熊猫幼儿园), Panda Breeding Station (熊猫繁殖场), office area, pavilions and corridors for leisure, and eye-pleasing bamboo forests and other floras. Come to this large panda base to watch the endearing giant pandas and red pandas.
White Bear Ground: closest to the entrance of Bifengxia Panda Base, has 8 enclosures to hold mainly adult giant pandas. Staff there place some items like jute bags, PVC tubs, etc. in the playing area of pandas to make their captive places more like the natural environment. And some famous giant pandas given as gifts to Taiwan, UK, Singapore, etc. have also lived there in the White Bear Ground.
Panda Kindergarten: composed by nursery room and two sets of panda enclosures, mainly responds for the nursing of infantile pandas and the feeding of juvenile pandas. Since giant pandas are solitary animals, they only live peacefully with each other only during their juvenile period that is more than half a year old. So there are usually several juvenile giant pandas living together in one set of enclosures, and you can see them playing on the swings and tyres.
Overseas-born Giant Panda Paradise: used to be the home of many overseas returnee giant pandas from other countries and regions, now is the harmonious paradise for giant pandas in China and has 7 sets of enclosures. It has the world larges population of overseas-born giant pandas who are very adorable and active, popular like super stars. You can watch giant pandas of different ages closely and their cute gestures and facial expressions.
Information
Best Time: All year round
Recommended Visiting Time: about 1-3 days
Open Hours: 08:30-16:00
Admission Fee: 50 RMB / Person
Address: Ya'an Bi Feng Xia Base of CCRCGP, Bifengxia Town, Yucheng District, Yaan City, Sichuan Province, China