Bright Moon Gorge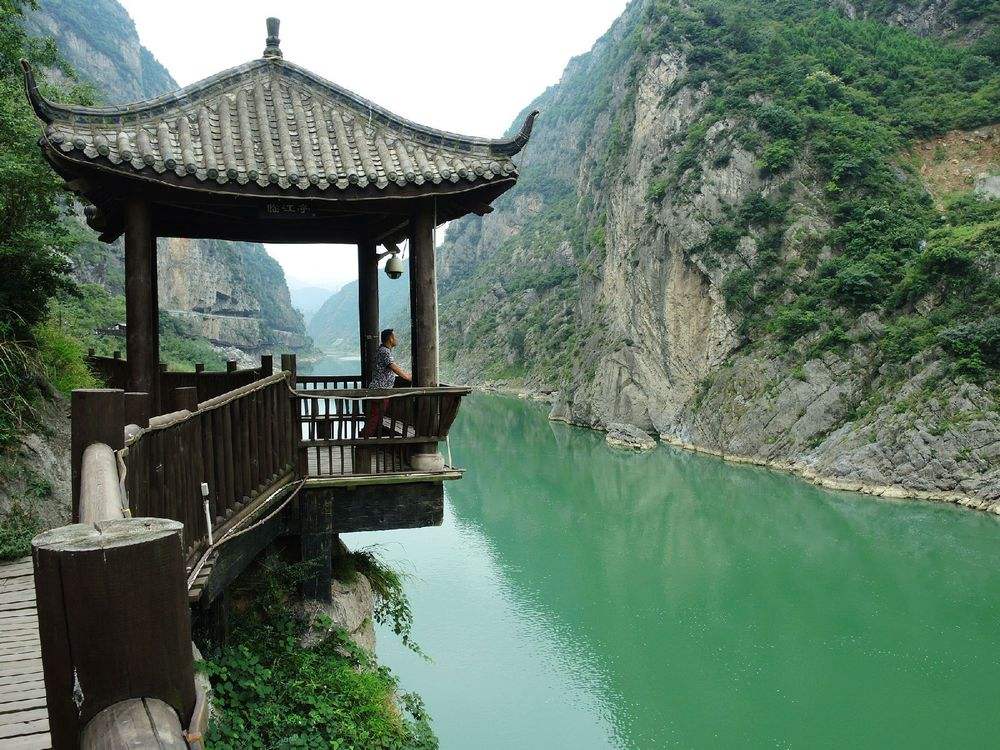 Introdution
Mingyue Gorge also known as Bright Moon Gorge is a national AAAA tourist attraction. It is the strategic gateway of the ancient Shu Road (Jinniu Road), the major traffic passage connecting Sichuan and Shaanxi, and the start point of the national historic and scenic site Jianmen Shu Road. The gorge is 2km long in total and almost 100m wide. Between the perpendicular cliffs at both sides with a perpendicular height difference to about 300m, the Jialing River rushes passionately.d develops the original primitive national and folk Baima culture.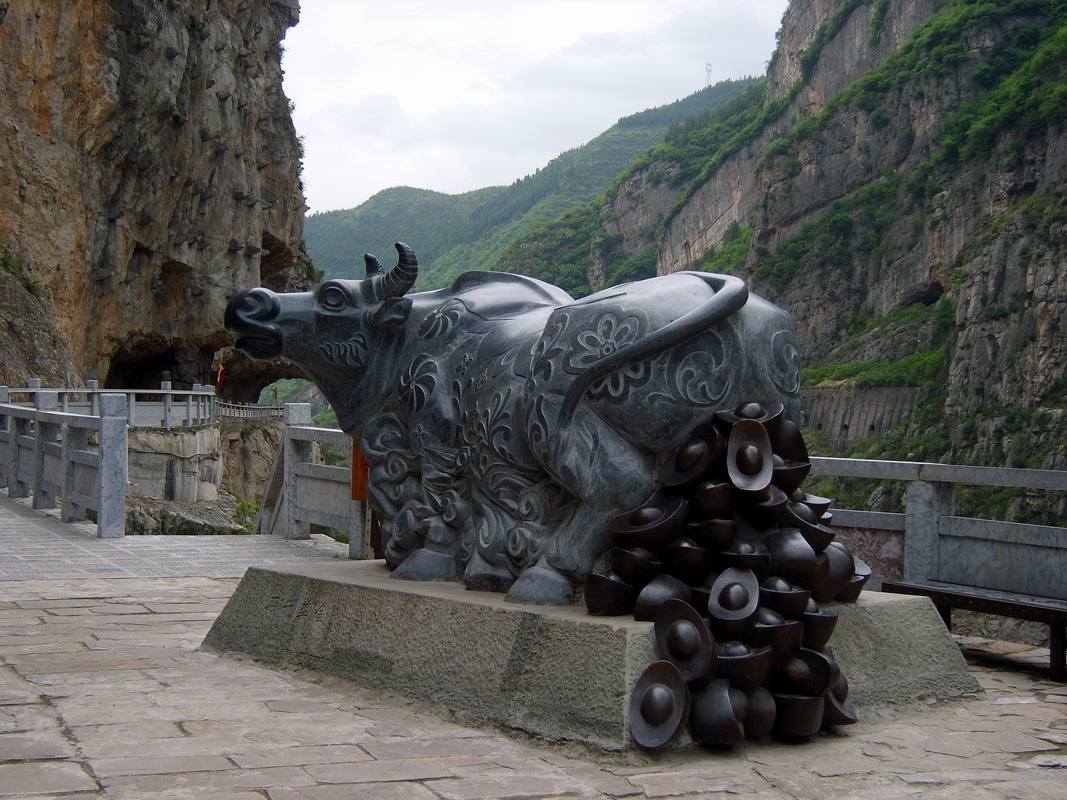 History & Background
From ancient times to nowadays, the gorges have integrated six functions of plank road, post road, dangerously narrow hill path for boat trackers, water channel, highway and railway. This is rare not only domestically but also around the world, which deserves the reputation as "the traffic history museum of China".
Ancient plank road in the gorge is the most perilous section of Ancient Shu Road. The ancient plank road built during the pre-Qin Dynasty period in Bright Moon Gorge is also called Yun (clouds) Road due to its dangerousness. Later during the Three Kingdom Period, in order to fight Caocao in the north, Zhuge Liang renovated and extended the road and made it a passage to send army provisions. Zhuge Liang died in Wuzhangyuan when marching to the north. Wei Yan rose in revolt and led the troops withdraw. He set fire to the plank road in the gorge. The scene, "Setting Fire to the Plank Road" in the TV play, the Romance of the Three Kingdoms was shot here.