Chengdu Culture Park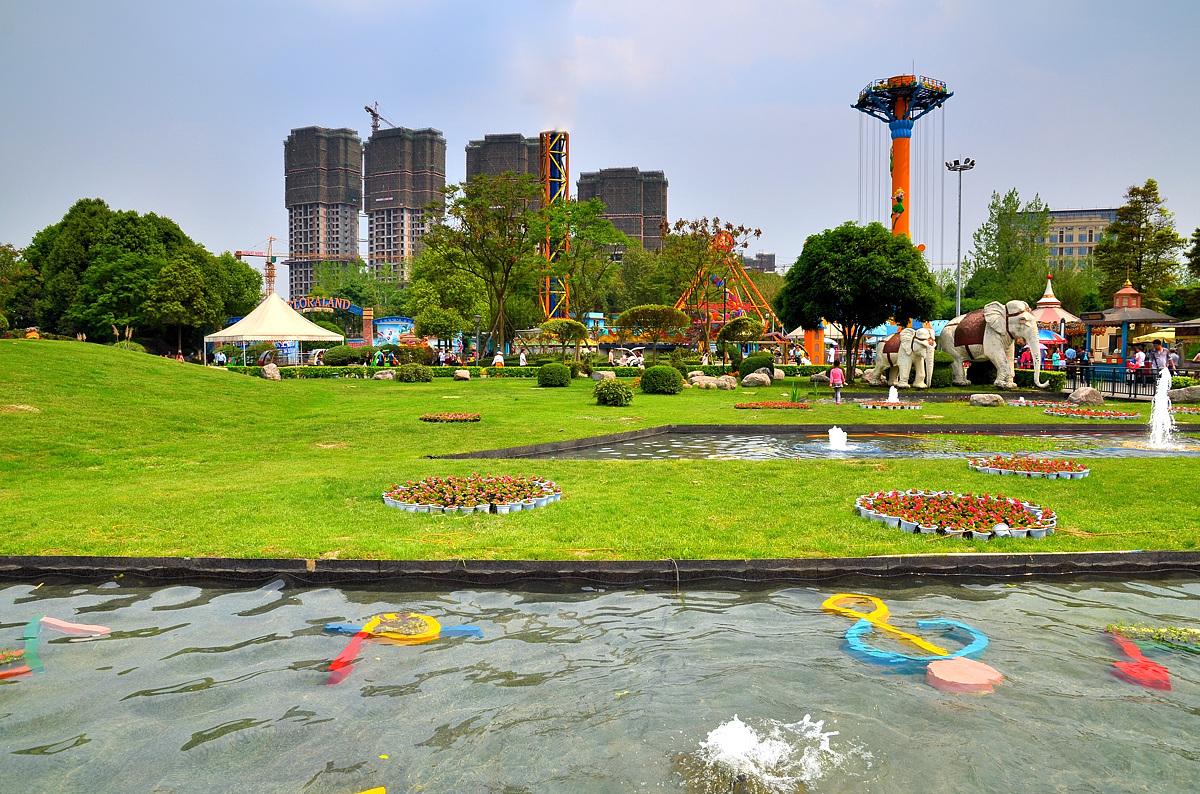 Introdution
Chengdu Cultural Park is located in Qintai Road, Chengdu City, adjacent to Qingyang Palace. It was rebuilt on the old site of Erxian Temple in 1951 and covers an area of 150 mu. There are 12 Bridges Martyrs'Tombs in the park, which commemorate 36 martyrs who were secretly killed by Kuomintang agents on the eve of Chengdu liberation. They are provincial cultural relics protection units. The Park was rated as a provincial key Park in March 2018.
Development & Background
In the early 1950s, in order to hold traditional flower fairs, the city government opened the fields near the Qingyang Palace into flower fairs, holding flower exhibitions while selling flowers, trees and native products from all over the country. After the 8th Flower Fair in 1958, Qingyang Palace Garden was established. In 1966, the city government approved the renaming of Chengdu Cultural Park. Cultural parks are famous for holding traditional lantern and flower fairs. The annual Lantern and Flower Festival is a cultural heritage of Chengdu as a famous historical and cultural city. From ancient times to the present, Chengdu people's feelings are placed in it.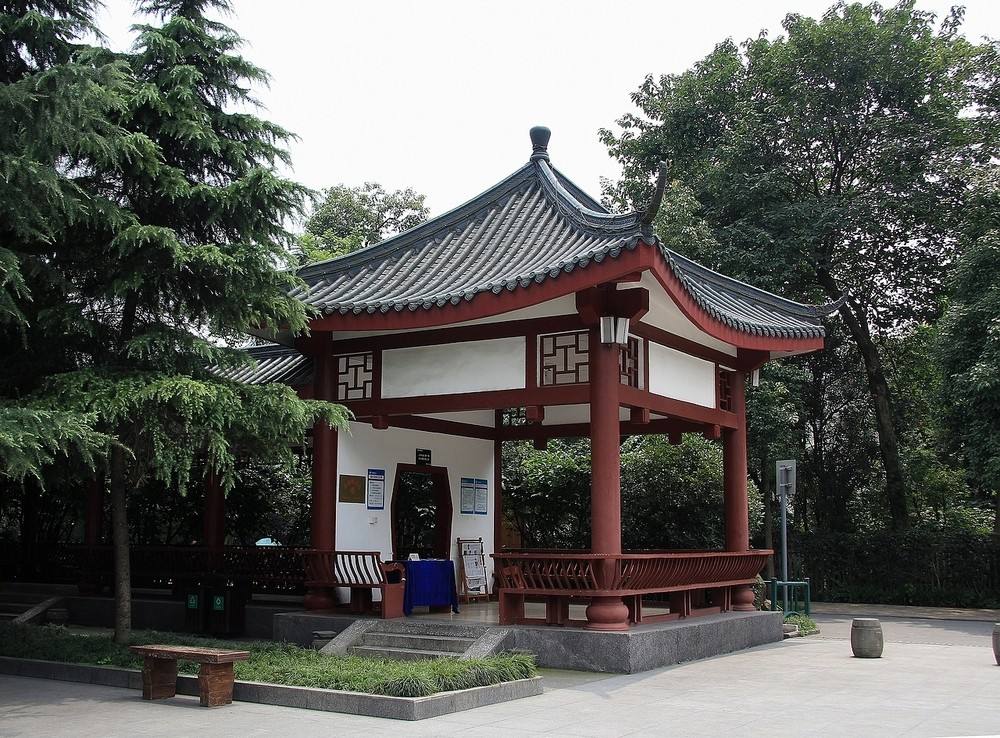 Highlight

Flower festivals
In every spring and autumn, flower festivals with different themes are open to everyone. Tens of thousands of bonsai of various kinds and colors such as peonies, azaleas, begonias, geraniums, pansies, carnation and so on would lead visitors to believe they are in a wonderland. The decorative flower models are impressive, which are of different sizes and shapes. For instance, there are huge carnation flower models made from hundreds of small ones; yet there are also animal models like shrimps made from orange flowers. More than that, visitors can expect to watch a fabulous show of flower arrangement by local folks who have made this art. During the flower festivals, singing, dancing and acrobatics performances in this park are another choice of entertainment. Meanwhile, there are also photography and Chinese calligraphy displays. For gourmets, food exhibitions with local characteristics won't be disappointing.
Lantern Festival Carnival
During Chinese Spring Festival, there is also a lantern festival carnival at night. With colorful lights and interesting lanterns, local people use their own way to celebrate the New Year until late night. Usually, there is also a lantern riddle solving contest.
Shu Feng Ya Yun Tea House
Shu Feng Ya Yun tea house provides a wide range of traditional Chinese entertainment ranging from Sichuan Opera, wind and string instruments, comedy skits to incredible juggling. Visitors can enjoy Sichuan Opera with mask-changing, fire spitting, Chinese traditional music and opera costumes here. There is also hand shadow show to amuse customers. All these are integral parts in Chinese opera culture.
The Great Art Relief Wall
It is 12 meters high and more than 80 meters wide. The relief wall displays vividly hundreds of figures with different poses and from different dynasties. The wall also reflects Chengdu people's traditions of appreciating flowers and lanterns which have lasted for thousands of years, dating back to Han Dynasty (BC206 --220). The relief wall stands out in both exquisiteness and scale. In addition to that, it carries the cultural significance of Chengdu with it.
Zhiji Stone
This stone is 2.12 meters high, 0.8 meters wide with big base yet small head. It is brown. According to folk legend, it was for a fairy maiden who got married with a common cowherd to weave, thus it was from the Heaven. According to history, the huge stone was used for sacrificial ceremonies in ancient times from the tomb of ancient king of Shoo.
The Pavilion of the Eight Trigrams
This pavilion features eight stone pillars carved with dragon patterns. On the base of the pavilion, there are elaborate paintings of flowers, feathers, and beasts. On the dome, colorful paintings make this pavilion grand; while on the outside, the green tiles in ancient fashion make this pavilion elegant.
Information
Admission Fee: Free

Location: No.9 Qintai Road , Chengdu

Opening Hours: 24 Hours

How to Get There?
Take No.11, No.19, No.27a, No.27, No.34a, No.34, No.35 Bus or Metro Line 2 to Qingyang Palace.