Chengdu Museum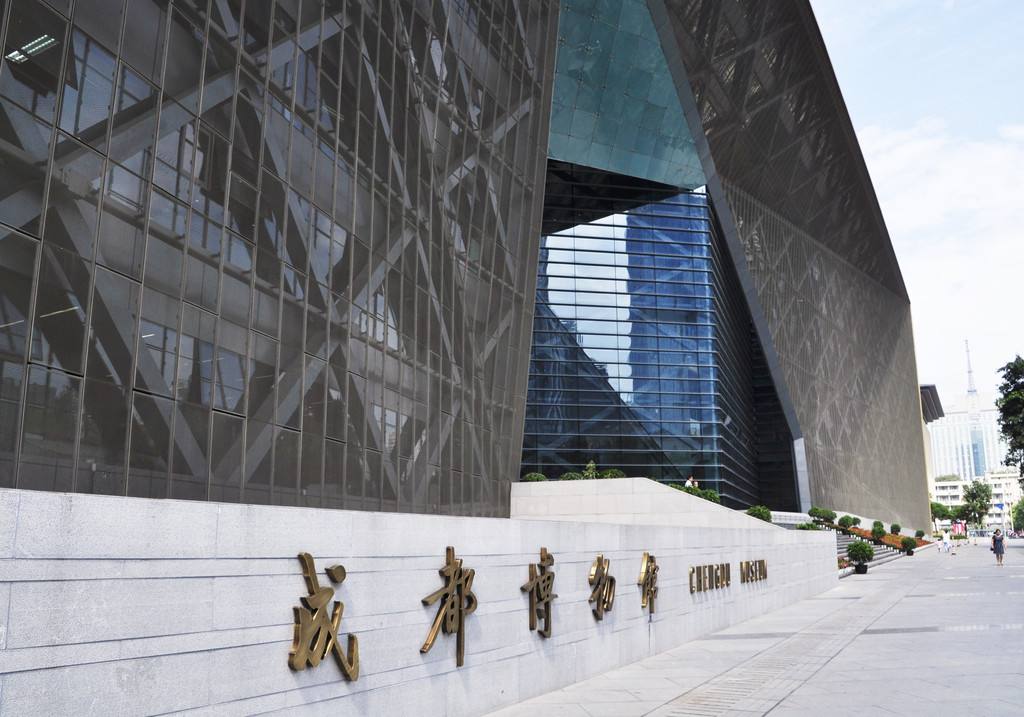 Introdution
Located in the west of Tianfu Square, Chengdu Museum is the biggest comprehensive museum in the city with the area of 6.5 hectares (16 acres). It consists of two towers. The southern one is used for administration, while the north is mainly used for exhibition areas. There are six storeys in the north tower, one basement floor and five floors above. The basement and first floor are used as temporary exhibition halls. The history of Chengdu is shown from the second to the fourth floor. The highest floor is used for demonstrations of Puppetry and Shadow Play.
History & Background
In 2007 Sutherland Hussey Harris, in collaboration with Beijing-based Pan­solution, won first prize in the international competition for the design of the new city Museum for Chengdu in Sichuan, China. Tian-Fu Square was recently established in the historic core as a new central focus of Chengdu. The Existing Science museum forms the entire Northern edge with a giant statue of Chairman Mao saluting the main North-South city axis, and on the East side, a new concert hall is planned.
The New Chengdu Museum sits on the West side of the square and maximizes its profile to present a façade of commensurate scale and proportion to embrace and address the huge scale of this new square and establishes a strong formal relationship to it by forming a simple enclosing rectilinear profile. The building further enjoys and celebrates this relationship to this monumental public space by extending an internal promenade of public foyers and circulation behind the entirety of the veiled façade addressing Tian-Fu Square.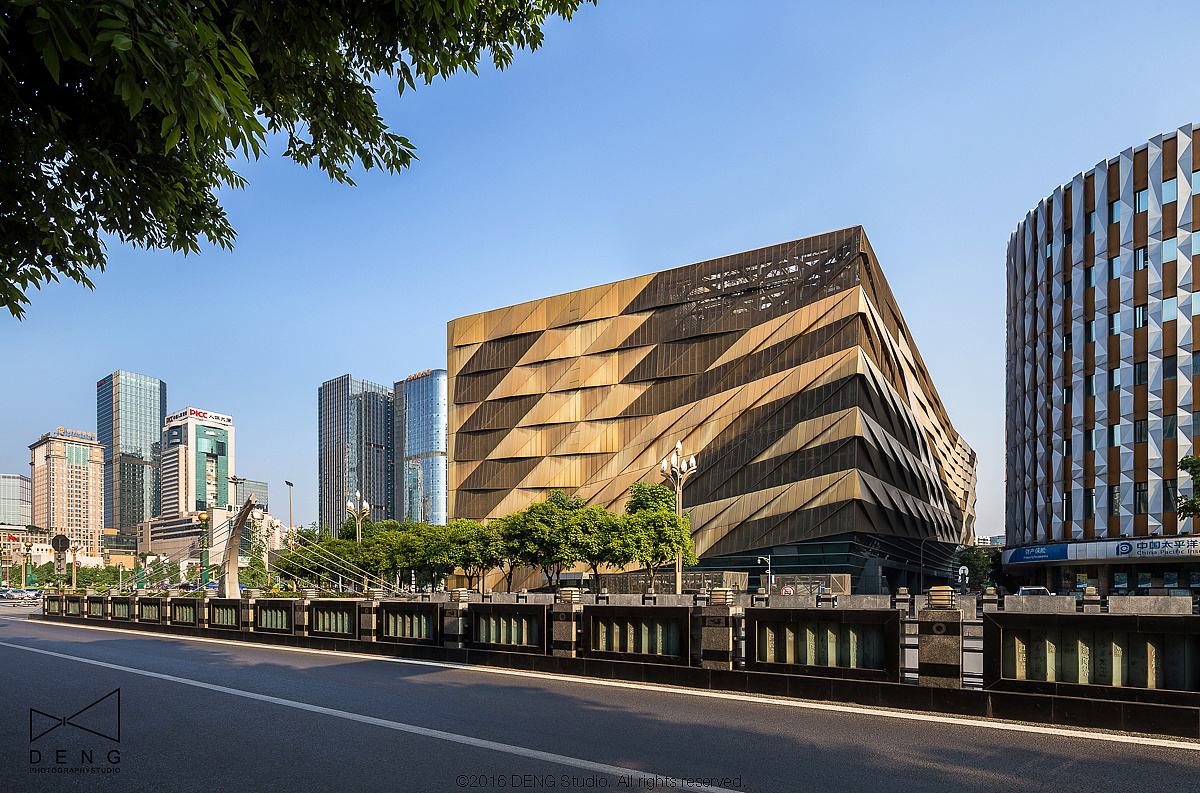 The Old Chengdu Exhibition Halls
The history of Chengdu is shown from the second to the fourth floor of Chengdu Museum. Before the Qin Dynasty (211-206 BC), the ancient Chengdu had already developed their culture, which is depicted on the second floor. Over 240 cultural relics are displayed, including many ancient cultural sites, boat-shaped coffin graves and graphic language of ancient Chengdu. Through all those relics, the life of ancient local people is shown before us.
The third floor is an exhibition of Chengdu from Sui to Qing Dynasty (581-1911). As a main business city during the period, Chengdu flourished in commerce and handicraft industry. Over 600 artifacts are on show here, with pottery, porcelain, with gold as well as sliver included. This floor also exhibits the city's well-developed water transportation in Tang Dynasty (618-1279) and the flourishing market culture in Song Dynasty (960-1279) are on exhibition here.
Information
How to get to Chengdu Museum:
By Bus:
1. Take bus 13/30/43/47/64/78 and get off at Xiyu Jie (Xiyu Road) Station.
2. Take bus 57/109 and get off at Dongchenggen Nanjie (South Dongchenggen Road) Station.
By Metro: Take Metro Line 1 or line 2 and get off at Tianfu Square Station.
Admission Fee: Free
Opening Hours:
9:00-20:30 from May 1st to October 31. Note: No admission after 19:30
9:00-20:00 from November 1 to April 30. Note: No admission after 19:00