Danba Zhonglu Tibetan Village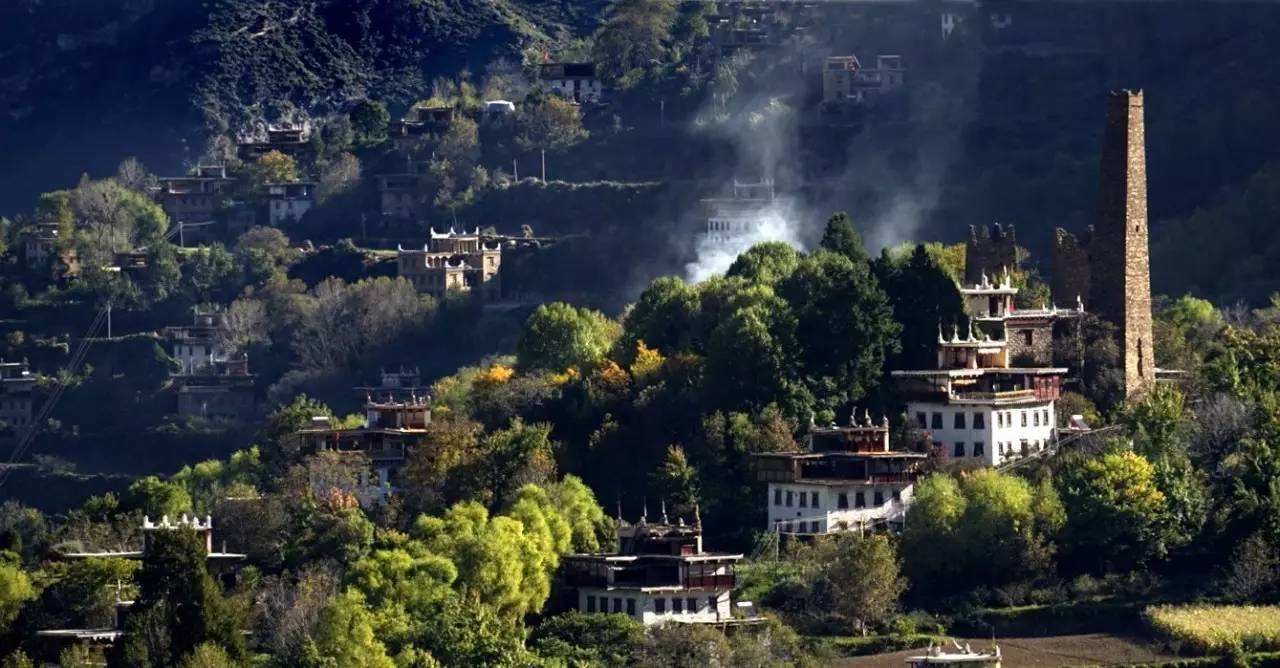 Introdution
Zhonglu (means "a desirable place for human and gods" in Tibetan) Tibetan Village is located on the grade-2 tableland on the left bank of Xiaojin River in Danba County at an elevation of 2100 meters. It perfectly integrates with the canyons in the upstream region of Dadu River, and possesses all the unique praise-worthy elements of Danba: the famous Moerduo Holy Mountain in Jiarong Tibetan Region is right there in sight; under the high sky and rolling clouds, the temples with red walls and golden roofs, watchtowers with dignified flavor as well as tall and solemn dwellings scatter and hide in the green grasses and trees; on the deep and vast tablelands, there are fertile barley fields.
History & Background
With over 5000 years' history, Zhonglu Tibetan Village has living ruins at the Neolithic Age and ancient sarcophagus graves in the Warring States Era, etc which were discovered during archaeological investigation. It is said that the ancestor of Zhonglu people came to god for directions when migrating from Tibet and a Lama on behalf of the god gave a sheep to the migrant and said: "Please migrate with this sheep. The place where the sheep will die will be your new homeland." The sheep died when the migrant arrived in Zhonglu, so the migrant settled down here, for which this place was so named as "Zhonglu". In this holy region with beautiful scenery, the numerous watchtowers, religious buildings and villages together constitute a remarkable cultural landscape.
There are tranquil and poetic farmlands, beautiful flowers (mainly peach flowers and pear flowers) blooming in the green grasses and trees at the foot of Moerduo Holy Mountain as well as watchtower dwellings of Jiarong Tibet in yellow, black and white dimly distributed in the grasses and trees, which may give you a feeling of stepping into a fairyland in a trance. As one of the regions with numerous ancient watchtowers in Danba, Zhonglu Tibetan Village now has 88 ancient watchtowers and more than 600 traditional Tibetan dwellings. The watchtowers here are numerous and well preserved with various types.