Dege Parkhang Sutra-Printing House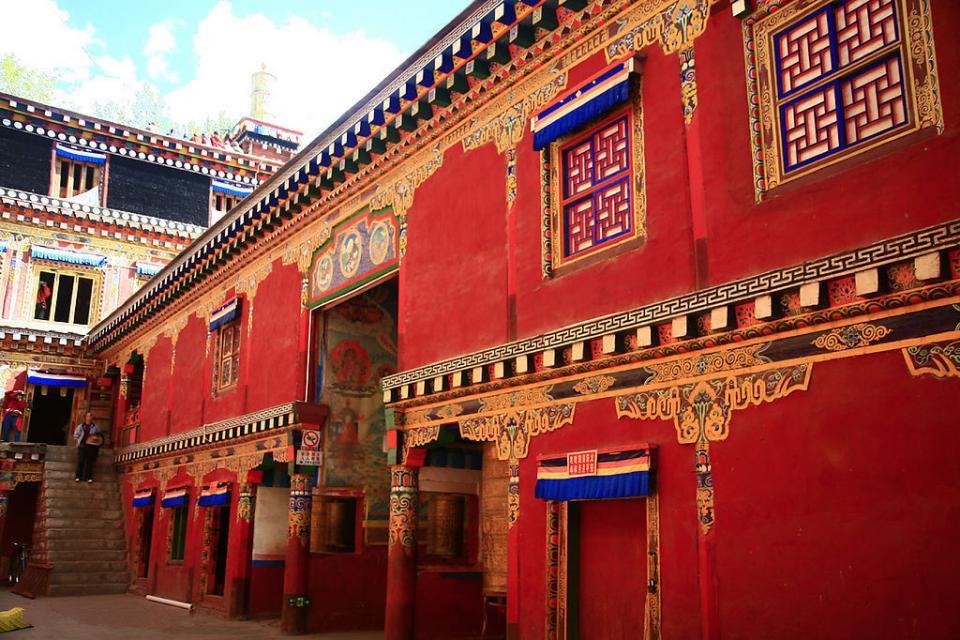 Overview
Dege Sutra-printing House located at east of Tibet is the largest Tibetan printing house and home to more than 300,000 ancient engraved blocks. Thanks to this printing house, Tibetan culture has been inherited and protected from generation to generation. Tibetan culture dates back hundreds of years. Much of the written culture of Tibet has been preserved for today's modern generation.
History & Background
Dege Parkhang Sutra-Printing House was first built in 1729 with an area of about 1600 square meters. It maintains over 320,000 sutras plates, covering 70% of Tibet's literary heritage. Being praised as the Encyclopedia of Tibetan Culture, the Dazzling Cultural Pearl in Tibetan Area and the Treasury under the Snowy Mountain, Dege Parkhang Sutra-Printing House truly lives up to its reputation. It was listed in National Key Cultural Protection Unites by the State Council in 1996, and then the technique of Woodblock Printing was listed in the Represents of Human Non-material Cultural Industry by UNESCO.
Highlight
Woodblocks
Carved with both writings and paintings, the woodblocks are the major part of the cultural relics in Dege Parkhang Sutra-Printing House. Among the large quantity of writings, there are enough rare editions, only existing editions and models for calligraphy or painting.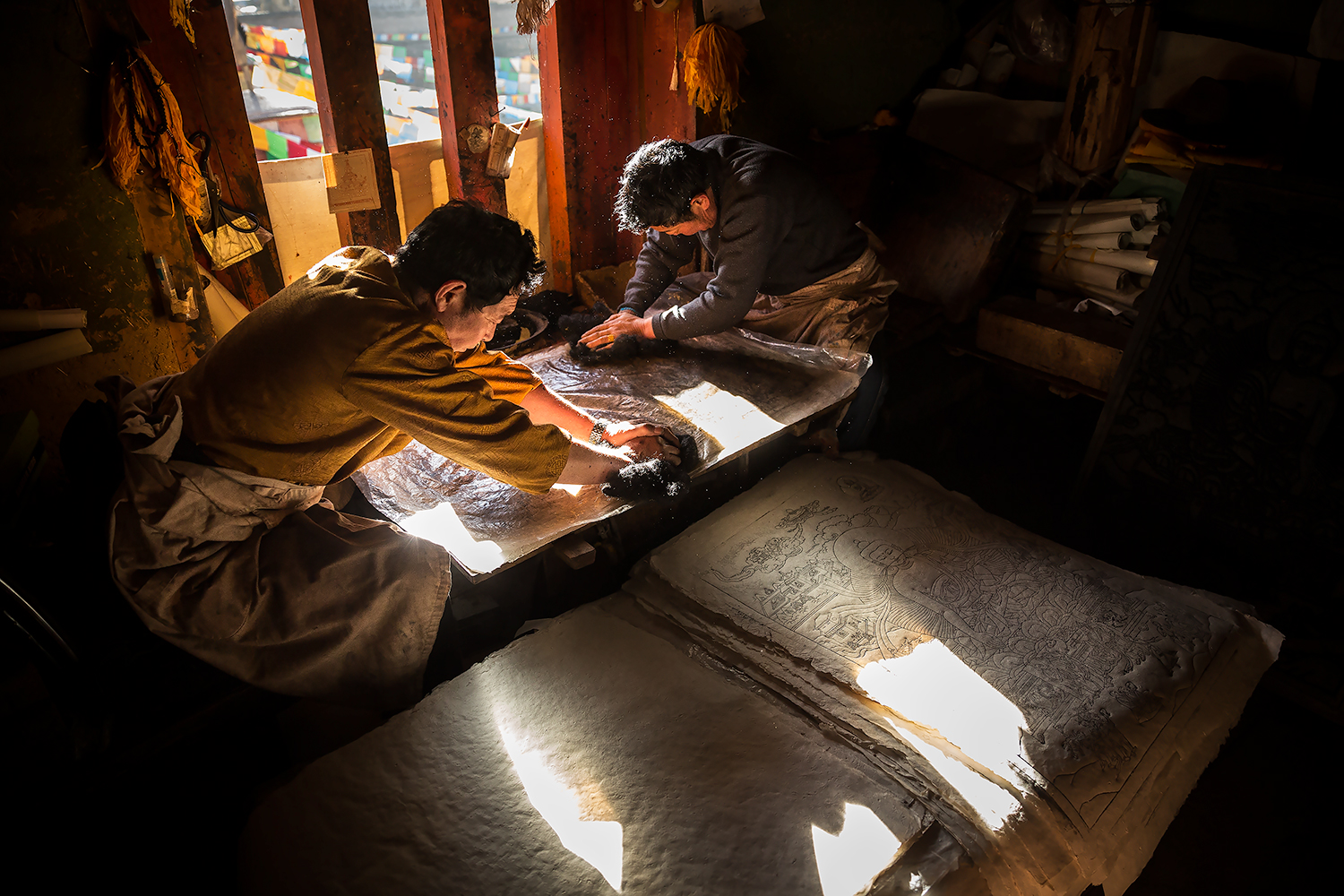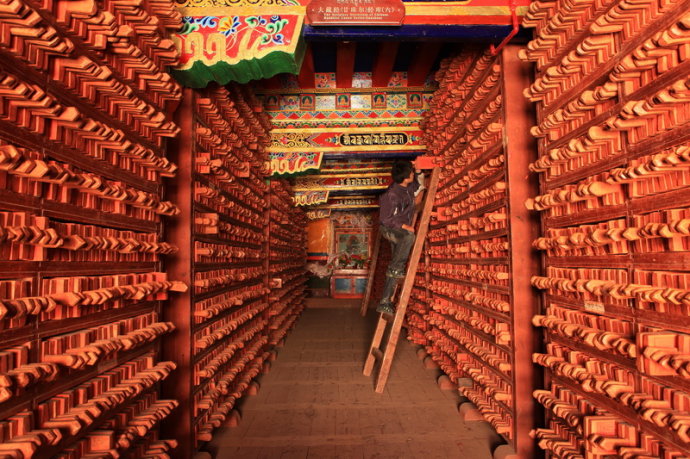 Murals
Murals are scattered in the inside and outside walls of different Sutras halls, left-side and right-side of corridor as well as some walls in sutras libraries. Except for Green Tara of Men Sect, all others show a style of Ge Sect. Greatest artistic accomplishments of Ge Sect are embodied in these murals which make Dege Sutras Monastery the place with best-reserved historical murals.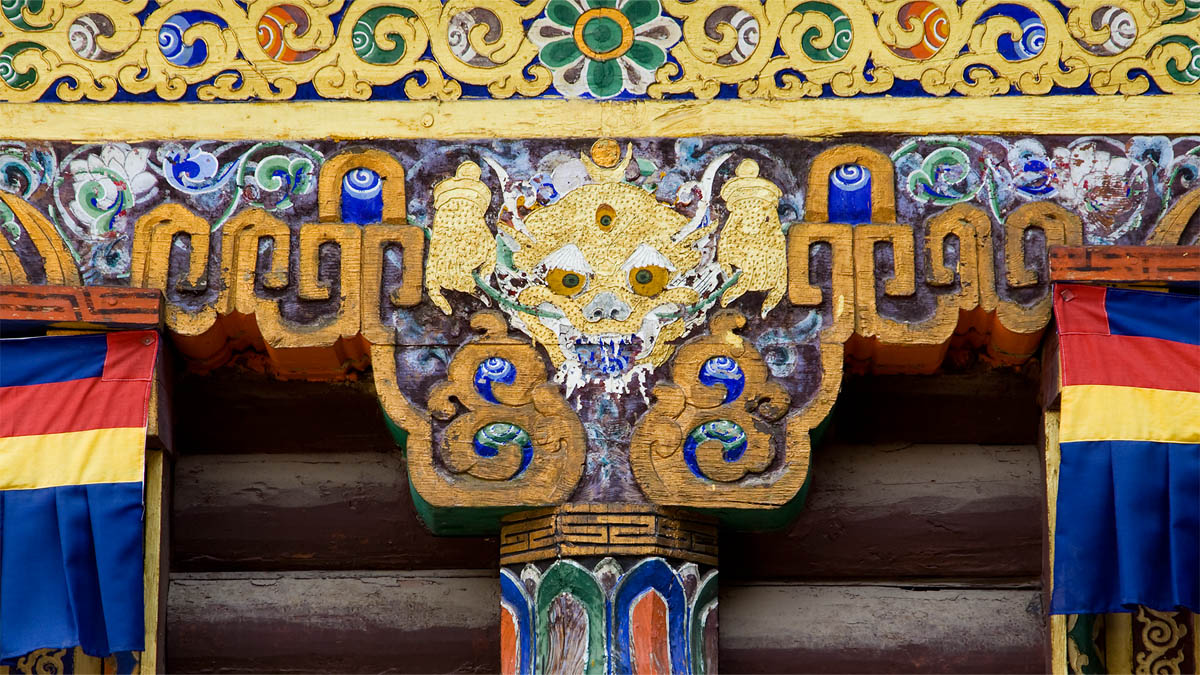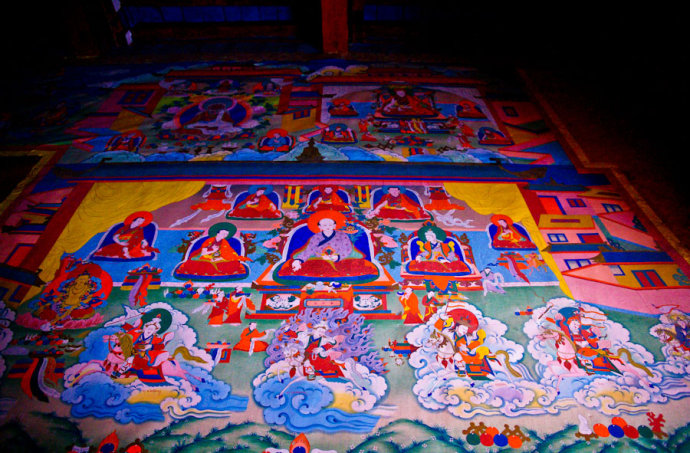 Statues and Buildings
The statues in Dege Parkhang Sutra-Printing House, mainly consisting of statues of Buddha, Bodhisattva, Arhat, dharma and eminent monks and historical characters in different years, are placed in Great Sutras Library and Small Sutras Library. You can deeply feel the aesthetic tastes and consummate skills of Tibetan Buddhism from the bright color, smooth carves and vivid expressions of the statues.
Surrounded by towering red walls and lush green trees, Dege Parkhang Sutra-Printing House is quite majestic and stately. Close to the front gate is a two-story chapel, and the main hall inside has four floors. The monastery is one conventional Tibetan building with a combination of Dege monastery and Dege residence.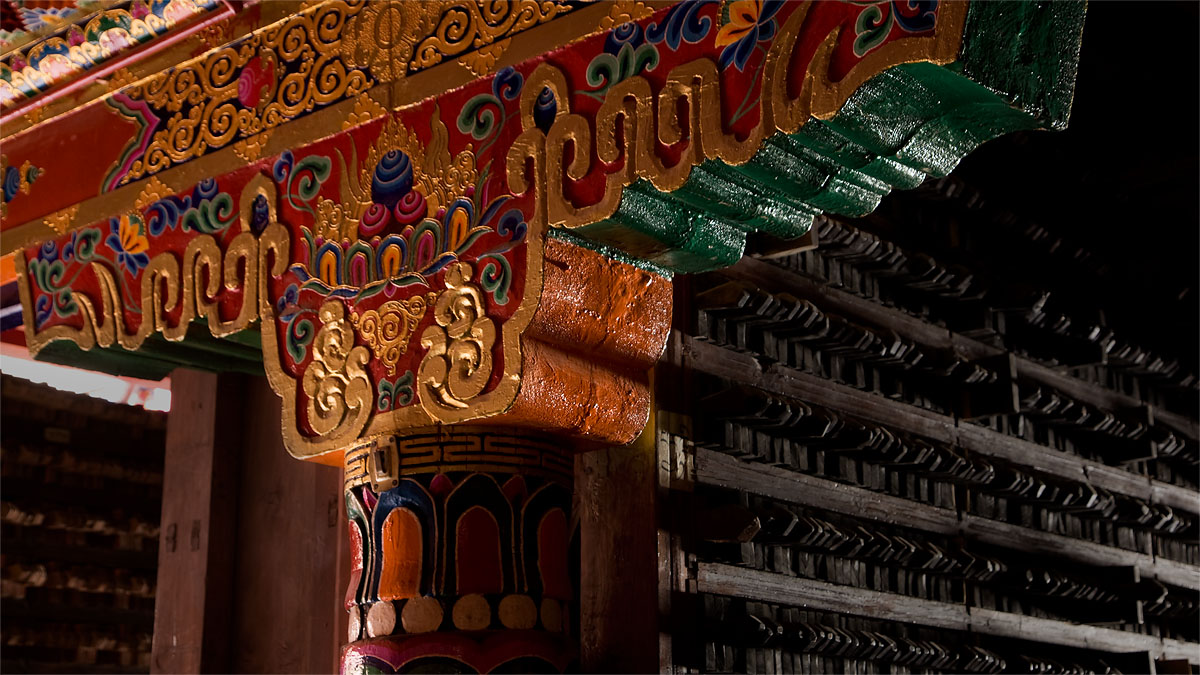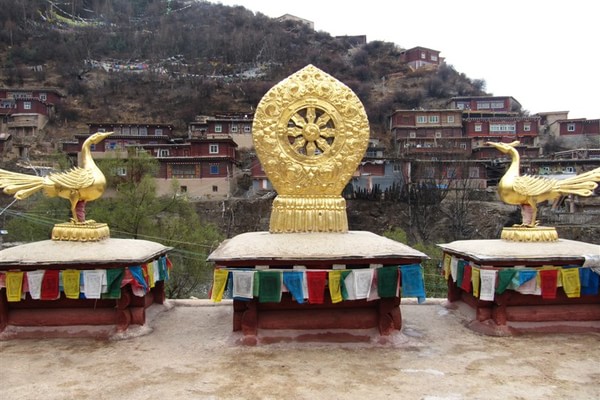 Information
Recommended Visiting Time: 1-2 hours
Opening Hours: 10:00-12:00, 14:00-18:00
Admission Fee: CNY 50/person
Address: Dege County, Ganzi Tibetan Autonomous Prefecture, Sichuan Province
Warm Tips
1. In order to protect cultural relics, taking picture is allowed for the printing process but prohibited in sutras libraries. You can ask the workers for permission and they are always friendly.
2. On account of climate, the sutra-printing time ranges from 15th March to 20th September in Tibetan calendar. During this period, visitors could view and admire the operation sutras printing. And please pay attention to that printing will be ended in 16:00, and then the workers will steep and wash the woodblocks.