Dufu Thatched Cottage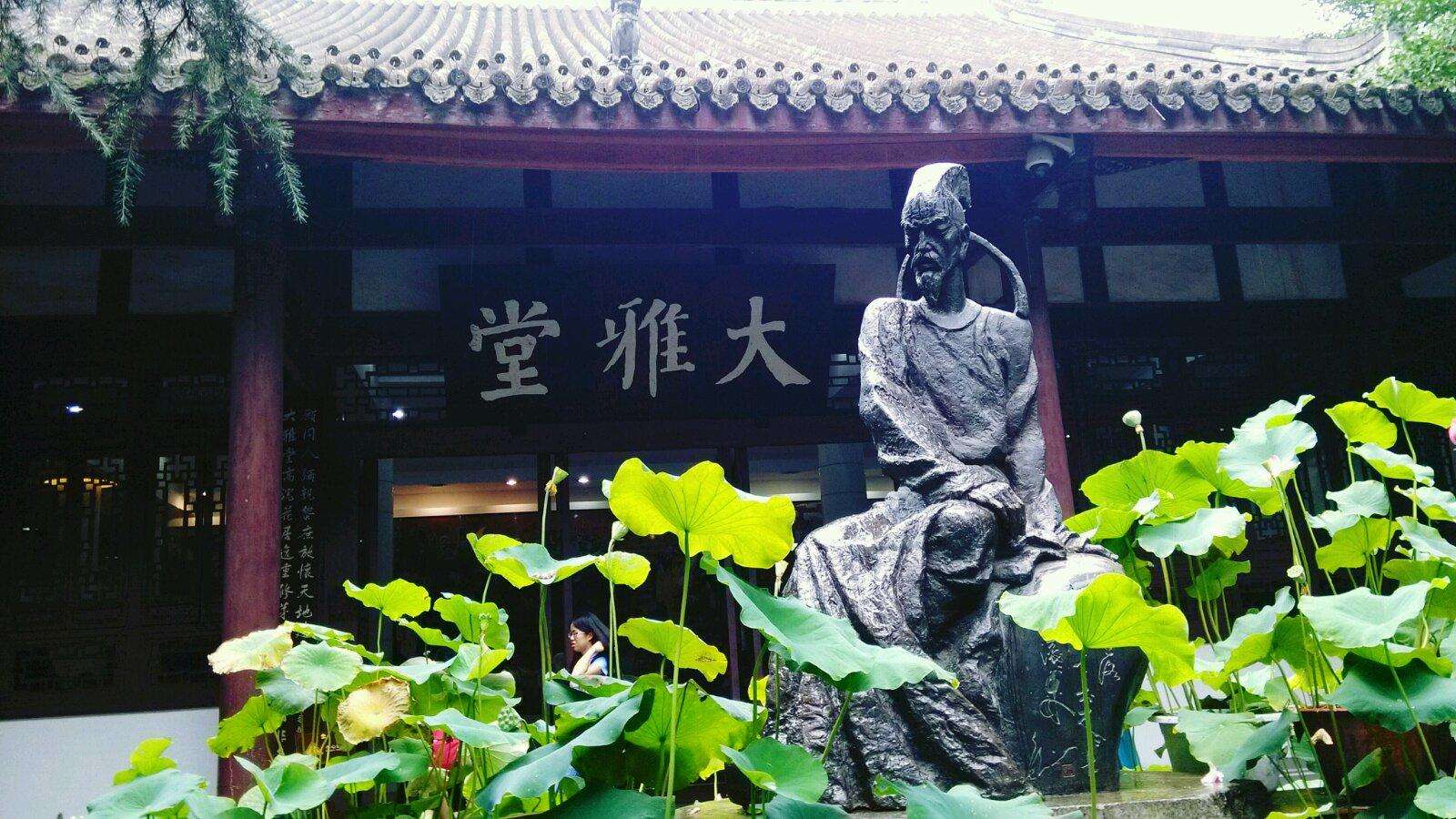 Overview
Chengdu Du Fu thatched cottage located in Qingyang District, Chengdu City. It is the former residence of Du Fu, a great poet of Tang Dynasty, who lived in Chengdu. Du Fu lived here for nearly four years and wrote more than 240 Chinese poems. The thatched cottage covers an area of nearly 300 mu. It completely retains the architectural pattern of the Ming Dynasty (1500 AD) and the Qing Dynasty (1811 A.D.), with simple and elegant buildings and quiet and beautiful gardens. It is a holy land in the history of Chinese literature.
Historical Value
There are more than 30000 volumes of various materials and more than 2000 cultural relics in Chengdu Dufu thatched cottage museum. It includes Du Fu's poetry collection of song, yuan, Ming and Qing Dynasties, as well as foreign translations of 15 languages and more than 120 Chinese versions published in Korea and Japan. It is the most abundant and well preserved place about Du Fu's creation in his life.
"Du Fu's poetic paintings" collected by Du Fu thatched cottage have become a thematic painting category in the Chinese painting world, and many museums in China have collected them. Modern masters such as Qi Baishi, Xu Beihong, Fu Baoshi, Pan Tianshou, Liu Haisu, Wu Zuoren, Li kuchan, Wang Xuetao, etc. have also created exquisite works with different styles based on Du Fu's paintings.
Du Fu-The Greatest Poet of Tang Dynasty in Ancient China
Du Fu (712-770), a great realist poet of the Tang Dynasty, was called "Li Du" together with Li Bai, another famous poet of the Tang Dynasty. He was born in Gongxian, Henan Province, and was originally from Xiangyang, Hubei Province. In his childhood, Du Fu had traveled to the Wuyue Kingdom, the state of Qi and Zhao. After the age of 35, he took the imperial examination in Chang'an (now Xi'an). Later, because the officialdom was not smooth, he witnessed the luxury and social crisis of the upper class of the Tang Dynasty.
In 755 A.D., An Shi rebellion broke out, and Du Fu moved to many places successively. In order to avoid the war, he fled to Sichuan in 759 A.D. although he avoided the war and lived a relatively stable life, he still cared about human life and national affairs. Du Fu's influence on Chinese classical poetry is very far-reaching. He is called "the sage of poetry" by later generations, and his poetry is called "poetry history".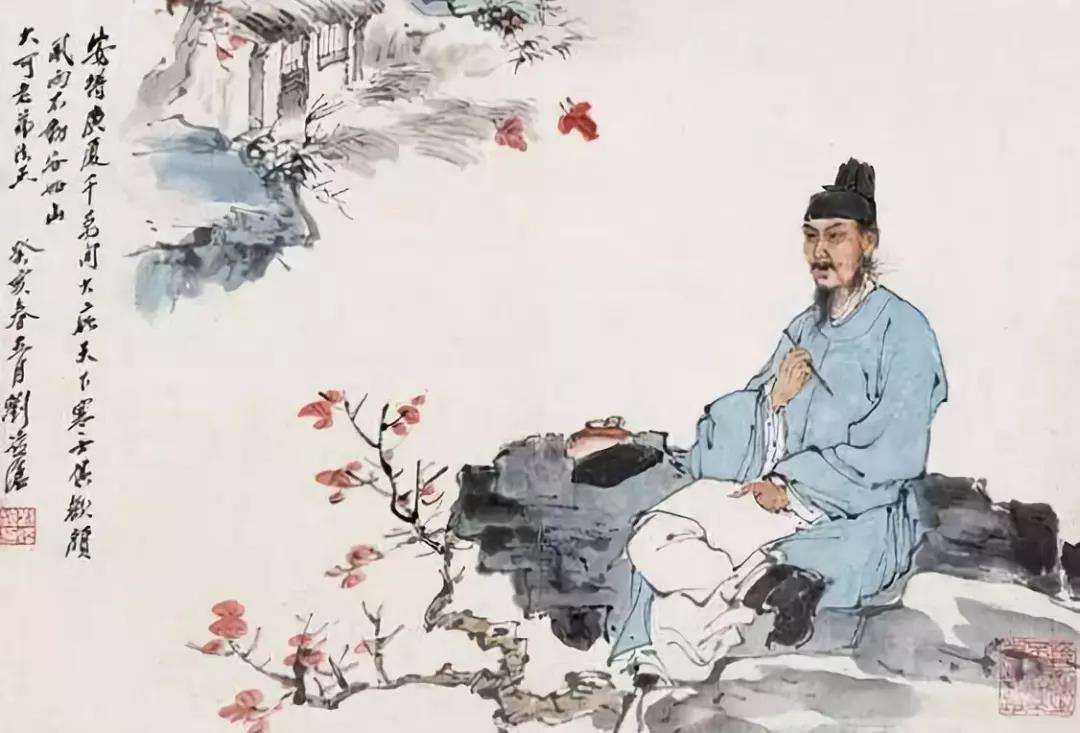 Layout
Chengdu Dufu thatched cottage has been renovated and expanded in song, yuan, Ming and Qing Dynasties. It has evolved into a famous cultural Holy Land integrating the pattern of memorial hall and the style of poet's former residence, with simple and elegant buildings and beautiful gardens.
The thatched cottage, with a total area of nearly 300 mu, retains the pattern of reconstruction in the Qing Dynasty. Garden is a very unique "hybrid" Chinese classical garden. At present, Dufu thatched cottage can be divided into three parts according to their functions: Tourist area of cultural relics (Former site of Thatched Cottage), Sightseeing area of garden scenic spot (Plum Garden) and Service Area (Thatched Cottage Temple). It is simple, elegant and quiet.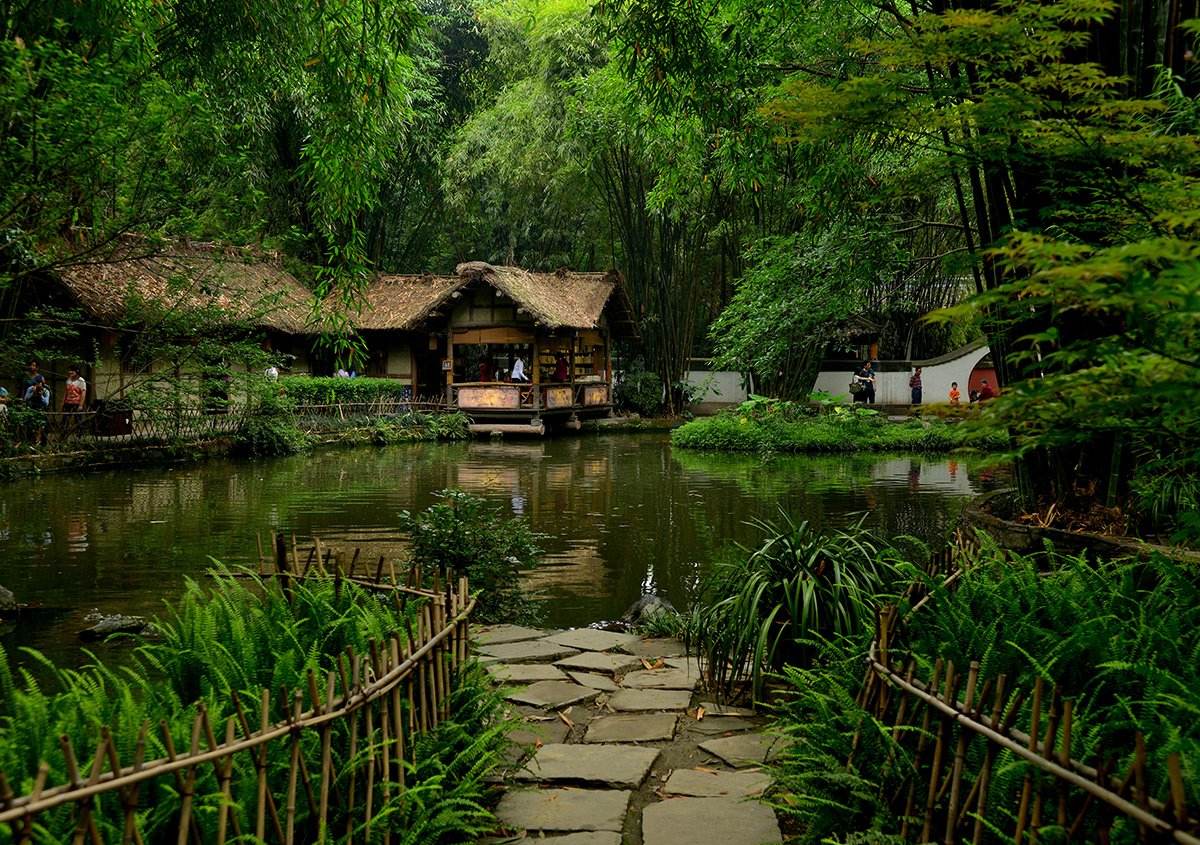 Information
Admission Fee: 50 Yuan
Opening Hours: 08:00-18:00
Address: No.37 Qingyang Road, Chengdu, Sichuan Province
How to get there:
1. Take bus 19, 35, 58, 82, 151, 165, 170, 1024, 1031, 1134, g59 or g74, and get off at Dufu Caotang (Thatched Cottage of Du Fu) station.
2. Take Metro Line 4 to North Caotang Road Station, and then walk south for about 15 minutes to get there.
Tour The Dufu Thatched Cottage with Chengdu Private Tour
We will provide a private & spacious car and a local professional tour guide with over 5 years guiding experience only work for you or your group. You will be escorted during your tour. Transport, ticket, and dining (At some local restaurants popular with locals) all we will arrange for you according your requirements. Please check our most popular Chengdu Tours including Dufu Thatched Cottage as below:


Are the above sample tour programs not suitable for you? We have more Chengdu tours. Our tours can be tailor-made based on your requirements and budget to create unique Beijing experiences that allow you to interact with the local people and culture. Our enthusiastic tour expert will promptly reply you in details within 24 hours.