Dujiangyan Panda Base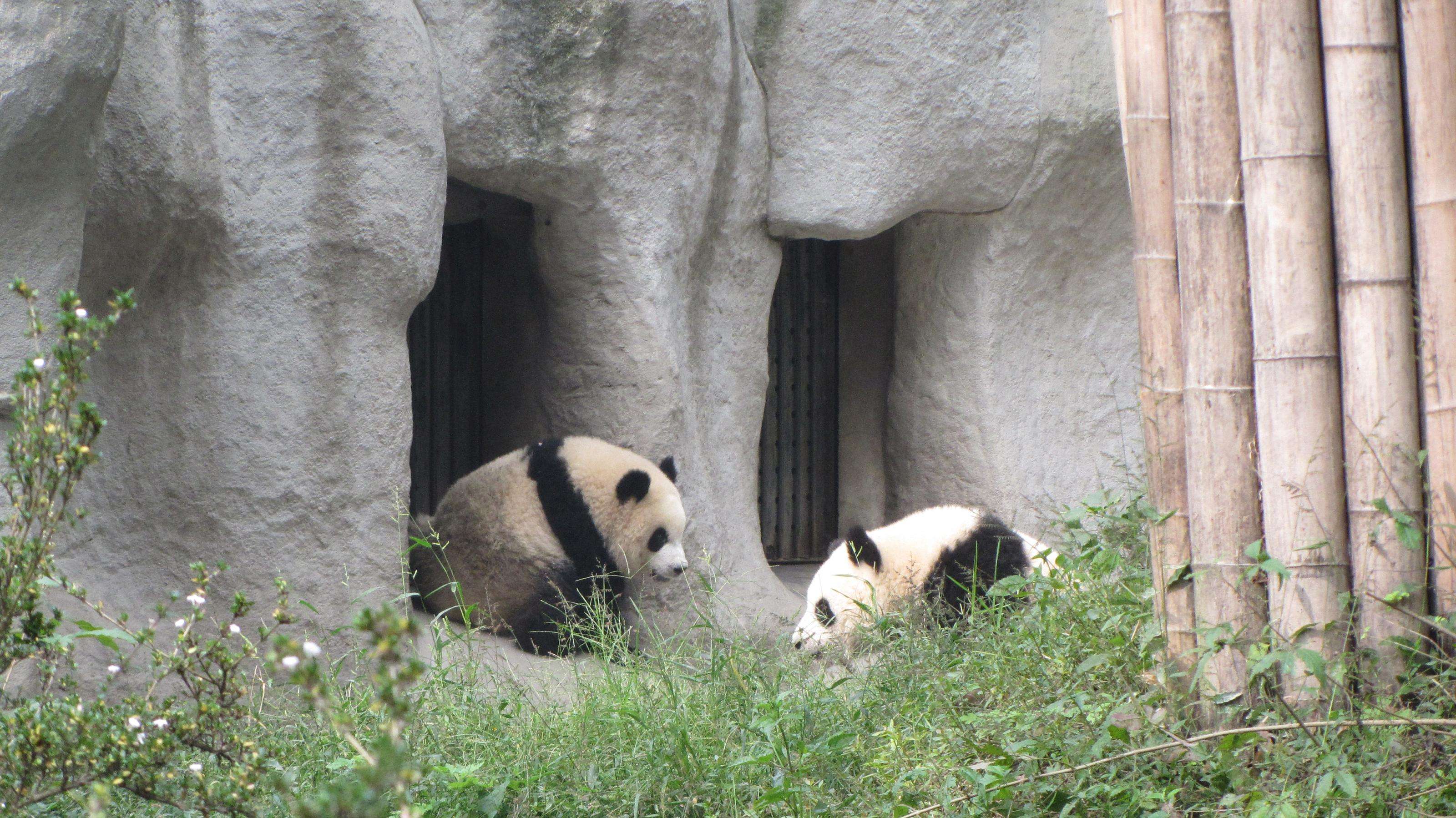 Introdution
Dujiangyan Panda Base, aka Giant Panda Disease Prevention and Control Center in Wolong National Nature Reserve, was put into construction in 2011, aims to meet the demand of handling major incidents about giant panda protection, settling the rescue works of wild giant pandas and disease prevention & control & research works of captive giant pandas, as well as relieving the management stress of captive populations.
The center was constructed in Shiqiao Village of Qingchengshan Town in Dujiangyan City, and the natural environment and climate here create favorable conditions for pandas to survive. It is located in the convergence zone of Minshan Mountains and Qionglai mountains, in the middle part of Sichuan natural panda habitat and in the triangle center of Wolong, Chengdu and Ya'an Bifengxia panda bases, with a short drive to Chengdu City and Shuangliu International Airport and with developed traffic networks available such as high ways, State roads, provincial roads, railway transportations, etc. Its advantageous geographical location not only provides convenient traffic conditions for the emergent works such as rescue, disease control and prevention of Sichuan wild giant pandas, but also offers opportunities to take advantage of the rich scientific research and medical resources of the capital Chengdu.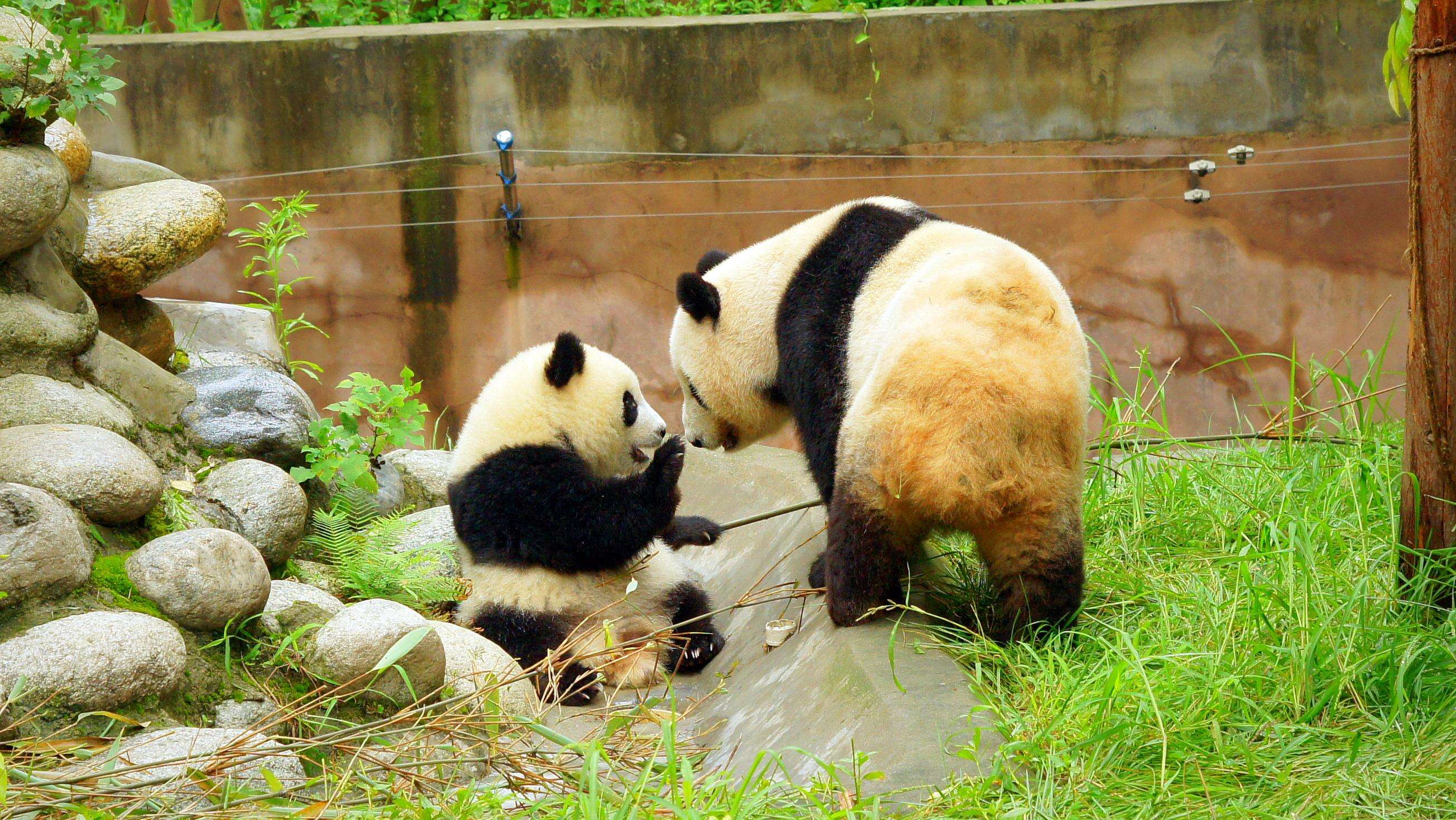 Layout & Function
This project is designed in the style of Western Sichuan folk dwellings, covering a land area of about 760 mu and a construction area of 12,524 square meters. The major construction items include panda hospital, 10 panda care houses, 30 panda houses, panda food making room, breeding and management house, disease control and prevention research center, visitor reception center, office building, power center, staff relocation rooms and staff canteen, etc. The Giant Panda Disease Prevention and Control Center meets the demand of the rescue and convalescence of over 40 pandas as well as the scientific research and breeding of these pandas.
The Giant Panda Disease Prevention and Control Center mainly undertake the research works about the rescue and disease prevention and cure of giant pandas, which is a milestone in the scientific research on panda protection: firstly, the Giant Panda Disease Prevention and Control Center is the world's only disease control and prevention center for giant pandas up to now, which is capable of timely dealing with the major emergencies such as sudden natural disasters, accidents, public health events and public health events occurring to pandas, their habitats and captive units, and rapidly transferring and evacuating pandas to ensure the safety of the captive pollutions.
Secondly, the rescue of wild giant pandas is one of the important auxiliary means to protect pandas, which is of chronicity and conventionality. There are 77% of the panda habitats and 76% of wild pandas in Sichuan. The two bases of Giant Panda Protection and Research Center of China in Wolong, respectively Wolong panda base and Ya'an Bifengxia panda base, undertakes the field rescue works of wild animals across Sichuan, having rescued 122 pandas since 1980. Over the recent years, the risk for pandas to suffer from infectious diseases has gradually increased. Construction of special rescue and disease prevention centers can not only separate the feeding and breeding areas from the disease control and prevention areas of key populations in space and in time to contribute to the safe preservation and development of such populations, but also avoid the potential risks of cross infection between people and animals when the diseased animals are examined and treated in human hospitals.
Thirdly, the researches on the infectious diseases of giant pandas are limited since giant pandas are special, valuable and rare, and most of the disease sources, pathologies and pathogenesis have not been put into systematic and intensive study. Without safe and reliable vaccine, scientific prevention procedures have not been set up. Therefore, it is necessary to equip special facilities and equipment, to organize scientific and research personnel to develop relevant researches by means of techniques and to establish panda disease monitoring system and prevention and control system to ensure the safety of the panda population.