Dujiangyan Panda Valley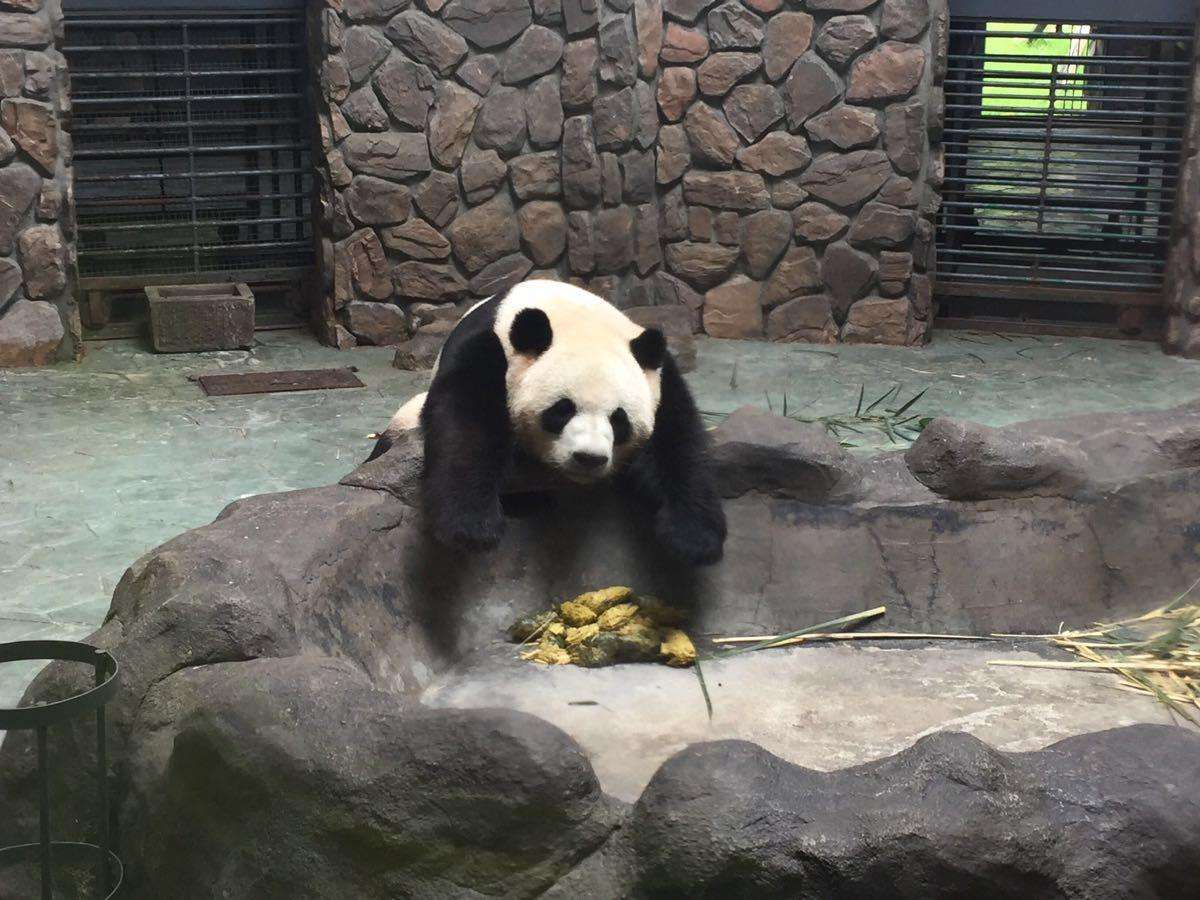 Introdution
Panda Vaelly, aka Chengdu Field Research Center for Giant Panda under Chengdu Research Base of Giant Panda Breeding, is located at mountain foot of Yutang Town of Dujiangyan City. It's 60 km away from Chengdu, covering an area of 2004 mu, neighboring famous Dujiangyan Irrigation System and Mt. Qingcheng. The area enjoys favorable natural and climate condition, full of evergreen bamboo and primeval forest with tranquil streams run all year; just on this land, there are more than 700 species of flora and fauna, it couldn't serve better as a natural base for the giant panda wild-nature training and research before released into its nature habitant.
The Panda Valley can accommodate 30-40 giant pandas and 50-100 companion wild animals such as lesser pandas, etc. In the wild-nature training and experimental area with semi original ecology, the giant pandas undergo the wild-nature trainings before released to the wild, which contributes to the re-wilding of captive giant pandas and plays a significant role in recovering and expanding the wild giant panda population.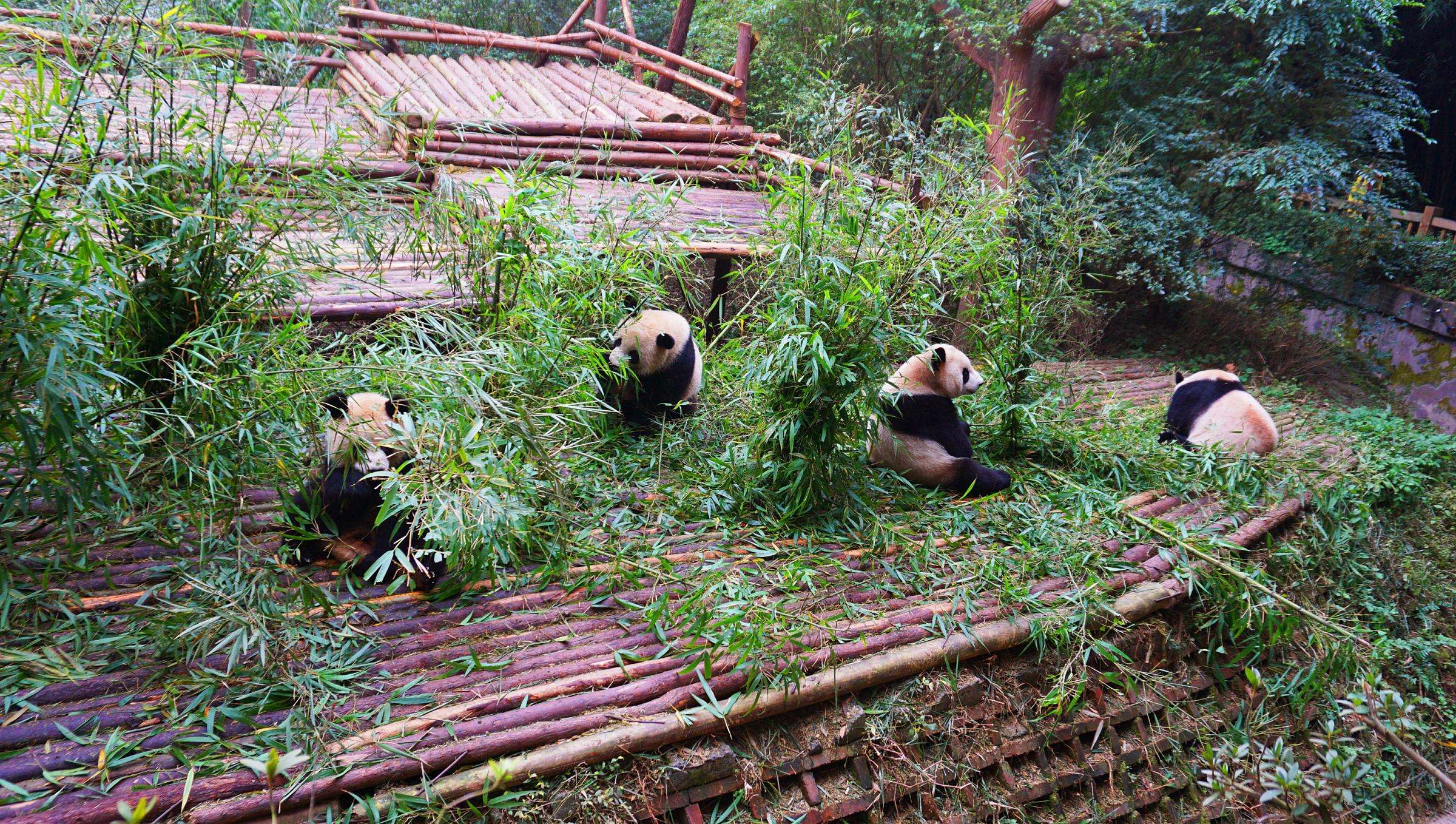 The Wild Giant Panda
The first wild giant panda was found also in Yutang Town of Dujiangyan in January 1953 and later transported to Chengdu Zoo, which marks the start of breeding giant pandas in modern times. On January 11, 2012, 6 giant pandas born in captivity were transferred from Chengdu Research Base of Giant Panda Breeding to Dujiangyan Research Center of Giant Panda Breeding and Release, which was the first batch of pandas going through wild-nature training researches, returning to the wild where their ancestors once came out and stepping on the way home of the world's largest artificial breeding population of captive giant pandas. After entering the Dujiangyan center, these 6 pandas would go through the wild-nature training of captive giant pandas and then would be evaluated whether it is suitable to return back into the wild. However, the 6 pandas just came here as an advance team and more giant pandas will come here for wild-nature trainings. Besides, there will still be some giant pandas to live in Panda Valley only for protection education activities.
The six giant pandas, as the first batch living in "Panda Valley", are respectively Xingrong, Xingya, Gongzai, Yingying, Zhizhi and Qiqi, among which Xingrong and Xingya are a pair of twins. All of them are sub-adult giant pandas which are bold and growing rapidly with strong adaptive ability to survive, like the children period of human. Gongzai is outgoing and seems stronger than those giant pandas of the same age, which is the archetype of the movie "Kung Fu Panda 2" and is worthy of the name "Kong Fu Panda". Chengdu Research Base of Giant Panda Breeding spent nearly one year to carry out strict observations in various aspects such as pedigree, health, genetic background and gender ratio, etc., and finally selected the 6 giant pandas as the advance team to be released to the wild among 108 giant pandas. On that very day, the NBA star Yao Ming, who has been committed to wild animal protection, opened the cage and released the 6 captive pandas to the wild.
Since October 1, 2014, Dujiangyan Panda Valley has been officially opened to visitors.
Information
Taking Photos Holding a Panda (Cost: CNY 1,800 - 2,000)
Panda ValleyDujiangyan Panda Valley provides an opportunity for visitors to have a close contact with giant pandas by having photos taken holding a cub. Although the process only takes a few minutes, one should be very careful, wear special protective clothing and follow staff instructions.
Tips:Since Feb. 1, 2018, the program of Taking Photos Holding a Panda will be suspended, and it's unclear when it will be resume.
Admission Fee: CNY 58
Free of charge for children under 1.3 meters (4.3 feet).
Opening Hours: 8:30 - 17:00