Flora Land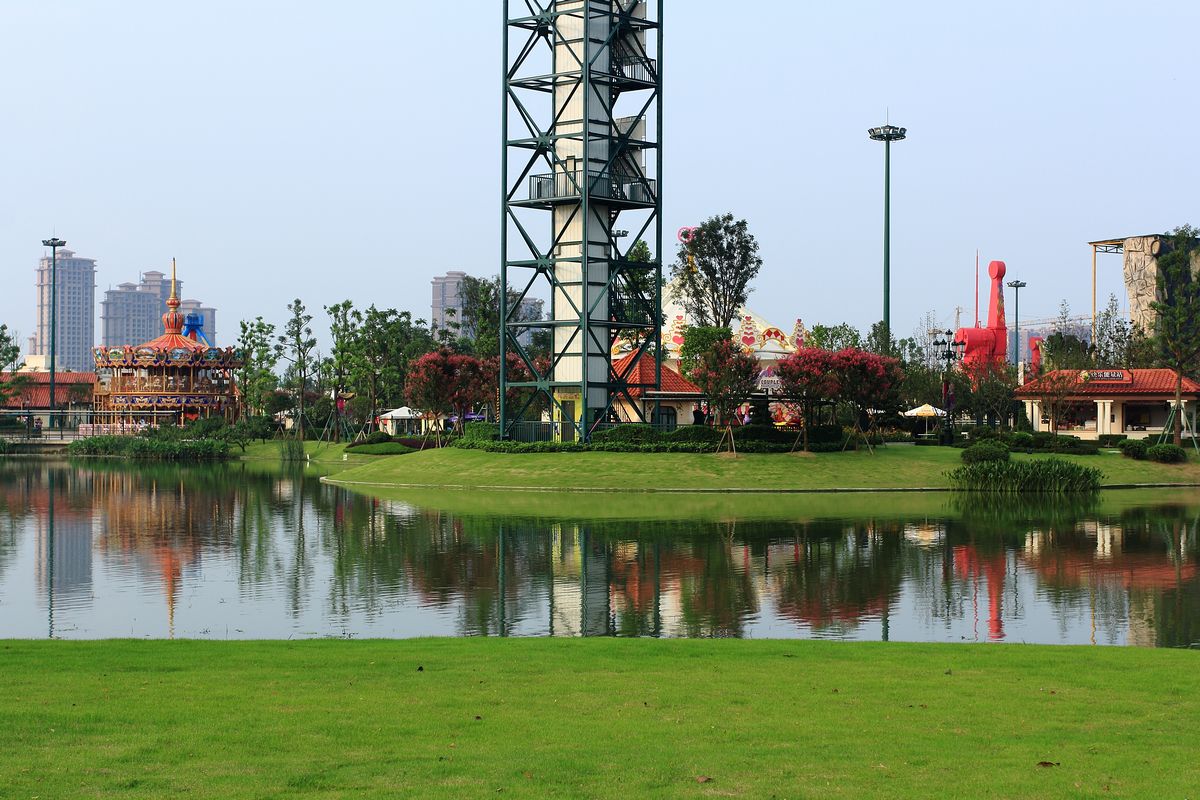 Introdution
Flora Land is located in the Land of Abundance, Chengdu. It adds some entertainment to the historic and cultural landscape. The design of the buildings in the theme park is matched to the amusement facilities. Flora Land consists of China Pavilion, Spanish Pavilion, U.S. Pavilion, Japan Pavilion, Italy Pavilion, Belgian Pavilion, France Pavilion and Magic Island. It shows the exotic feeling and the aesthetic standard of the local culture.
Highlights
Fairy Tale Paradise
Fairy Tale Paradise is faced to the different visitor groups of youths, children and family. In the theme park, visitors can take on the Suspended Looping Coaster, Bungee Jumping, Travel of Challenger, Flume Ride of 15 meters high and more than 50 entertainments in total. It is aimed at making the visitors feel the romance of the excitement and the fantastic landscape.
In addition, visitors can see the grace of the China Pavilion, the romanticism of the France Pavilion, the gentle of the Japan Pavilion, the passion of the America Pavilion, the sunshine of the Italy Pavilion, the excitement of the Spain Pavilion and the delicacy of the Belgium Pavilion. Each section has its own style of buildings according to the different themes.
Water Park
The Water Park is the second theme park of the Flora Land. It covers an area of more than 150 square meters. Depending on the happiness of the Fairy Tale Paradise, the Flora Land adds the element of water to the enjoyment. There visitors can enjoy the biggest dream device in the southwest of China, the Montage Maelstrom; the longest drift river in the Asia, Lele Channel; the biggest man-made wave pool, Revelry Coast and the first domestic water slide way, the Torrent City.
Visitors can not only enjoy the happiness and excitement in the Water Park, but can enjoy the tasty food, such as Japanese ice cream, coffee, kebab, popcorn, Mein Mein ice, western fast food, Chinese fast food and High-end food. It can satisfy the visitors' appetite and the brain at the same time.
Land Park
It is a theme park combining the element of the nature and the enjoyment. With the theme of family and challenge, the Land Park consists of five theme areas containing Extremity Land, Happy Zone, Baby Paradise, Lake of the God's Heart and the Adventure Forest. It gives visitors a close meeting with the forest and on-land activities and a chance to search the mysterious nature and challenge ourselves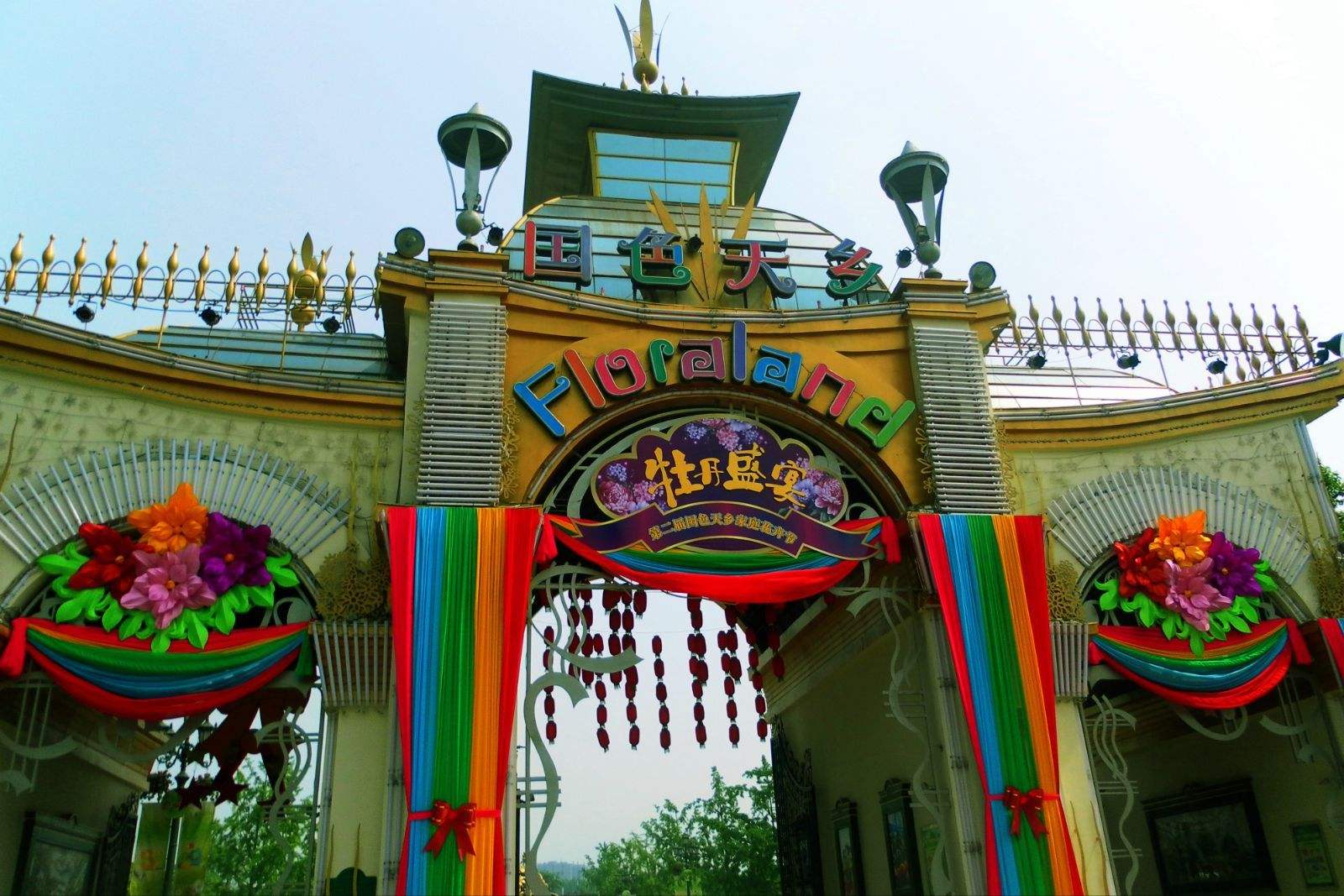 Information
Location: Guosetianxiang Theme Park, Wanchun Town, Wenjiang District, Chengdu 611133, China
How to Get There?
Visitors can take bus 904, 319, 763, 762, 904 to the final stop.
Admission Fee:
Monday to Thursday: 150CNY for daytime and 80Yuan/Person for evening
Friday to Sunday: 130CNY for daytime and 100Yuan/Person for evening

Opening Hours: Daytime: 9: 00 to 22: 00 Evening: 17: 00 to 22: 00