Genyen Holy Mountain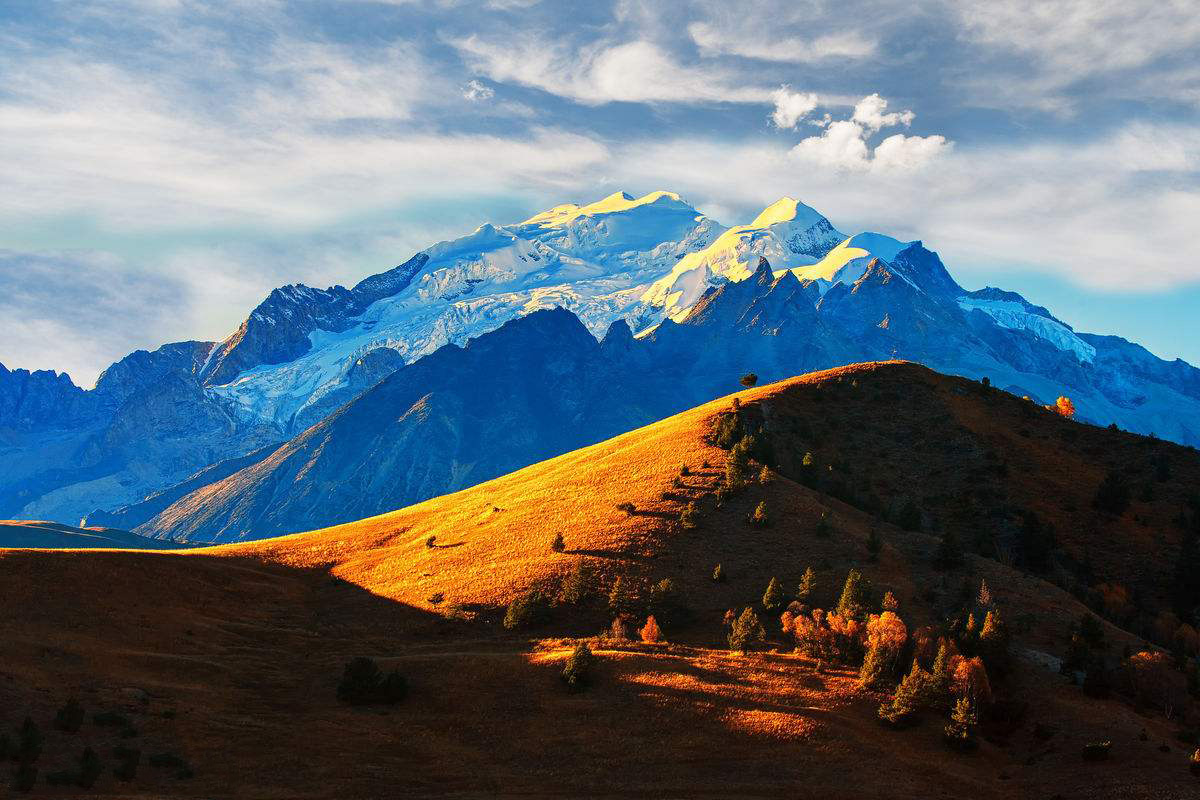 Introdution
"There are no better words to describe how unique of this high mountain. All the travelers can touch the soul of Tibetan People here and cannot help praising it as a holy mountain……" highly praised by a foreign traveler called William Gill in 1877. "If I have 10 thousand meters of white silk, I will wrap carefully the Genyen Moutnain", said by Jamyang Living Buddha V to express his affection on this holy mountain when practicing near Genyen Massif at the beginning of the last century. Around this holy land of 1200 square kilometers, there are rigid snowy mountains, perennial glaciers, rushing streams, thick forests, rich meadow, ancient monasteries and tranquil villages, where people appreciate its scenery, receive its blessings, and thus acquire supreme state of mind.
In the region of Genyen massif, a number of snow peaks stand up high, among which the most revered and beautiful are the three holy mountains, respectively Genyen Mountain with the elevation of its main peak of 6204 meters, Xiaozha Holy Mountain with the elevation of 5807 meters and Kemailong Holy Mountain with the elevation of 5780 meters.
Highlight
Looking up from any place in Lenggu Monastery, you can see the magnificent and splendid main peak of Genyen Massif, which seems within arms' reach in the fresh and clear air. When you stare at the peak in such a close distance, a breathtaking landscape will come into view. The main peak of Genyen Holy Mountain looks like a Buddha, and is surrounded and protected by four peaks, on both sides of which a number of peaks rise one after another as if a myriad of stars surround the moon and a number of immortals protect the Buddha. The mountain peak is snowy all year round, and the texture of the ice is just like a bridal's wedding dress, under which are bare mountain cliffs. The shape lines of the mountain cliffs and the flowing texture of the ice form a sharp contrast.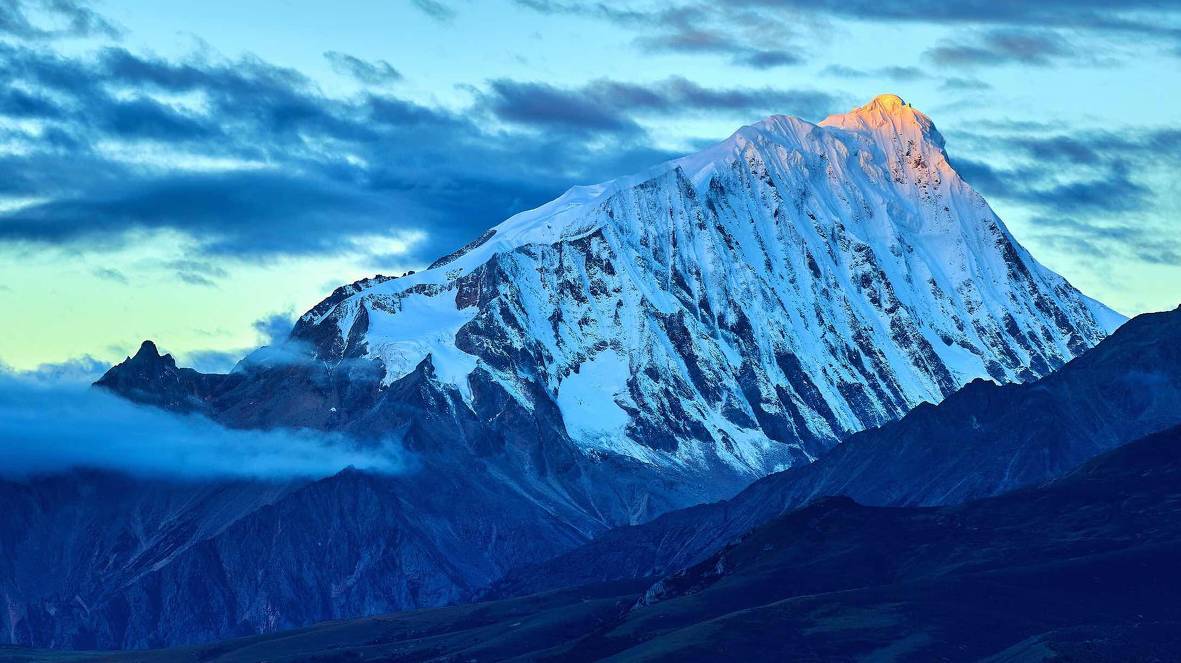 Genyen means "hermit" in the Tibetan language. It is said that the main peak of Genyen massif was transformed from a hermit in white who rode a white horse and diligently practiced here, which makes it so famous. However, few people have set foot in Genyen massif although it is beautiful and amazing. It preserves its natural and simple primordial state, indeed like an introversive hermit living in seclusion.
History & Background
Genyen Mountain is called as Gangbogongga in the Tibetan history books "Red Annals" and "Blue Annals". Gangbo means eyes; Gangbogongga means a dazzling beautiful place. Early before 2600 years, Sakyamuni predicted in "Avatamsaka Sutra" that Gangbogongga is such a miraculous, wonderful and amazing place and would be a Shambhala holy land where people are looking forward to. Gangbogongga not only ranks the top of the holy lands of Avalokitesvara, but also one of the world's 24 holy lands recorded in Buddhist tantra. Its Major peak is the Dharma Protector of holy land, named Genyen for short and later known as a holy land. As the first highest peak in southern Kham and the third peak in Sichuan, this peak has an elevation of 6204 meters, and praised as "Paradise for Practicing" of the holy mountain by Buddhist monks. It is the birthplace of Karma Kargyu of Buddhism, and one of the three places for diligently practicing in Tibetan area, which is also praised in the epic "Epic of King Gesar".