Huangguoshu Waterfall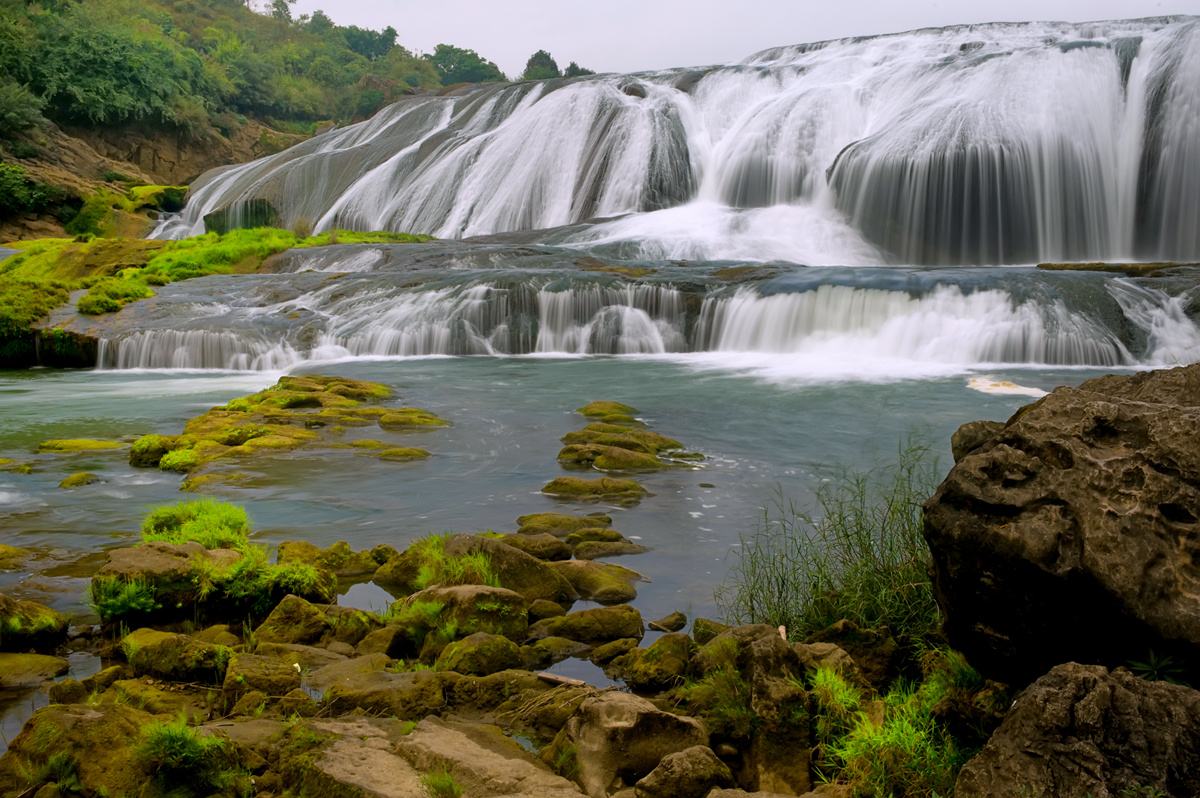 Introdution
Located in the boarder area of Zhenning County and Guanling County, Huangguoshu Waterfall is known as "the first waterfall in China", with the most impressive having a width of 81 meter and dropping 74 meter. A 134-meter-long curtain cave lies secretly behind the main fall. There are six 'windows', five 'sitting rooms' and three springs inside the cave. It is really wonderful that you look at the rushing waterfall through the 'windows' and touch the waterfall in the shortest distance. Among them, the Huangguoshu Waterfall is the largest with a flow of more than 700 cubic meters of water per second and huge amounts of water seem to be pouring from the sky.
The Largest Waterfall in Asia
Huangguoshu is the largest waterfall in Asia: 101 meters wide, plunging 78 meters down into Xiniu Pool (Rhinoceros Pool), an 11-meter (36-feet) deep rhinoceros-shaped pool, and sending foam up to a height of 100 meters. The roar of the water can be heard some kilometers away. Rainbows appear on sunny days, adding a touch of extra beauty to the majesty of the cascade.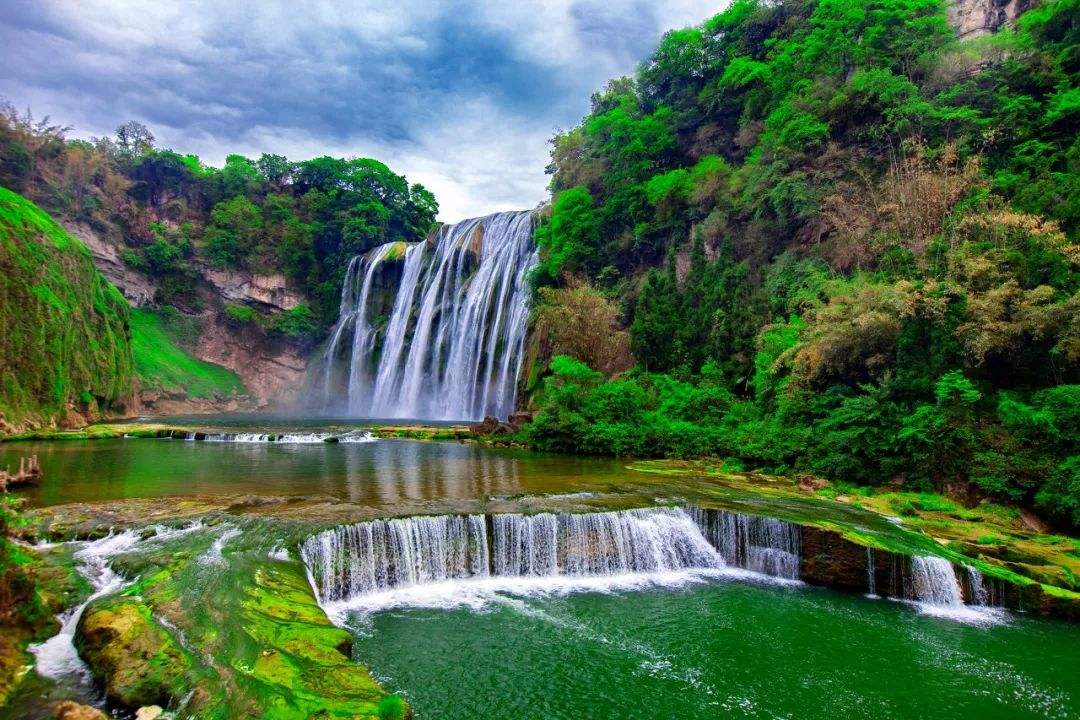 What to see in Huangguoshu Water Fall
The scene of Huangguoshu Waterfall changes while you are standing in different places. One place is Waterfall-Viewing Pavilion (Guan Bao Ting), from which you can see the whole fall in distance. Next one is Water-Viewing Pavilion (Guan Shui Ting), where you take a bird's-eye view of it. The third one is Waterfall-Viewing Stage (Guan Bao Tai) beside Xiniu Tan, in which you raise your head to see the splendid scene. The best place is Little Moon Stage (Xiao Yue Tai) behind Water-Curtain Cave (Shui Lian Dong) where you could see it, touch it and enjoy it. Between nine o'clock to eleven o'clock every morning in clear days, you may see a rainbow, sometimes you may see two.
Information
How to get there
By AirHuangguoshu Airport is the closest airport of Huangguoshu Waterfall. Now the airport launches direct flights between Huangguoshu and Beijing, Chongqing, Shanghai, and Kuming. Because there is few flight arrival here directly, another way to get Huangguoshu is transmitting flight in Guiyang Longdongbao Airport.
By Train
From Guiyang: Huangguoshu is located in Anshun City Guizhou Province, can be arrival from Guiyang or Anshun. So visitors need to firstly get to Guiyang Railway Station, and then transferred to Guiyang Jinyang Coach Station, then taking the shuttle bus from Jinyang Coach Station to Huangguoshu Waterfall.
From Anshun: Anshun Railway Station is close to Huangguoshu Waterfall. When arrival the station, transferred to Anshun East Coach Station, then taking the shuttle bus to the scenic area.
Admission Fee: 180CNY/Adult
Best time to visit: Summer
Opening Hours: 7:00-19:00