Huaying Mountain Tourism Area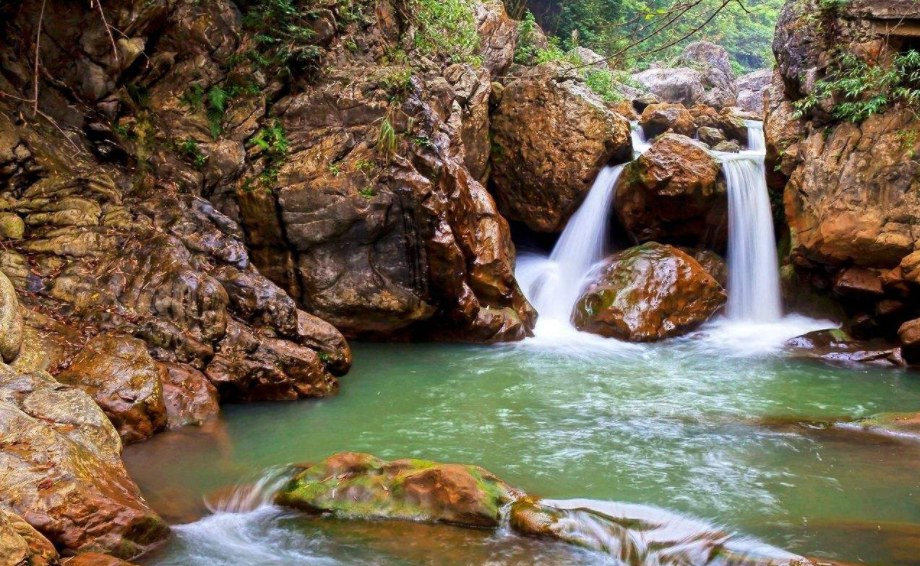 Introdution
Located in the eastern part of Sichuan Basin. It begins at the foot of Daba Mountain in Sichuan Province and ends at the Jiangjin Mountains in Chongqing City. It covers more than 300 kilometers and spans 15 cities, counties and districts. The mountain area is 7.05 million m2. Huaying Mountain Tourist Area is more than 300 kilometers away from Chengdu and 100 kilometers away from Chongqing.
Highlight
Huaying Mountain Tourist Area is a famous red revolutionary tourist resort in China, located in Huaying City, Guang'an. The scenic area is divided into three parts: Stone Forest Scenic Area, Tianchi Lake Scenic Area and Xiaoshanba Scenic Area. There are not only peculiar karst landscapes, but also humanistic landscapes dominated by the Red Revolution, but also camellia, Yunhai and Zhuhai.
Highlight attractions
Stone Forest Scenic Area
Stone forest scenic spot is the core scenic spot of Huaying Mountain. It is located under the highest peak of Huaying Mountain. There are various scenic spots such as stone forest, funnel, depression, karst cave, lake and so on, which are quiet, beautiful, strange and dangerous. The scenic spot originated in the Tang Dynasty's Puxian Temple, Golden Ancient Temple, Guanyin Temple and Daxiang Ping'an Pilgrimage Temple are holy places for pilgrims. In addition, when she was a child, she was regarded as a "double-gun old woman" and her Huaying Mountain guerrilla team, which were operating in this area. So far, there are still some relics such as the command hole, shooting range and observation platform where the old double-gun old woman directed the battle.
Tianchi Lake Scenic Area
Tianchi Lake Scenic Area is located at the West foot of Huaying Mountain, beside Tianchi Town. It mainly includes Tianchi Lake, Moon Island, Qiliping, Efeng Temple and so on.
Xiaoshanba Scenic Area
Xiaoshanba Scenic Spot is located in Shuanghe Township, east to Huoran Mountain, West to Huaying Hilly Area, mainly in Karst caves, steep cliffs and depressions, and red cultural landscape.
Information
Admission Fee: 107 CNY (Include Four Seasons Ski Resort Ticket, Wine Culture Museum Ticket, Scenic Spot Tourist Bus Down One-way.)
Opening Hours: 08:00-18:00