Jiuzhaigou Pearl Shoal Waterfalls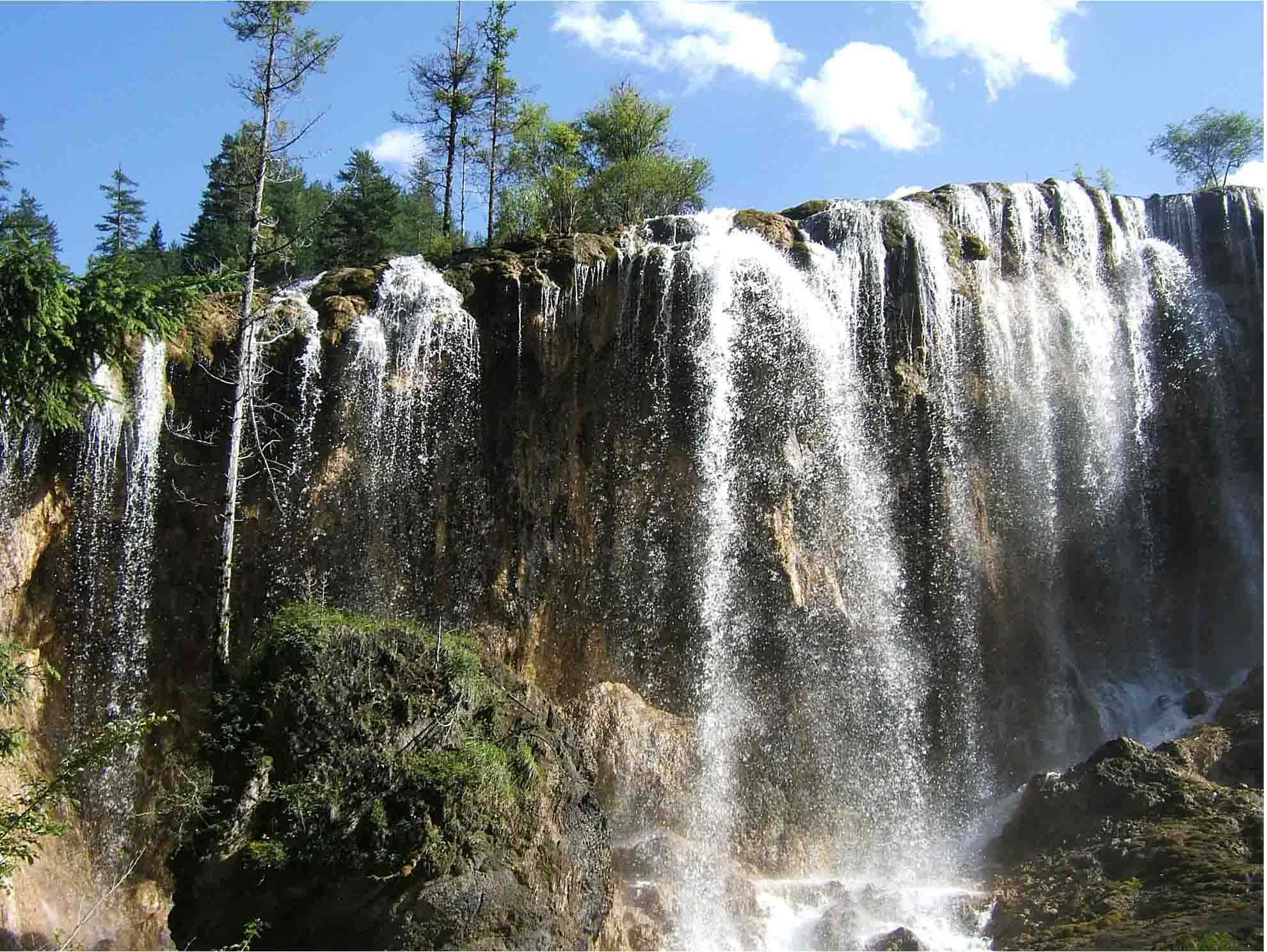 Introdution
Pearl Shoal Waterfall is a waterfall located in Jiuzhaigou, Aba-Ngawa Tibetan and Qiang Autonomous Prefecture in northern Sichuan Province, China. The waterfall exists on one of the tributaries of the Bailong River. Located at an altitude of 2,433 metres (7,982 ft), the top of the waterfall is 162.5 metres (533 ft) in width. It has a fall of 40 metres (130 ft).
Note
The Pearl Shoal Waterfall was the first of three waterfalls in the reserve that we saw by foot. It turned out that this waterfall was fairly typical of the cascades that run through the Jiuzhaigou Nature Reserve as the water tended to be rich in minerals (e.g. calcium carbonate or limestone), which gave it the cave-like textures (e.g. rounded bumpy ledges, alcoves, overhanging travertine, etc.) you see in the photos on this page.
As for dimensions, the Pearl Shoal Waterfall was said to have a width of about 163m and a height of 21m. But on a clear day, it was said that we might have been able to see this waterfall with the backdrop of stunning alpine mountains.
And in Autumn, we probably would've enjoyed the place even more when the leaves would change color and provide even more contrasting colors to the scenery. Unfortunately as you can see from the photos on this page, neither of these things happened, but perhaps that means Julie and I have an excuse to come back here under more optimal circumstances.