Lius Manor Museum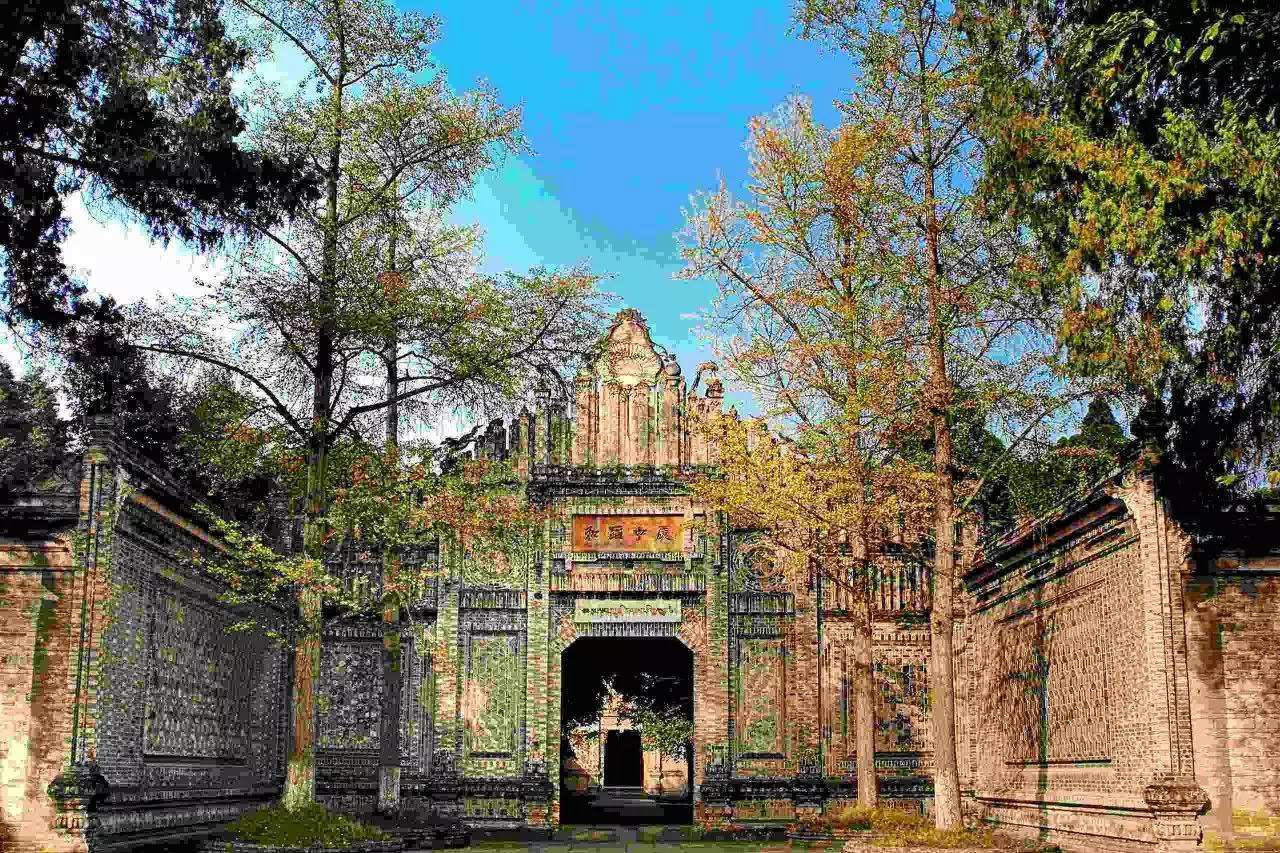 Introdution
Dayi Liu's Manor Museum is located in western Chengdu Plain, 48 kilometers away from Chengdu. This magnificent manor was constructed successively by big landlord Liu Wencai and his family from the late 19th century to the mid-20th century, covering a floor area of more than 70,000 square meters and a building area of more than 21,000 square meters.
This large scale and well conserved manor consists of four parts: the Old Mansion which exhibits the living site of Liu's family and the famous clay figures known asRent Collection Yard; the Cultural Treasure Hall which displays many treasures; the Western Sichuan Folk Custom Exhibition Hall which reflects the folk culture of western Sichuan; and Liu's Ancestral Home which is a rare material on social change.
History & Background
Built in 1958, Dayi Liu's Manor Museum is an important historical site and the representative building in modern China. It was listed as the national key cultural relic protection site by the State Council in 1996 and was specified as national youth education base in 2000. Today, this intact and splendid manor has become a precious material on social and historical changes and an architectural museum in western Sichuan, thus it can be called as the grand view garden of traditional folk and culture in western Sichuan. The buildings, collections, clay sculptures and other exhibits provide valuable data to the research on politics, economy, culture and history in semi-colonial and semi-feudal China as well as on the warlord history, folklore, and residential buildings in Sichuan. The manor has already become a reflection of modern social development in China.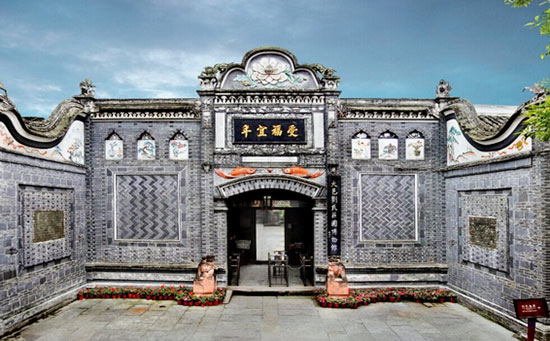 Architectural
The Architectural Complex of Liu's Manor is not only the reflection of the aesthetic characteristics of the Chinese feudal wealthy and influential clan mansion and the feudal hierarchy order, but also the classic combination of Chinese and Western elements absorbing the architectural features of western castles and churches. The main architecture of the manor reflects the traditional Chinese aesthetic orientation, whereas the Western aesthetic characteristic was integrated in details. With grey walls and green tiles, the brick-wood buildings reflect the development of residential buildings in modern western Sichuan. Thus, it has become a material and spiritual wealth with high historical, artistic, cultural and scientific values.
There are a large number of collections in the manor, including thousands of objects which reflect the brutal economic exploitation of landlord class to farmers, such as deeds, account books, tenant rosters, tax receipts dated from the Qing Dynasty to 1949; all kinds of furniture with gold and jade, lots of gold and silver jewelries, antiques and paintings and so on. With profound historical and cultural connotations, these remained valuable objects show the features of modern manor, and become a typical place available to study on feudal landlord economy in China.