Luodai Ancient Town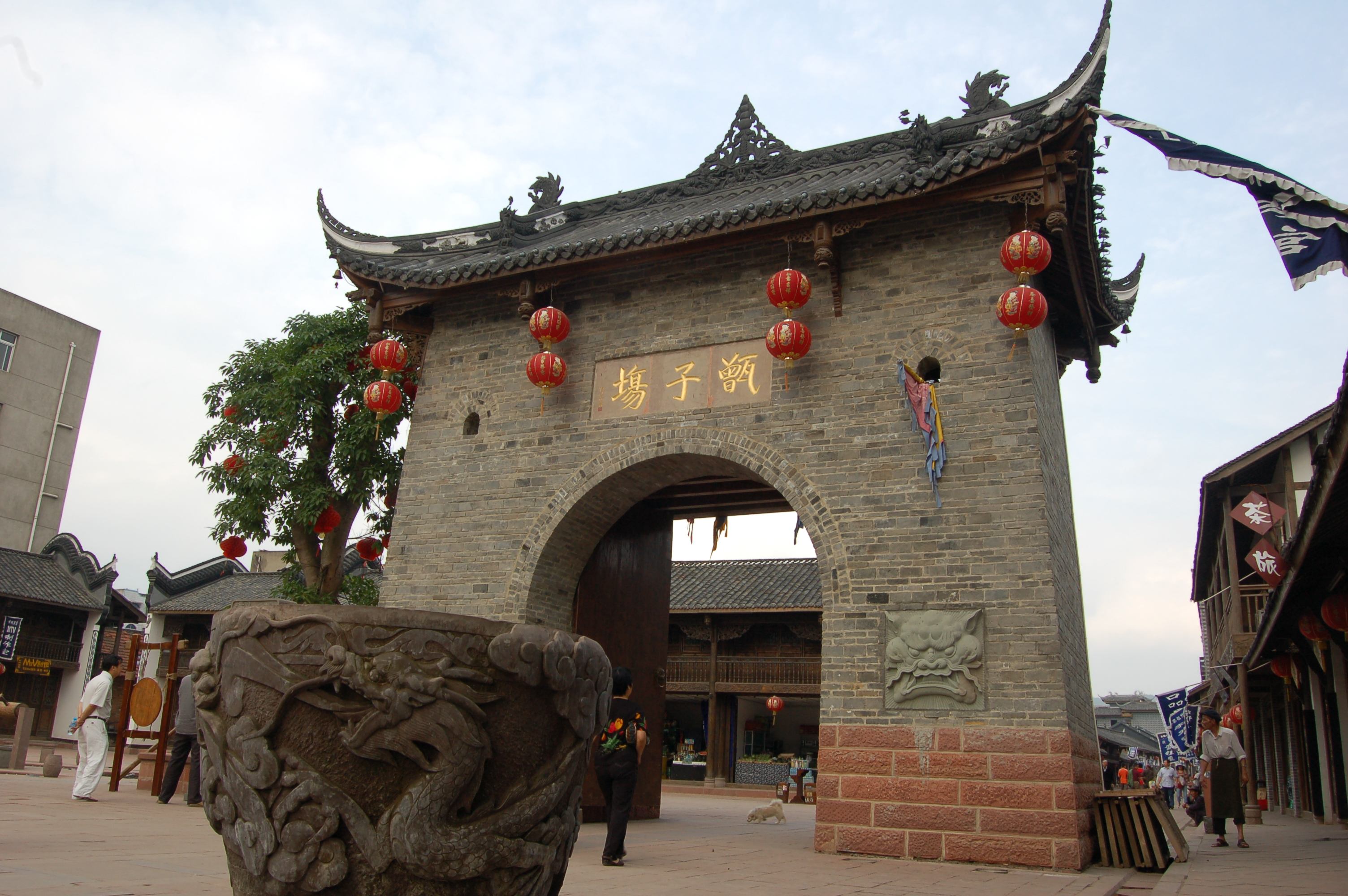 Overview
Luodai Ancient Town, located in Longquanyi District, Chengdu, is the most complete Hakka ancient town in the suburbs of Chengdu. It mainly includes Luodai Ancient Town Core reserve, Jinlong Lake Scenic Area and Baosheng original ecological Hakka village. There are thousands of years old streets and Hakka dwellings in the ancient town, which are typical architectural styles of Ming and Qing Dynasties.
Where does the name "Luodai" come from
It is said that the history of Luodai can be traced back to the Three Kingdoms period and was once called "Wanfu Street". Later, Zhuge Liang changed its name to "Wanjing Street" in order to revitalize the market. The origin of "Luodai" has two versions: 1. During the Three Kingdoms period, Prince Liu Chan of Shu was playing in the town and accidentally dropped his belt into a well in the town in order to catch carp. 2. Therefore, there is a river named Luodai, so it is called "Luodai".
Weather & Climate
Luodai Ancient Town has a subtropical monsoon climate, with an average annual temperature of 16-17 ?. The climate is pleasant. The water quality and air are very suitable for human habitation and tourism throughout the year.
Main Attractions in Luodai Ancient Town
Luodai Ancient Town has a profound history. It was built in the Shuhan period of the Three Kingdoms. It is the most complete Hakka ancient town in the suburbs of Chengdu and rich Hakka culture. It has more than 500000 square meters of Hakka buildings in Ming and Qing Dynasties, such as "Four guild halls", and more than 50 Hakka pavilions and ancestral halls in Sichuan. At present, the main scenic spots are: Guangdong guild hall, Jiangxi guild hall, Huguang guild hall, North Sichuan guild hall, and Randeng Temple.
Guangdong guild hall
Guangdong Guild hall is located in the south of Luodai old street, with a building area of 2499 square meters. It was built by Guangdong Hakka family members in the Qing Dynasty (1746 A.D.), and it is a Buddhist guild hall.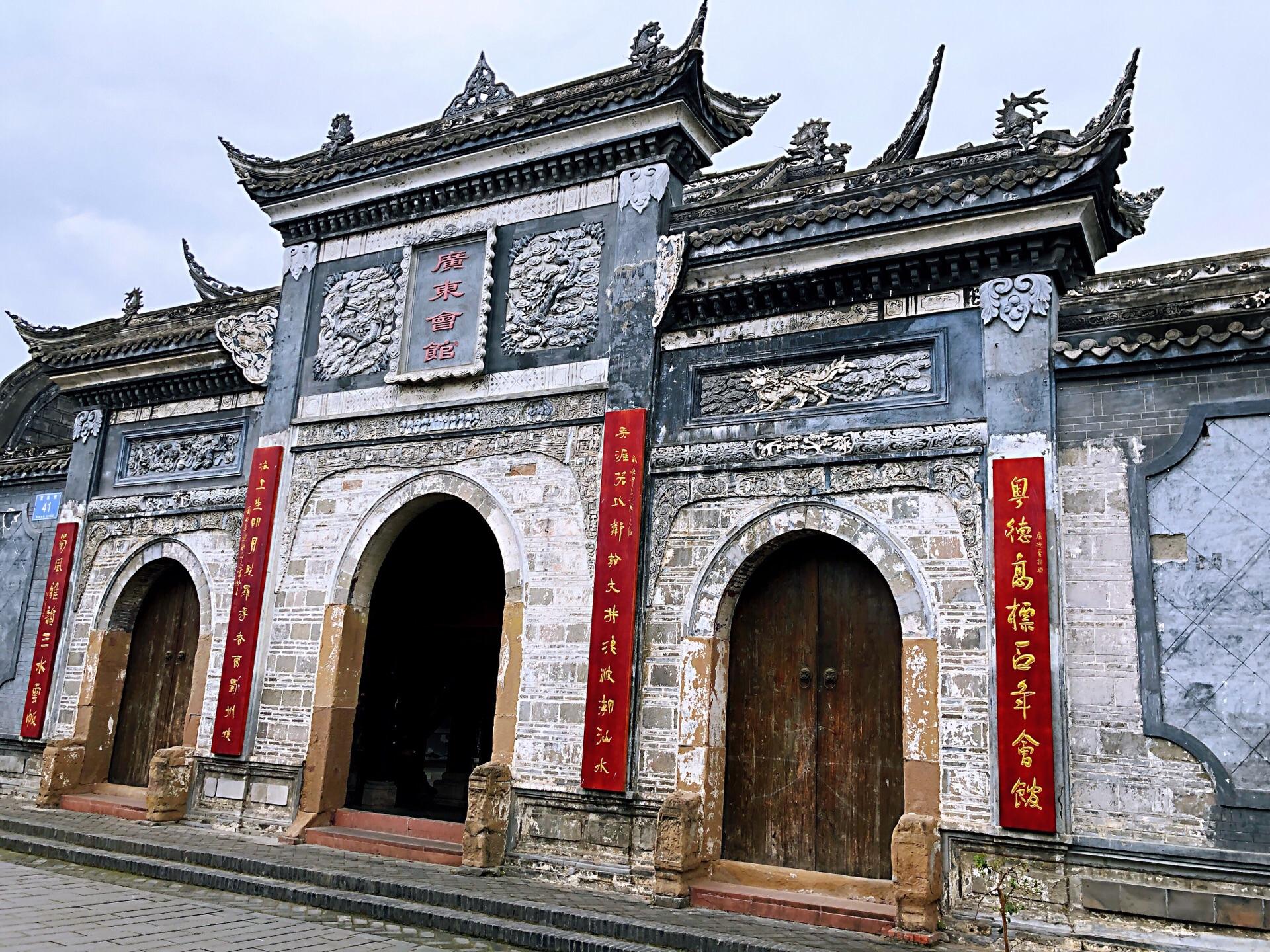 Jiangxi guild hall
Jiangxi guild hall is located in Jiangxi Guild Street, Luodai Town, formerly known as "Longevity Palace". The building area of the building is 2200 square meters. It was donated by the Hakkas of Jiangxi nationality in 1746. It is dedicated to Xu Zhenjun, the founder of the Taoist in the south of Jiangxi Province. The main building consists of a grand stage, a folk house, a memorial archway, three halls in front, a middle and a small stage.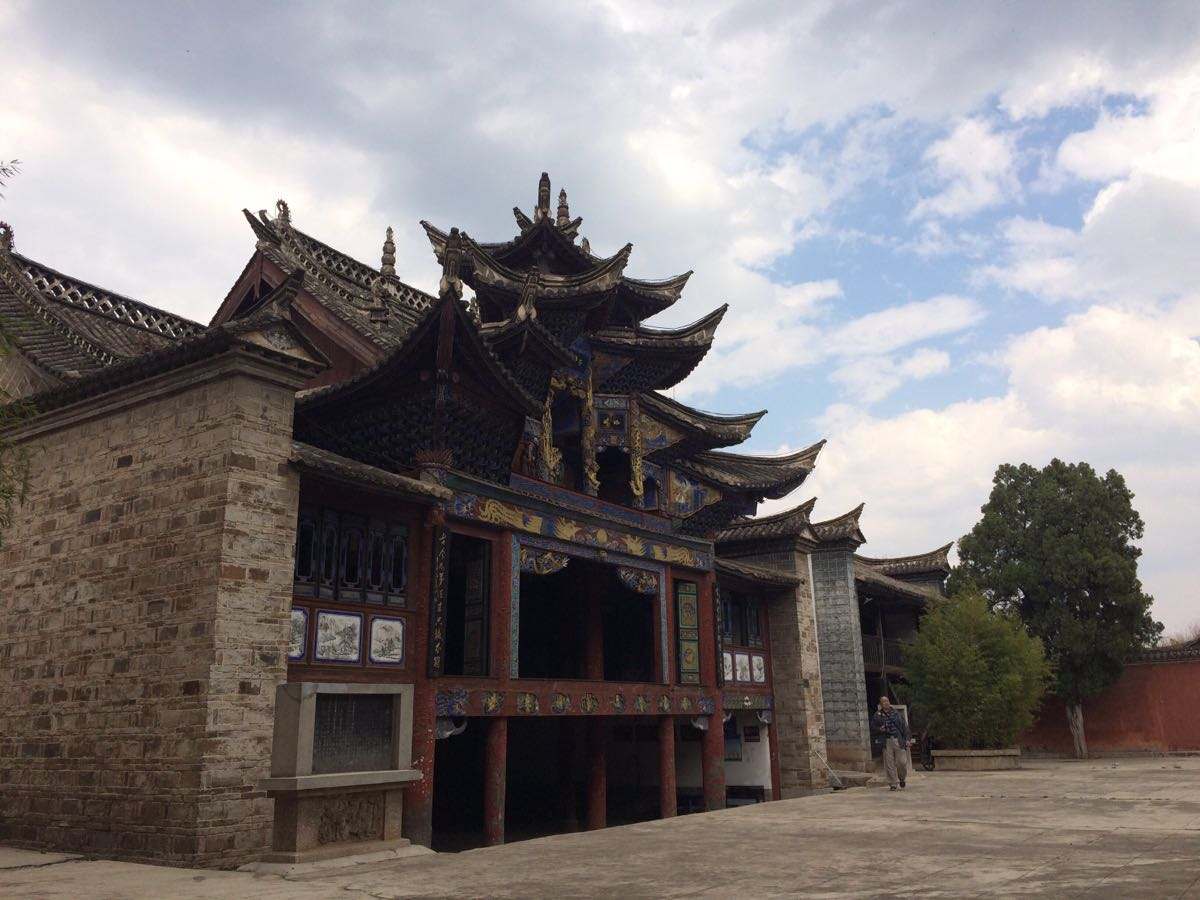 Huguang guild hall
Huguang guild hall, also known as Yuwang palace, is located in the middle street of Luodai ancient town. It was built by immigrants from Hubei and Guangdong in 1743. It was dedicated to Dayu (the king of Xia Dynasty, a mythical figure who successfully managed the flood and established the Xia Dynasty).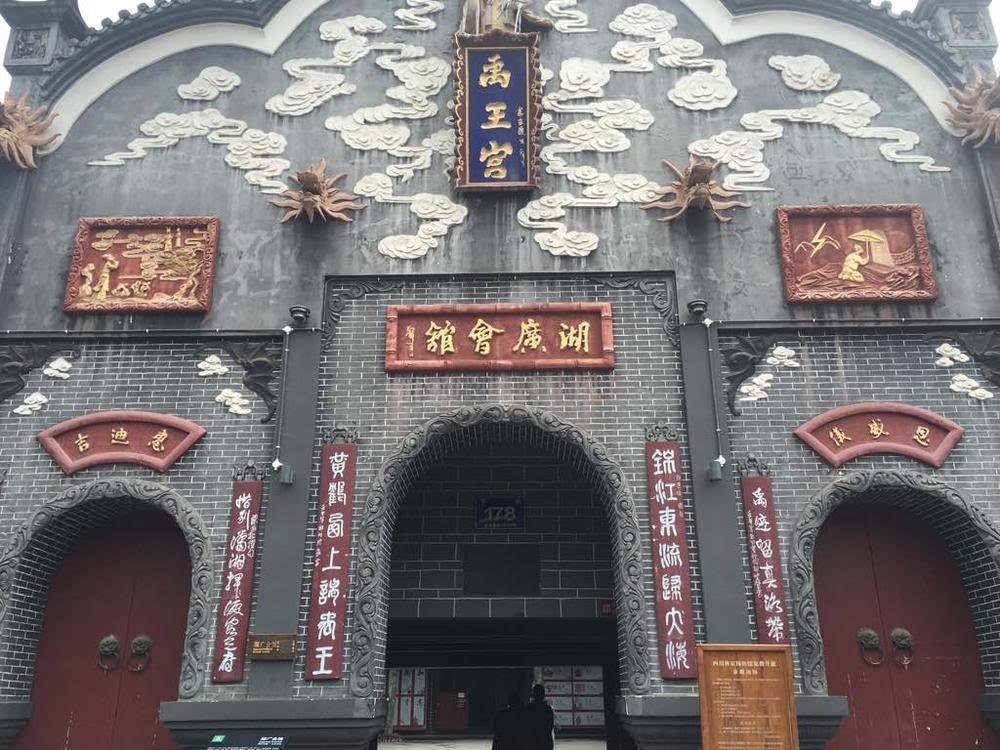 North Sichuan guild hall
The original site of the Northern Sichuan guild hall is located in wolongqiao street, Chengdu City. It was moved to Zhengxing village, Luodai town in 1998. The main building is of exquisite wood and stone carvings, which is a typical architectural style of Western Sichuan temple.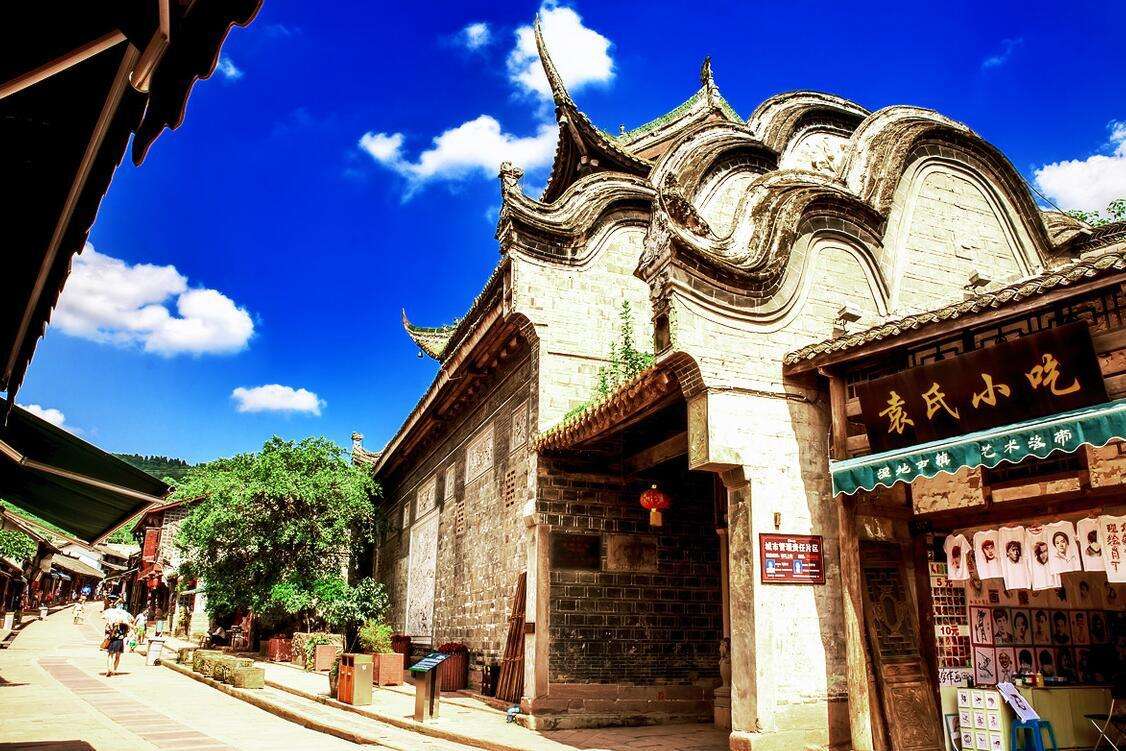 Randeng Ancient Temple
Randeng Ancient Temple has a long history, and its original name is "Xinxiang Temple". Temples were built in Sui Tang Dynasties. In the Tang Dynasty, Zen master "Farun" had practiced here. Under the leadership of the master, Xinxiang Temple became famous. During the Song Dynasty, Emperor Zhenzong granted the temple the name of Ruiying Zen temple. Since the Qing Dynasty, the temple has been renamed as the Randeng Ancient Temple because of the worship of a Buddha.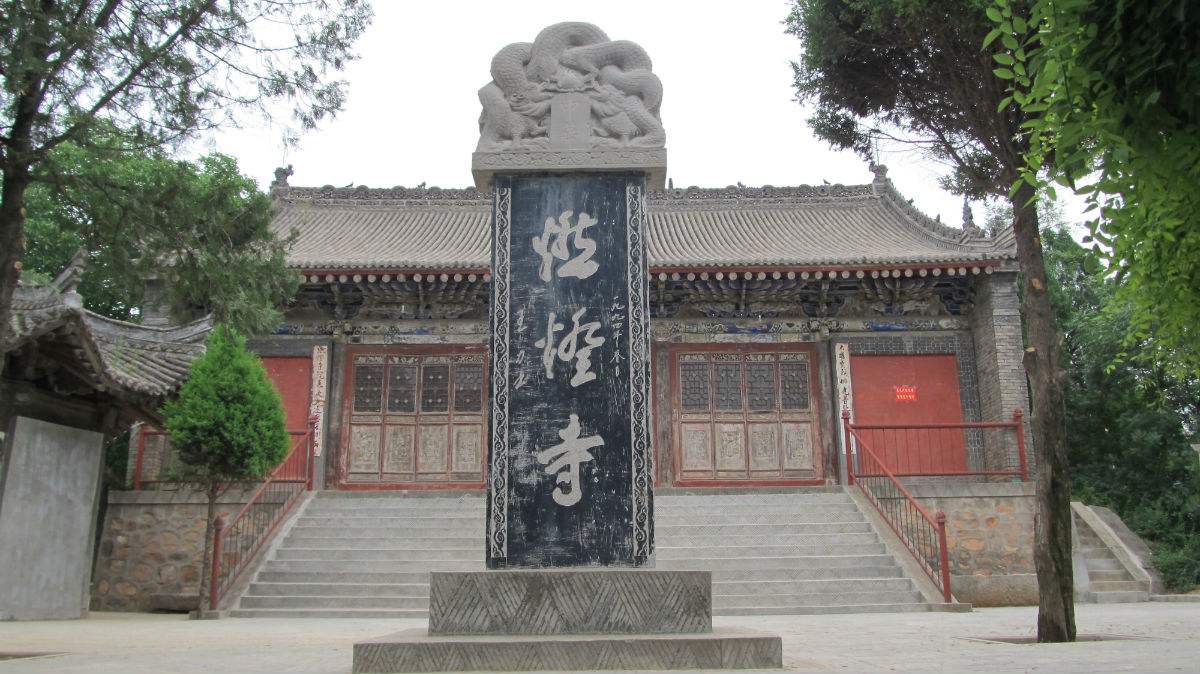 Information
Address: Longquanyi District, 20 kilometers away from Chengdu City
Admission Fee: Free
Opening Hours: 24 Hours
Best time visit: Four seasons
How to get there:
Take No.2 bus from the bus station at the north of the train station and then transfer to No.219 bus at Wuguiqiao bus station to Luodai.