Meili Snow Mountain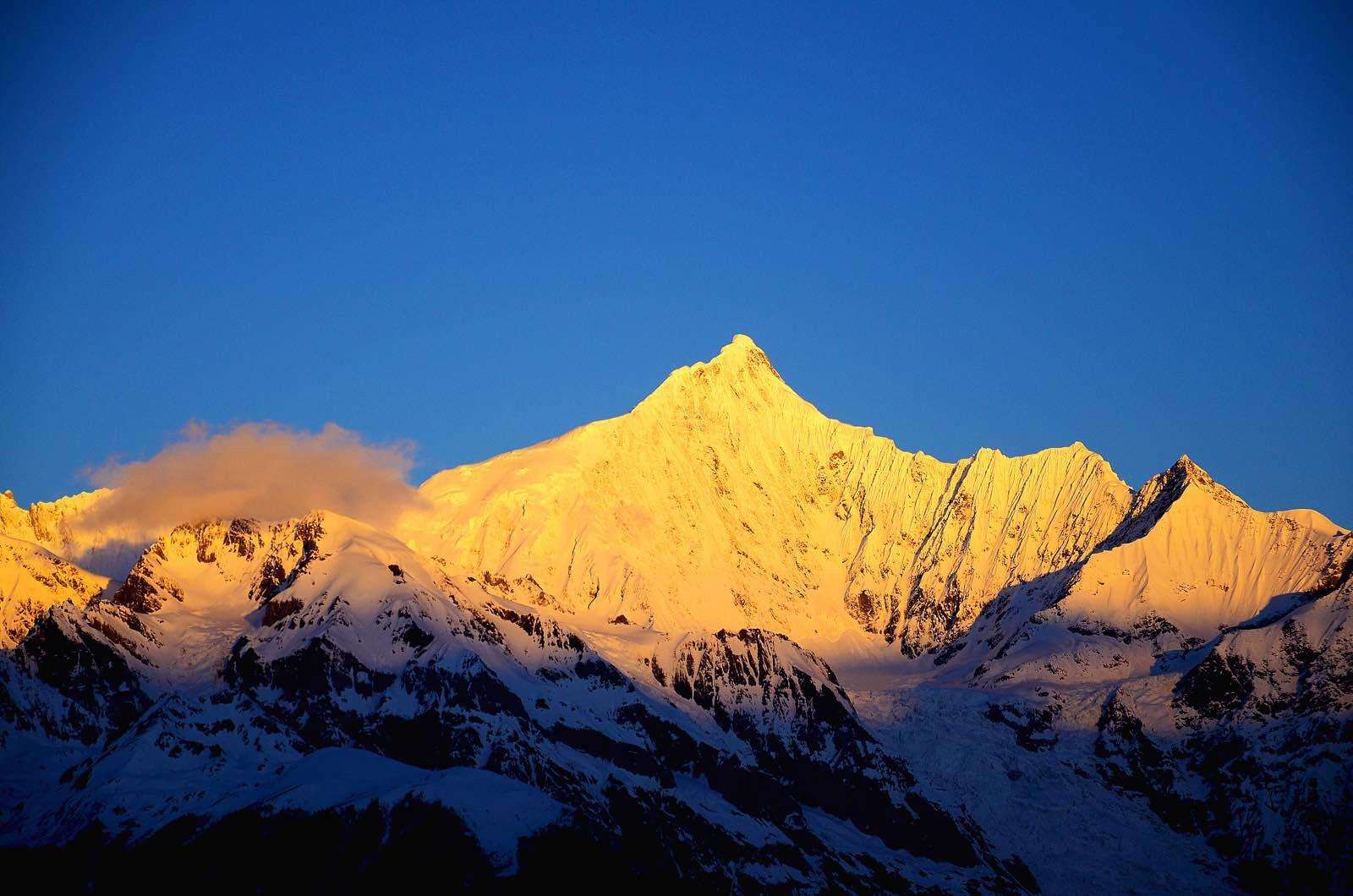 Introdution
Meili Snow Mountain is a mountain range in the Chinese province of Yunnan. It lies close to the northwestern boundary of the province and is bounded by the Salween River on the west and the Mekong on the east. The Meili are subrange of the larger Nu Mountains, themselves a constituent range of the Hengduan group.
The crest of the range rises to over 6,000 metres (20,000 ft) above sea level, making for impressive prominence over the river valleys to the east and west, which are between 1,500 metres (4,900 ft) and 1,900 metres (6,200 ft) in elevation. The highest peak is Kawagebo, which rises to 6,740 metres (22,110 ft). Kawagebo is considered sacred for Tibetan Buddhists. Other significant peaks include Mianzimu, Cogar Laka and Jiariren-an. Because of restrictions and dangerous conditions, none of the major peaks in the range have ever been summited.
Best Time Visit
The best season for visiting Meili Mountain is from January to May, when it has snow-capped peaks, dense forests, vast grasslands and beautiful wild flowers. The rainy summer season makes the trail muddy and difficult. The region is also nice from mid-October to mid-November when it is covered with marvelous autumn colors. Winter is cold and heavy snowfalls may block roads and isolate the region for weeks or months.
There are two pilgrimage routes. It takes about four or five days to complete the inner route from Deqin to Mingyong, Xidang and the Yubeng villages. Along the route the Feilai Temple and the Prince Temple are excellent places to enjoy the spectacular view of Meili Mountain's 13 peaks.
The second route is the outside full pilgrimage circuit of the Kang Karpo Peak. It takes 8 to 12 days to finish, as the pristine area has no vehicular roads. Nowadays, these pilgrimage routes attract more and more hikers.
Ledgend
Legend has it the peak is the incarnation of a Tibetan God who helped the local people drive an evil spirit away. Kang Karpo means white snow mountain in the Tibetan language and it's named after a patron saint in Tibetan Buddhism.
It's said Kang Karpo often rode a white horse with a sword in his hand. His majestic appearance was similar to that of the peak. Legend says that if you could reach the top of the Potala Palace, you would see the profile of Kang Karpo through the colorful clouds. Every year from the end of autumn to the start of winter, thousands of Tibetan pilgrims walk to pay homage at Kang Karpo.