Mianzhu Han-wang earthquake site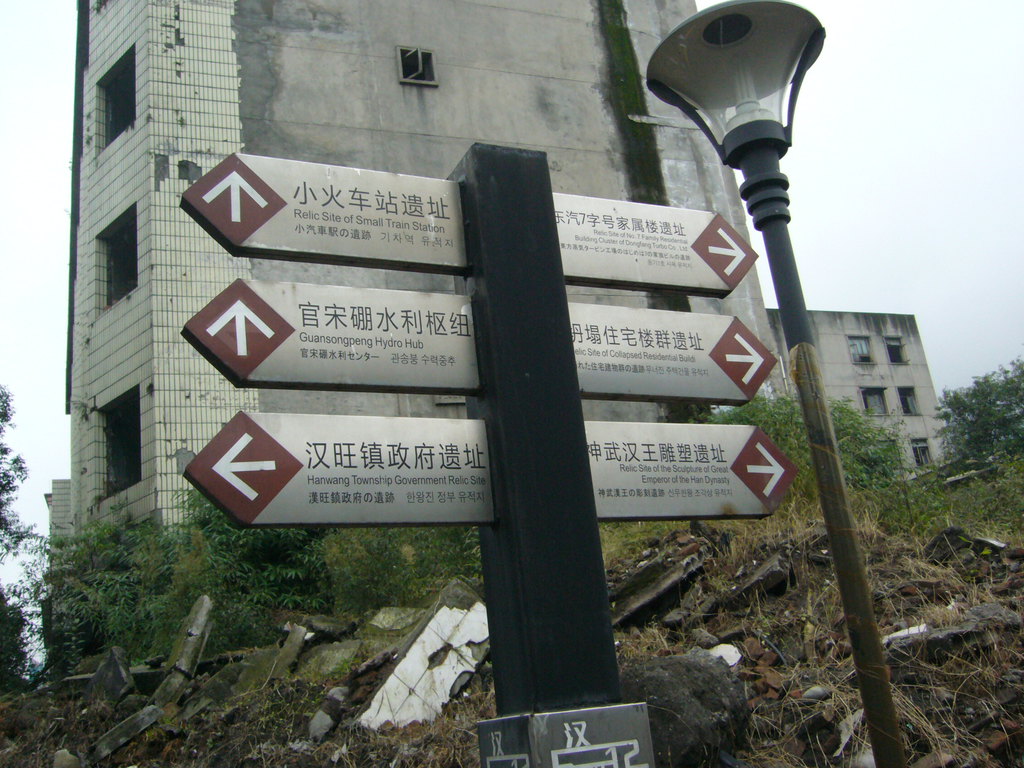 Introdution
Wenchuan earthquake, Mianzhu people suffered a great disaster, especially along the mountain areas of the Han Wang and mountainous areas, almost all houses collapsed, the basic integrity of the house only about 8%. Located in the Dongfang Steam Turbine Works Hanwang losses.
Visit Tips:
Chengdu, Deyang, travel distribution has been opened to the tourist buses earthquake ruins.

Green car line: Chengdu - Guanghan - Shifang - Ying Hua - Mianzhu - Han Wang - Mianzhu - Deyang - Chengdu, the entire 290 km. 8 am starting 6pm back to Chengdu.
Cost is 98 yuan / person, including round-trip tickets, mealsFees, travel accident insurance, guide fees, earthquake site security and maintenance costs. Children under 1.1 meters of which is 15 yuan / person.
You can see the "5.12" Wenchuan earthquake Mianzhu Hanwang very badly hit, the earthquake of rural tourism sites along the mountain belt, you can visit the board room to the world';s largest temporary resettlement area, site of the earthquake zone in Hanwang the "Memorial Clock 5.12 "before the witness history. Archery platform can also go to the village pictures, visit the New Year workshops.

Han Wang Plaza Mianzhu clock pointer, permanently fixed in the special position of 14:28, a very significant building, it may be the most earthquake 5.12Good monument.
Information
Traffic
Deyang, Chengdu-Mianyang Expressway take the exit in the high-speed, off to Deyang Deyang city Hanwang on secondary roads, urban areas and then forward by Mianzhu is 14 kilometers to the Han-wang. Whole are cement or asphalt pavement, road conditions well.
Admission Fee: Free