Mount Gongga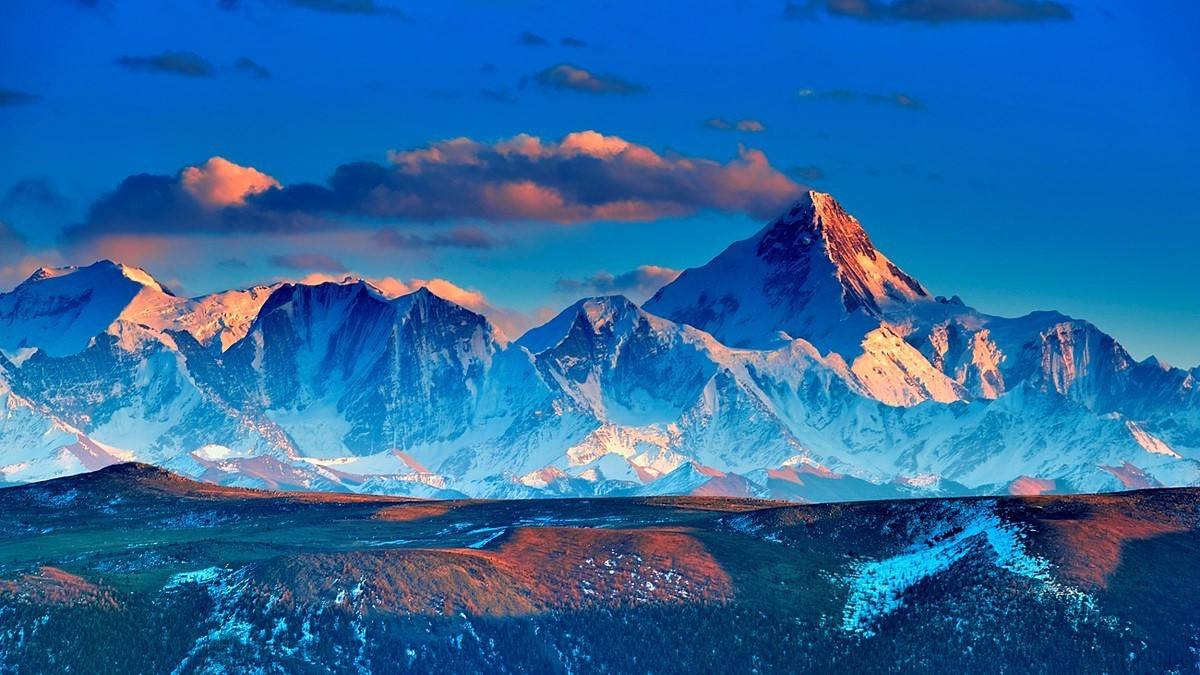 Introdution
In Tibetan language, "Gong" means "snow", while "Ga" means "white". Mount Gongga stands across Kangding, Luding, Shimian and Jiulong, the four counties in western Sichuan Province. It covers an area of about 60 kilometers from south to north and 30 kilometers from east to west. With the highest peak of 7,556 meters above sea level, Mount Gongga is the highest mountain in Sichuan and enjoys the fame as "the King of Sichuan Mountains ". As one of the four holy mountains and the temple of Heruka (one of the top five Buddha's warriors in Tibetan Buddhism), it also has a prominent position in Tibetan Buddhism. People often describe the climate and vegetation in extreme high mountains as "four seasons in one mountain".
As for Mount Gongga, there are "four season in a place", and "four seasons in a day". When you drive into Mount Gongga area, you could see tropical plants such as cactus and palm trees in subtropical valleys like Dadu River, and catch the vision of vegetation and spectacular scenery in Frigid Zone when you arrive at mountains at altitude of more than 5000 meters.
Highlight
Mount Gongga is located at the eastern edge of the Tibetan Plateau, between Dadu River and Yalong River, and is part of the Hengduan mountainous region. As one of China's well developed maritime glaciers, Mount Gongga plays a very important role in mountaineering and scientific research, and it is also a famous place for climbers and explorers. Mount Gongga scenic area consists of Hailuogou Glacier, Mugecuo Lake, Wuxuhai Lake and Gongga South Slope, which cover more than 10,000 square kilometers. There are about 145 icy peaks at altitude of 5000-6000 meters. The famous peaks in Mount Gongga include: Zhongshan Peak (at altitude of 6886 meters), Aidejia Peak (at altitude of 6618 meters), and Haizishan Peak (at altitude of 6070 meters). As the concentrated area of high peaks in Hengduan Mountains, Mount Gongga owns more than 20 high peaks at altitude of more than 6000 meters.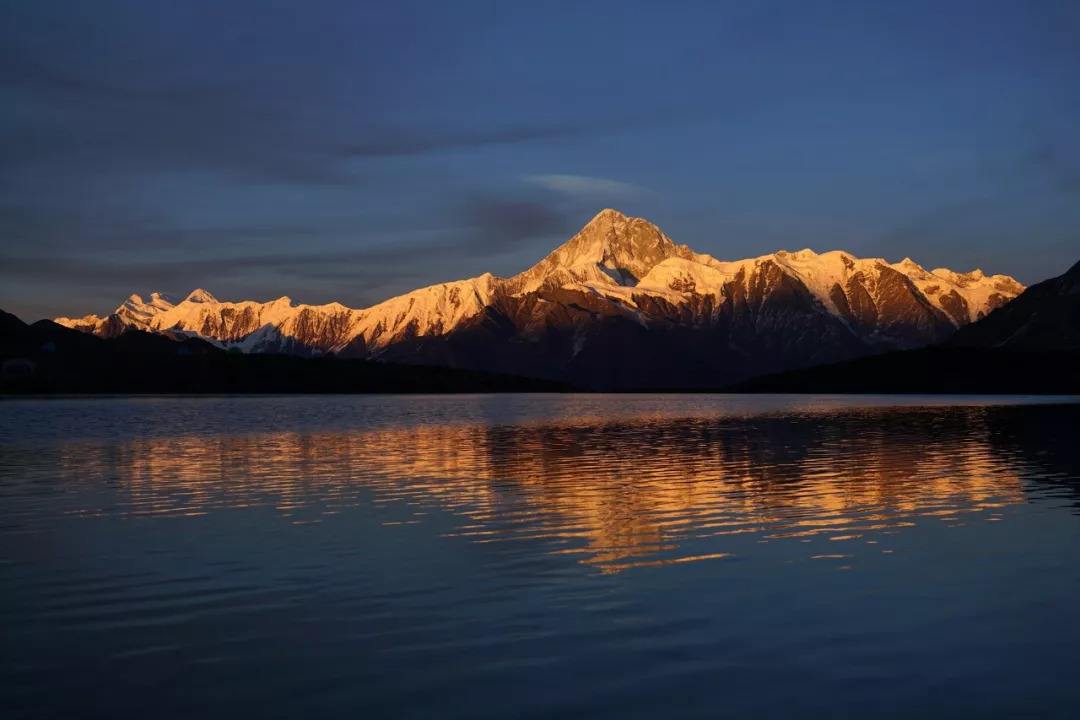 In the scenic area, there are more than ten plateau lakes, including Mugecuo, Wuxuhai, Renzhonghai and Bawanghai. Some of them are at the foot of glaciers and some are surrounded by forests, all of which keep their original natural features. There are also some hot springs here, of which the most famous are Hailuogou Hot Spring. The temperature of the hot springs always lies between 40℃ (104℉) and 80℃ (176℉). In addition, there are several Tibetan Buddhism lamaseries in the scenic area, such as Gongga Monastery and Tagong Monastery.