Moxi Ancient Town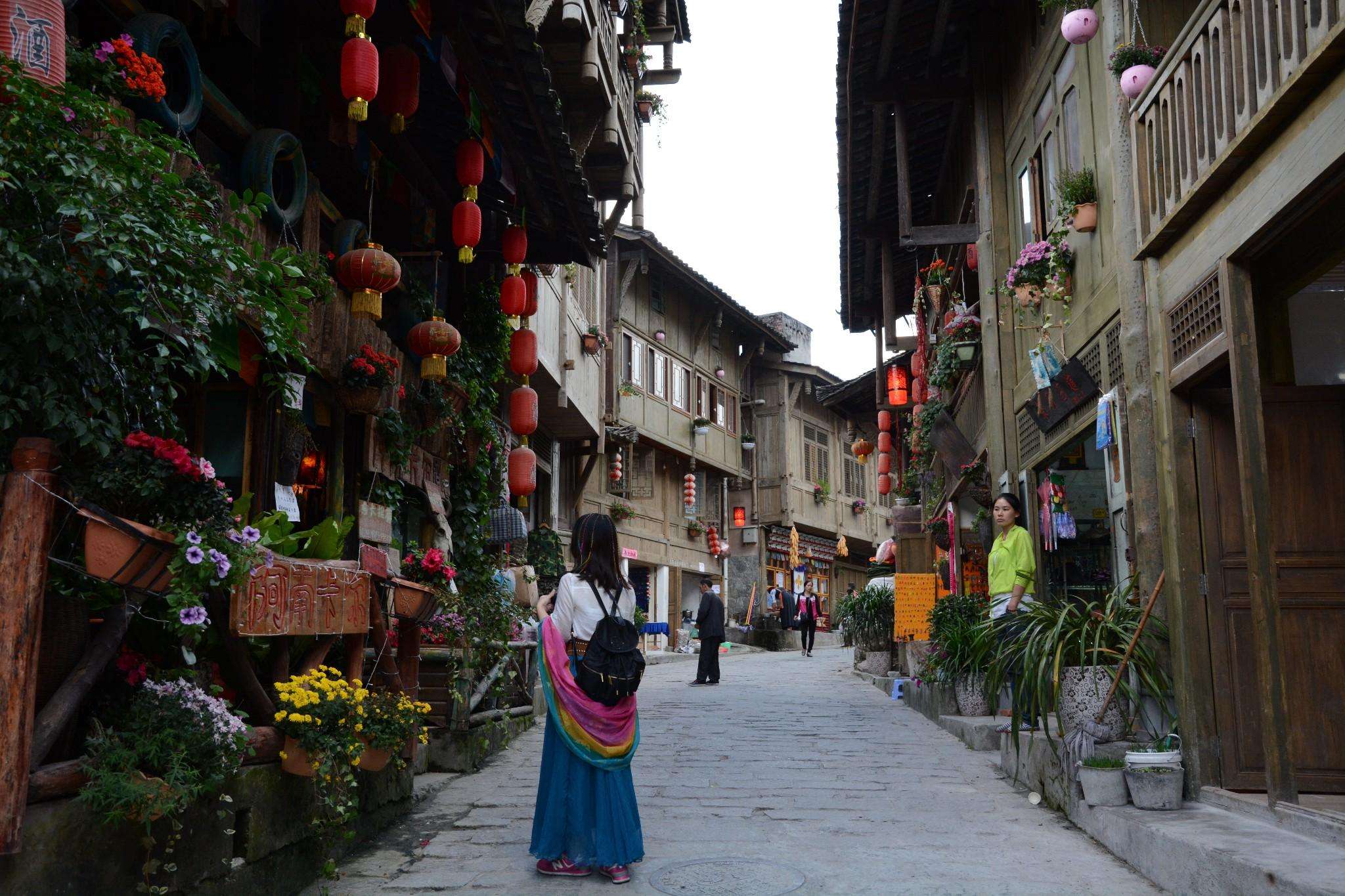 Introdution
Moxi Ancient Town is located in southern Luding County, and lies on the eastern slope of Gongga Mountain Scenic Spot and at the entrance of Hailuogou Glacier Forest Park. It is the tourist reception base and entrance of Hailougou Scenic Spot, about 304 kilometers away from Chengdu, 52 kilometers away from Luding and about 70 kilometers away from Kangding.
History & Background
Lying on a high slope in a strip region between the canyons of Gongga Mountain, Moxi Ancient Town is characterized by the two north-south streets respectively about 2 kilometers long and various alleys. Rambling in a main street, you would be attracted by the unique houses on both sides, including the western-Sichuan dwellings with white walls, grey tiles and two-way sloping roofs, Tibetan watchtower dwellings with red walls, flat roofs and color-painting religious patterns on the eaves as well as the modern houses of brick-concrete structure. Despite the vicissitudes of the years, visitors can still pry into the long history of the town from its various ancient buildings of the Ming and Song Dynasties. The integration of Chinese and Western culture adds a unique charm to this ancient town. The old Chinese buildings still preserve the original dignified style, while a gothic church constructed by a French missionary has echoed the praying ring for a century.
Moxi Catholic Church
Moxi Catholic Church is a building of both Chinese and Western styles, its bell tower being built with cornices like a classical traditional Chinese tower, and its doors and windows being constructed with arc frames with a kind of Western flavor. If there is no rood on the top of the tower which represents the religiousness, it is difficult to make out it is a catholic church.
The town is famous also for being the first town by which the Red Army passed after arriving in Garze Tibetan prefecture. The Red Army once temporarily lived in the Catholic Church in Moxi Ancient Town during the Long March, and convened "Moxi Conference" here to deploy the definite plan for wining Luding Bridge. Nowadays, the ancient town is the only place which must be passed by to get to Hailuogou and where the gate of the scenic spot is located, so the visitors have to stay here for one night before visiting Hailuogou. Thus, the town is built with a number of hotels and restaurants to meet the visitors' demands.