Palyul Monastery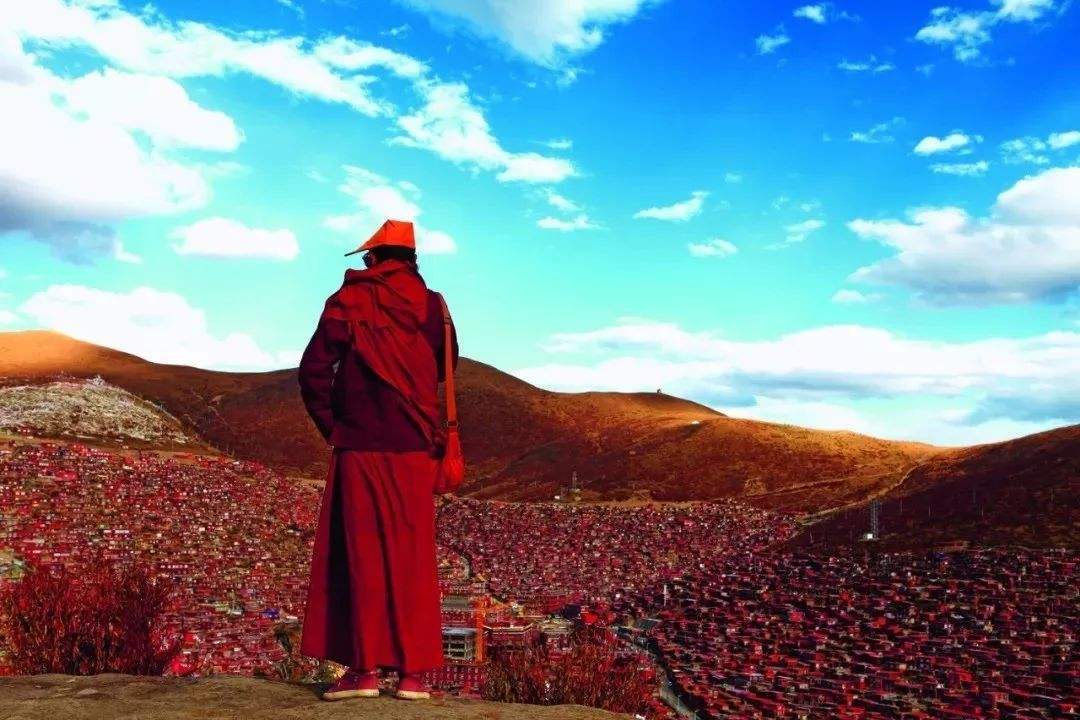 Introdution
Founded in 1665 in Baiyu County, Palyul (Baiyu) Monastery is one of the six mother monasteries of the Nyingma tradition of Tibetan Buddhism. Palyul Monastery is surrounded by mountains, looks peaceful and auspicious. The buildings of Palyul cover the whole side of the mountain, with palaces and Sanghas' huts for meditation in tight rows, creating a grand and imposing view.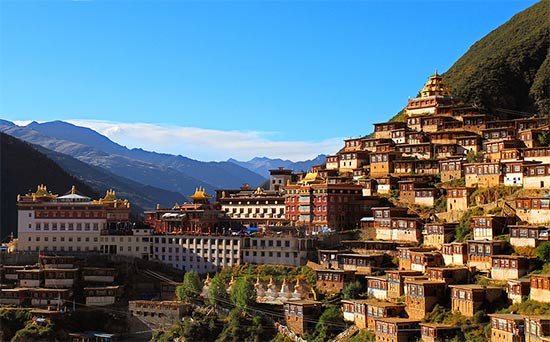 The golden top temple is built as a mandala in Buddhism. Three stories are respectively dedicated to Padmasambhava (Lotus-Born), Four-armed Avalokiteshvara (Guanyin) and Gautama Buddha. In Buddhism, the mandala is the Sukhavati (Pure Land) where the Buddha and the deities live. The Tibetan Buddhism tradition has it that mandalas are everywhere, flat or three-dimensional, beginning-less and endless, being in the infinite.
History & Background
After more than 300 hundred years, Palyul has expanded to a grand building group, including halls, palaces, and houses for meditation and accommodation, where thousands of Sanghas are practicing. Thanks to the pure lineage and strict rules of Palyul, numbers of Sanghas have accomplished themselves here, who also spread the Buddhism to other places. According ancient record, Palyul has 108 major branch monasteries and over 2000 minor monastery. Although the number is to be confirmed, the tradition of Palyul indeed has been spread to many other regions globally, such as India, Bhutan, America, Canada, Singapore, Hong Kong, Philippine, where temples and rites of the Palyul tradition can be observed. In 1992, Palyul founded its uparparivena (senior academy for Buddha learning). The school consists of teaching buildings, the Great Buddha Palace, nine classrooms, the debating field, the khenpo (teacher) building, 350 dormitory rooms, the dining hall, the library, the archive, the reception hall, the store room and the garage. Among Nyingma uparparivenas, Palyul Uparparivena is the hight-level of its kind.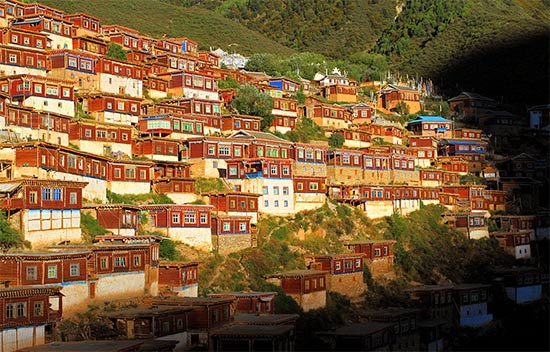 Every year during May 1st and May 14th of Tibetan calendar, when it is believed that Padmasambhava comes to Tibet from India, the monastery will hold magnificent sacrifice ceremonies, as well as sorcery dance ceremonies, to preach sermons to Sanghas and common people.