Qingyan Ancient Town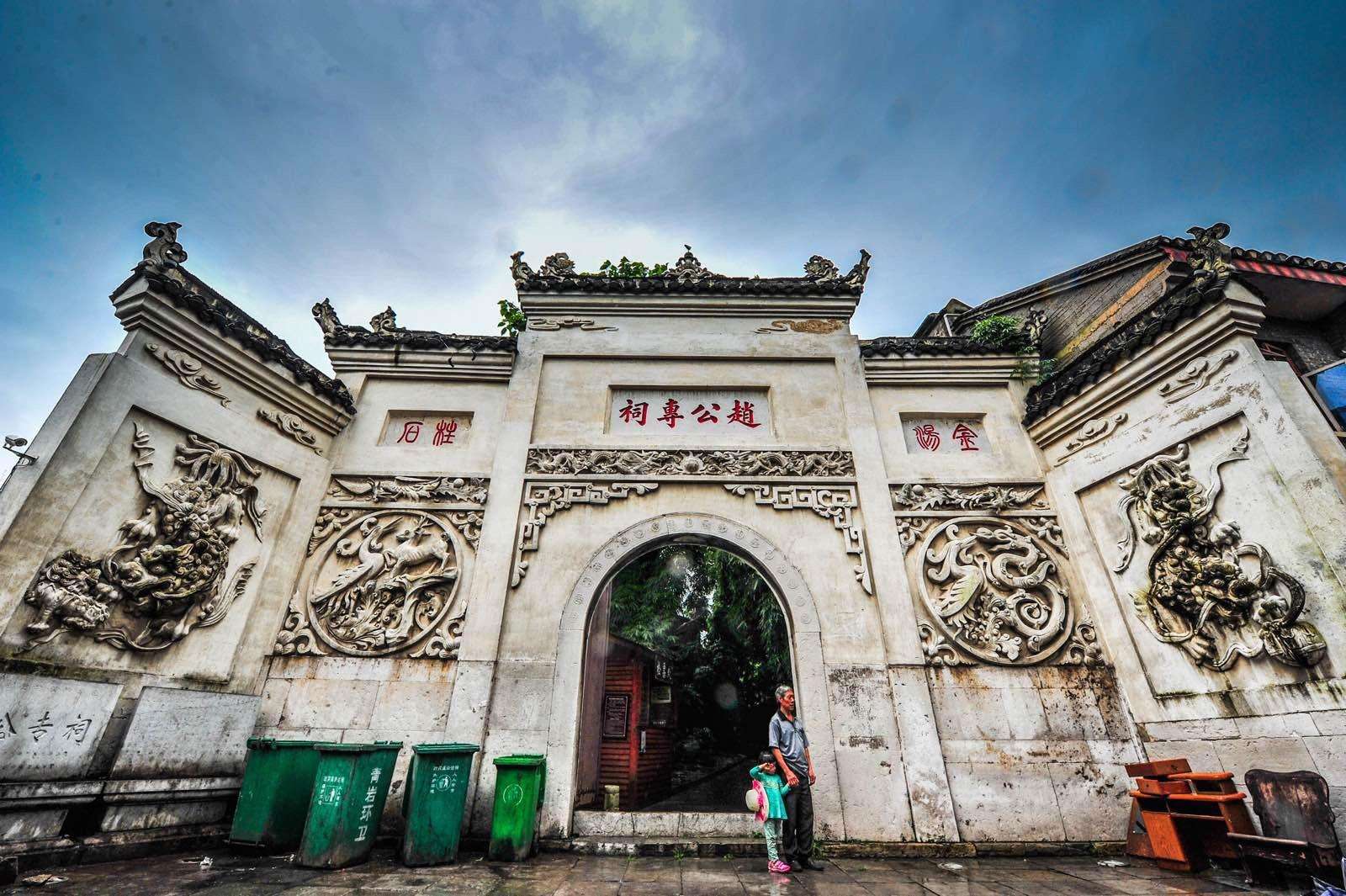 Introdution
It was first built in 1378 (the 11th year of Hongwu of the Ming Dynasty), and nowadays Qingyan Ancient Town is a famous cultural town in Chinese history. Historically, Qingyan Ancient Town was a traffic lane and also a strategically vital position. Originally Qingyan Ancient Town was just a soil city wall. The city wall gradually turned into a stone town with streets and alleys interlacing after being repaired and expanded for several times. The gate tower reaches to the sky, and the city wall wriggles. In the town, there are streets and alleys interlacing and peaceful flagstone walkway, and the old buildings elaborately designed during the Ming and Qing Dynasty intersect with each other. In Qingyan Ancient Town, the people are simple and honest, and there are rich special local products.
Highlight
Due to the local geological features, Qingyan Town could be built completely of stone. Visitors can see the spectacular city walls built right out of the vast, rocky cliffs, which divide Qingyan into inner and outer towns. There are four gates in the wall facing north, south, east and west.
Walking inside the inner town, visitors will surely be impressed with the ancient architecture here, including Daoist temples, caves, and palaces. All of them were delicately designed by the skillful architects of the Ming and Qing Dynasties. A number of exquisite articles, such as the stone sculptures of Ciyun Temple and wooden sculptures of Shoufo Temple, are all worth a look.bb
Qingyan Ancient Town without the noise of the bar, it is a primitive simplicity small town, and near the top summer resort Guiyang. Foreign culture was introduced quietly through the path into the town. Religious influence is especially typical; among ancient towns in China it has hardly such scenery of "the unity of four religions" like Qingyan Ancient Town. In Qingyan, Buddhism and Taoism temple is very popular. Buddhist temple, although is not big, but with rigorous layout there is a lot of exquisite workmanship, such as stone carving art of Ciyun Temple and the woodcarving in Shoufo temple in Guiyang are high-quality arts. Not far from the gate of temple is the Christian church where Christians listening to the white-haired old man interpret the bible in church. And there is Taoist temple.