Seda Wuming Buddhist Institute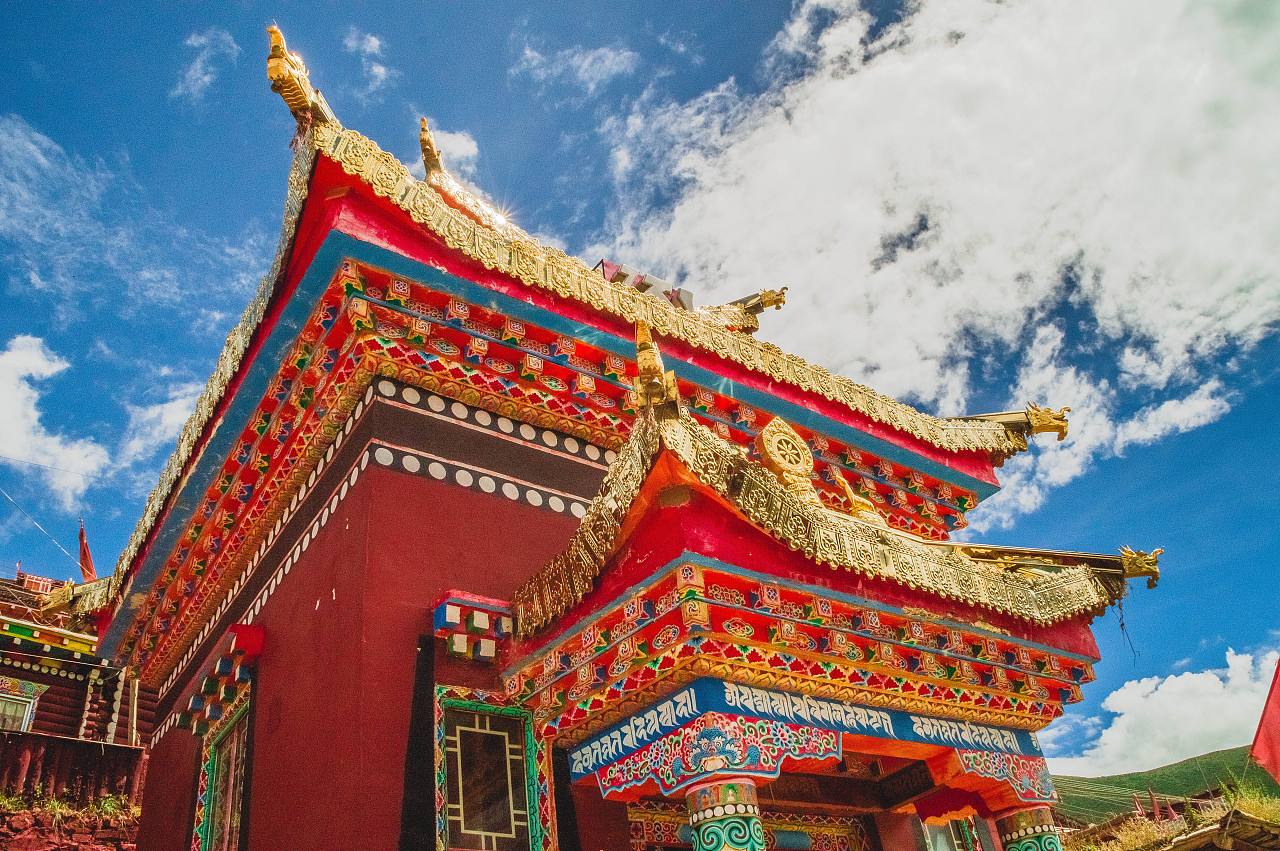 Introdution
Seda County, located at the junction of the two major Tibetan cultural areas, namely Kham and Amdo, is an important birthplace and component part of Gesar culture. It is said that a piece of gold in the shape of a "horse head" was once discovered in this beautiful and affluent prairie and therefore named as "Seda" (means golden horse in Tibetan) by the descendants for welfare praying, while it is also said that it was so named for being the war horse left by the King Gersar, which brings the unique gold culture into birth; meanwhile, this county is rich in gold with "hundreds of gold caves producing over thousands liang (1 liang = 50g) of gold each year". A legend states that the gold exploited across the whole prairie within the country can be casted into a golden horse. Thus, Seda County is honored as a "Gold Land".
There are many Tibetan Buddhist monasteries concentrated in Seda County, all of which are of Nyingma sect. The most famous one is Seda Buddhist Institute, "Seda Larong Wuming Buddhist Institute" in full, which is located in a valley in Seda called Larong valley about 20 kilometers away from the county town. "Seda" means golden horse; "Larong" connotes that one wishes to be a Buddhist monk once arriving here; "Wuming" (five branches) is a Buddhist term: the first is "sgra-rig-pa", which means proficiency in languages and words; the second is "bzo-rig-pa", which means proficiency in all the technical skills; the third is "gso-ba-rig-pa", which means proficiency in various medical skills; the forth is "tshad-ma", which means proficiency in logos for identifying and assessing the good and evil, fact and fiction; the last one is "Nan-rig-pa", which means proficiency in all the collections of Sutras, tenets and Buddhist logos that one is cultivating; "Wuming" is literally similar to the college of arts, college of engineering, college of medicine, college of law and college of philosophy in a university.
Seda Buddhist Institute
Seda Buddhist Institute was found by Khenpo Jigme Phuntsok in 1980, and entitled as "Seda Larong Wuming Buddhist Institute" by the 10th Panchen Lama in 1987. Up to now, the institute has developed into the world's largest Tibetan Buddhist institute. The most spectacular landscape of the institute is the monk domiciles all over the mountain. The valleys rolling for miles and miles are full of log cabins, most of which were constructed by the persons learning Buddhism here at their own cost, with each covering a not large area. The scripture hall surrounded by monk domiciles as well as the nuns and Lamas dressed in magenta robes shroud Seda in mystery and magnificence.