Shixiang Lake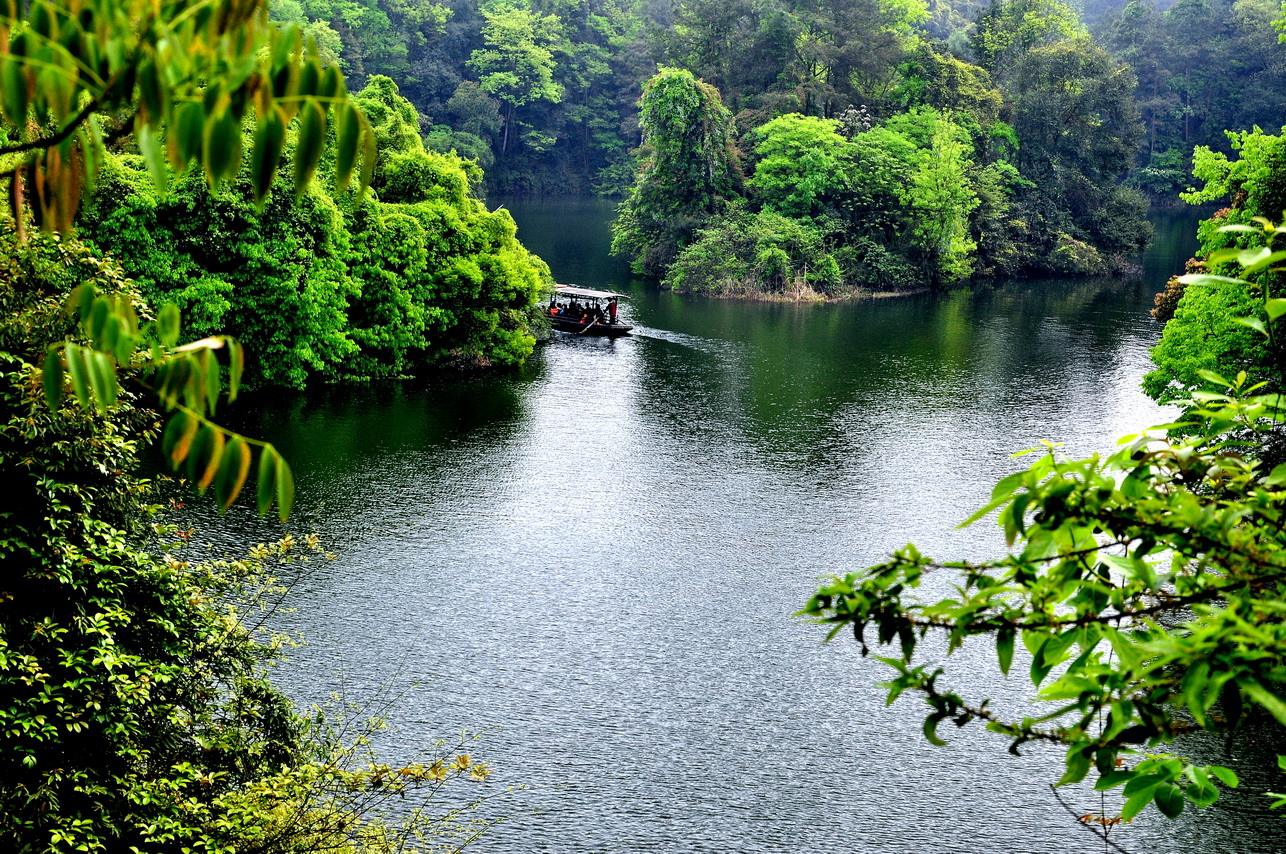 Introdution
The Stone Elephant Lake, or Shixiang Lake, is located in Pujiang County, about 89 kilometers (55 miles) southwest of central Chengdu. It got its name for the Stone Elephant Temple by the lake. The lake is like a natural maze owing to the numerous bays and turnings. The highlights of the scenic area are Stone Elephant Temple, Stone Elephant Lake, various flowers and luxuriant Chinese red pine forest.
Attractions in Shixiang Lake

Stone Elephant Temple
The Stone Elephant Lake was named after the Stone Elephant Temple by the lake. The temple was constructed in memory of the Great General Yan Yan of the Three Kingdoms Period (220-280). It is said that Yan Yan became an immortal and flew to heaven on an elephant there. With a history of more than 1,700 years, the temple mainly comprises the Jade Buddha Hall, the Heavenly King Hall, the Hall of the Goddess of Mercy, the Hermit Forest, and the Stone Lion of the Eastern Han Dynasty (25-220). Tourists can learn about Buddhist culture which centers on kindness and compassion, and the culture of the Three Kingdoms which focuses on war weariness and love for peace.
Sea of Tulips and Lily Flowers
The Stone Elephant Lake organically combines the ecological environment with the planning of flowers. These flowers are planted not in green houses or flowerpots, but in earth directly. It is difficult to plant delicate flowers in earth, but the determined gardeners made it. As far as they are concerned, flowers can present their utmost beauty and vitality only in nature, and tourists can enjoy a feast of flowers only in nature. Every March, the largest Tulip Festival in Asia is held here. Tourists seem to arrive at a town of Netherlands while wandering in a sea of charming tulip flowers. In mid September, the whole lake is permeated with the fragrance of lilies during the Lily Tourist Festival.
Forest of Chinese Red Pines
The forest coverage rate of the scenic area exceeds 90%. The whole lake is surrounded by Chinese red pines. The pines not only give off a large quantity of oxygen, but also fill the air with the scent of rosin, making the area a 'Natural Oxygen Bar'. When walking in the forest, tourists can breathe in fresh air with high oxygen content, which is good for their hearts and lungs.
Information
Admission Fee: CNY 80
Opening Hours: May to Sep.: 8:30 - 17:30 Oct. to Apr.: 9:00- 17:00