Sichuan Museum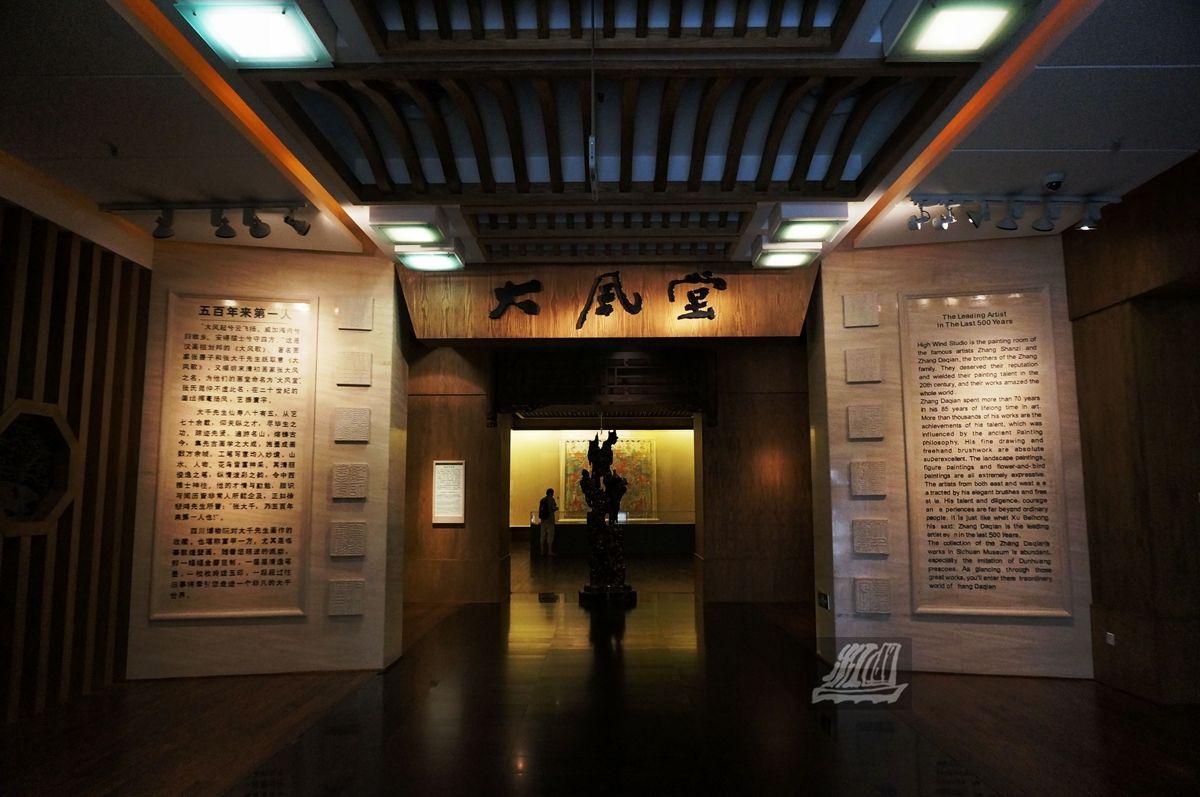 Introdution
Sichuan Museum is a first-class national museum for exhibiting the cultural and historic relics of the profound Sichuan history from more than 5,000 years ago to the Qing Dynasty and the Republic of China. Quantities of precious historical relics are on exhibition in the 15 halls in Sichuan Museum, among which the bronze wares in Ba-Shu era (巴蜀时期), works of the famous national painter Zhang Daqian, portrait bricks and pottery sculptures in Han Dynasty are the most distinguished. Walking on the floor to appreciate these treasures left from ancient period, you will not only praise their beauty of the appearance, but also feel the long history and splendid culture of Sichuan. Located in the "Huanhuaxi Historical and Cultural Scenic Reserve", Sichuan Museum enjoys the best natural sightseeing in the central Chengdu city.
Layout
The Sichuan Museum covers an area of 12,900 square meters (15,400 square yards) with 14 exhibition halls and hosts various unique exhibits. The collections feature 260,000 items, which places it sixth in China proper. The rare historical relics number no less than 60,000, of which more than 1,399 are unrivaled. These have assured its importance among public museums across the whole country.
The three-floor museum hosts a dozen galleries, and each gallery accommodates an abundance of items on display.
1F
Exhibits of Pottery of Han Dynasty (202 BC - 220 AD);
Multifunctional Reception Hall
2F
Bronze Wares of Ba and Shu States(original name of Sichuan);
Paintings and Calligraphy Hall; Fine Ceramics Hall;
Chang Dai-Chien Art Center
3F
Tibetan Buddhist Relics; Wanfo Temple Stone Sculpture Center;
Cultural Relics of Sichuan Ethnic; Folk Art and Crafts

Exhibition Halls
The first floor of Sichuan Museum features the typical characteristics of Shu-Han Culture and exhibits of pottery dating back to Han Dynasty. Tourists can enjoy the quaint stone inscription and pottery art, which reflect the creativity of local people of the periods.
The second floor mainly displays bronze wares of Ba and Shu States, paintings and calligraphy, and fine ceramics. The Chang Dai-Chien Art Center is full of amazing paintings, which is a must see for visitors to the museum. Chang Dai-Chien (1899 - 1983AD), a painting master of Sichuan, is one of the most famous Chinese artists of the 20th century. Many of his vivid forging works of the Buddhist frescos of Dunhuang Mogao Grottoes can be seen in this hall.
The third floor of Sichuan Museum exhibits vary from Tibetan Buddhist Relics, Wanfo Temple Stone Sculpture Center, Cultural Relics of Sichuan Ethnic, to Folk Art and Crafts. The Folk Art and Crafts Hall displays crafts made by the local ethnic minorities, such as necklace, clothing, musical instruments, and everyday objects utilized by the Qiang, Yi, and Tujia people. Most of those items on display pay special attention to the local tradition and custom, which allow tourists to glimpse at the daily life of Sichuan people and their society.
The exhibition halls are equipped with multimedia display devices. Besides, Sichuan museum offers the cross-cultural exchange center and multifunctional academic hall, which provides a platform for the academic research and cultural exchanges.
Information
Admission Fee: Free
Opening Hours:
9:00-20:30 from May 1st to October 31. Note: No admission after 19:30
9:00-20:00 from November 1 to April 30. Note: No admission after 19:00