Tianfu Square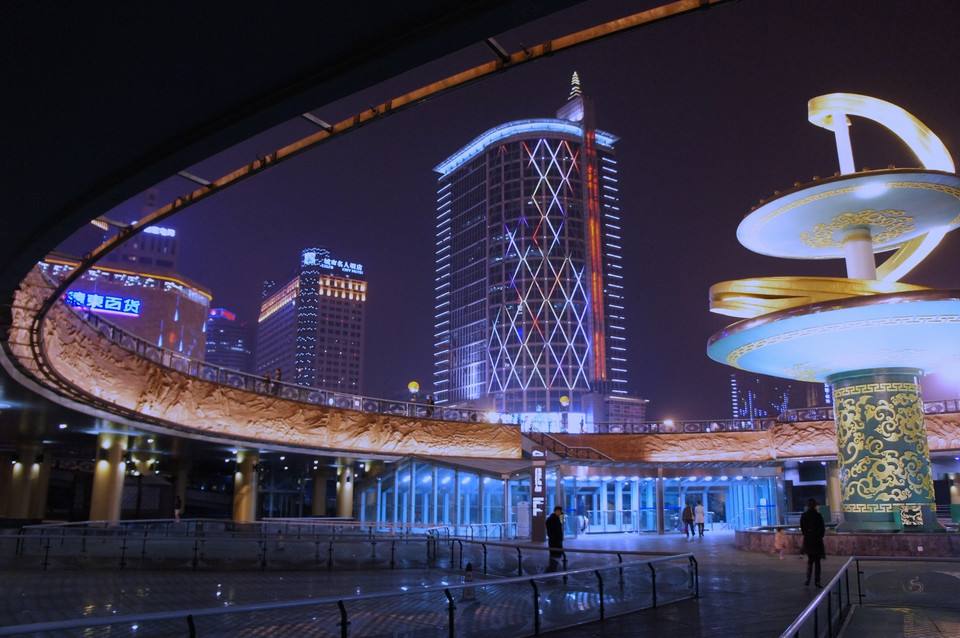 Introdution
Tianfu Square is favorably located in the heart of Chengdu, and the start point of Renmin East Road, Renmin West Road, Renmin South Road and Renmin Middle Road. It seems that the entire city was built around the square (Chengdu city is in a loop layout). Covering an area of 88,368 sq m, it is the largest city square in Southwest China. Tianfu Square is regarded to have the similar function and status to the Tian'anmen Square in Beijing.
Highlight
Tianfu Square is a large tourist attraction in Chengdu, so expect to see vendors waiting for you outside of the subway exit, most commonly offering to take your photograph.
Function & Layout
Tianfu Square is the busiest area in the Commercial and Business District (CBD) of the city, and popular with both the locals and the tourists. The city metro line 1 and line 2 meet here, making the square a transfer stop and gathering place for tourists. Paved with light-colored granite and lined with trees and flowers, the square is an open leisure place for people to have a rest and appreciate the modern development of Chengdu.
As it presents, Tianfu Square is in the shape of a circle, which is divided into two equal parts by an s-shaped line. The overall view of the square is just like the Taichi motif. In the center of Tianfu Square is the Golden Sun Bird pattern, which is a ring-shaped piece of foil unearthed in 2001 from the Jinsha Ruins in Chengdu City. On the west square stands a statue, which is designed as a fountain. The east square is sunken, where a statue is located, too. The two statues are symmetrically opposite. A dragon circles the pillar of each of the statues, representing the civilization of the Yangtze River and the Yellow River – the cradles of Chinese civilization. Around the sunken square are many department stores where tourists can rest and go shopping.
Musical fountains are available on the Tianfu Square. When it comes to evening, the amazing music fountain show will come into tourists' eyes. With colorful neon lights, the whole square presents a romantic sight. The songs are all specially composed to eulogize the prosperity and rapid development of the city.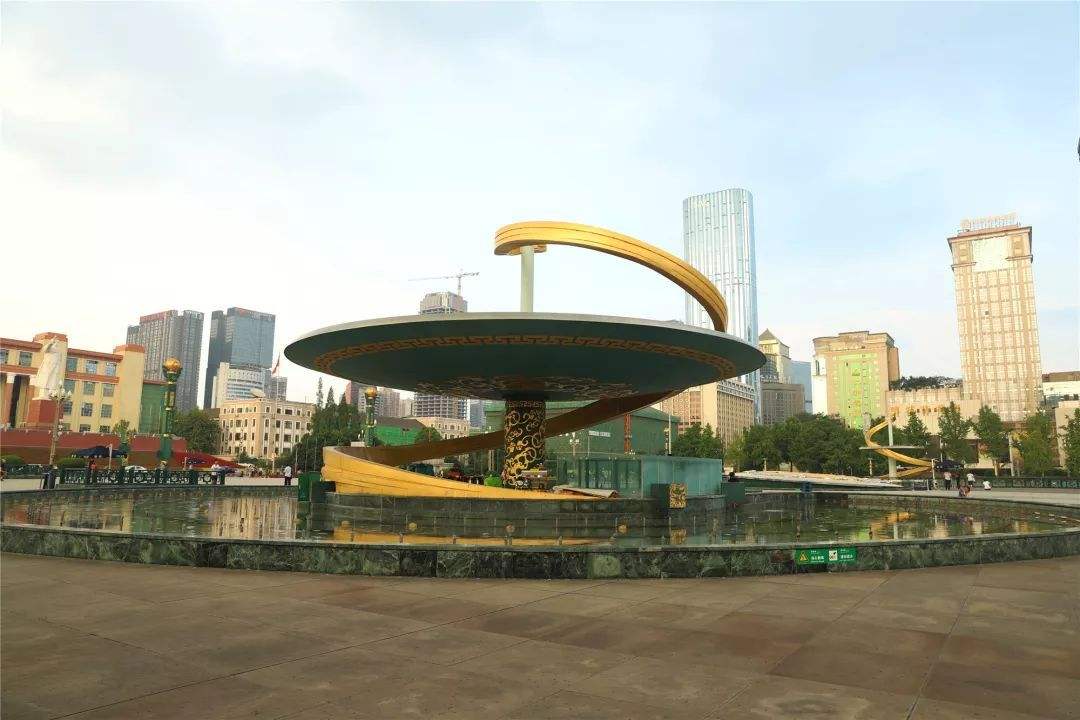 Information
Admission Fee: Free
Opening Hours: 24 Hours