Zhamei Lamaist Monastery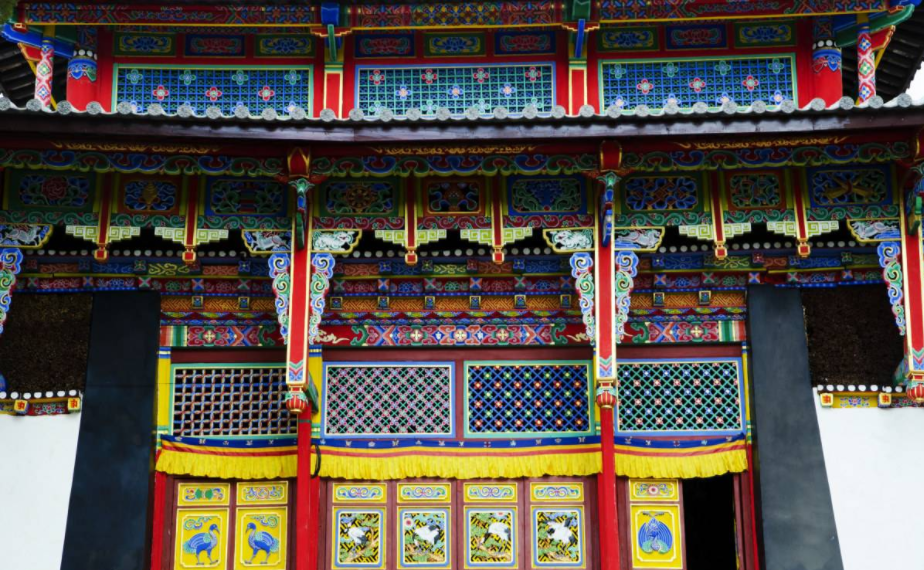 Introdution
The largest extant Tibetan Buddhism temple in the Mosuo area is Zhamei Monastery in Yongning. It originally was a Gelug Sect (white sect) temple, and later was transformed into a Gelug Sect (yellow sect) temple during the reign of Emperor Yongzheng during the Qing Dynasty (1644-1911).
Different from the lama temples reformed by the Mosuo ethnic group near the ancient city of Lijiang, this monastery is a traditional Tibetan Buddhism temple. However, it also enshrines and worships the Gemu goddess, which symbolizes features of the Mosuo people.
Background
According to legend, Karmapa, founder of the white sect, made an inspection tour in Xikang. He passed by Yongning Monastery and learned about the sect. Zhameige in the Mosuo language means peace in the Tibetan language. The mountain behind the monastery, known as Zengmiwa in the Mosuo language, is pronounced the same in the Tibetan language. So he decided to build a monastery here.
The monastery was ruined during the Cultural Revolution in the 1960s. Only a side hall exists. In 1986, the main hall was restored. The monastery has basically regained the original appearance. It is home to at least 10 monks. The abbot of the monastery, Luosang Yishi Living Buddha, was born to the Ashi headman family of the Mosuo. He started to learn Buddhism at Zhaibung Monastery, one of the top three monasteries in Lhasa in the Tibet autonomous region, at the age of 6. He obtained Zhaibung Monastery Living Buddha qualifications at the age of 26.
In 1955, when he was 28 years old, he returned to serve as the abbot of Yongning Zhamei Monastery. He still serves as the abbot. He also is director of the Chinese Buddhists Association and vice-chairman of the Lijiang municipal people's political consultative conference.