Guilin Travel FAQS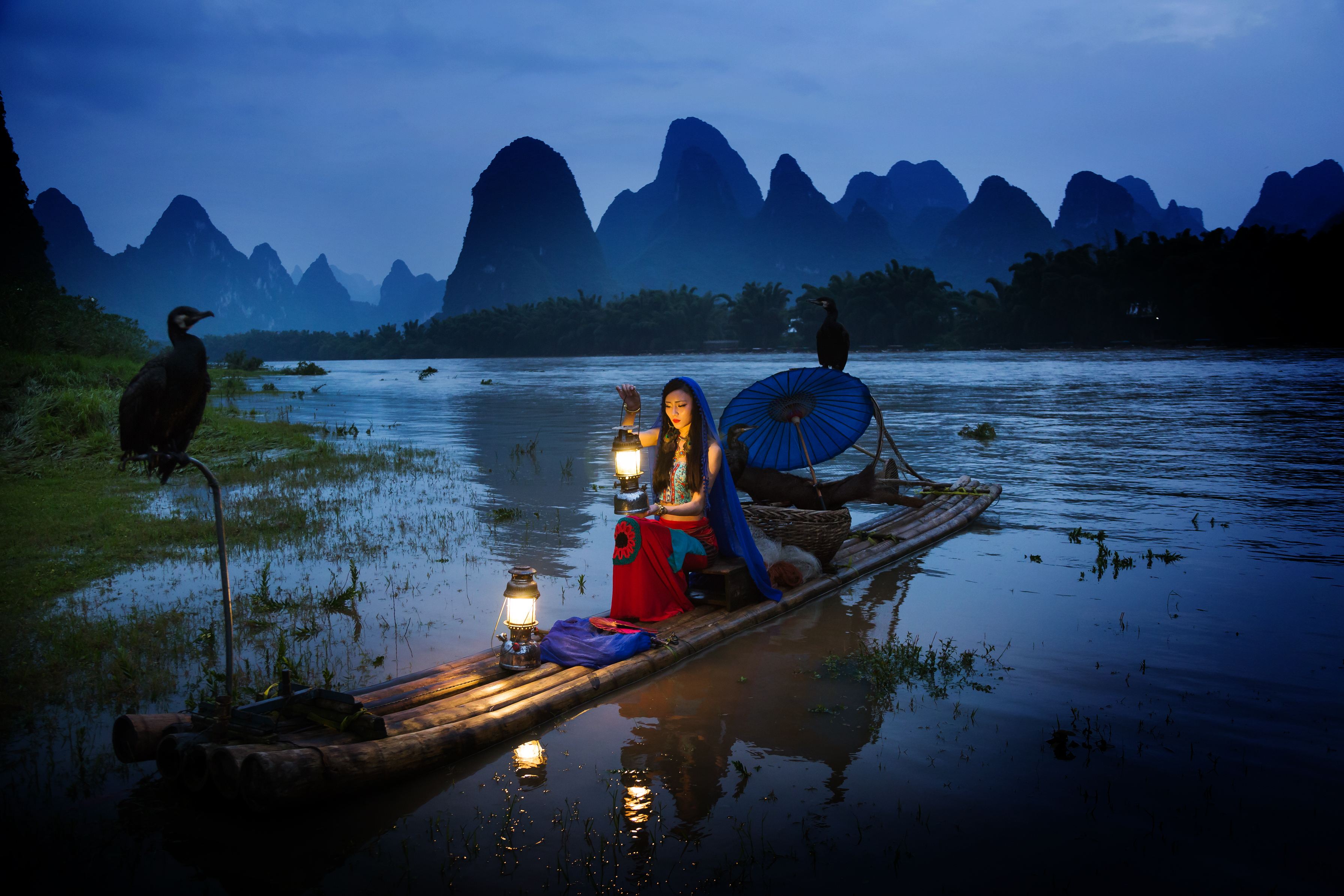 1.Can I fly to Guilin?
Guilin is serviced by over 44 airlines from most major cities in mainland China as well as Hong Kong, Macao, Bangkok, Seoul, Osaka, etc. If possible book early as ticket prices will increase as the travel date approaches.
2.What transportation is available from the Guilin Liangjiang International Airport to Guilin?
Airport bus service is available to the terminal station at the Aviation Hotel that is located in the southern part of the city. The travel time is 40 minutes and the ticket price is 20 yuan. For visitors travelling on to Yangshuo, they should disembark at the Guilin South Railway Station and take the bus for Yangshuo which is located on the Station Square. Taxi service to Guilin downtown area is also available at a cost of about 80 yuan and it is slightly faster.
3.What is Guilin landscape painting?
The outstanding and natural beauty of the Li River with its karst limestone mountains lining its shoreline and carved by nature over centuries is unsurpassed. The unique and beautiful Guilin landscape has been the creative source and inspiration for Chinese painters and artisans. A plethora of Guilin landscape paintings is available that captures the unique and seemingly surreal but actual scenery. Guilin landscape painting is truly a superb representation of traditional Chinese art at its best.
4.What is lapidarist painting?
Lapidarist painting combines and integrates the use of polished and shaped gems with the artistry of painting to produce images of mountains, rivers, flowers and other scenes.
5.What is a painted fan?
A painted fan can be made with silk or paper and the local Yangshuo artists enjoy decorating them with scenes of birds, flowers, insects, and girls in traditional Chinese dress.
6.Where are some of the local souvenir shops in Guilin?
Some of the local shopping areas include Zhengyang Pedestrian Street, Xi Cheng Lu Pedestrian Street, NiKo-NiKo-Do Plaza (Weixiao Tang), Walmart, Dream Island Department Store (Mengzhidao), Nancheng Shopping Mall (Nancheng Baihuo).
Zhengyang Pedestrian Street
This street stretching for 660 metres is not only a shopping street but also a Guilin attraction. It is adjacent to the Li River in the east. On this street there is a 17.5 metre high bell tower with an ancient bell hanging in the centre. This bell tower is the symbol of Zhengyang Pedestrian Street.
How to get there: take bus No. 14, 11and 10 to Jiefangqiao station.
Xi Cheng Lu Pedestrian Street
Visitors can not only purchase the local products and exquisite souvenirs but and can also appreciate the ancient Ming and Qing style architectures.
How to get to there: take bus No. 3, 10, 11, 16, 23, 91 and 99 to Xi Cheng Lu Kou station.
NiKo-NiKo-Do Plaza (Weixiao Tang)
Address: 37 Zhongshan Middle Road
Telephone: 0773-2819449
Business hours: 09:00 – 22:30 daily
Walmart
Address: The second and third floors in Guangyun Meiju Shopping Mall, Zhongshan North Road, Diecai District
Telephone: 0773-2673005
Business hours: 09:00 – 22:30 daily
Dream Island Department Store (Mengzhidao)
Address: 20 Zhongshan Middle Road
Business hours: 09:00 – 22:30 daily
Nancheng Shopping Mall
Address: No.26, Lijiang Road, Qixing District
Telephone: 0773-5841168
Business hours: 09:00 – 22:30 daily
7.How is the weather in Guilin?
The climate is mild with abundant rainfall, sufficient sunshine and comfortable temperatures. It has four distinct seasons, with a very long summer and a short winter. The hottest months are July and August, with a monthly average temperature of
28°C. The coldest month is January with an average temperature of 15°C. Guilin is suitable for travelling all year round, with unique natural scenery in different seasons. During the rainy days,the city, including the green mountain, the beautiful rivers and the fragrant flowers, are shrouded in mist producing an enchanting and mysterious atmosphere.
8.When is the best time to visit Guilin?
Generally, Guilin is suitable for travelling all year round. The best time to visit Guilin is from April to October. During these months, the weather is very comfortable. It is recommended that visitors avoid the holidays such as the Labour Day Holiday (from May 1 to 3) and the National Day holiday (from October 1 to 7).
9.Is spring a suitable time to travel to Guilin?
Spring in Guilin is full of vigour with blooming flowers and trees greenery everywhere. The weather is warm and comfortable. Visitors may prefer to wear long-sleeved T-shirts, light sweaters and pants.
10.Is summer a suitable time to visit Guilin?
The rainy season is in May, June and July. Although it is hot and humid, the scenery of Guilin in the rain and mist is truly remarkable as you feel as if you are in a misty wonderland. During this season, tourists can wear shorts and short-sleeved T-shirts. It would advantageous to bring raincoats, umbrellas and sun screen during this period.
11.Is autumn a suitable time to visit Guilin?
Autumn is cool and comfortable in Guilin. The sweet-scented osmanthus flower, the city flower of Guilin, usually begins to bloom in September, and the whole city is awash with the scent of the flowers. The sky is blue and rivers are limpid. Long-sleeved coats, T-shirts and light sweaters are adequate clothing to have on hand.
12.Is winter a suitable time to visit Guilin?
In winter, Guilin is warmer than the northern cities of China and not as cold, although it may snow occasionally. It would be best to avoid travelling during the Spring Festival (Chinese Lunar New Year) as it is the busiest travel period throughout China.