Bipenggou Valley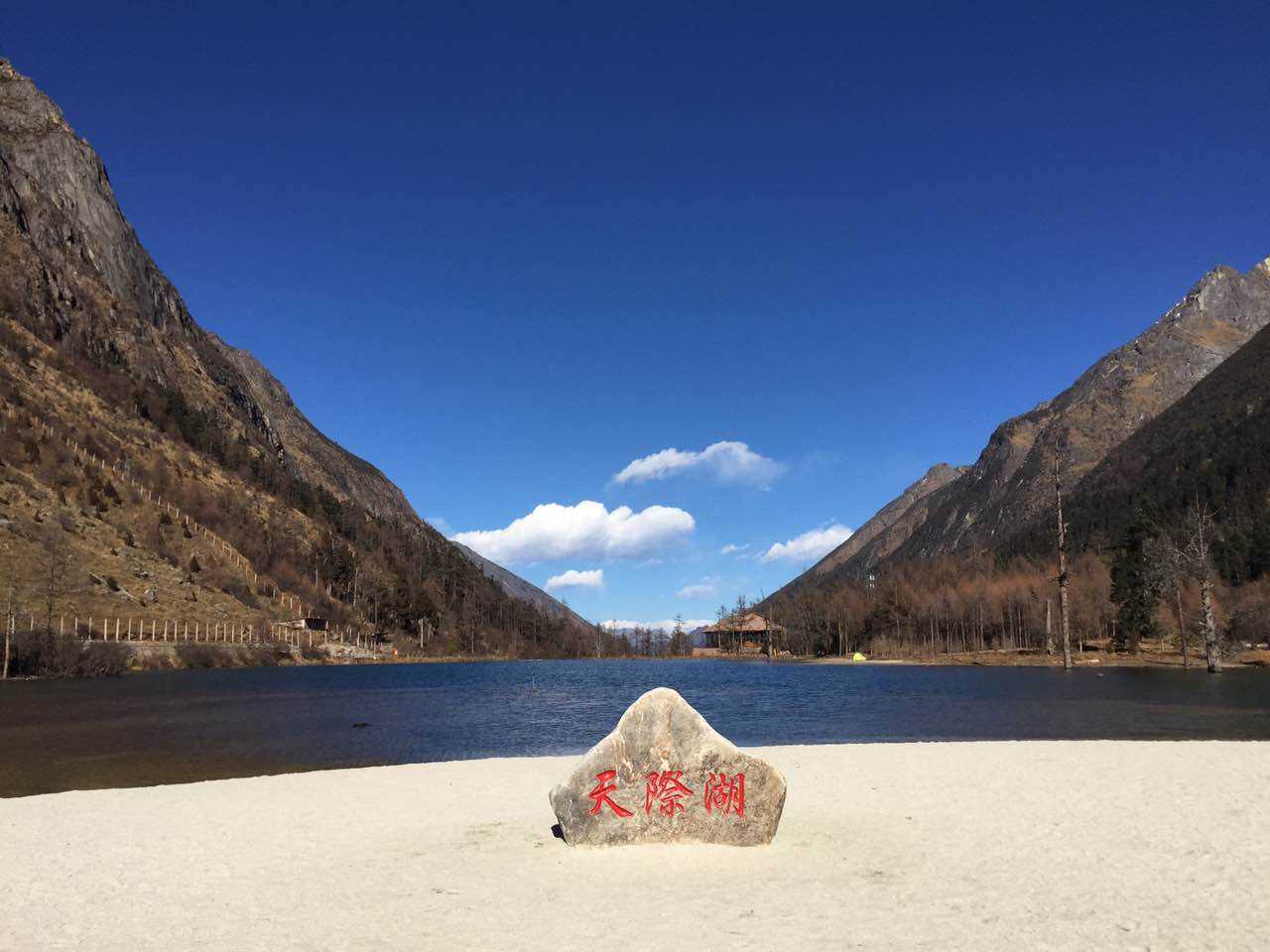 Introdution
Bipenggou Valley Scenic Area, 198 km away from Chengdu, is located in Li County, Aba Autonomous Prefecture, on the transitional zone from the West Sichuan Plain to the Tibetan Plateau. It is a nationwide famous viewing spot for autumn red-leaves. Bipenggou Valley has a length of 50 kilometers and an area of over 600 square kilometers. Its altitude ranges 2015-5922 meters above the sea level and the annual average temperature is 11 ℃. Bipenggou Valley is metaphorically described as the shadow of Mt Siguniang, with its diversity in landscapes and its uniquely charming natural scenery. The unique natural ecological landscapes and harmonious ecological environment makes it a large eco-tourism attraction, which integrates hiking, adventuring, skate skiing and leisure sightseeing.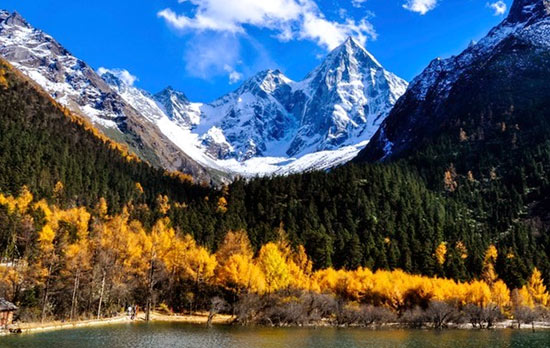 Natural Resources
The scenic area boasts rich vegetation, numerous rare trees and plants, especially well-known for its autumn red leaves views. The luxuriant and dense birches throughout mountains and valleys all turn golden and red out of blue, making Bipenggou Valley one of the best known places for autumn leaves sightseeing. Dragon King Lake is a plateau lake of emerald color, with an area of about 20,000 square meters. This lake boasts ever-changing four seasons, with its quiet spring, rigorous summer, blue autumn and snowy winter. Legend goes that this lake is the home of the Dragon King, hence the name "Dragon King Lake". Lhamu Lake covers an area of about 1,000 square meters. With all of the lake frozen in the winter, the water beneath the surface still runs ceaselessly, like a mirror of jade. It is so pure and holy, that it is named after the legendary pure Tibetan girl "Lhamu ".
Custodian Mountains with the highest peak altitude of about 4800 meters, they are tall, steep and beautiful, with different patterns looking like skyscrapers, towering upwards the sky. In the morning and evening, the peaks are surrounded with clouds, making them misty and looming, like the custodians standing by the side of Buddha Dharma, spreading awe-inspiring majesty. They are in charge of the maintenance of the Dharma and the worldly beings, hence named of the mountain: "Custodian Mountain." Bipenggou Valley also falls into the habitat range of the giant pandas, within which grows a large piece of arrow bamboo of more than 1,000 acres, by the way, the arrow bamboos inside is one of the giant panda's favorite foods.