Langde Upper village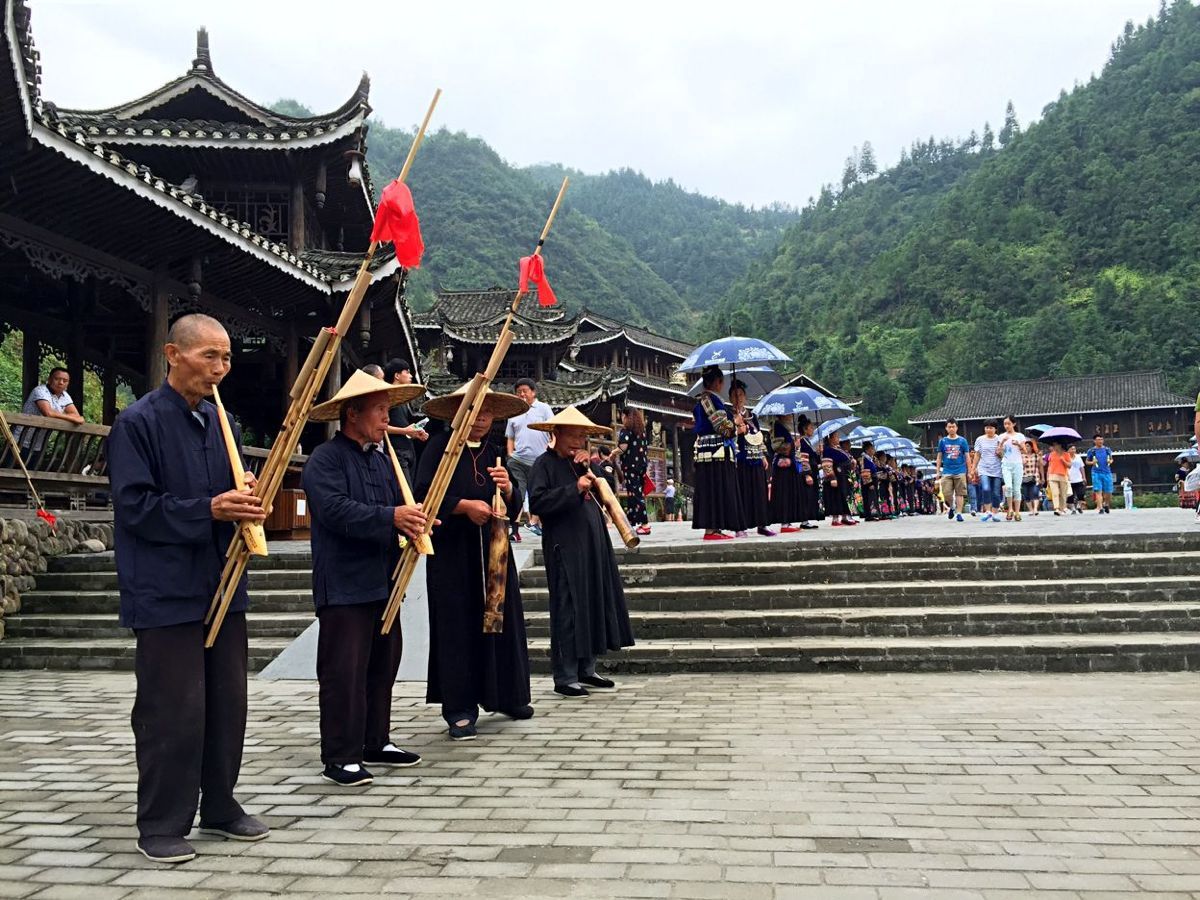 Introdution
Langde Upper Miao Village is more authentic and less developed and crowded Miao Village about 29 kilometers from Kaili. Travelers can see "Long Skirt Miao" and traditional wooden stilted houses, experience hospitable welcome ceremony and primitive way of living of Miao people.
Highlight
Upper Langde Miao Village, named Chinese Folk Art Village, is a very primitive and simple Miao village which still maintains the old way of living of the Miao people. "Dynamic Xijiang and quiet Langde" is the difference between Xijiang Miao Village and Langde Miao Village. Compared with Xijiang Thousand-household Miao Village, it is much less developed and crowded with about 100 households. It is the only authenticrural village passed by the Beijing Olympic torch in 2008.
Upper Langde Miao Village is featured in "Long Skirt Miao" which means travelers can see Miao people wear long skirts. Taking a visit to Langde, you can also appreciate the special Miao wooden stilted buildings and feel the enthusiasm and hospitality of Miao people and enjoy colorful Lusheng singing and dancing performed by the local villagers.
Information
Best time to visit: All the year round
What to see: Ethnic festival, Hiking, Photography
Opening Hours: All the day
Admission Fee; Free