Chongqing Attractions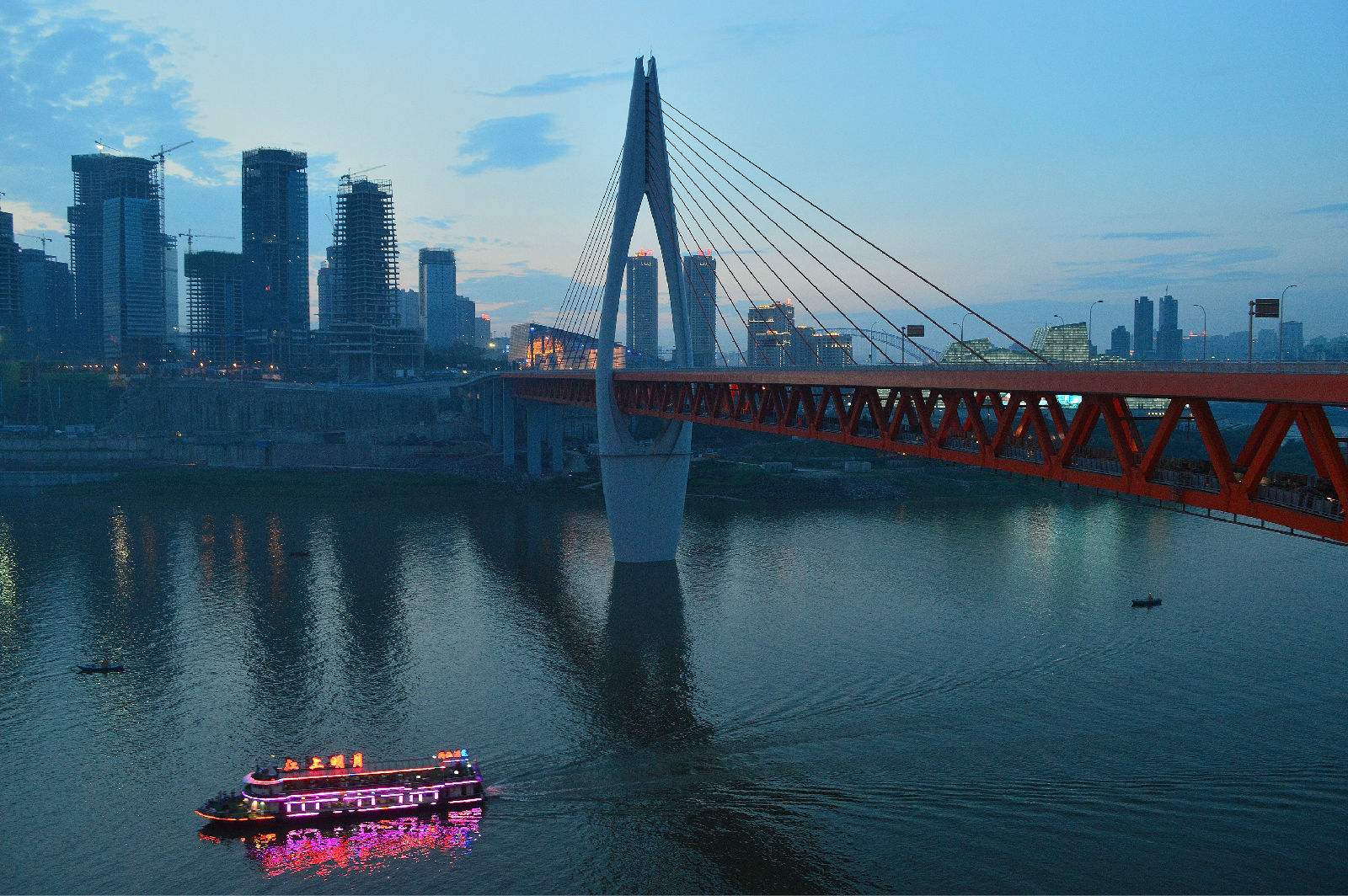 Overview
Chongqing, a municipality of China, is one of China's five National Central Cities , along with Beijing, Shanghai, Guangzhou and Tianjin. It boasts convenient transportation, developed business and strong creative capacity.
It also features great climate, gorgeous natural beauty and historical sites, as well as abundant modern attractions.

Here, we've compiled 10 of our favorite attractions in Chongqing. Some of them are well-preserved historical sites, including some World Heritage sites. Some feature amazing natural scenery, while still others offer stunning views of modern Chongqing.

Top 10 Attractions

1.Foreigner Street 洋人街
Located in the Nan'an District of Chongqing Municipality, Foreigner Street features a variety of foreign-style architecture, entertainment, stores and restaurants. It also attracts many foreigners to its open stores, restaurants and bars. Here, you can enjoy authentic Italian pizza, Japanese sushi, Indian cakes and British tea. You can also enjoy the exciting entertainment, which includes jet coasters and flume rides.
2.Baidi Town 白帝城
Located at the entrance to the Qutang Gorge, Baidi Town was the birthplace of the ancient Ba and Shu states over 2,000 years ago. Many poets have visited (and composed in) Baidi Town, which has led to its being coined "Poem Town." Baidi Town is now a group of temple-like courtyard buildings surrounded by beautiful scenery, making it a lovely place to escape the noise of the city.
3.Chaotian Gate 朝天门
Located in the northeast of Chongqing, near the junction of the Yangtze and Jialing River, Chaotian Gate is one of the 17 ancient gates of Chongqing. It now serves as the largest port in Chongqing, and features the city's best river sightseeing and nighttime views.
4.Diaoyu Fortress 钓鱼城
Located about five kilometers east of Hechuan District and surrounded by the Qu, Fu and Jialing rivers, Diaoyu Fortress is one of China's most famous ancient battlefield. The fortress is known for being the site of a 36- year war, beginning in 1243, during which the Southern Song Dynasty resisted to the Mongol armies. It now still boasts a number of important historical relics, such as an ancient military camp, the Huguo temple and a hanging reclining Buddha. You can also enjoy the river's spectacular scenery and fitful breeze, an amazing experience for all.
5.Little Three Gorges 巫山小三峡
The most famous attraction in Wushan County is the Little Three Gorges (Longmen Gorges, Bawu Gorge and Dicui Gorge) located on the nearby Daning River. Their total length exceeds 60 kilometers. Little Three features steep mountains, gorgeous clouds, pure springs and mysterious caves, making it a paradise for both people and animals. The famous hanging coffins and local villages offer visitors a glimpse of the local culture and its fascinating history.
6.Fengdu Ghost City 丰都鬼城
Located in Fengdu County, Fengdu is an ancient county with a long history and a rich culture.The various buildings, including Hengha Temple, Baoen Hall, Caishen Palace, Naihe Bridge and TIanzi Palace, are considered part of the netherworld where the spirits of the dead go to rest. Although it is a mysterious and a somewhat macabre place, Fengdu attracts thousands of visitors every day. As an attraction, Fengdu can educate visitors on China's 'spirit culture,' even as it rejuvenates the living with its beautiful forests and mountains acting as a natural oxygen bar.
7.Qutang Gorge, Wuxia Gorge in the Three Gorges (瞿塘峡、巫峡)
The Three Gorges are the Qutang Gorge, Wuxia Gorge and Xiling Gorge. Of the three, Qutang Gorge and Wuxia Gorge are located in Chongqing. The Qutang Gorge, which stretches from Kuimen to Daxi Town, is considered the most precipitous of the three, while Wuxia is thought to be the most beautiful with its pure water and mountain scenery.
8.Ciqikou Ancient Town 磁器口古镇
Ciqikou is an ancient town located in the Shapingba District. It is famous for its great porcelain production during the Ming (1368–1644) and Qing Dynasties. The houses here are in the typical bamboo-and-wood Sichuan style. The town is also famous for its varied and abundant local customs, which include a temple fair, a dragon dance and a dragon boat race. As one of the most popular and most distinctive attractions in Chongqing, Ciqikou attracts millions of visitors every year.
9.Liberation Monument 解放碑
The Chongqing People's Liberation Monument was built in 1947 to commemorate China's victory in the Anti-Japanese War (1937-1945). The area around the monument, which is located in the Yuzhong District, was China's first commercial pedestrian street. In 2004, the total sales on the street exceeded 20.7 billion yuan (US$3.37 billion), making it one of the most famous business streets in China. If you want to enjoy modern Chongqing, Liberation Monument is a must-see attraction.
10.Dazu Rock Carvings 大足石刻
Located 1.5 kilometers north of Dazu District, the Dazu rock carvings are a collection of some 50,000 statues begun in 892 AD, the first year of the Jingfu reign of the Tang Dynasty (618-907). Carving would continue for the next 250 years. The vividly colorful statues, the most famous of which are the Beishan cliffside and Baoding mountain cliffside statues, have been designated UNESCO World Heritage sites.